TMG has done these
to make sure
tourists have the safest vacations in Vietnam
TMG – Thien Minh Group has always prioritized the safety of tourists to ensure that they will have the most impressive, distinctive, and safest experiences in Vietnam. This time we've done so with CovidClean™ certification.
Vietnam tourism has already opened to international tourists. However, some travelers still wonder about the safety in Vietnam and what measures tourism companies have taken to guarantee their security during the trip. Mai Chau Lodge Hotel Manager Mr. Nguyen Viet Hai, the former Project Manager in the Project Management Department of Thien Minh Group (TMG), who was in charge of the Safehotels Project, had his share about this issue months after 12 hotel members of TMG were certified as CovidClean™ by Safehotels in March 2022.
1. Hello, Mr. Nguyen. Thank you for taking the time to join this interview. Firstly, can you briefly introduce CovidClean™ certification and what led TMG to this certification of Safehotels?
CovidClean™ is a one-year certificate provided by Safehotels based on guidelines of the World Health Organization (WHO) and the Center for Disease Control and Prevention (CDC). Safehotels is a global leader in certifying hotels, resorts, and cruises for safety and security. 
For TMG, coming to Safehotels is due to requirements. Back in November 2021, the complicated situation of the Covid-19 pandemic increased the high pressure on the business activities of TMG. At that time, following CEO Tran Trong Kien's decision, Mr. Daniel Wood, once a member of the Project Management Department, took charge of the Safehotels project in an effort to find solutions to guarantee our guests' and staff's safety. Then, Mr. Wood passed on the project to me before navigating his career to another path.
During the implementation of the project, I was supported enthusiastically by crucial members of TMG, such as Ms. Vo Xuan Thu – Cluster General Manager of the Mekong Delta Region, Mr. Le Phhuoc Khanh – Cluster General Manager of the North and Central Regions, Mr. Huynh Ngoc Thuong – General Manager of ÊMM Hotel Saigon and other members from many departments. We made efforts to prepare plans and campaigns together with the determination to meet the strict standards set by Safehotels for 12 subsidiary entities of TMG. 
Due to the outbreak of the covid-19 pandemic and Vietnam closing its borders, Safehotels decided to check and certify online. Luckily, we succeeded in getting the CovidClean™ certificate after three months.
2. Do you think this online checking method of Safehotels influences the quality of the 12 CovidClean™ certificates TMG received?
Safehotels provided a set of 116 criteria and required us to apply fully. Therefore, checking online did not make those criteria less stringent.
After careful preparation, TMG members sent photos and videos to Safehotels for the checking process. Safehotels also hold online meetings with professional experts to check whether TMG could comply with their requirements regarding facilities and staff. They did express their satisfaction and appreciated our efforts to take their request seriously and methodically in each meeting.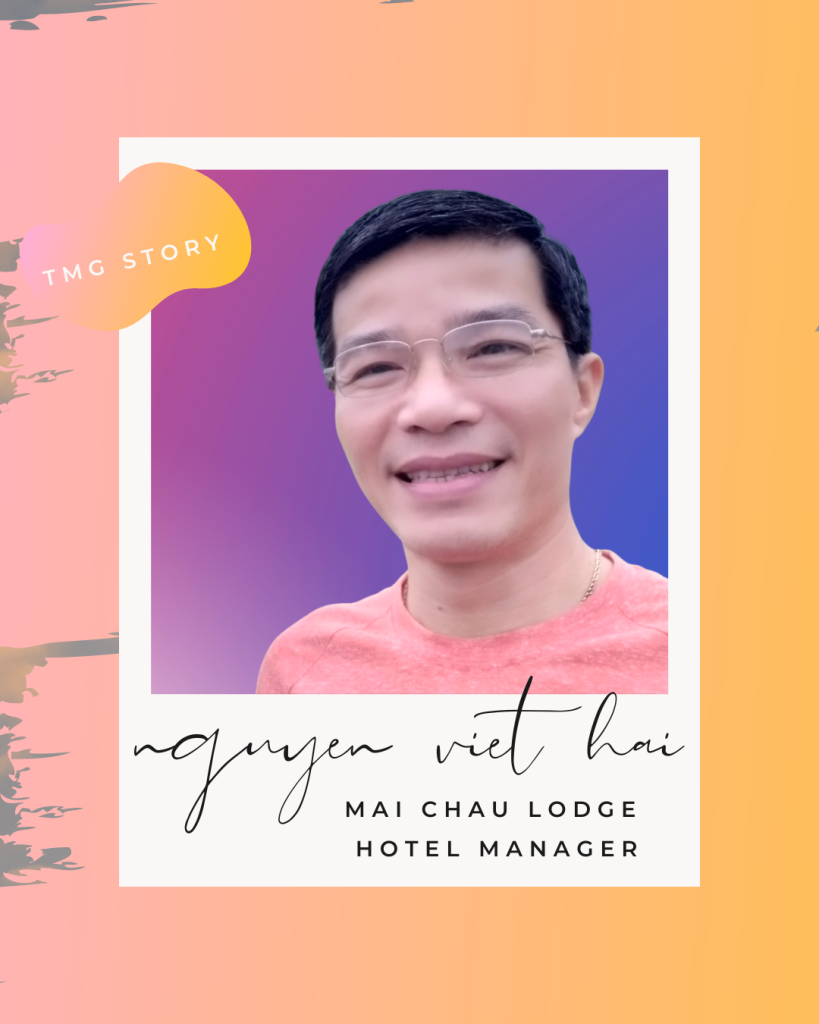 3. Before coming to Safehotels, what did TMG do to ensure the safety of staff and tourists? And are there any gaps between TMG's safety criteria before and after approaching Safehotels?
Fortune smiled on us this time. TMG made decisive moves in mid-2021, when it was a severely intense period after several Covid-19 outbreaks in Vietnam. At that time, CEO Tran Trong Kien assigned us to take urgent measures to cope with the condition, which took us two months to implement. 
Following the policies and guidelines of the government, CDC, and each hotel's rules, the project department also learned more about foreign standards and sent compiled documents to hotel members. Then each hotel had staff training in safety procedures to keep guests protected.
Besides the government's slogan '5K', TMG also has an internal one – 'Stay Safe.' It shows the preparation process of TMG, which is strictly similar and close to the regulations of the state and Safehotels. 
4. Can you tell us if the Safehotels project implementation process ran smoothly?
There still presented particular challenges. We worked with an international company, and all documents were in English. Because TMG is a large corporation, not everyone can fully access and understand the content of those. Therefore, as leaders, we had to help them get the main ideas and strictly encourage them to follow the guidelines. Sometimes we had unavoidable delays in terms of deadlines.
Regarding human resources, not every hotel could operate smoothly with the whole staff during the Covid-19 pandemic. There were also restrictions on transportation, so we had to take time to contemplate carefully. Another example is that TMG's documents following the Vietnamese '5K' message could not be used in Laos because of the differences in criteria.
However, fortune favors the brave, we did great jobs, and as I mentioned, Safehotels' experts were delighted with the preparation of TMG.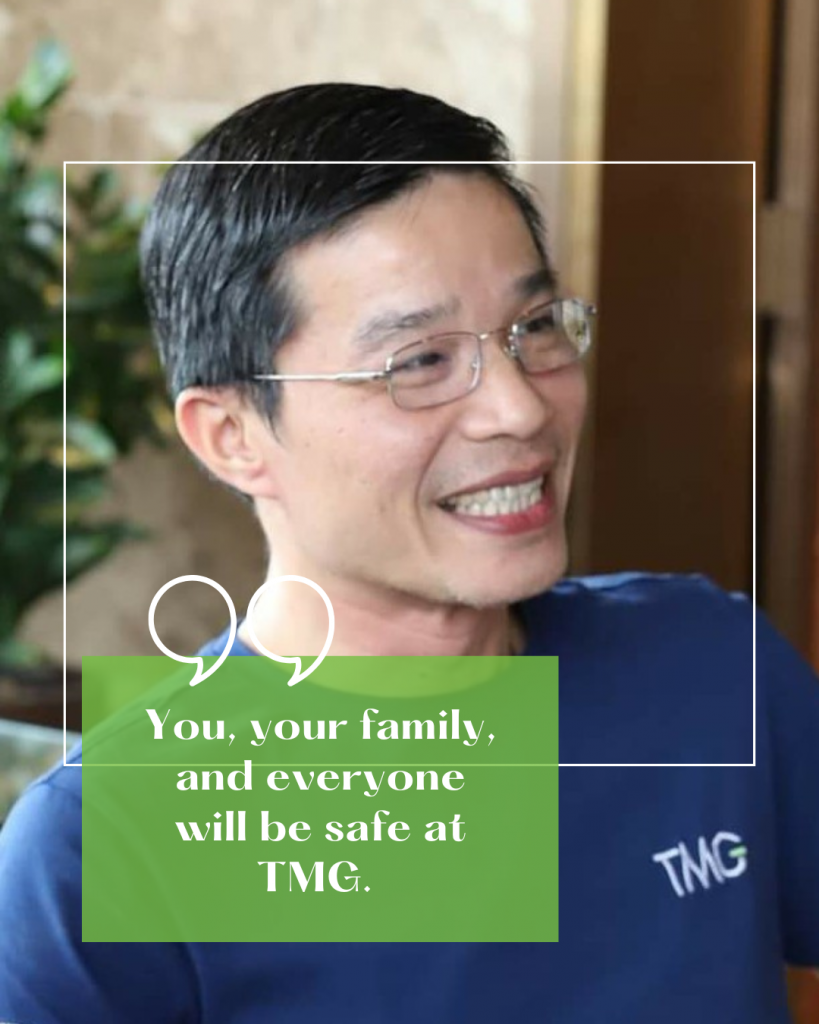 5. To date, Vietnam has successfully controlled the Covid-19 pandemic. In your opinion, is the meaning of CovidClean™ reduced because of that?
I don't think so. There are two things in my opinion. Firstly, Safehotels is a well-reputed international organization, providing not only CovidClean™ certificates and general safety and security. Numerous 5-star and 6-star reputable corporations apply Safehotels' standards and receive its certification. The brand itself is enormous. 
Secondly, although society's worries about Covid-19 are less severe, the pandemic still exists around us. Therefore, personally, it is vitally meaningful to have the CovidClean™ certificate. As for our hotels, we follow all international standards, making our guests feel secure because of our high level of safety and security.
Likewise, our management department is also satisfied with the excellent state of each hotel member.
6. CovidClean™ is a one-year certificate. So does TMG want to maintain it, may I ask?
Before implementing the Safehotels project, TMG already had our research and plans to draw up budgets for actions to ensure everyone's safety and to enhance our credibility in business activities. 
Moreover, it was like a firm commitment to our staff and guests: feel free to be with us and enjoy our service. You, your family, and everyone will be safe at TMG. 
Additionally, once it has been implemented and found to be effective, I believe that TMG will continue to follow the standards of this certificate until the pandemic is over. No one knows what will happen in the future, but we will try our best to ensure the safety of our beloved staff and guests.
Thank you so much for your time. I wish you health, luck, and success.