TMG – Offering tourists a chance to genuinely discover the beauty of nature and local people, the 5-star TUI BLUE Nam Hoi An resort guarantees to make your world-class holiday memorable and distinctive.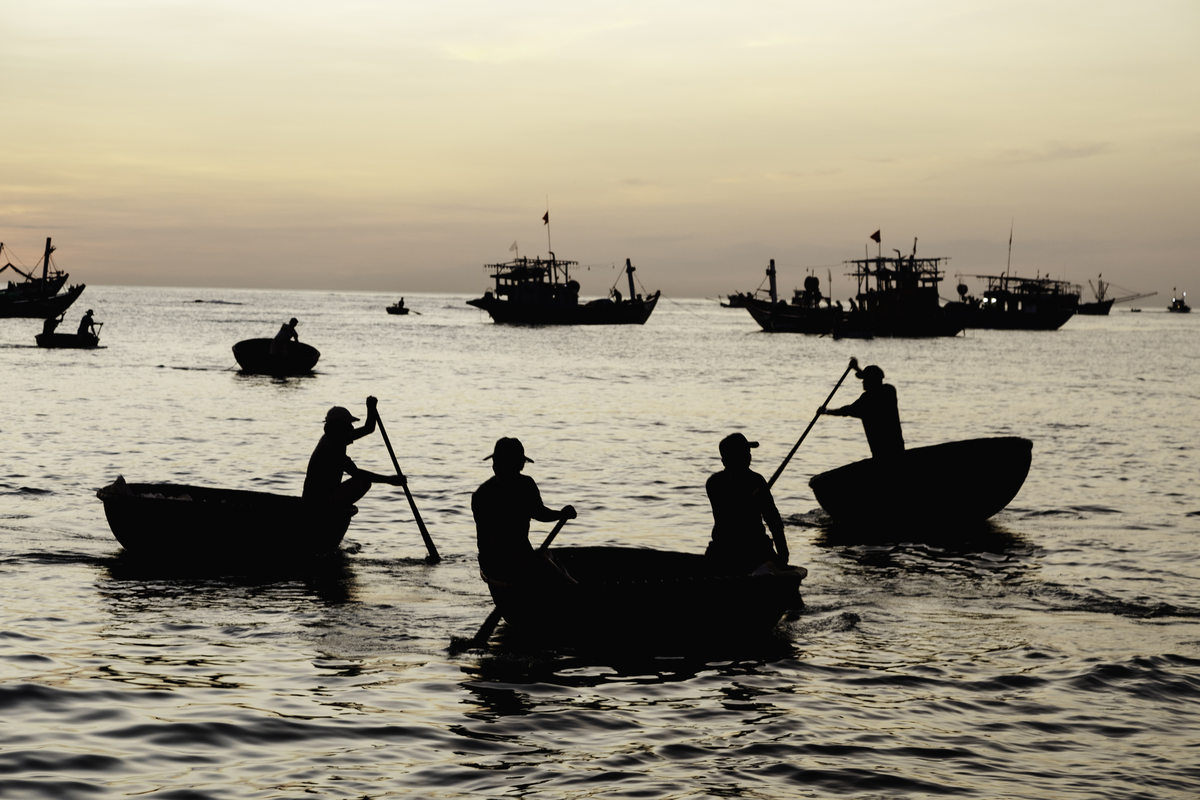 Coming to TUI BLUE Nam Hoi An, tourists are offered not only high-quality services in a modern architectural space but also beautiful experiences on the journey to discover the local culture. An excellent example is visiting the Tam Tien Fish market, also located on the shores of Quang Nam's pristine Tam Tien beach in Nui Thanh District.
Around 4 am on a summer morning, before breaking dawn, while others are still sleeping peacefully at TUI BLUE Nam Hoi An, you can decide to get up super early and ride a bike to Tam Tien fish market. The nearly 3-km concrete road lets you enjoy the fresh, chilly air shrouded with morning dews.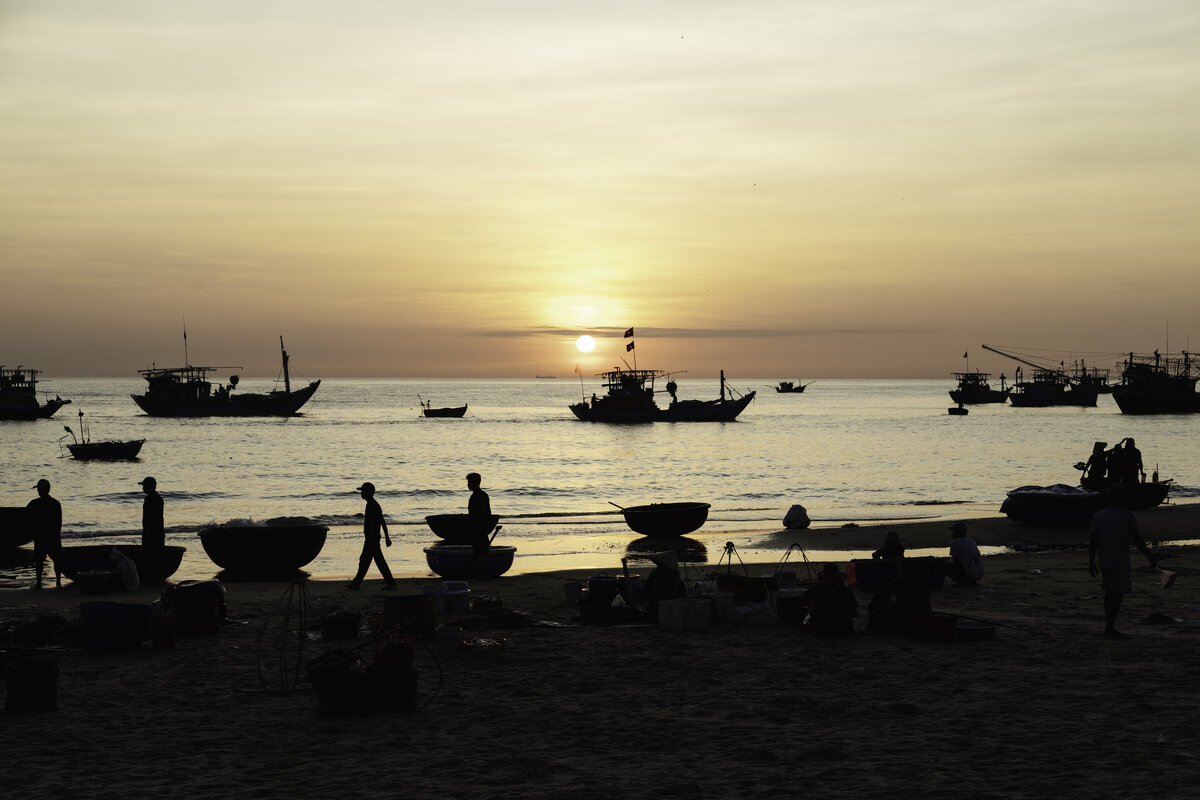 Despite the darkness before a new day, the market is already a hive of activities, painting a lively portrayal of coastal dwellers' busy life in the eyes of tourists. In the semi-dark space with electric bulbs dangling from each stall of vendors selling breakfast and stuff, everyone keeps moving in their earning a living cycle.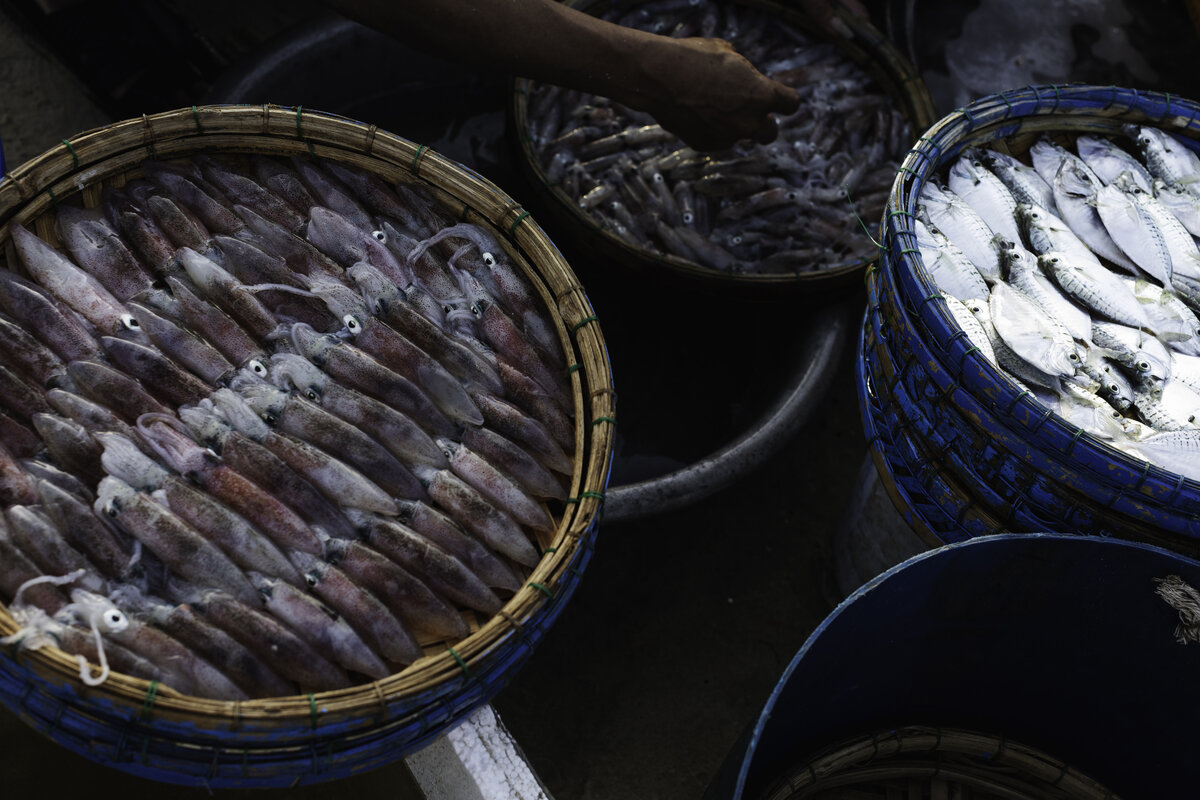 Further on the beach, fishermen's families and traders are waiting for teams of fishing boats riding through the waves to the shore. Then, dozens of basket boats filled with seafood such as fish, shrimp, and squid from the fishing boats head over to the beach. The first rays of sunlight silhouette the images of fishermen firmly rowing on the sea and women carrying baskets on the shore with eyes full of hope. The whole picture paints the magnificent beauty of coastal dwellers at work at the moment of daybreak. 
When seafood traders execute their bargaining skills, do not be so hard on you trying to make sense of the local dialects. Because it's not just a foreign language to you, it's tough to even Vietnamese from other regions to listen for gists. Everywhere echoes the sound of fishermen and traders aiming for the best price. You may be so immersed in their language party even though you won't be able to get a single sentence. The "Quang Nom" language is famously hard to be understood yet represents a captivating uniqueness of Quang Nam.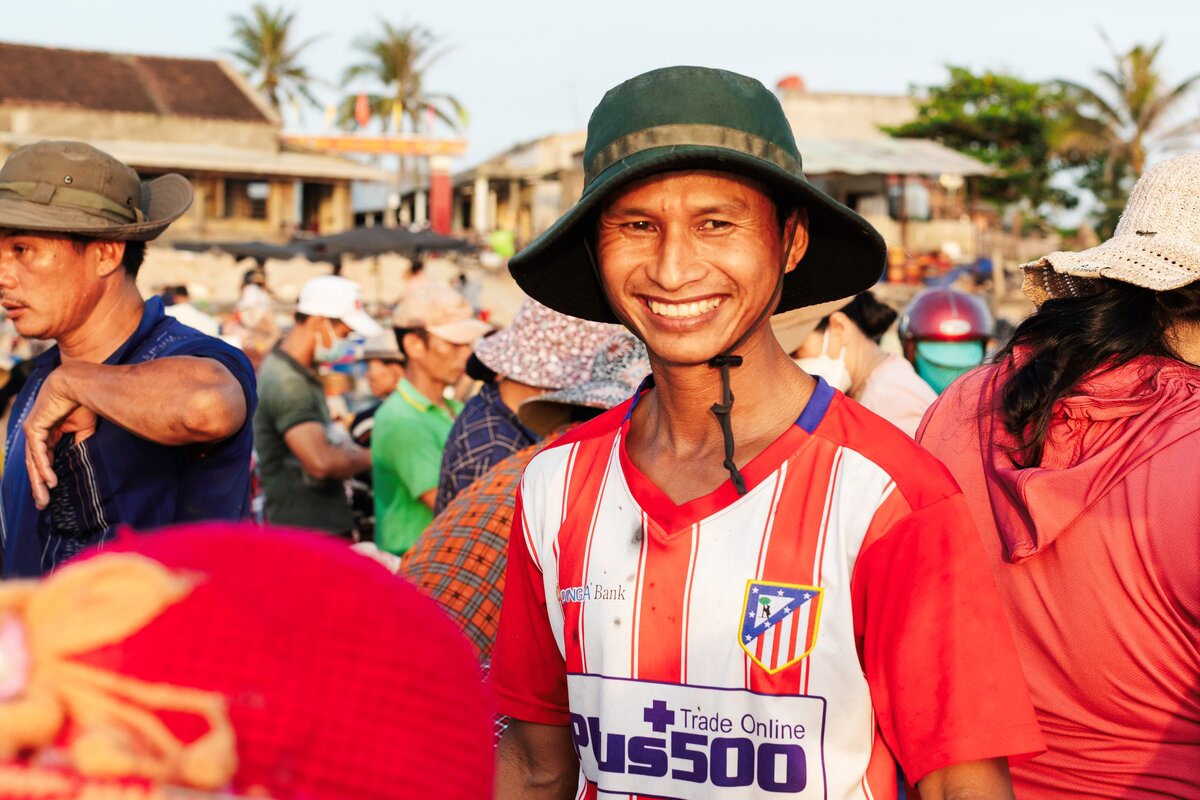 Before rescuing yourself from the language showering, you can buy seafood directly at the Tam Tien fish market and bring them back to TUI BLUE Nam Hoi An if you want. Talented cooks here are always willing to use those fresh ingredients to make delicious Quang Nam dishes for you and your family. When seafood is delicately combined with fresh vegetables from the 4,000-sqm organic garden at TUI BLUE Nam Hoi An, you and your family can enjoy delicious and healthy meals made from you-pick ingredients.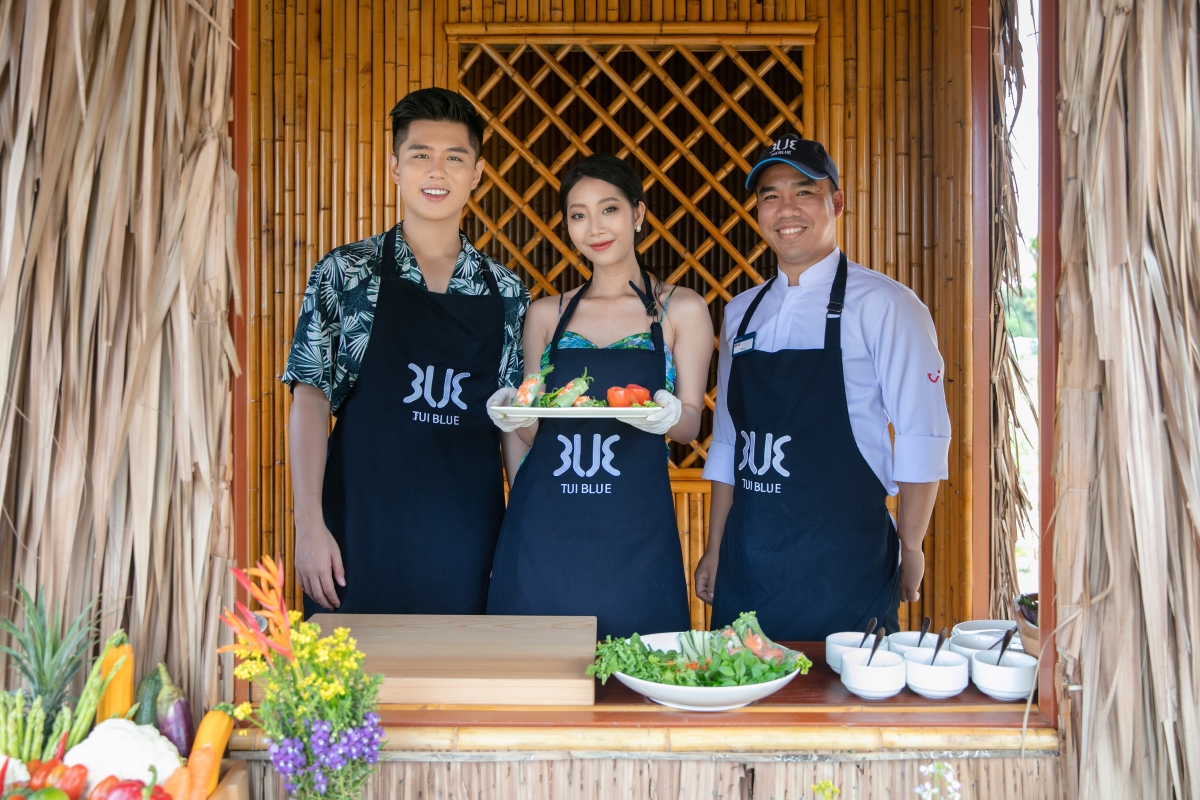 But beyond the material value of these dishes is the spiritual significance that tourists can achieve from their experience at the local fish market. It is to witness and live precious moments of a seemingly noisy and busy yet so captivatingly peaceful life in Quang Nam. That is the value TUI BLUE Nam Hoi An has been pursuing in the journey to fulfill the hearts of tourists who have believed and chosen TUI BLUE Nam Hoi An for a 5-star holiday they deserve.