TMG –  On the occasion of the Lunar New Year 2023, iVIVU.com offers a travel-now-pay-later solution to serve customers due to the increasing travel demand.
Welcoming the Lunar New Year 2023, iVIVU.com – a Thien Minh Group (TMG) member – accompanies Home Credit in the Home PayLater program. The cooperation between two leading businesses in the tourism and finance sectors gives consumers a lot of preferential deals.
With the cooperation of iVIVU.com and Home Credit, customers are given hundreds of discount vouchers of 150.000 VND for each bill over 1.000.000 VND when users use the Home PayLater program. The total amount for multiple payments is up to 20.000.000 VND. Instead of paying first, customers can pay up to 90 days after at 0% interest without proving income or going to the transaction counter to check in or declare credit.
According to Ms. Nguyen Vi Van – Business Development Director of iVIVU.com, customers do not need to download special applications or join a complicated expertise process such as that of making credit cards. Instead, they can sign up for the Home PayLater service right from iVIVU.com's payment page.
Further, Ms. Vi Van affirmed that the Buy Now Pay Later (BNPL) service via Home PayLater is in line with the development orientation of iVIVU.com. In addition, the registration right on iVIVU.com's platform aims to help customers have a continuous and harmonious experience on a single online platform.
As an online platform member of TMG, iVIVU.com provides air ticket booking services, hotel & resort reservations, and airport shuttle taxis. With a flexible website system, user-friendly on both mobile and desktop devices with 24/7 online support staff, iVIVU.com has become one of the leading online booking platforms in Vietnam.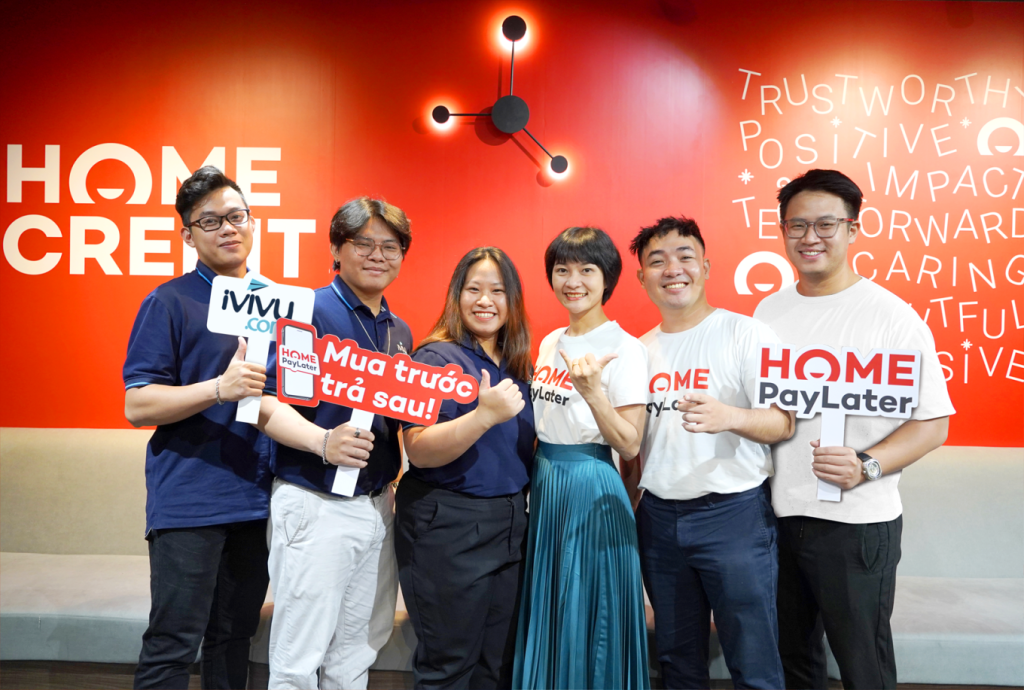 Through 29 years of establishment and development, TMG is honored to be one of Asia's leading tourism, hospitality, and aviation companies. On the occasion of the Lunar New Year 2023, iVIVU.com, in particular, and TMG, in general, hope to serve every customer with a continuous and superb travel experience.