TMG – A spread of clay pot rice, one of the specialties of Hue's culinary culture, has long been a symbol of Vietnam's unique cuisine. The pleasing combination of clay pot rice, together with savory dishes featuring pork, beef, seafood, eggs, and vegetables, showcases the richness and depth of traditional imperial cuisine.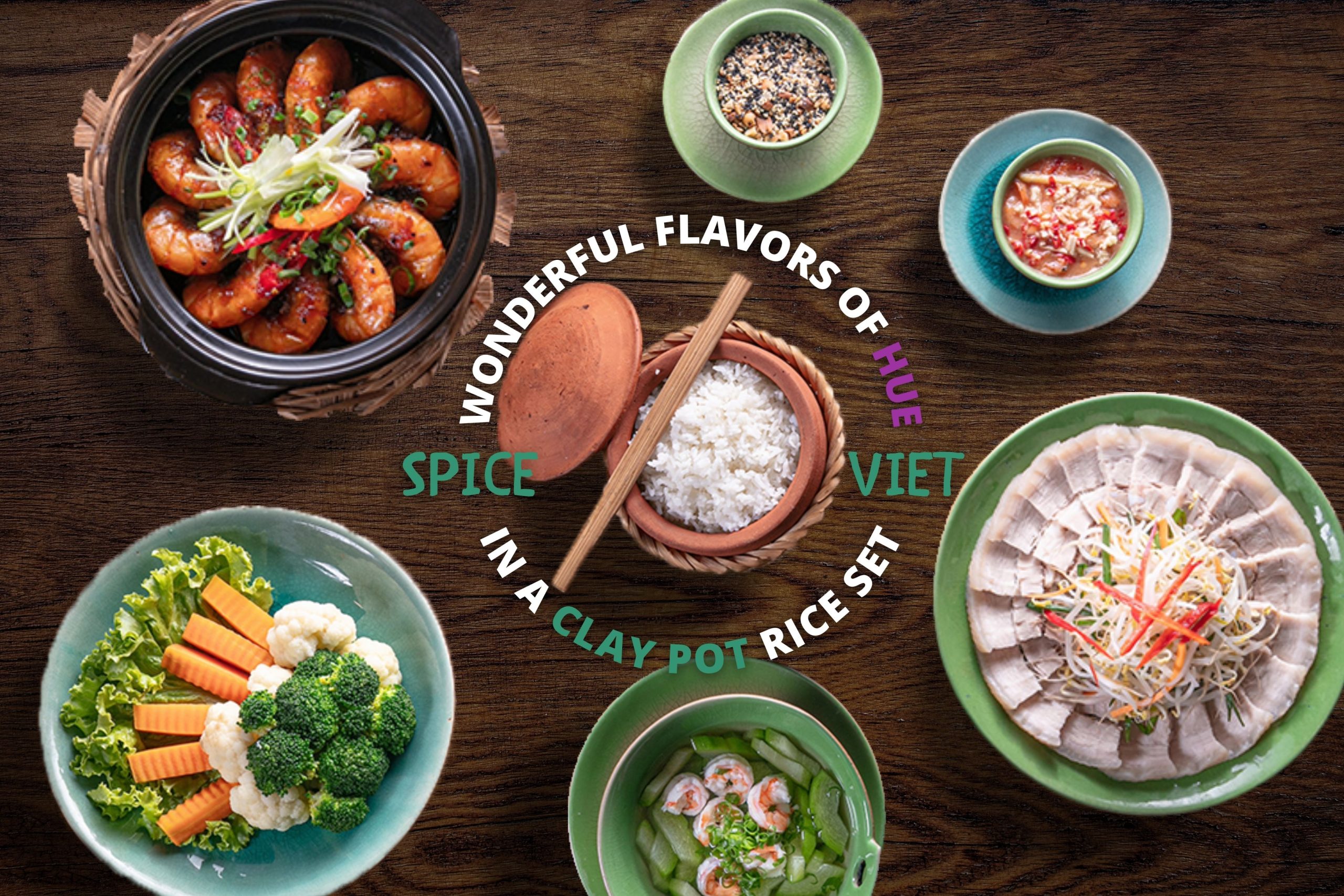 If you're a fan of Vietnamese food and want to savor the traditional flavors of Hue, Spice Viet Restaurant at ÊMM Hotel Hue is a destination not to be missed. The deliciously eye-catching clay pot rice set prepared by the team of talented and experienced chefs at Spice Viet is a must-try dining experience.
Rice in Vietnamese culture
Vietnamese people and rice have an especially close relationship. Because the origin of Vietnam today is tied to wet rice cultivation, rice is a key ingredient in Vietnamese cuisine and also an indispensable part of the daily lives of Vietnamese people. Although rice is a simple, common staple, it has deep meaning in the local culinary culture. For Vietnamese people, rice is considered the "main" dish, while other dishes are considered "side" dishes.
Rice is also a symbol of plenty and happiness, a part of the beautiful traditional culture of the Vietnamese people. Whether of rich or poor family background, rice is an indispensable part of every Vietnamese meal. Everyone has rice to eat, and fragrant bowls of rice are always appreciated. In family and community life, rice is also a symbol of unity. That's why there is a Vietnamese saying that "anyone who travels far always longs for a home-cooked meal from where you were born."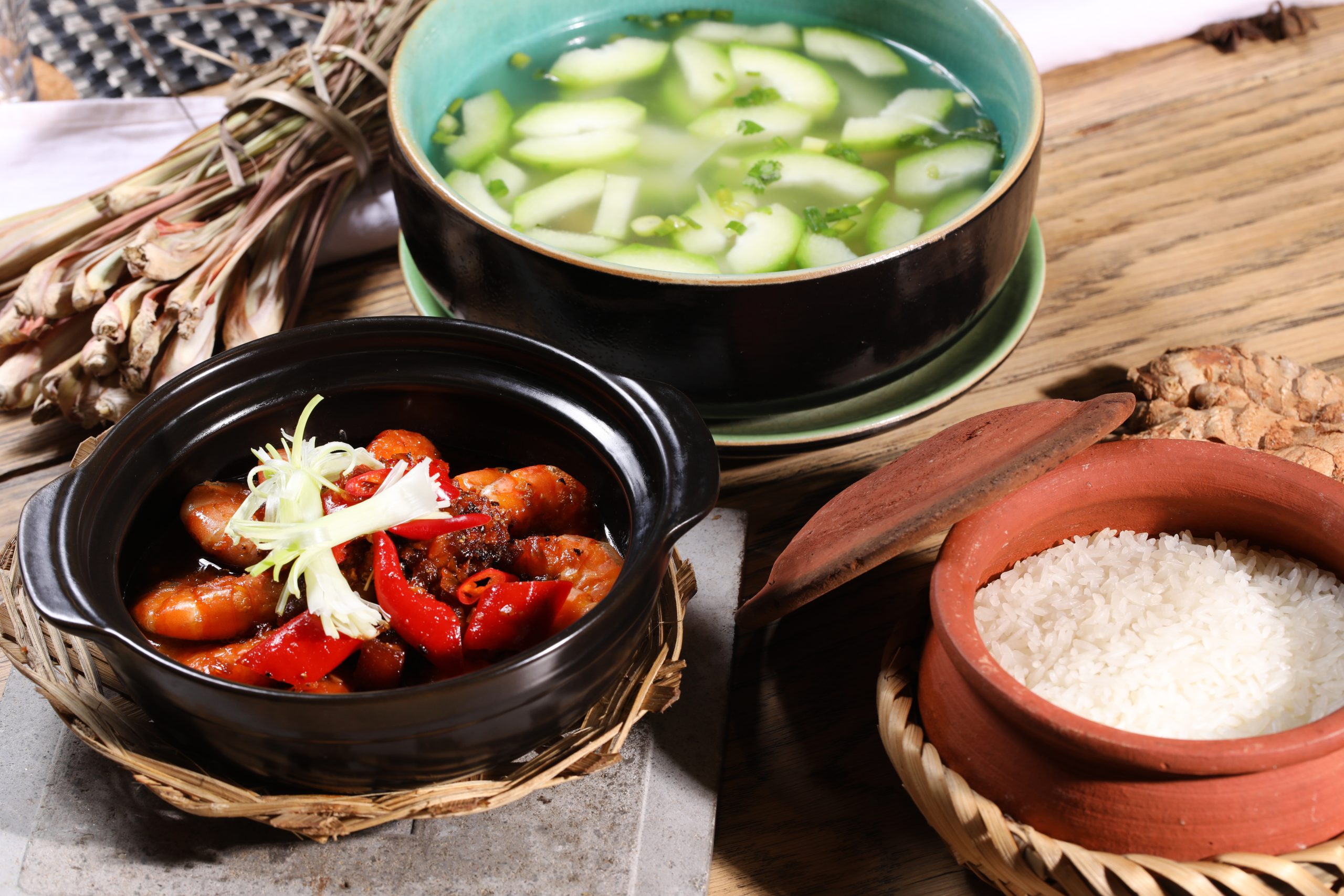 In Vietnam, the ancient capital of Hue has one of the country's richest and most distinctive culinary traditions. In Hue cuisine, rice is often prepared in a unique way. A set of dishes eaten with clay pot rice, one of Hue's traditional specialties, is a typical example of how rice is presented in local cuisine.
Clay pot rice at Spice Viet Hue 
The clay pot rice set at Spice Viet Hue offers a host of delectable options for those wanting to explore the cuisine of the ancient capital. The most popular set includes tender white rice, flavorsome caramelized shrimp, and refreshing winter melon soup. Because the rice is cooked in an earthenware pot, the flavor of the rice is preserved and blends with the natural flavors imparted by the clay pot itself. Along with the vibrant caramelized shrimp made from fresh shrimp that's braised until hot and crispy, the clay pot rice set also comes with a bowl of refreshingly light winter melon soup, which provides a lovely balance to the saltiness of the shrimp, adding to this perfect combination of colors and flavors.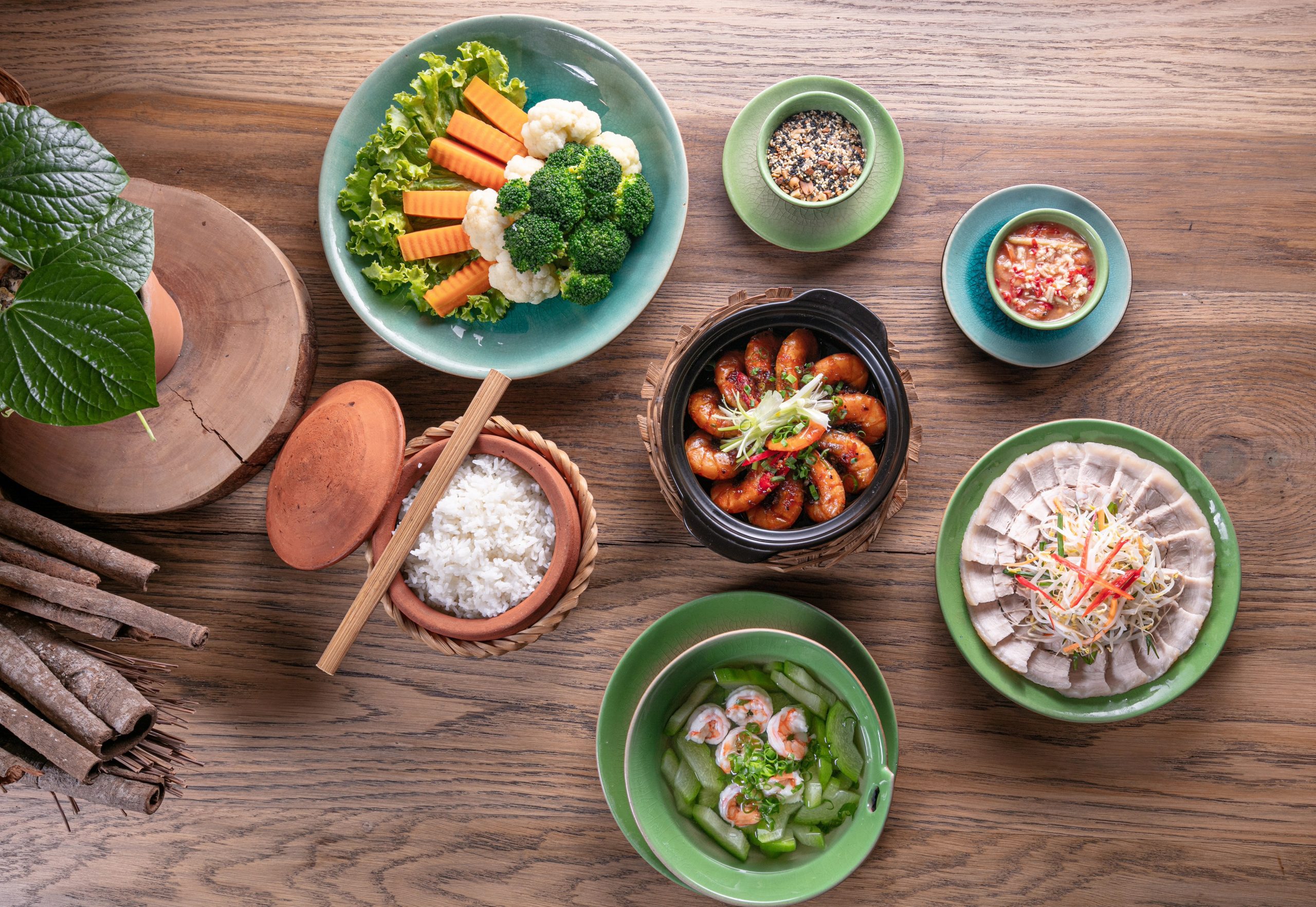 Biting into a piece of crispy braised shrimp, taken with a spoonful of fragrant rice, diners will be struck by the rich sweetness of the shrimp, the heat from chili, and the sharpness of black pepper. A bowl of light winter melon soup helps balance out the meal, neutralizing the heat from the pepper and chili in the shrimp dish. In addition to the complex flavors of these dishes, diners will see for themselves the balance and harmony of Vietnamese cuisine.
In addition to clay pot rice accompanied by a main dish and a variety of side dishes, as the name suggests, Spice Viet Hue Restaurant also serves many other authentic Vietnamese dishes, showcasing the immense variety and richness of Vietnamese cuisine. Located on the grounds of ÊMM Hotel Hue, a member of Thien Minh Group (TMG), the region's leading tourism group, Spice Viet Hue promises diners a unique and memorable culinary experience highlighted by the amazing flavors of each and every dish.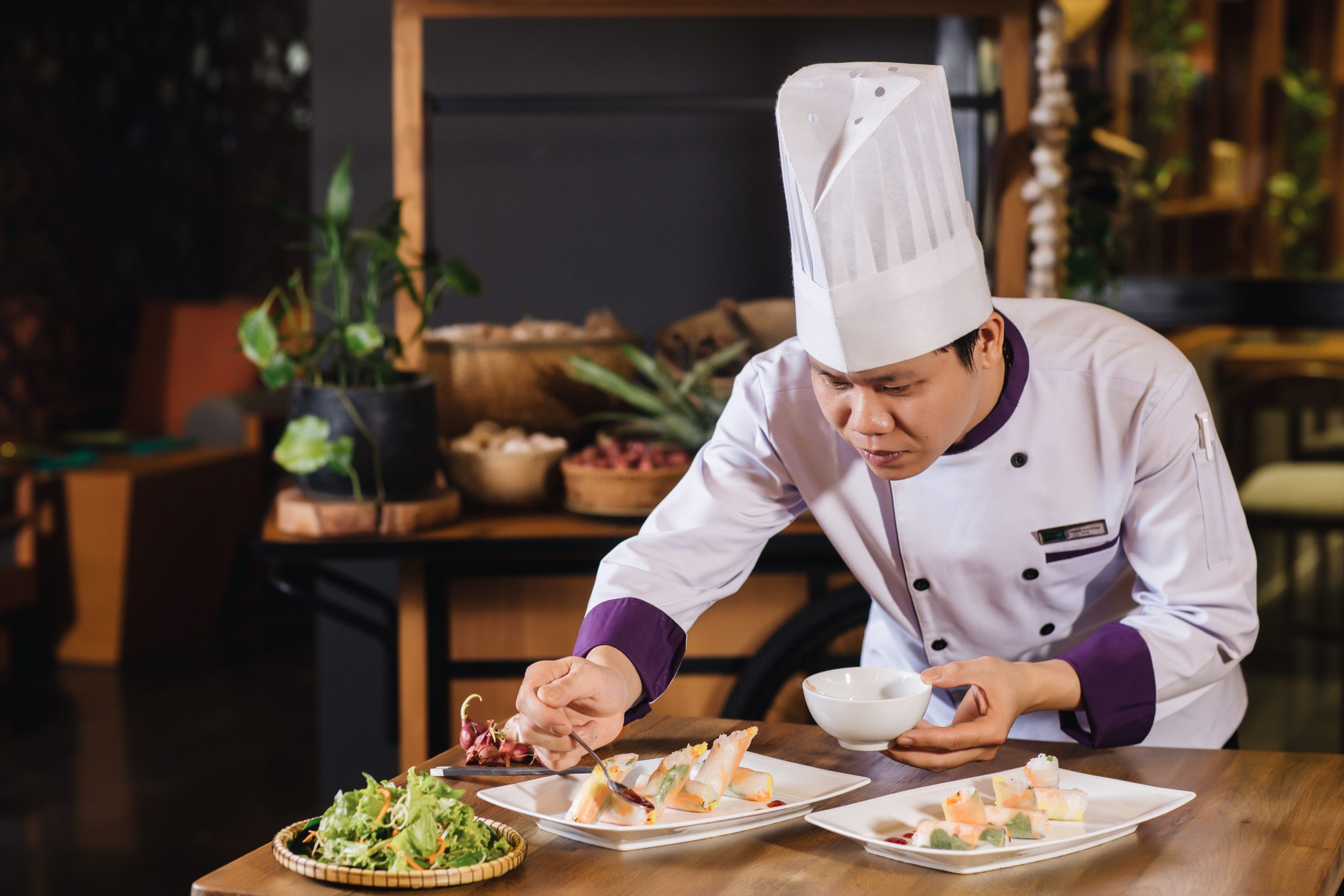 Wherever you're visiting from, make it a goal to visit Spice Viet Restaurant at ÊMM Hotel Hue in the heart of the ancient capital to savor clay pot rice dishes featuring traditional ingredients and the quintessential flavors of Hue along with many other tasty Vietnamese favorites. This culinary journey will leave you even more in love with the traditional values of the people and the country of Vietnam.
Established in 1994, TMG has grown from a company with just three employees to an enterprise with more than 2,500 employees worldwide. Thien Minh is now Asia's leading package travel provider, founded on the mission of always putting our clients front and center. With four areas of operation – Destination Management, Hospitality, Online, and Aviation – TMG is the ideal host for distinctive journeys featuring truly memorable travel experiences.