TMG – With BritCham, the British Embassy in Hanoi, and the British University Vietnam, TMG joined the Charity Fun Run as a silver sponsor to raise funds and have fun.
On November 13th, Thien Minh Group (TMG) employees joined thousands of runners and walkers at Ecopark to participate in the Charity Fun Run event organisered by the Britain Chamber of Commerce in Vietnam (BritCham). The UK Ambassador, Mr. Iain Frew, and colleagues from the UK Embassy were among the running enthusiasts.
Showing up at the running event early, Mr. Nguyen Thanh Trung, Sales Leader at iVIVU.com, a member of TMG, took his nephew with him. They both joined the race. 
'TMG is a silver sponsor of this event, so it is a perfect opportunity for colleagues to participate and connect. The group also covers the employees' families, so my nephew came with me today. We finished the 5km distance, I feel a bit tired, but this is very healthy. Fortunately, TMG often sponsors running races annually. By doing so, the group creates a greater chance for colleagues and relatives to connect,' said Mr. Trung.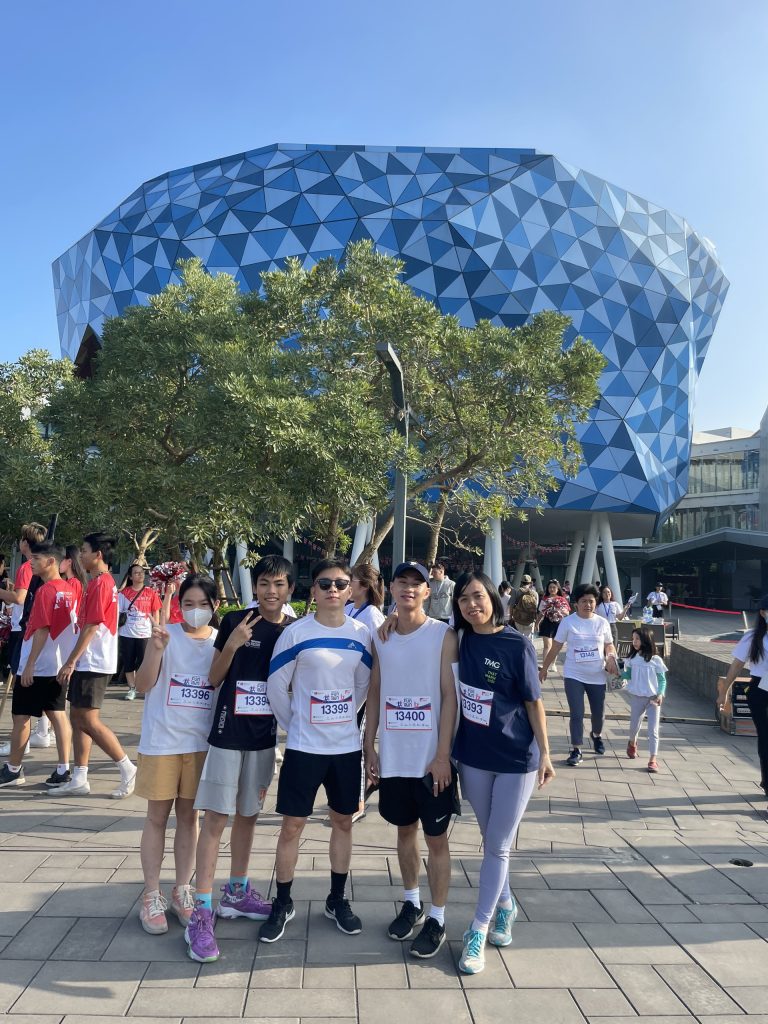 Initiated in 2000 by BritCham, Charity Britcham Fun Run took place annually and raised over 12 billion VND for charities across the width and breadth of Vietnam until Covid-19. But now it's back, encouraging people to be healthy and have fun.
'This is a fantastic event. Finally, after two years, BritCham was able to organize this Fun Run again. We've seen thousands of people here, families outside, running, walking, and really enjoying the day. So, I think it's really good for all of our health. And it's just really good to see after Covid everyone coming back to life outdoors. For me, after a week where the air has not always been good, it's great to be out here at Ecopark. I'm having a lot of fun at this event. It's great. Good music and a very good atmosphere,' shared Mr. Iain Frew, the UK Ambassador to Vietnam.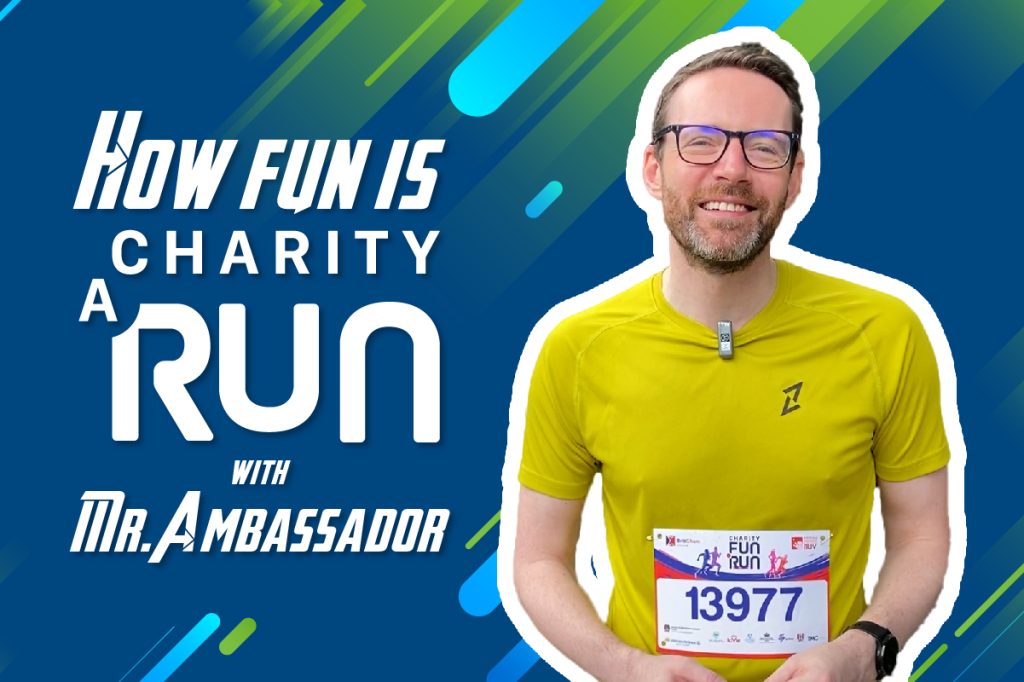 Not only do runners get the chance to help people with difficulties throughout Vietnam by participating in this event, but they also have a healthy reason to be up early at the weekend. 
'Usually, I wake up late on the weekend to rest more after a week of working. But this weekend, there is this raised fundraising event, so I decided to join. 5km is not a challenging distance for me because I exercise regularly. Running is also perfect for health. I highly recommend everyone to join events like this,' said Nguyen Ngoc Tuan, a salesman at iVIVU.com.