TMG – iVIVU.com extends its winning streak in 2022 by being named the winner of the Inspiring Brand Award and Fast Enterprise Award in the Asia Pacific Enterprise Awards (APEA) 2022.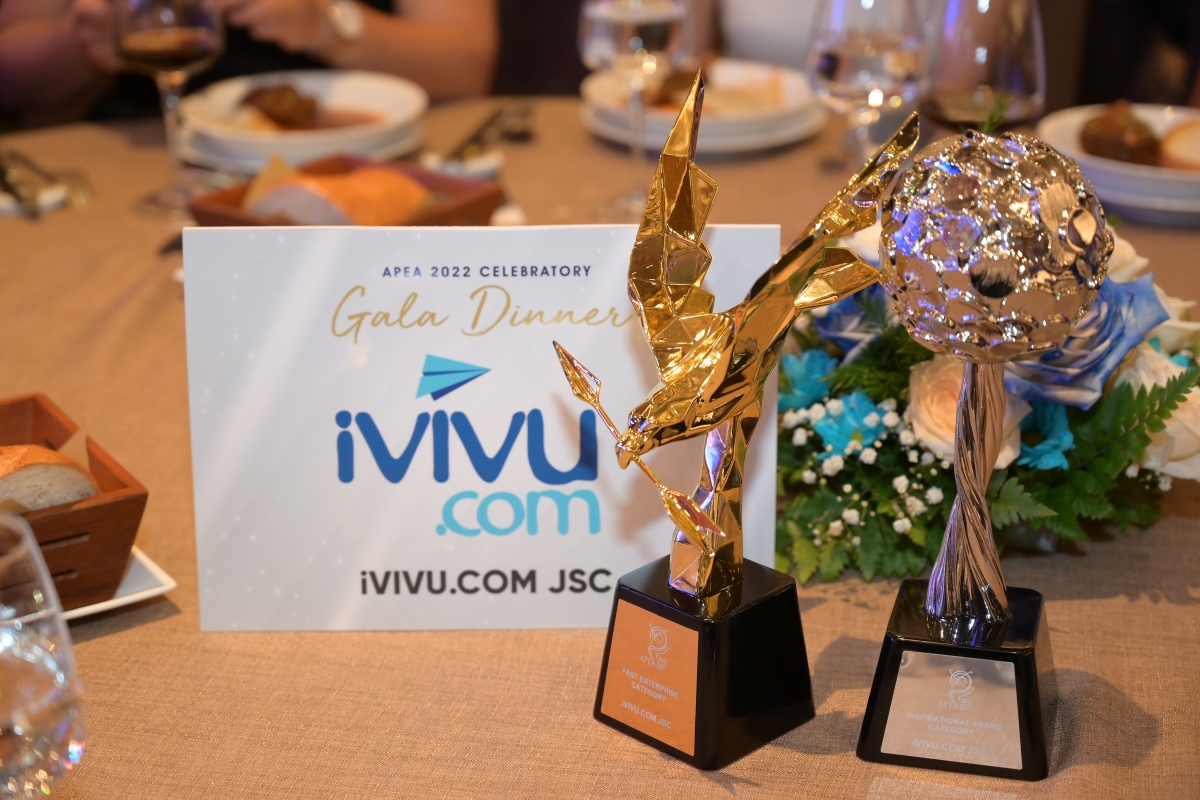 iVIVU.com, a Thien Minh Group (TMG) member, made a strong impression on the domestic and international business community after winning the Inspiring Brand Award and Fast Enterprise Award. The Assia Pacific Enterprise Awards (APEA) 2022 was held on October 7th in Ho Chi Minh City.
Asia Pacific Enterprise Awards (APEA) was established in 2007 by Enterprise Asia, a non-governmental business organisation. APEA aims to honor business leaders and organisations operating in 14 countries and markets in the region who have shown outstanding performance and achievements in developing successful businesses and creating great community values.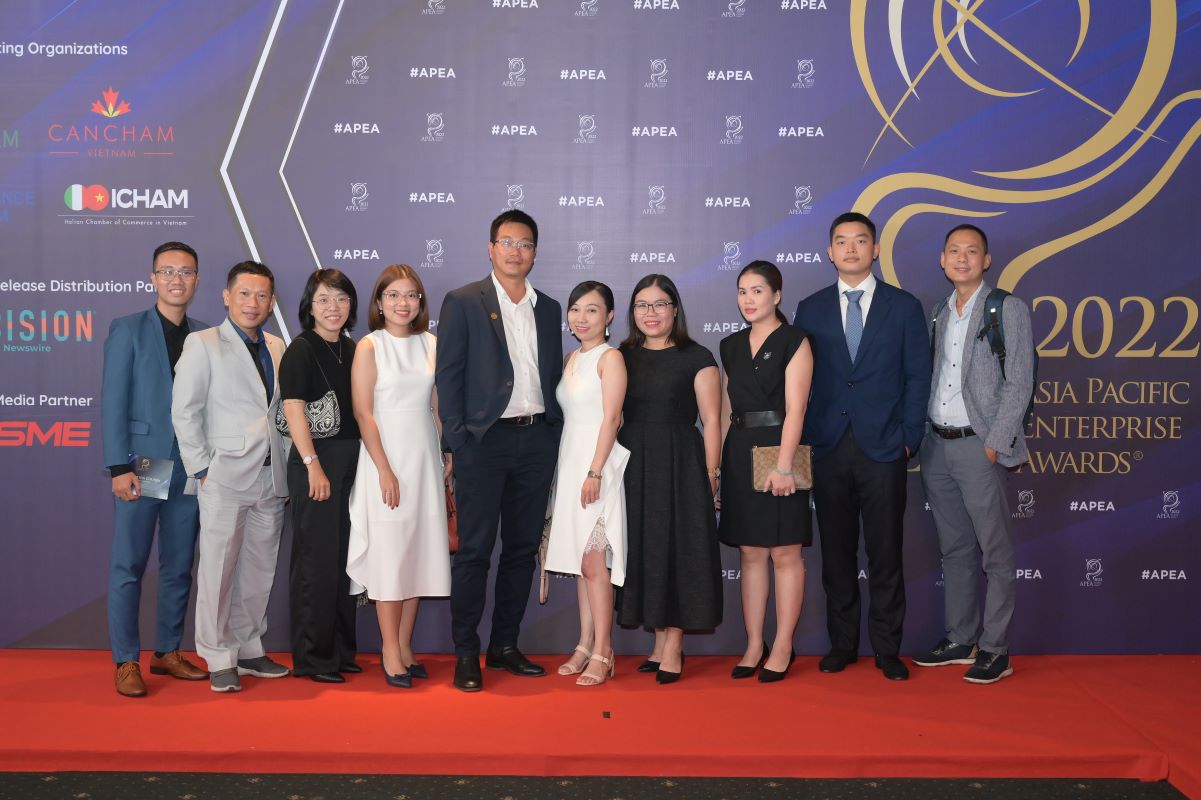 This year, iVIVU.com has won the Inspiring Brand Award category – one of the most significant categories of APEA. Having an inventory of myriads of hotels in Vietnam and internationally, iVIVU.com offers tourists exceptional journeys to famous domestic and foreign destinations and inspires them in each itinerary, following the spirit of "inspiring people" of iVIVU in particular and TMG in general. 
With its remarkable achievements in the speed of growth and an increasing number of customers, iVIVU.com is also honored in the Fast Enterprise Award category. It has been rewarded for providing customers with excellent services and contributing to the recovery of Vietnam tourism.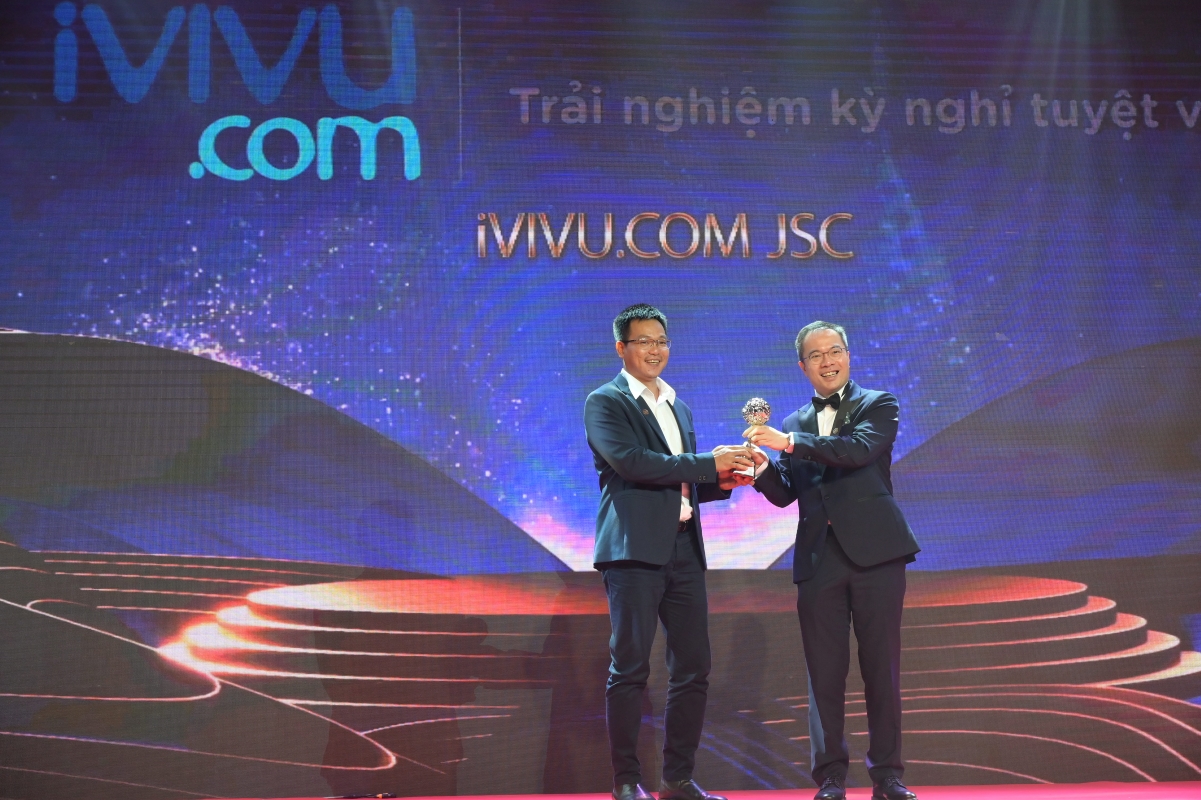 In September, iVIVU.com also won the title of Vietnam's Leading Online Travel Agency at World Travel Awards (WTA) 2022 for the third time in a row, affirming its position as a leading online travel agency.
iVIVU.com is an online booking platform launched from the handshake of TMG and Wotif Group (Australia) in 2011. With instant confirmation, flexible payment options, and heartfelt customer service, iVIVU.com offers tourists easy and convenient online solutions for planning their itineraries.