TMG – Riding around Hoi An Old Town by sidecars, enjoying waves on catamarans, or racing UTVs excitedly on the sand are some of the best ways to mark the beginning of your fascinating summer at the two iconic resorts of Thien Minh Group in Quang Nam. 
Last April, TMG successfully organized a media event called "Sea & Believe – Sound of the Seas" with the Vietnamese and international press delegation in its two leading beach resorts in Quang Nam, TUI BLUE Nam Hoi An, and Victoria Hoi An Beach Resort & Spa.
Reflecting on the special event, Ms. Le Phuong Nhung, Director of Marketing at TMG, said that, besides the unique, brand new offroad racing service, reporters also fancied many other distinctive experiential activities such as sidecar riding, kayak racing, footballing, catamaran surfing, etc. Those outstanding features help TUI BLUE Nam Hoi An and Victoria Hoi An win favor with foreign and local tourists, along with the benefits of prime locations, stylish architecture, and professional service. 
Let's listen to Ms. Nhung about the experiential activities that captured reporters' hearts at TUI BLUE Nam Hoi An and Victoria Hoi An – the top two resorts owned by TMG in Quang Nam province.
In April, TMG held a media event that lasted 4D3N for Vietnamese and international journalists to experience TMG's products and services at the two iconic resorts – TUI BLUE Nam Hoi An and Victoria Hoi An Beach Resort & Spa. 
At TUI BLUE Nam Hoi An, since March 31, we have launched the brand new coastal off-road racing first appearing in Quang Nam. The journalists were so fond of this service that many lined up to experience it multiple times. 
Besides, the press delegation also joined the tour to visit Tam Tien Fish Market – one of the local fish markets that have retained their pure features and yet to be commercialized, which should be introduced to Vietnamese readers and tourists. Because, as journalists said, it would be an outstanding feature and well-loved in the Vietnamese tourism market. 
At TUI BLUE Nam Hoi An, its organic vegetable garden plays as one of its prominent features. We have used agricultural technical methods to nurture clean and nourishing vegetables for meals at the resort. 
Reporters were impressed with TUI BLUE Nam Hoi An, a resort next to a poetic, stunning, and clean beach. The resort's rooms, especially the sea view ones, made them "wow" because of their beauty. They thought that with such a large area plus excellent services, it would be suitable for organizing activities such as company trips, weddings, or team building.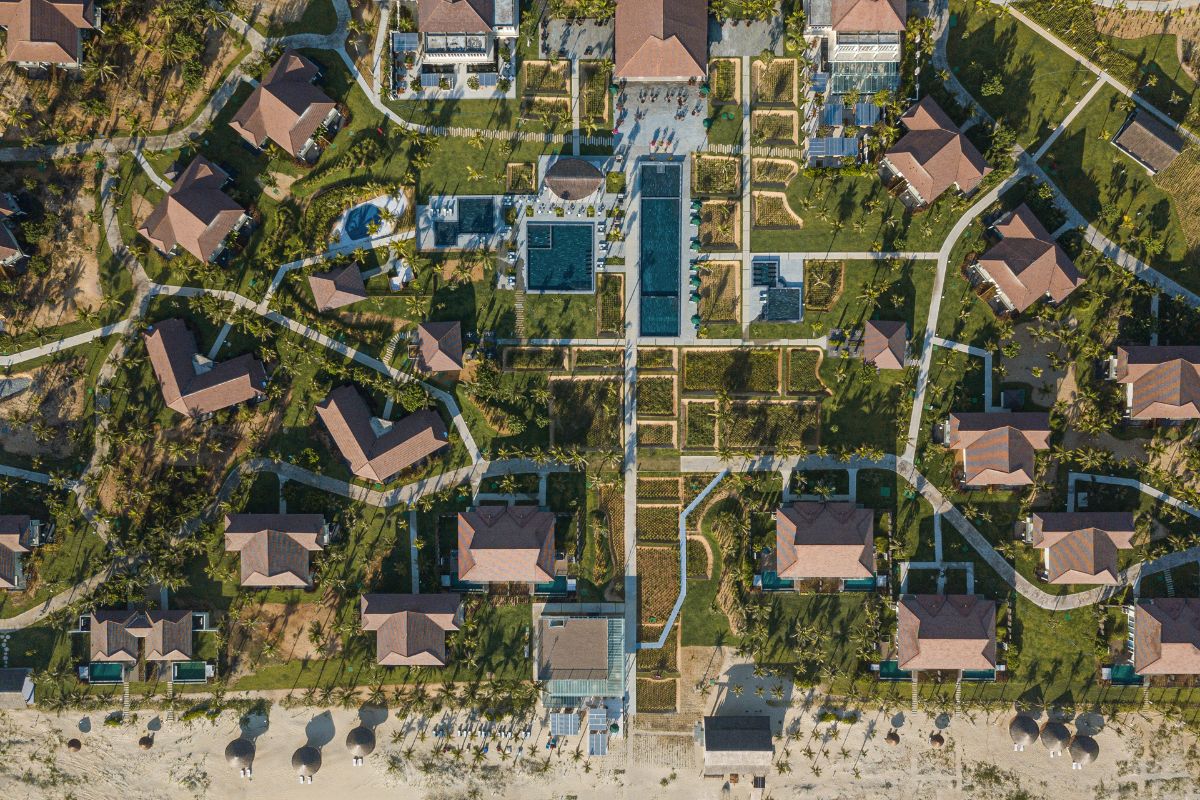 The Vietnamese and international reporters also fancied the beachfront resort of Victoria Hoi An. They showed pity that they didn't know earlier about this resort which boasts a gold geographical location featuring a river view and overlooking the sea of Cua Dai and Cham Islands – one of the most beautiful destinations in the Cua Dai area. It's also very convenient to move from the resort to visit the ancient town. 
3D2N was genuinely not enough for the journalists to fully enjoy this resort, from the heartfelt services to the Buffet BBQ parties with live music or traditional dances. For reporters, one of the most exciting activities was sitting on sidecars and riding around to explore the Hoi An Ancient town. 
In addition, we thought that friendly footballing was also an activity bringing closeness between the press and Victoria Hoi An during that time. We played two matches in two days, and for the first one, we formed an alliance between reporters and the resort's staff against a neighboring team. It fostered togetherness and a cozy sense of family. 
Besides, the journalists loved the catamaran sailing experience, especially Korean reporters who tried it several times. Last but not least, we organized a kayak race on the river for them, and they all thoroughly enjoyed and joined. 
Regarding the gala dinner, it's specifically a talk show of speakers and participants, including Vietnamese and South Korean reporters as well as TMG's leaders and members. The speakers were Mr. Tran Trong Kien – TMG Chairman & CEO cum Chairman of the Tourism Advisory Board (TAB); Mr. Nguyen Thanh Hong –  Director of the Quang Nam Department of Culture, Sports and Tourism; Mr. Le Quoc Vinh – Chairman of LeGroup, a well-reputed speaker, communications advisor in Vietnam. 
At Victoria Hoi An, everything is adequate. The iconic Indochine features are conveyed through the image of the resort, service manners, or food menu served to customers. Combining the characteristics of an international standard resort and the unique features of local food and architecture, we now have a stunning beach resort in the famous Quang Nam province. 
Sound of the Sea was the first media event by TMG. Following the success of this event, we will continue to deploy and expand activities to invite the press to experience our outstanding products and services.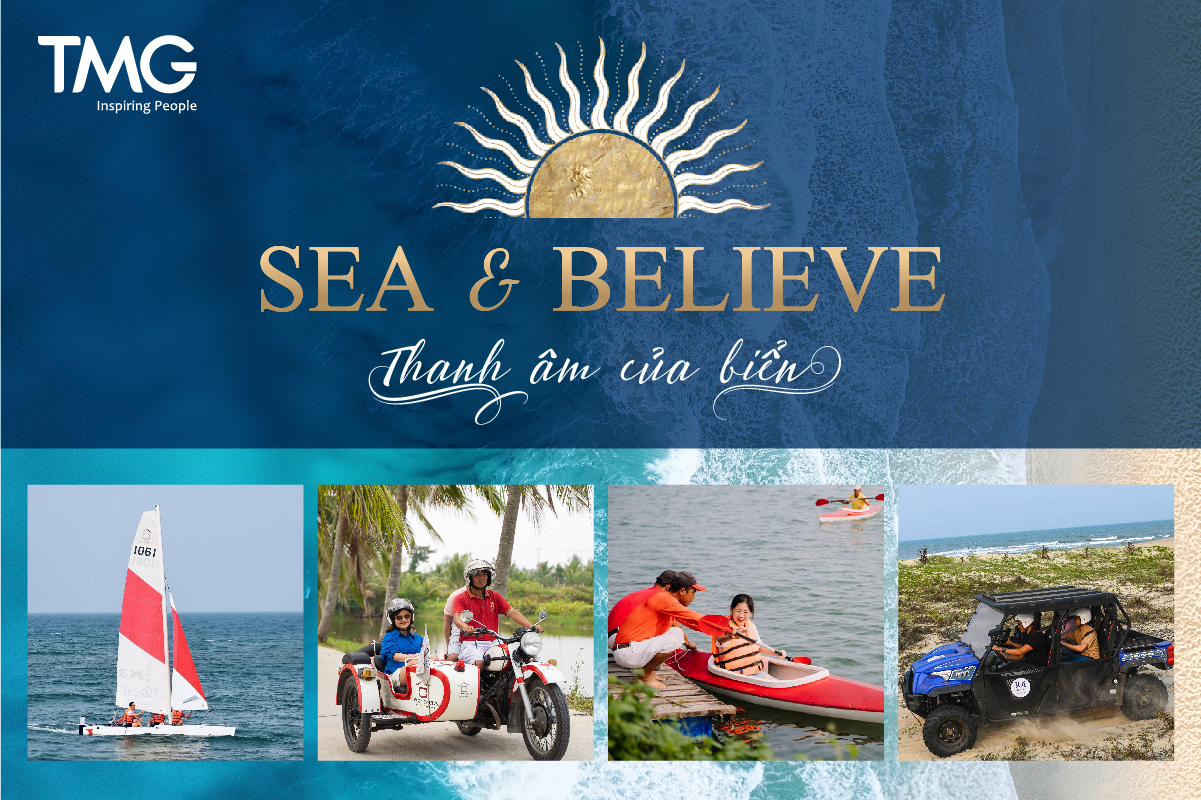 Founded in 1994, TMG has grown from a company with three employees to a business with more than 2,500 employees working worldwide. Thien Minh is proud to be Asia's leading company providing package travel services with the motto of customer-centricity. With four business pillars: Destination Management, Hospitality, Online, and Aviation, TMG is the perfect piece in journeys with diverse visitor experiences.