TMG – Thien Minh Group attracted attention at the Young Businesspeople Association's Summer Meeting 2022 with an array of seasonal tourism packages.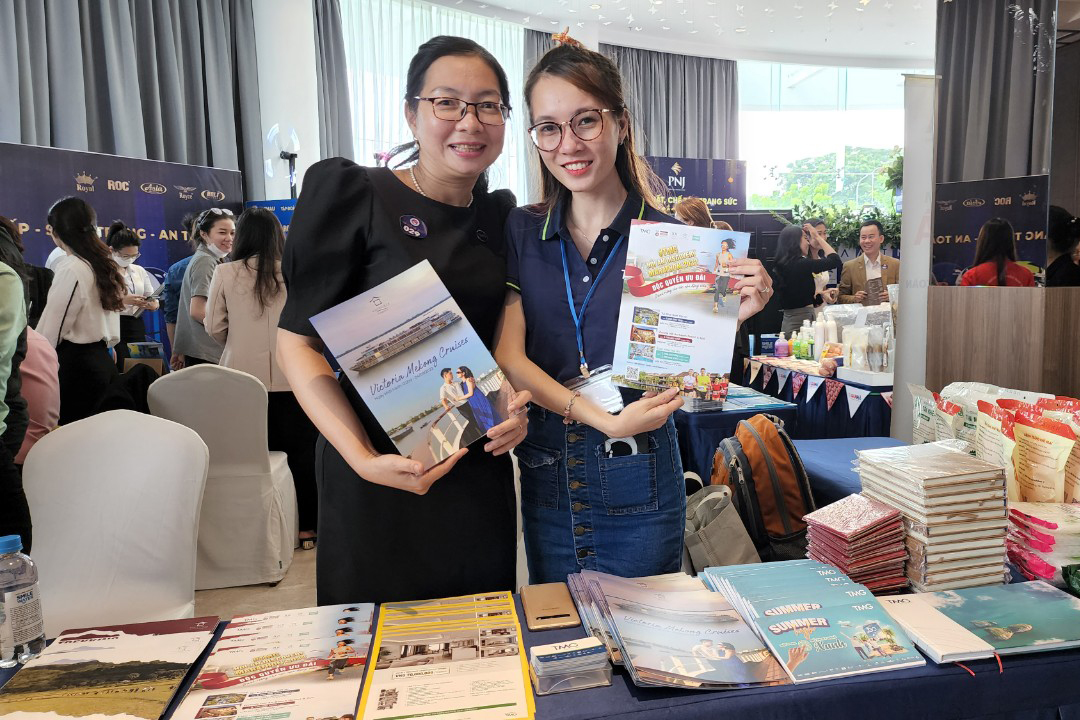 Thien Minh Group (TMG) joined 200 other companies and groups at the Young Businesspeople Association's Summer Meeting 2022 in Ho Chi Minh City on July 28th.
On behalf of Thien Minh Group, ÊMM Hotel Saigon General Manager Mr. Huynh Ngoc Thuong, and Business Development Manager Ms. Nguyen Thi Anh Ngoc introduced TMG's seasonal packages to the association of HCMC businesspeople.
"We operate Victoria Mekong Cruises in the Mekong Delta. It's a luxury experience exploring Vietnam's Southwestern culture. For travelers who love mountains, we also provide treks to the top of sacred Cam Mountain where we have Victoria Nui Sam Lodge and Victoria Chau Doc Hotel in An Giang Province. The two present Indochine-style architecture for our Victoria brand in the region," said Ms. Nguyen Thi Anh Ngoc.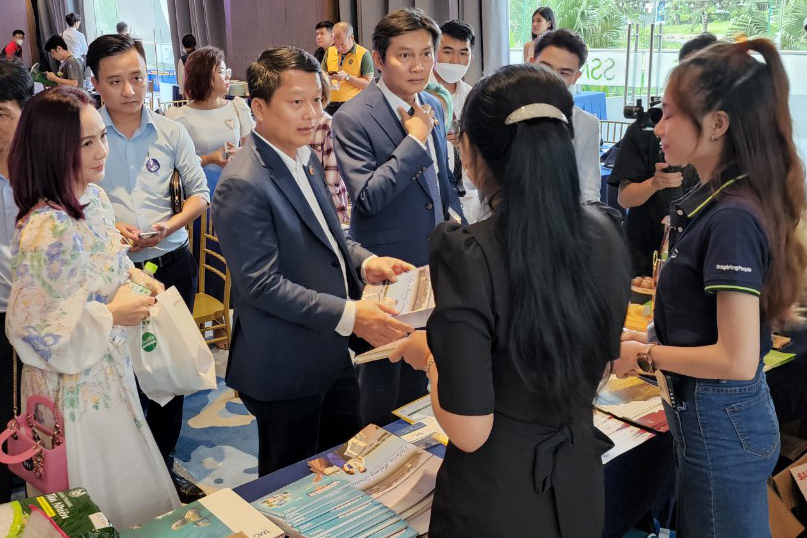 "As for the Visit Vietnam Year of 2022 hosted by Quang Nam Province, we're also promoting sport packages in Hoi An. As the title sponsor of the TMG Hoi An Discovery Marathon 2022, we now have early bird bookings available for guests at the 5-star TUI BLUE Nam Hoi An resort, Victoria Hoi An Beach Resort & Spa, and ÊMM Hotel Hoi An. Last but not least, tickets to return to your childhood at this September's Kite Competition are also available at TUI BLUE Nam Hoi An," she added.
According to Mr. Huynh Ngoc Thuong, TMG's been renovating its facilities for the last two-plus years and is ready to provide the best stays ever. "Such as those charming 117-sqm apartments with magnificent lake views in the Old Quarter of Hanoi. And the name is Flower Garden Hotel," he revealed.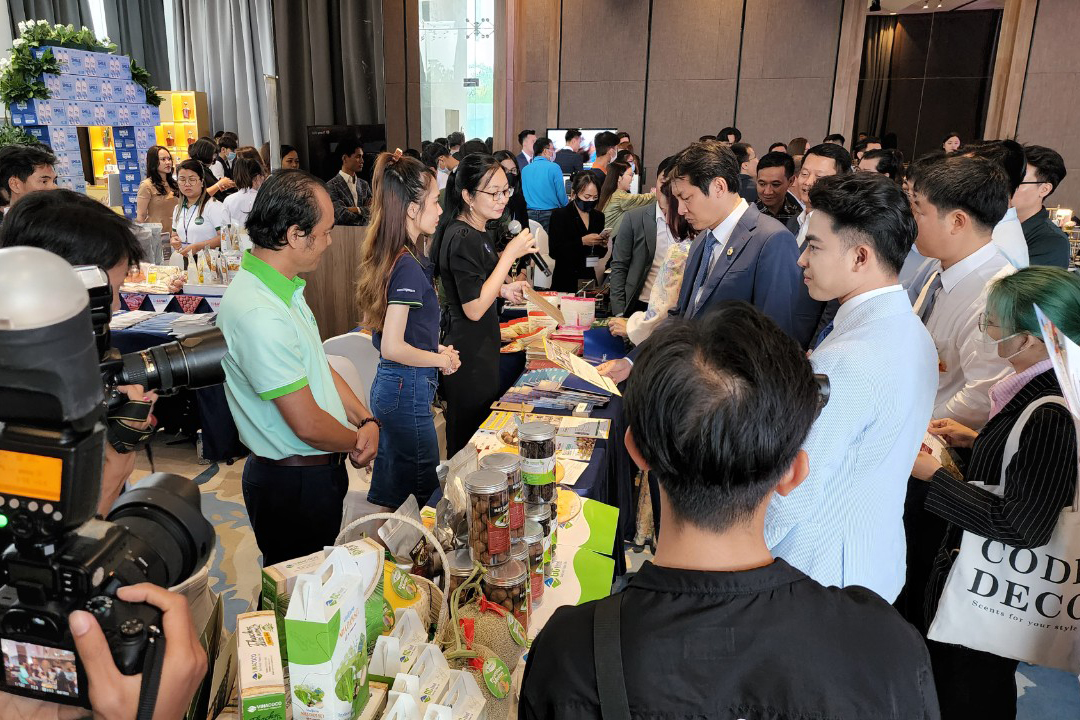 TMG awarded a VND 10,000,000 voucher for a 2D1N tour for two adults on Emeraude Classic Cruises at Halong Bay. Ten more vouchers for a one-night stay including breakfast at any property operated by Thien Minh Group Hospitality, a member of TMG, were also given to lucky attendees.