TMG – Thien Minh Group's exceptional tourism products and services continue to impress at the Sky Connection roadshow in Bangkok, Thailand.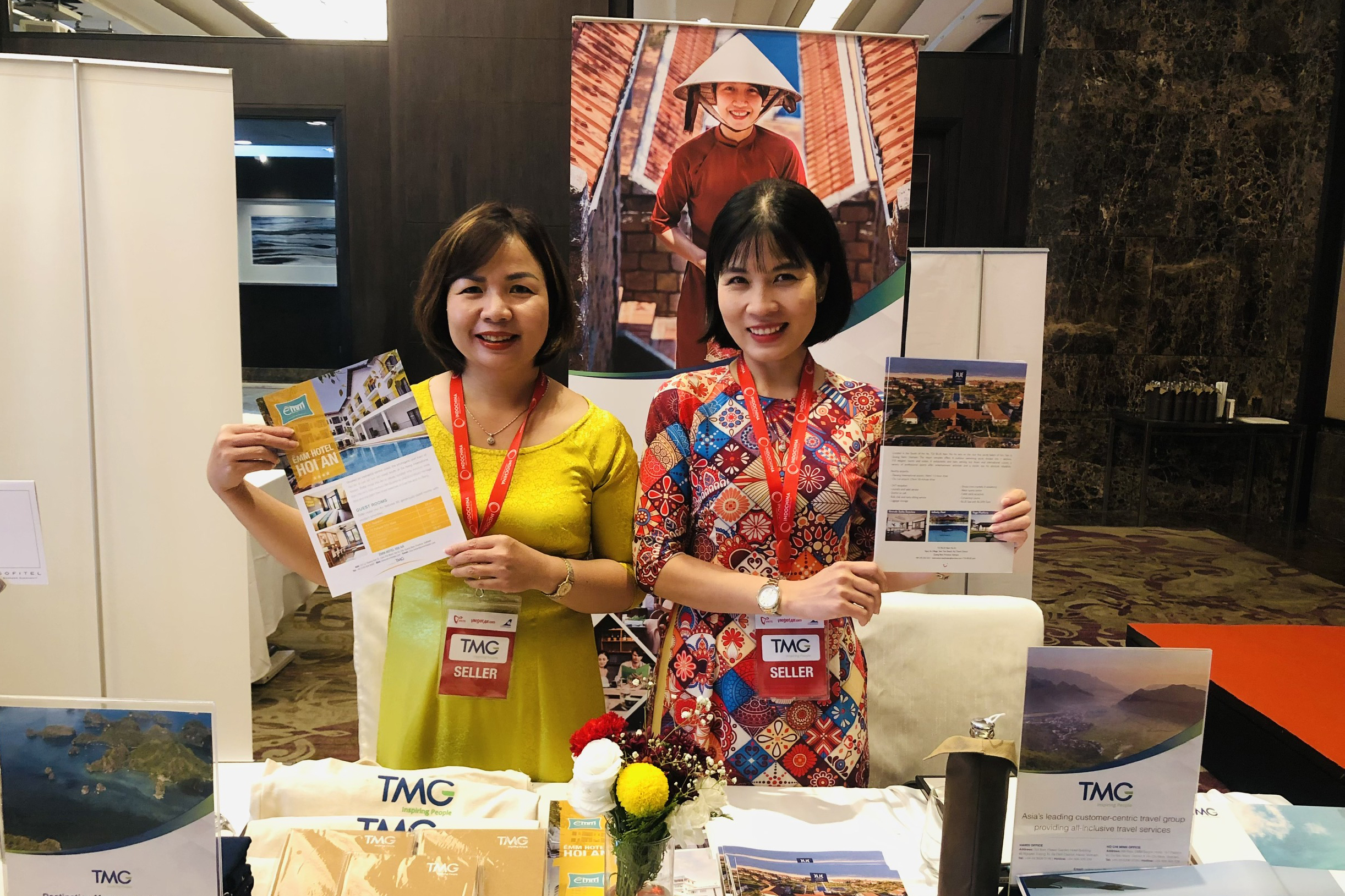 Thien Minh Group (TMG) attended the Sky Connection conference in Bangkok, Thailand, on July 27. Upwards of 120 travel agents and hoteliers in Thailand and Vietnam turned up at the event hosted by the Thailand Authority of Tourism, Indochina Unique, and Thai Vietjet Air.
At the trade show, TMG Director of Sales Ms. Nghia Thai, and General Manager at ÊMM Hotel Hoi An Ms. Kim Anh, were on hand to introduce TMG's most popular products and services, representing some of the best Vietnam tourism has to offer.
According to Ms. Nghia Thai, Thailand is a source market for TMG properties located in Central Vietnam. The event, therefore, was an excellent opportunity to reconnect with traditional partners and seek new clients.
"We've brought great news to the event. Our beloved Victoria Hoi An Beach Resort & Spa has recently been named the best value beachfront resort in Hoi An by Tripadvisor. At the same time, TUI BLUE Nam Hoi An just received its Five Star Recognition by the Vietnam National Administration of Tourism. We have so much to offer at TMG", said Ms. Nghia Thai proudly.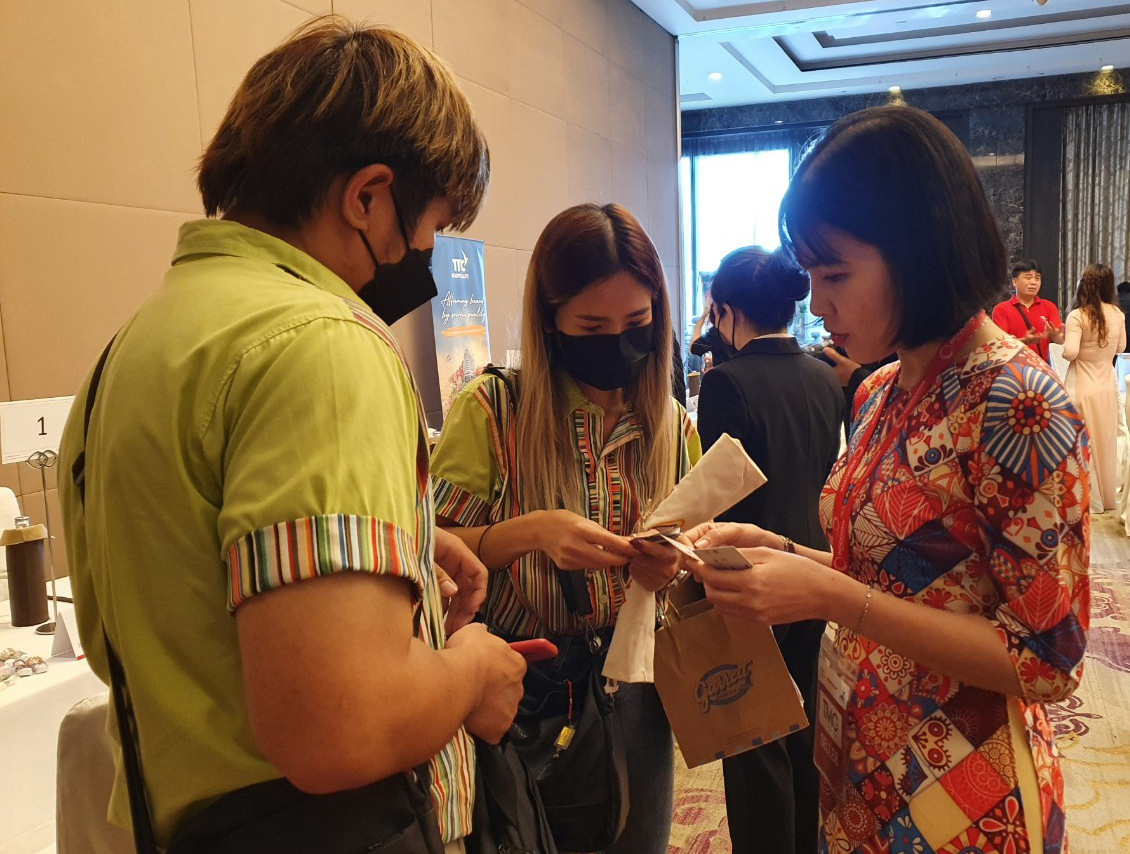 Among tourism products and services introduced at the event was the ÊMM brand. "ÊMM is the dynamic and youthful hotel chain operated by TMG. At this event, we're focusing on introducing ÊMM Hotel Hue and ÊMM Hotel Hoi An. Situated right in the center of the historic cities of Hue and Hoi An, ÊMM Hotel Hue and ÊMM Hotel Hoi An are good choices for business and leisure travelers who love green, tranquil spaces and yearn to explore the ancient cities. One place to stay yet so many advantages for good taste", stated Ms. Kim Anh.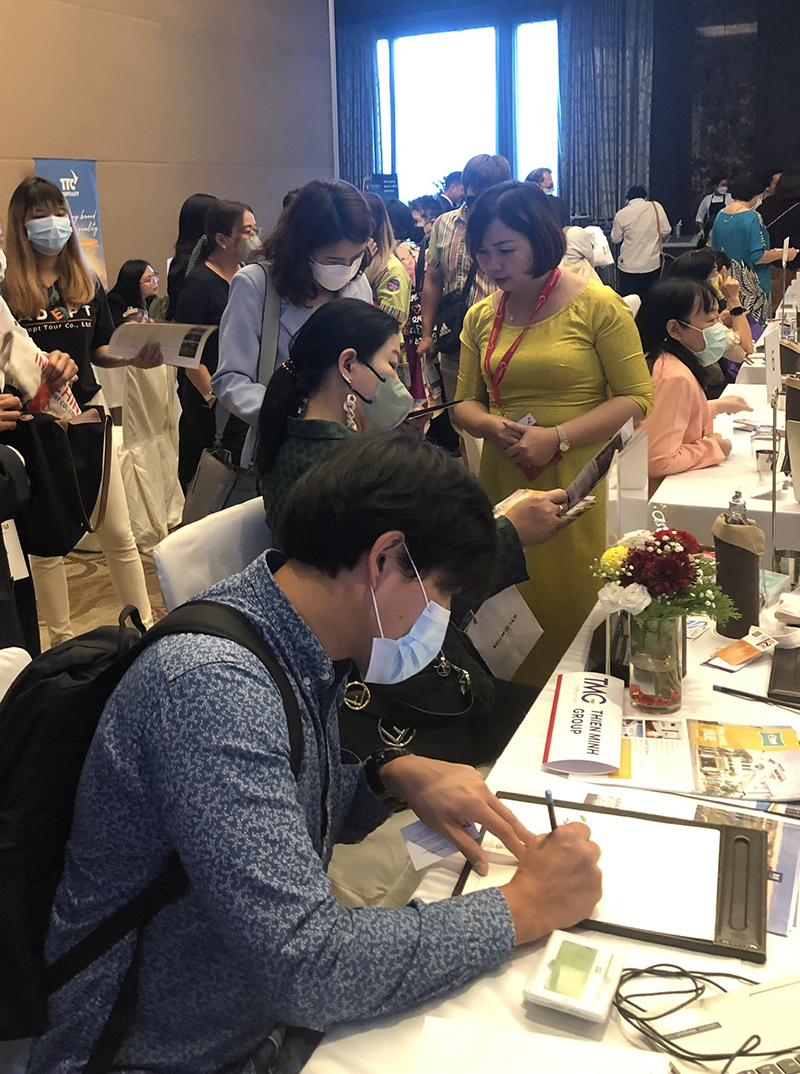 Through 28 years of establishment and development, Thien Minh Group is honored to be one of the leading corporations in providing tourism and hotel services in Southeast Asia, with well-known brands adored by many domestic and foreign tourists, such as the Indochine-style Victoria hotel and resort chain of, the dynamic and youthful ÊMM hotel chain, and the 5-star TUI BLUE Nam Hoi An Resort.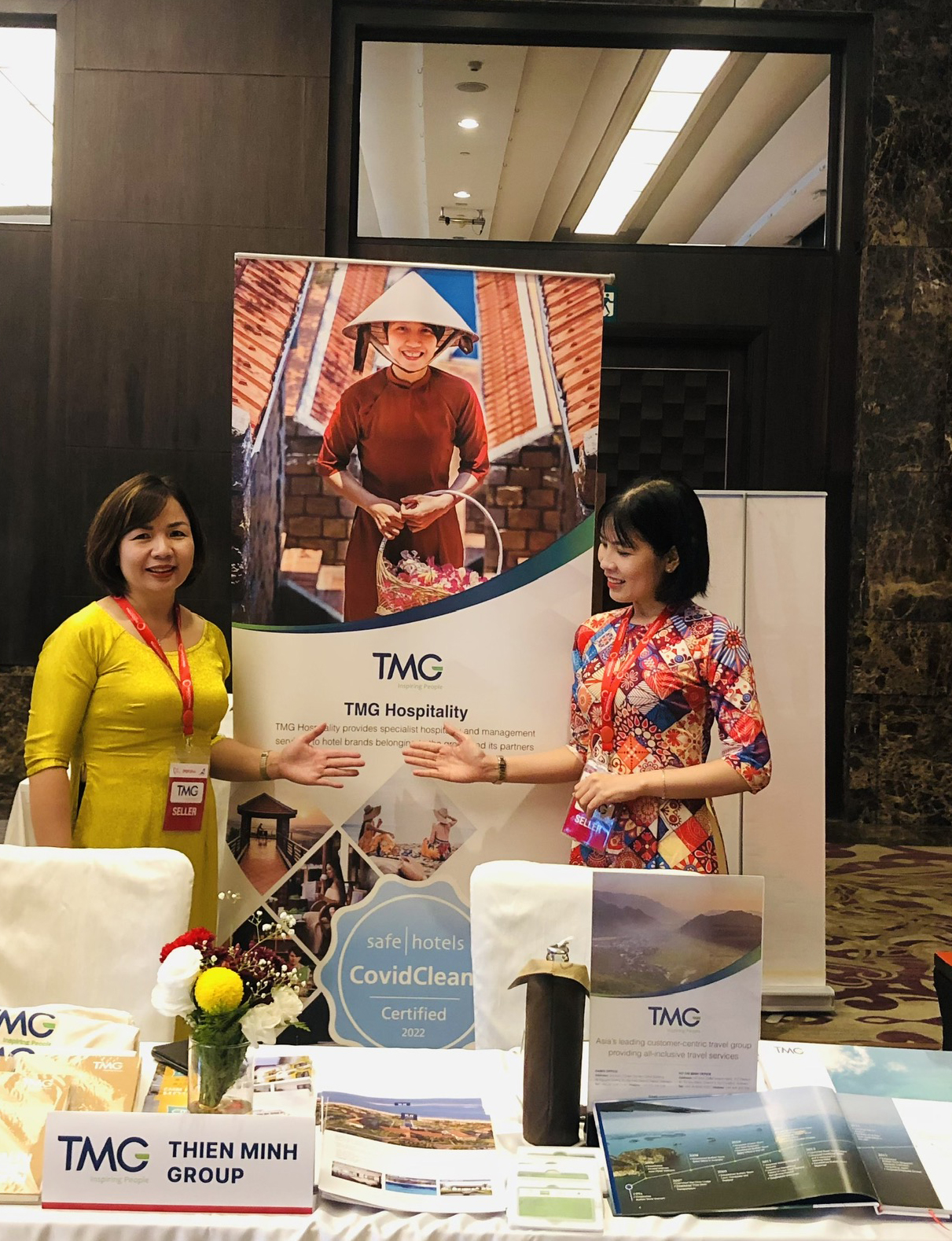 Earlier this year, in collaboration with Vietnam Airlines, TMG cohosted an overseas series of events promoting Vietnam tourism in the international market. London, Frankfurt, San Francisco, and Sydney were among the names of the nine destinations.