TMG – Thien Minh Group continues bringing Vietnam's unique tourism products and services to the Japanese market in 2023.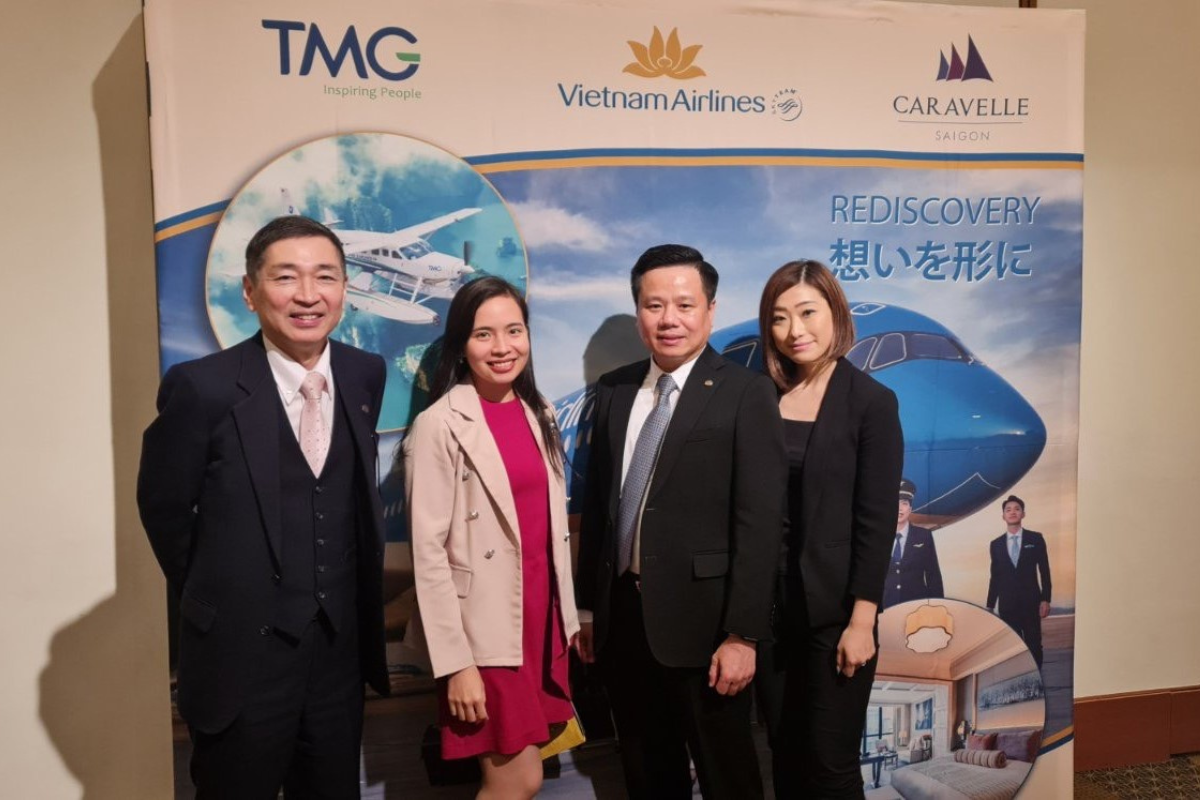 In the series of events promoting Vietnam tourism in the global market in 2023, Thien Minh Group (TMG) coordinated with Vietnam Airlines to organize the Trade – Tourism Promotion Conference between Vietnam and Japan in Tokyo and Osaka on March 24 and 27. 
For the second year of holding events to promote Vietnam tourism in Japan, with its massive tourism ecosystem and unique products in the most stunning destinations in Vietnam, TMG continued to show off the beauty of the nation's landscapes and cuisines. 
TMG's representative, Ms. Sayuri Hiroi, Business Development Manager of the Group, said that in an effort to develop new and distinctive customer products, TMG recently launched the first high-class glamping site named Luxury Glamping at Mai Chau Lodge in Mai Chau, Hoa Binh Province. Amidst the peaceful Mai Chau Valley, besides the gorgeous Mai Chau Lodge, Japanese tourists can immerse themselves in the green and tranquil space of Luxury Glamping. With eight well-decorated and elegant camps and heartfelt service, Luxury Glamping has become the top choice for tourists who adore reveling in nature yet are filled with amenities. Plus, it only takes 3 hours to drive from Hanoi to this Luxury Glamping.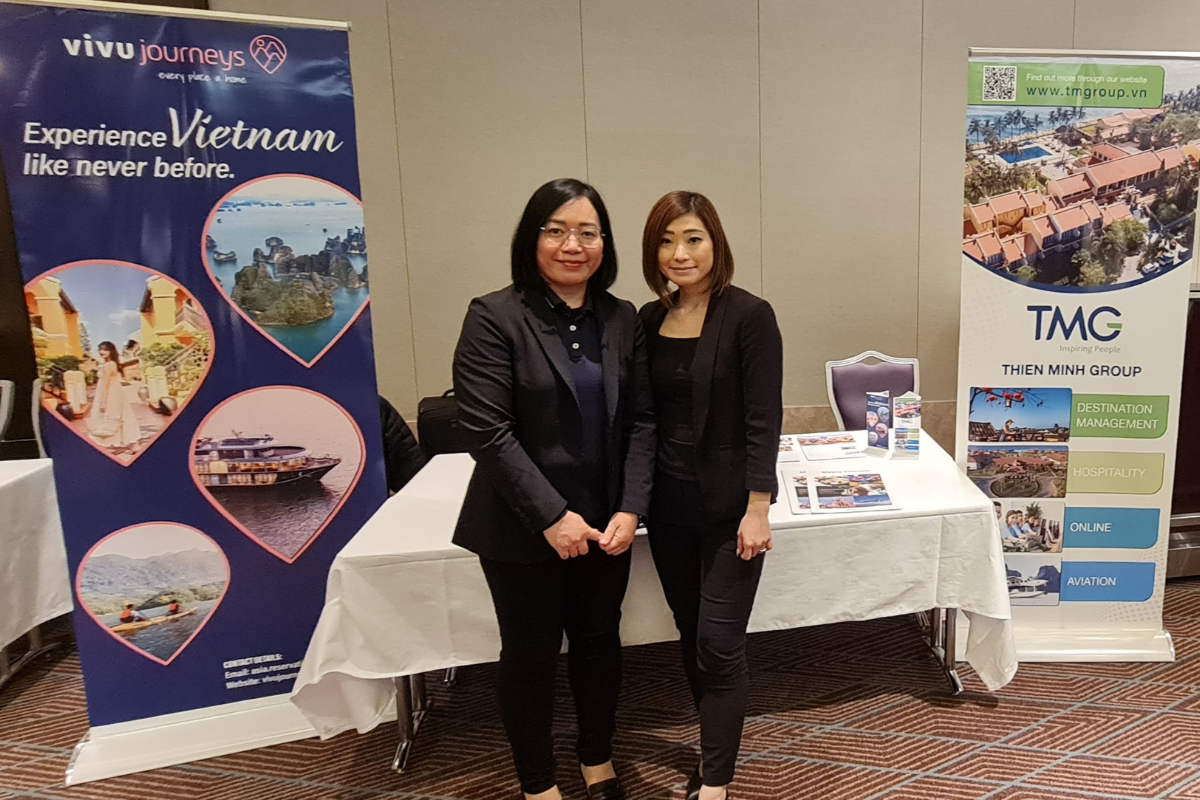 Located in the south of the heritage city of Hoi An, the 5-star beachfront resort TUI BLUE Nam Hoi An is an ideal choice for Japanese visitors. It possesses a luxurious yet romantic space on the shores of Tam Tien Beach – one of Vietnam's most pristine and beautiful beaches. With its prime location near famous local spots, the resort offers many fascinating activities, helping tourists cherish the local people's and culture's beauty. Especially the upcoming TUI BLUE Beach Run 2023, organized by TUI BLUE Nam Hoi An in April, will be an excellent opportunity for visitors to run through picturesque routes to enjoy the breathtaking beauty of Tam Tien Beach and the artistic Tam Thanh Mural Village.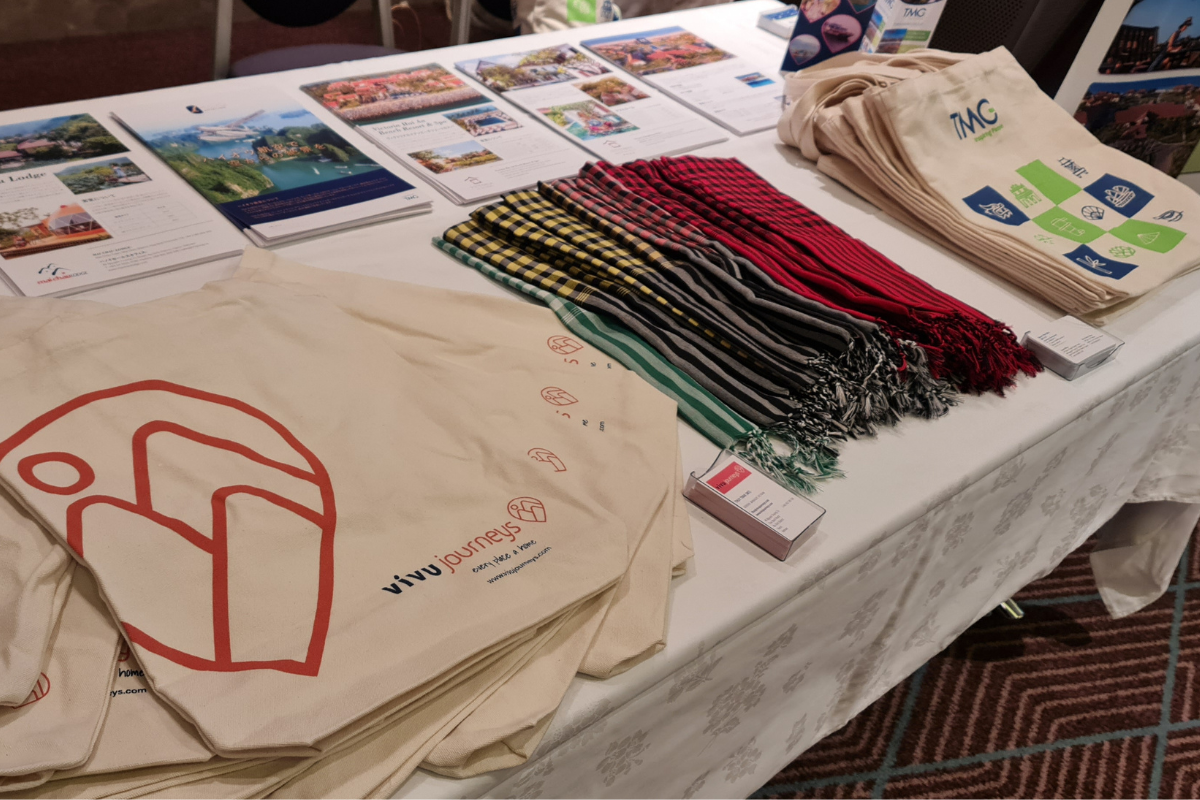 Towards the center of Hoi An, Victoria Hoi An Beach Resort & Spa stands out with its Indochine architectural style imbued with French, Japanese, and Vietnamese factors. Besides, the tranquil beach next to the resort and the central swimming pool will bring visitors fantastic activities on and off the coast at the place voted as the top beachfront resort in Hoi An City. 
'Vietnam is a safe country with beautiful landscapes and fantastic food. To attract more Japanese tourists, Vietnam needs to strengthen the promotion of information to them, which will help the nation's tourism develop rapidly if it works well. That's what we're doing,' Ms. Sayuri shared at the event.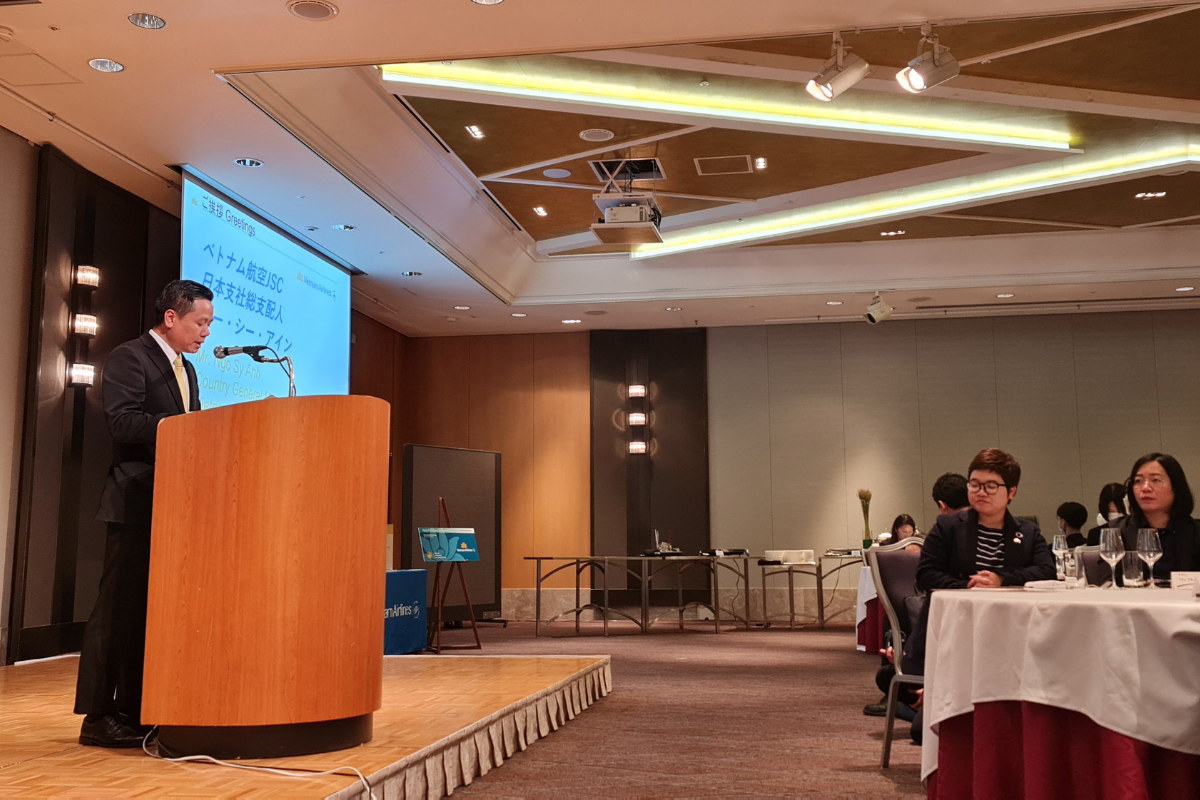 This year's tourism promotion event in Japan kept attracting the participation of many local travel companies. At the event, Mr. Ngo Sy Anh, General Manager of the Vietnam Airlines branch in Japan, affirmed the importance of the Japanese market to the company. Hence, Vietnam Airlines will continue coordinating with partners like TMG to promote Vietnam tourism in this market.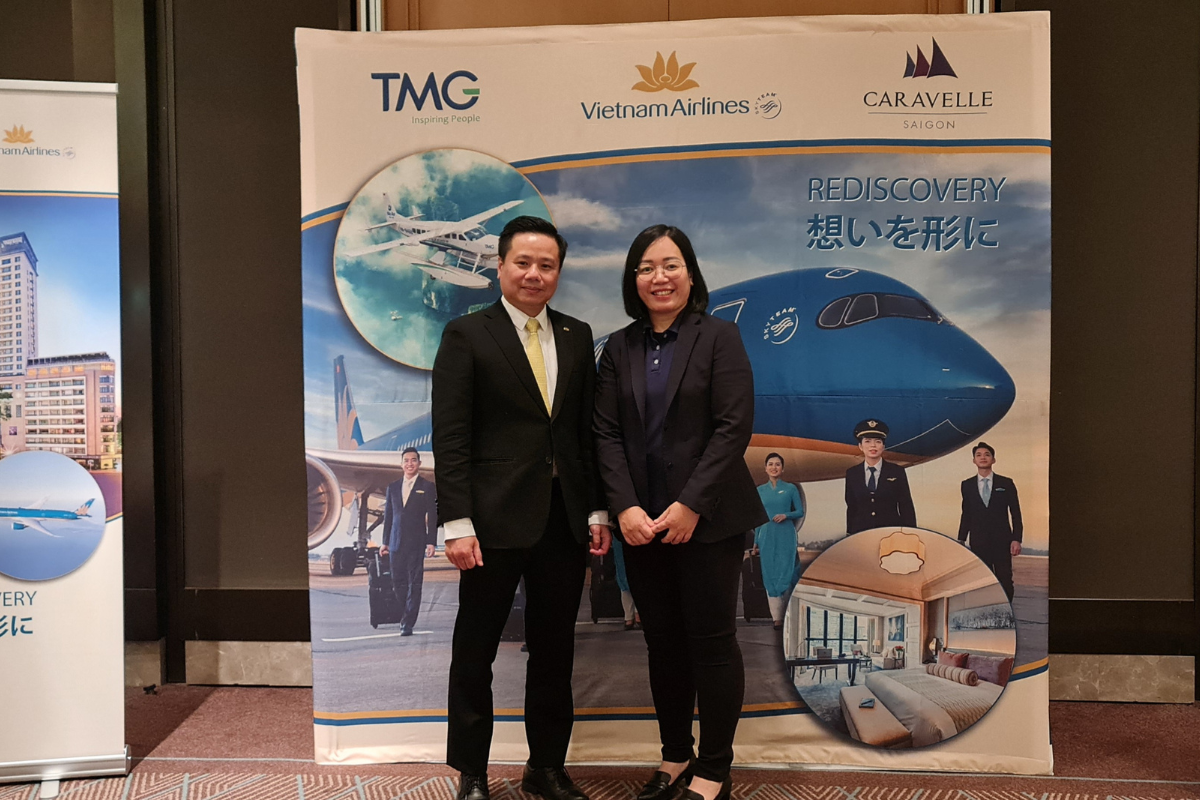 Earlier this month, TMG also cooperated with Vietnam Airlines and Sun World to hold two tourism seminars in Guangzhou and Shanghai. The events took place not long before Chinese tourist groups were allowed to travel to Vietnam by the Chinese government.
As one of the leading in the tourism industry in Vietnam and Asia, TMG has long been providing and continues to bring exceptional experiences with its tourism ecosystem. With more than 29 years of experience, TMG will accompany tourists during their excellent itineraries. 
If you're looking for excellent hotels, resorts, and cruises in Vietnam and Southeast Asia, please email [email protected]; 
If you're looking for mesmerizing Hai Au Aviation seaplane scenic flights over Halong Bay, please email [email protected];
If you're looking for an exceptionally experienced DMC in Vietnam, Southeast Asia, and even the UK and European countries, please email [email protected];

Or please leave your request and email address. We'll get back to you ASAP with the complete information.