TMG – Thien Minh Group will continue supporting Charity Fun Run as a Silver Sponsor of the meaningful event, which harmonizes with the group's core cultural values.
On November 1, Ms. Pham Van Trang, Corporate Comms Manager, represented Thien Minh Group (TMG) to be at the Press Conference held by BritCham to announce the Charity Fun Run 2022.
For this year's event, which will take place on November 13 in Ecopark, Hanoi, TMG will be a Silver sponsor. 'The Charity Fun Run event for us can connect all members of TMG and also shows and spreads the core cultural value of the business we are pursuing: Health – Kindness – Growth,' said Ms. Van Trang at the conference.
According to Ms. Van Trang, TMG felt honored and fortunate to be able to sponsor this event again in 2022. 'It is essential for us to stay healthy or keep the group financially fit. Therefore, this event we participate in is not only to help employees have an additional helpful playground, a place to connect internally. It also allows workers have meaningful activities. With this event, you will contribute to the Charity Fun Run when you run,' she said.
The annual Charity Britcham Fun Run has been initiated since 2000. Since then, it has raised over 12 billion VND for charities across the width and breadth of Vietnam. By joining the Fun Run event, runners and walkers will contribute to the charity for Vietnamese faced with difficulties.
TMG people often participate in the Charity Fun Run at each end (Hanoi – Ho Chi Minh City). There used to be more than 100 employees at events like this. Not only did TMGers participate, but they also accompanied their families, including husbands, wives, and children. The little ones were interested in participating in this race because the distance is moderate, only 5km, and children and parents could run together.
In addition, with such a running distance, it is effortless for all female or male pals to participate. 'And when you run like that, you will have time to interact with each other outside of working time,' shared Ms. Van Trang.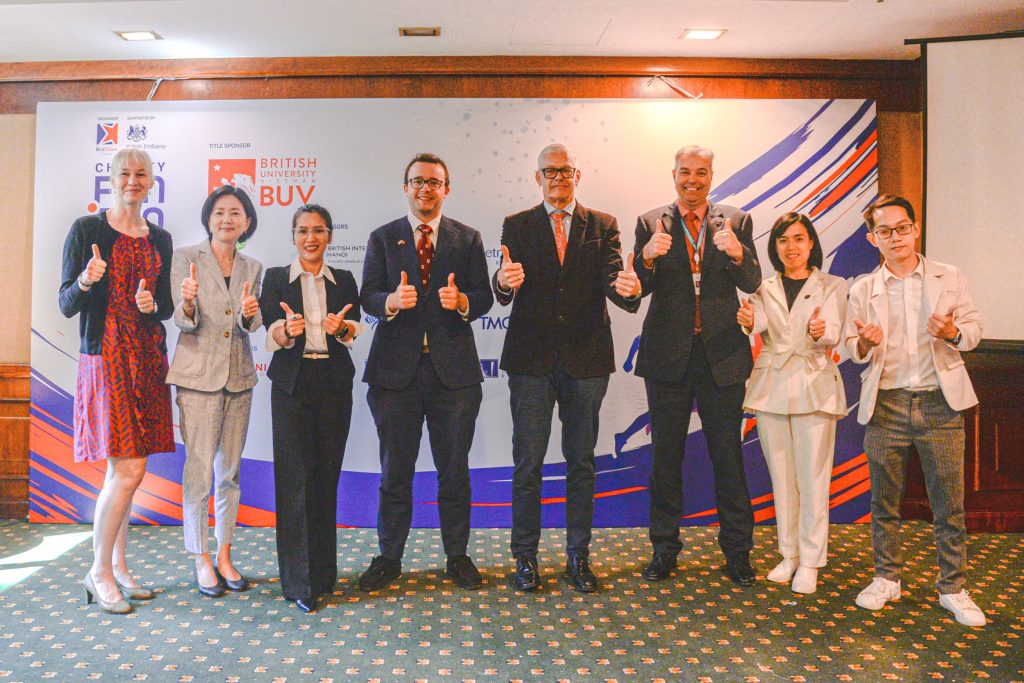 Charity Fun Run is not the only race in which Thien Minh Group participates. The group sponsored the Hoi An Discover Marathon last September as the Title Sponsor. Staying strong and always aiming for sports activities to be healthier is one of the group's goals. It also reflects the core and cultural values ​​of Thien Minh Group.
TMG is one of Southeast Asia's leading travel groups providing tourism services and hotels. With over 28 years of inspiring people, TMG prides to be a close companion that brings the most exceptional experiences to tourists in their itineraries.