TMG – From the fantastic BLUE Beach Track bending on the coastal terrain of TUI BLUE Nam Hoi An to the timeless sidecars of Victoria Hoi An, Thien Minh Group's top two beach resorts are committed to bringing journalists a memorable pre-summer vacation.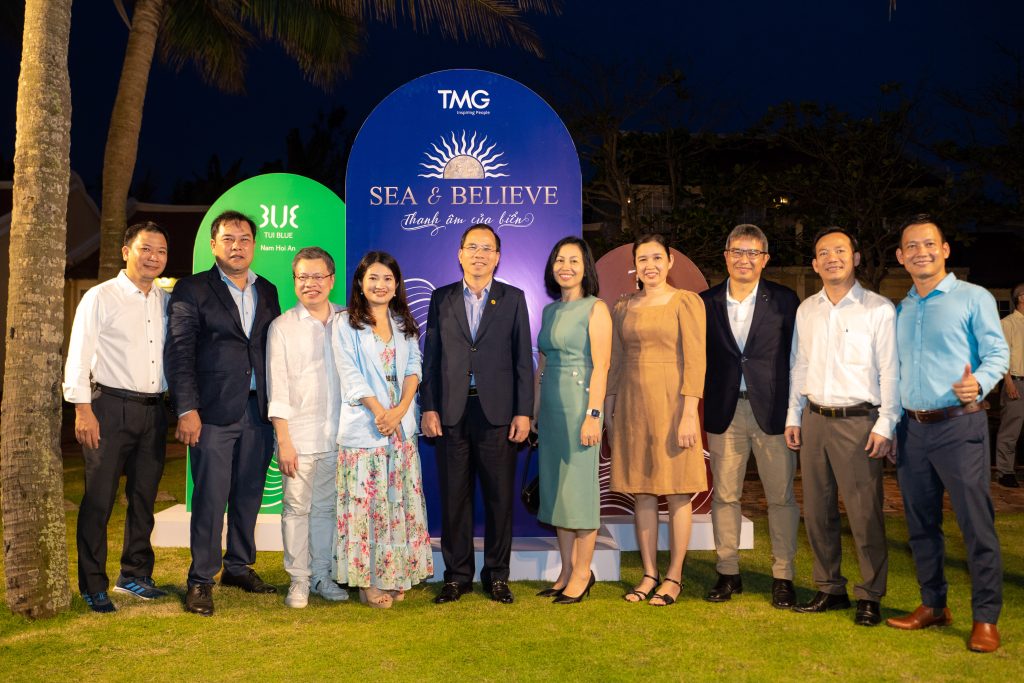 To kick off the 2023 summer, from April 12-15, in Quang Nam, Thien Minh Group (TMG) held a media event called 'Sea & Believe – Sound of the Sea' with the Vietnamese and international press delegation. The 4D-3N program included various water activities at TMG's two leading beach resorts in Quang Nam, TUI BLUE Nam Hoi An and Victoria Hoi An. 
With a unique itinerary and experience, "Sea & Believe – Sound of the Sea" brought participants who are reporters and editors from significant press units in Vietnam and Korea stories of Vietnam tourism, marine conservation, and summer programs. The Director of Quang Nam Department of Culture, Sports and Tourism, Nguyen Thanh Hong, honorable speaker Le Quoc Vinh – chairman of LeGroup, and TMG CEO Tran Trong Kien, all attended the Gala event to share their stories. 
The first stop of the press delegation was TUI BLUE Nam Hoi An, TMG 5-star beach resort in Ngoc An village, Tam Tien commune, Nui Thanh district. Boasting one of Vietnam's most pristine and beautiful white sand coasts, TUI BLUE Nam Hoi An dedicated to the press delegation countless special programs such as a BBQ dinner, live music, and coastal campfires.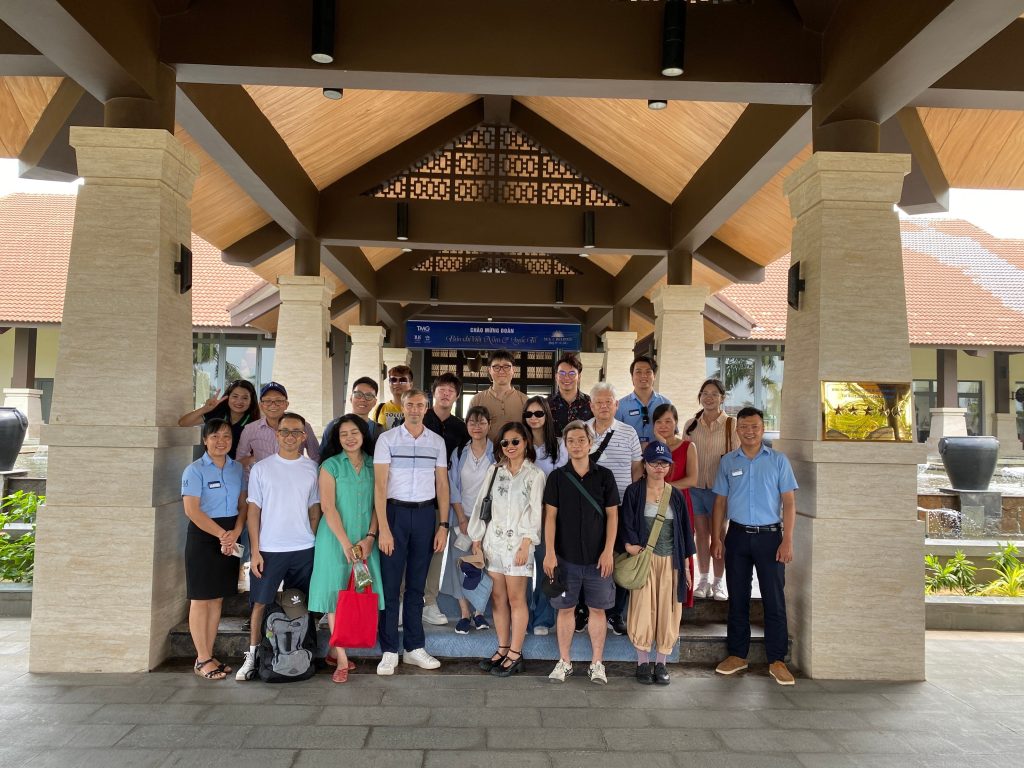 In addition to the eye-catching activities of watching the sunset on the Sunset Bar or visiting the organic garden, the most exciting treat that TUI BLUE Nam Hoi An offered journalists was the coastal off-road racing on the BLUE Beach Track inside the resort campus. On the 1km off-road road on the sandy terrain next to Tam Tien beach, reporters just experienced a special and unique type of adventure service only at TUI BLUE Nam Hoi An and Vietnam. With an expansive view and exciting terrain racing experiences, TUI BLUE Nam Hoi An off-road racing service will create a hot trend for not only adventurous tourists but also visitors looking for a perfect resort option in Quang Nam this summer. 
With the development orientation of a beach resort providing visitors with the most perfect and holistic experience, TUI BLUE Nam Hoi An is fully equipped with a system of facilities to serve physical training and sports activities at many levels, such as four outdoor swimming pools, gyms, saunas, massage, yoga area, tennis court, football… The resort also regularly organizes exciting sports activities, such as the Muay Thai festival, for a more active summer. 
Not only strong in coastal physical activities such as windsurfing, and kayaking, TUI BLUE Nam Hoi An also provides many tours to explore local culture for visitors, such as a morning fish market tour, Tam Thanh fresco village tour… 
After TUI BLUE Nam Hoi An, the press delegation moved to Victoria Hoi An beach resort and spa. Located 5km from Hoi An Old Quarter, Victoria Hoi An beach resort and spa welcomed the Vietnamese and Korean press delegation with the image of an Indochine-style architecture resort. If the off-road racing service on the BLUE Beach Track of TUI BLUE Nam Hoi An offered journalists with adventurous excitement, the experience of watching Hoi An Old Quarter and the peaceful village scenery by Cua Dai beach by the Victoria Hoi An sidecars was the nostalgic taste in the tourist city. In such a hustle and bustle space, Victoria Hoi An successfully preserves the old beauties and values and introduces them to visitors.
Victoria Hoi An turns to Cua Dai Beach to its east, overlooking Chàm Islands. The resort is next to the De Vong River to the west. With such a prime location, Victoria Hoi An had the opportunity to introduce to reporters a rare experience that no other resort can. It's where guests can go kayaking in the river and drive a catamaran at sea. In addition, when staying at Victoria Hoi An, visitors can play tennis and football with the resort general manager or go to the library to play chess or read books.  
At the Gala Dinner on April 14, CEO and Chairman of TMG, Mr. Tran Trong Kien, shared that TMG aims to become a "Net Zero" company by 2026 in the journey of serving international customers and satisfying the domestic tourist market.
"The key point in everything we do is try to make today better than yesterday in sustainable development, without compromising the environment and the future, and at the same time supporting the local economy," Mr. Kien expressed.
Founded in 1994, TMG has grown from a company with three employees to a business with more than 2,500 employees working worldwide. Thien Minh is proud to be Asia's leading company providing package travel services with the motto of customer-centricity. With four business pillars: Destination Management, Hospitality, Online, and Aviation, TMG is the perfect piece in journeys with diverse visitor experiences.