TMG – Australian tourists' love for Victoria Hoi An is rekindled after 8 years. It's not like in the movies. It's better because it's real.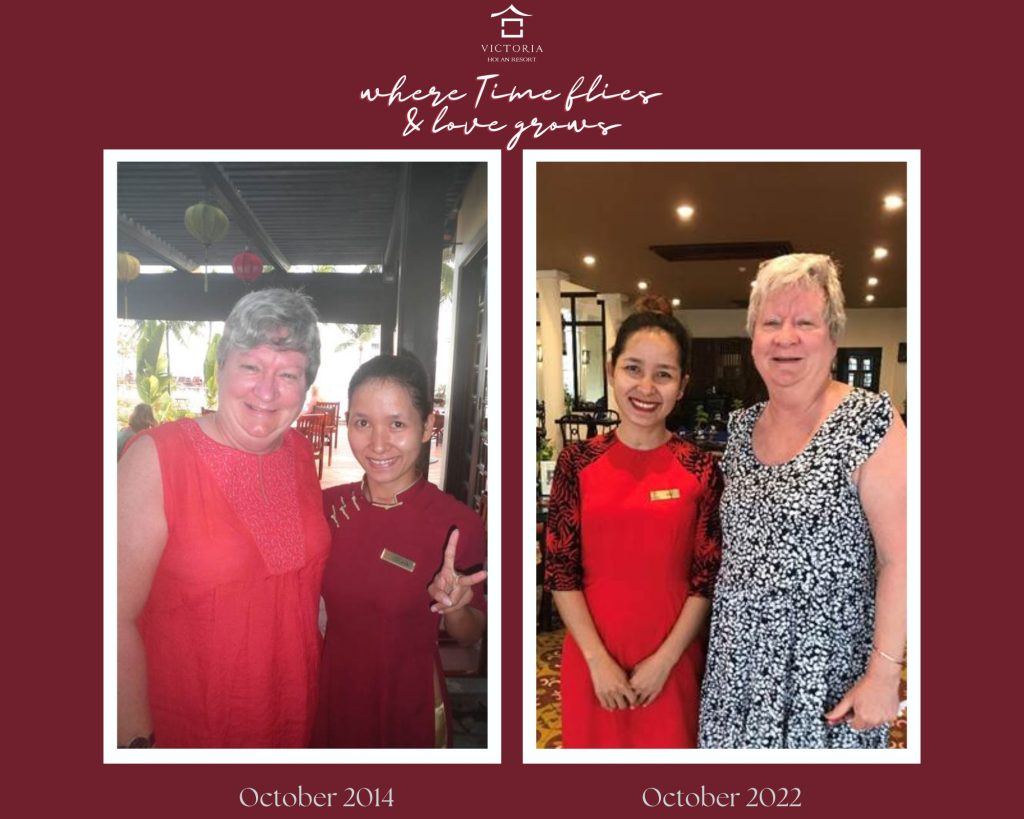 Coming home after a holiday in Vietnam, two Australian couples sent a gratitude letter to Victoria Hoi An Beach Resort & Spa's General Manager to express their emotions for such a wonderful trip here. Not the first time have they visited Vietnam and the resort, but this is their best experience ever.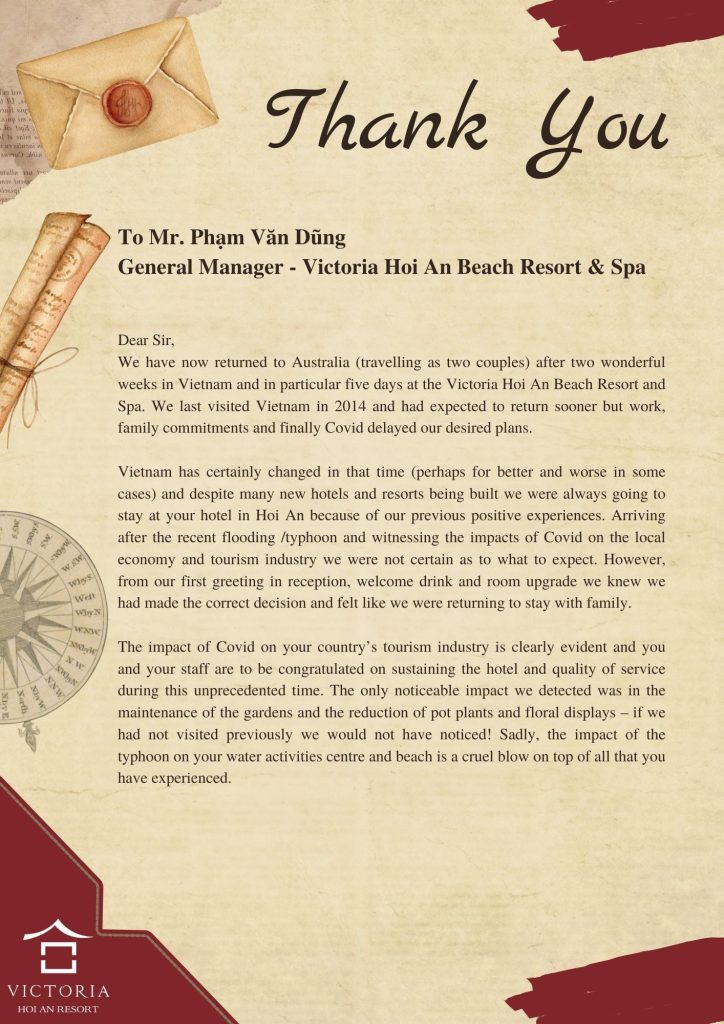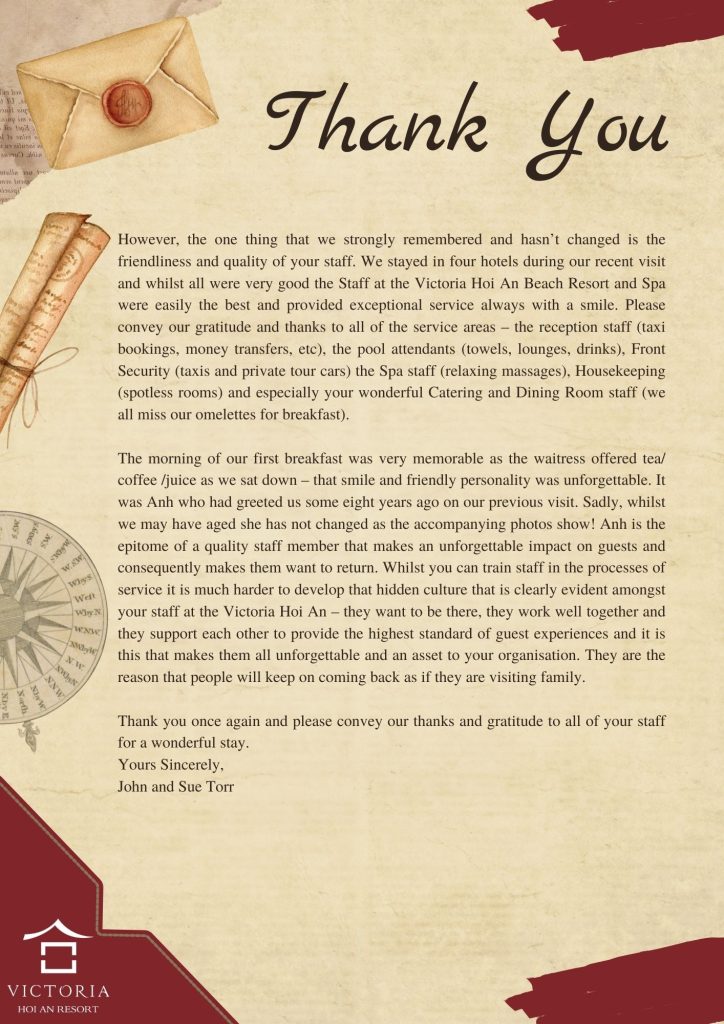 Let's look back at the beloved Victoria Hoi An Beach Resort & Spa to see how these Australian tourists, just like many others, have long fallen in love with it.