TMG – In the summer days of April, Victoria Hoi An Beach Resort & Spa is bustling with the waves of laughter of the Netflix crew "A Tourist's Guide to Love". All are excited to bring images of beautiful Vietnam to the world.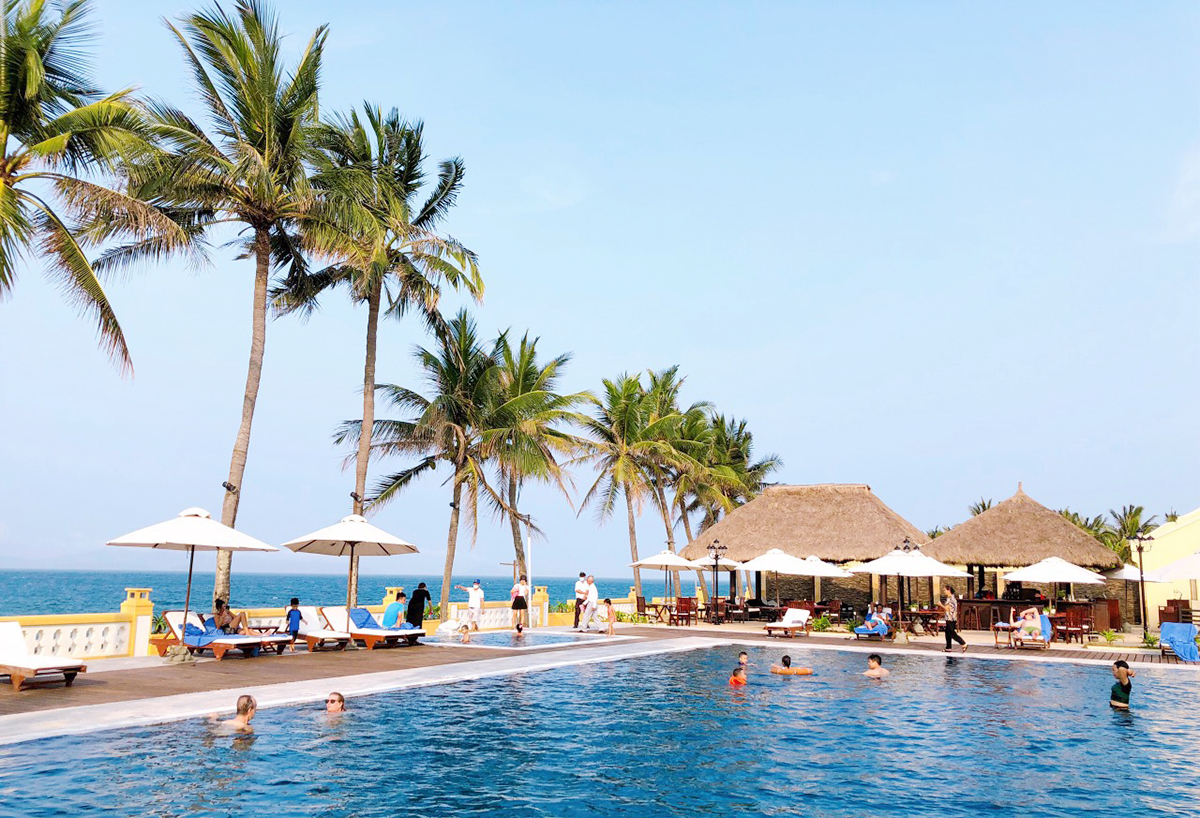 The joy of Victoria Hoi An Beach Resort & Spa
After a long time of not welcoming big groups of international tourists because of the Vietnamese border closure policy to control the Covid-19 pandemic, Victoria Hoi An Beach Resort & Spa welcome the appearance of the Netflix film crew with a lot of joy. Because for the first time in like forever it seems, the Indochine-style resort can fully accelerate its speed again to serve valued guests.
Working at Victoria Hoi An Beach Resort & Spa, Nguyen Thi Phuong Trinh, the receptionist and cashier, has been waiting for the end of the pandemic for more than two years. Like many colleagues in the tourism industry, her life was greatly affected by the absence of domestic and foreign tourists, which had been full often before the outbreak. With a decrease in income, Trinh seeks financial support by selling goods online in her free time to wait for Hoi An tourism in particular and Vietnam tourism in general, to recover.
Therefore, with the appearance of the international film crew in Hoi An, Trinh could not hide the brightest smile on her sweaty face. "My first thought was I was quite surprised and cheerful at the same time because a film crew of quite a size and scale with many VIP guests had trusted and chosen to stay at Victoria. But no matter which guest or group they are, I and everyone here are contented and will do our best to take care of guests," Trinh shared after a busy shift to support the delegation of more than 50 people.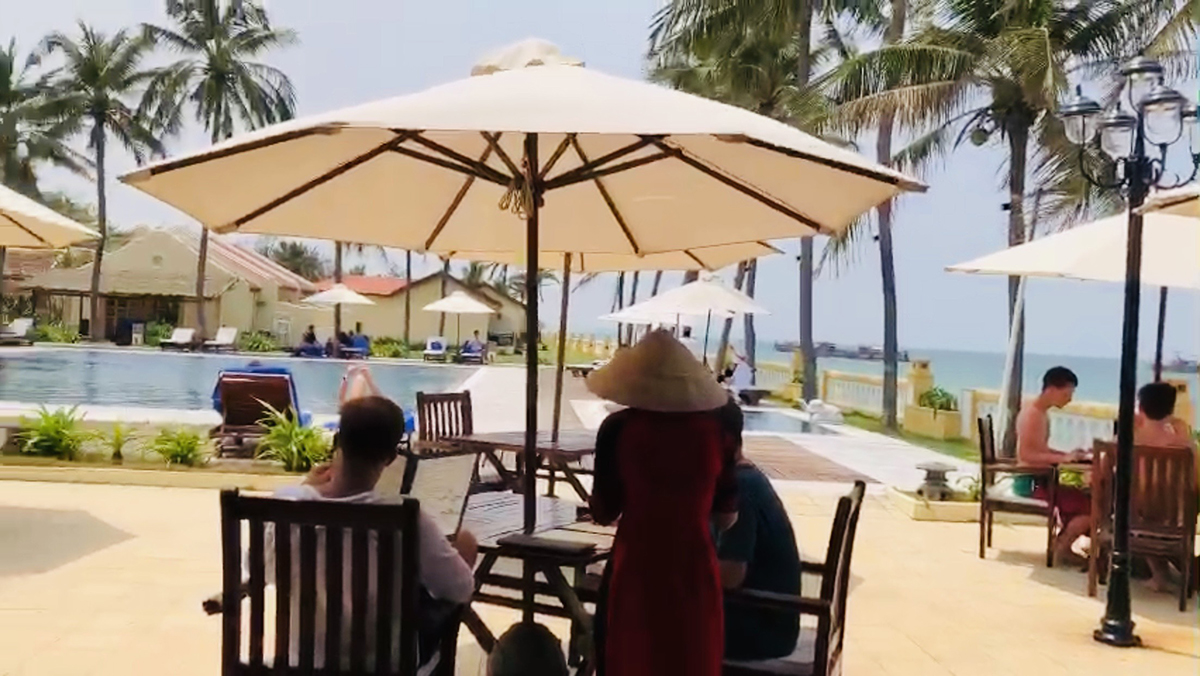 Trinh's not the only one feeling that way. Rather, happiness and excitement are the general moods of Victoria Hoi An Beach Resort & Spa these days. "That the delegation has a relatively large number of visitors to Victoria Hoi An proves that the entry to Vietnam is easy. There are not as many procedures as before. The hotel is also satisfied and excited, especially when the group chose Victoria Hoi An to stay for 12 nights. Not only does the appearance of the film crew create jobs for my colleagues at Victoria Hoi An, but also brings about an exciting atmosphere throughout the hotel, and is a very positive signal for tourism as well," shared Mr. Pham Van Dung, GM of Victoria Hoi An Beach Resort & Spa.
A movie at the international level
As the first international work filmed in Vietnam since the global pandemic, thanks to the great support of the Ministry of Culture, Sports and Tourism of Vietnam, "A Tourist's Guide to Love" brings together the participation of producer and star Rachael Leigh Cook, Vietnamese-American actor Scott Ly, famous domestic star Truc Tran and Meritorious Artist Le Thien.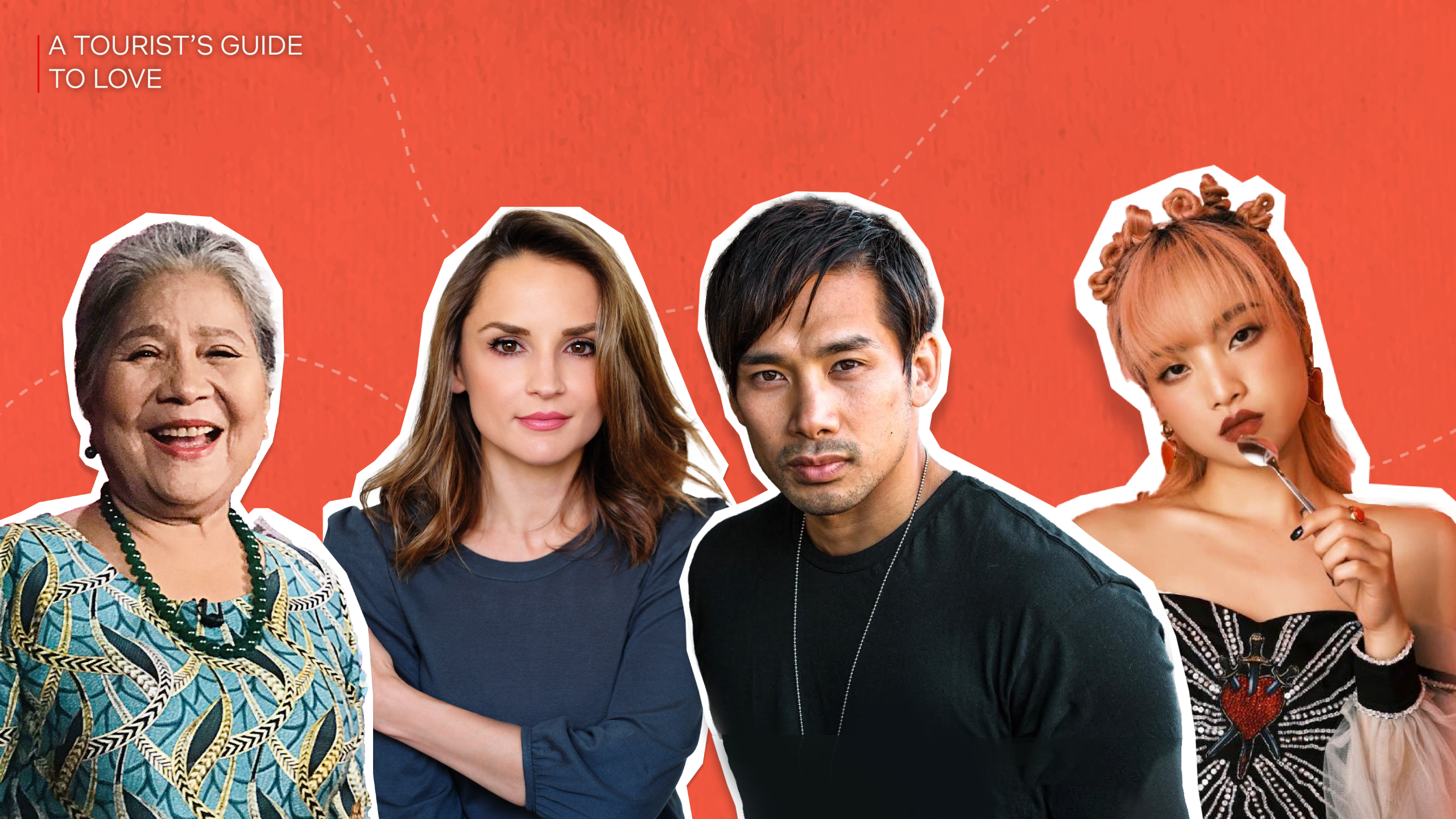 The film tells the story of a traveler who, after going through an unexpected breakup, decides to participate in a project to discover and learn about Vietnam's tourism industry. During that trip, she found both romance and adventure with a Vietnamese tour guide. Love leads them on a journey of discovery that doesn't follow predetermined paths.
Focusing on Vietnam's rich culture and breathtaking landscapes, the film will shoot at 5 prominent landmarks of Vietnam to bring the beauty of local scenic spots to international audiences. It can be the vibrant pace of life of Ho Chi Minh City, the natural landscape of Da Nang, the nostalgic atmosphere of Hoi An, the majestic mountains of Ha Giang, and the unique beauty of Hanoi, where the past intersects with the present.
Vietnamese-American screenwriter Eirene Donohue penned the screenplay inspired by her own travels to discover her roots. Filming of "A Tourist's Guide to Love" began in April with the participation of more than 200 members and local suppliers, including those in manufacturing, domestic tourism, and retail.
In the words of producer and star Rachael Leigh Cook, with the guidance of director Steven Tsuchida, and with the dedication to producing the movie "A Tourist's Guide to Love," the film crew wishes to "send Vietnam a captivating love letter with all its glory, heart and humor." And that very journey begins with Victoria Hoi An Beach Resort & Spa this summer.