TMG – Tranquility, relaxation, romance, and life—that is how the late talented American chef Anthony Bourdain felt about Halong Bay as he recalled his time aboard the Emeraude Classic.
Anthony Bourdain, one of the world's top celebrity chefs and culinary explorers, once had a memorable cruise in Halong Bay aboard the Emeraude Classic. His experience on CNN's "Parts Unknown" left an unforgettable impression of Vietnam's natural beauty and unique cuisine on the show's international audience.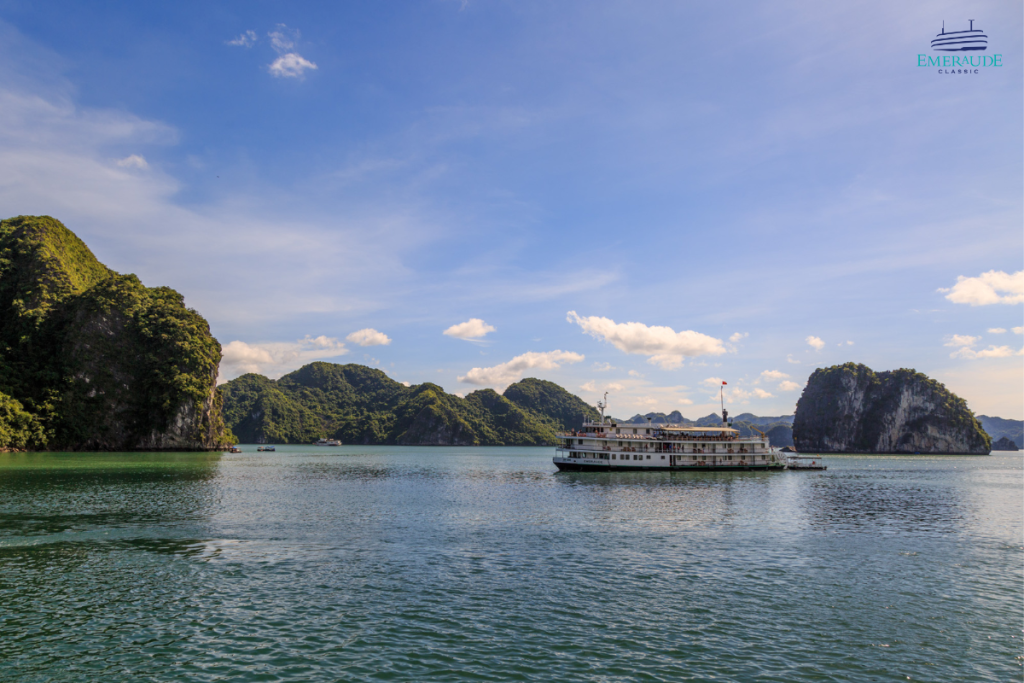 In season 8 of CNN's "Parts Unknown", Bourdain chose the Emeraude to visit and film at the UNESCO World Natural Heritage Site.
The Emeraude Classic, a member of Thien Minh Group (TMG), is modeled after the steamship Emeraude that once sailed in Indochina. Today's ship comes complete with a range of modern amenities to cater to the needs of its guests. On board the ship that the late American celebrity chef described as large and impressive, Bourdain joined friends and crew for an enjoyable cruise through Halong Bay.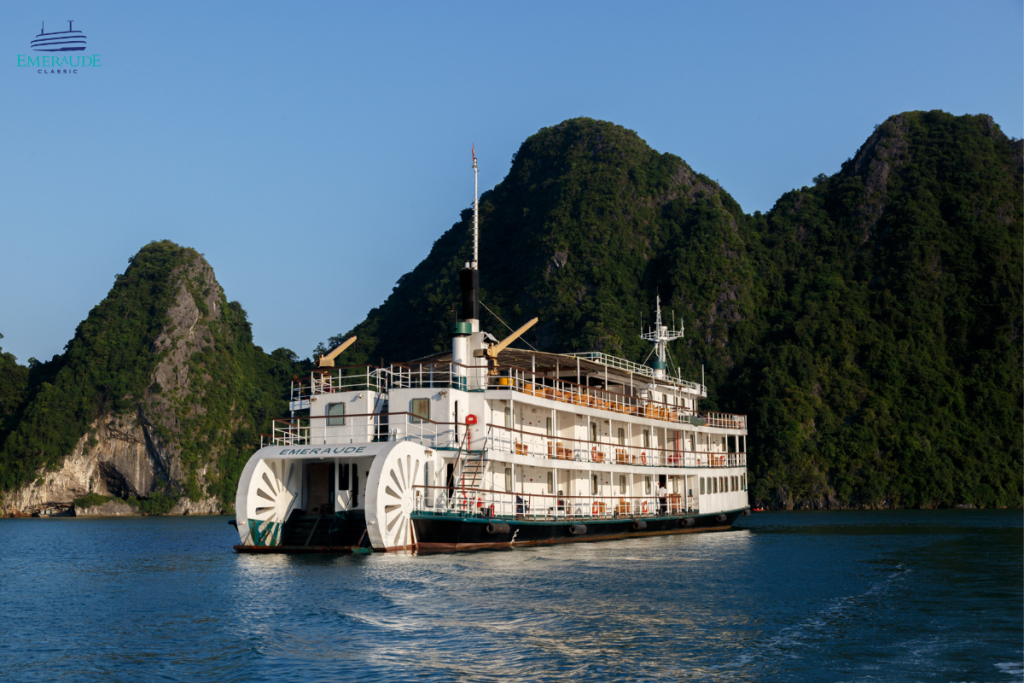 According to Mr. Bourdain, the Emeraude Classic is the perfect combination of modern comfort and charms of the past, the ideal vessel for his "overly romantic" way of looking at things. A few cocktails on the sundeck, stretched out sunbathing, or simply watching the sunset was how Mr. Bourdain chose to appreciate the beauty of Halong Bay.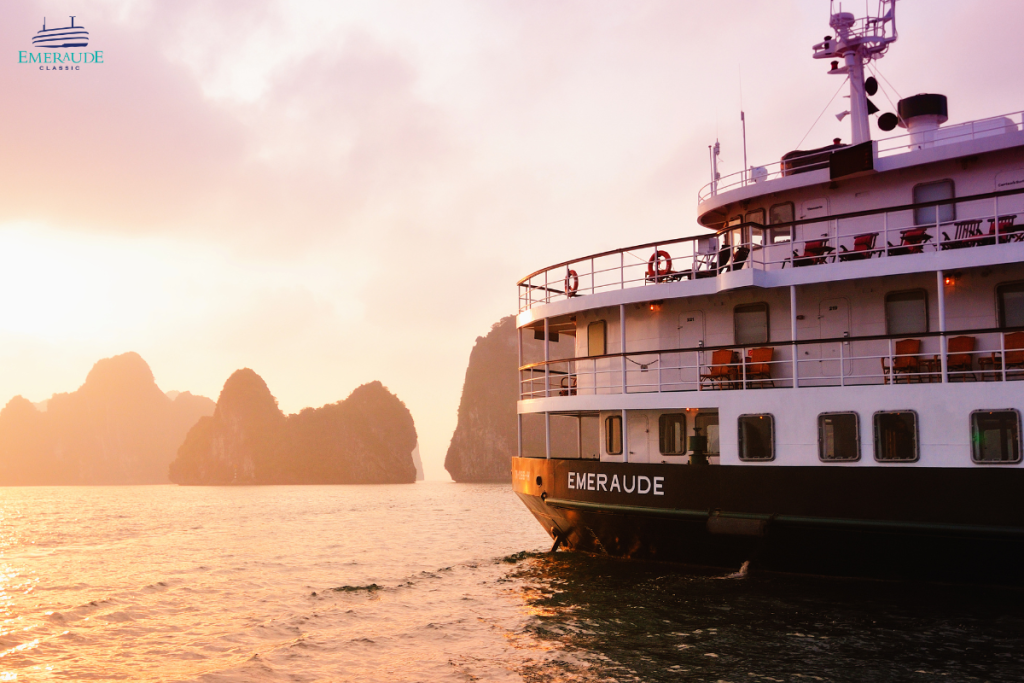 Aboard the Emeraude, Mr. Bourdain enjoyed chatting with a Vietnamese family he had met 15 years prior. The boy who posed for a picture with Mr. Bourdain was now a young man, old enough to join his father and Mr. Bourdain for his first-ever gin and tonic.
Time marches ever forward. Bourdain said he noticed that Halong Bay had changed since his previous visit. During CNN's 2016 season, Bourdain said that more than 8 million tourists visit Halong Bay each year, home to 1,969 islands, large and small. According to Bourdain's friend, 6 represents fortune and 9 symbolizes longevity, another reason why Halong Bay is so special.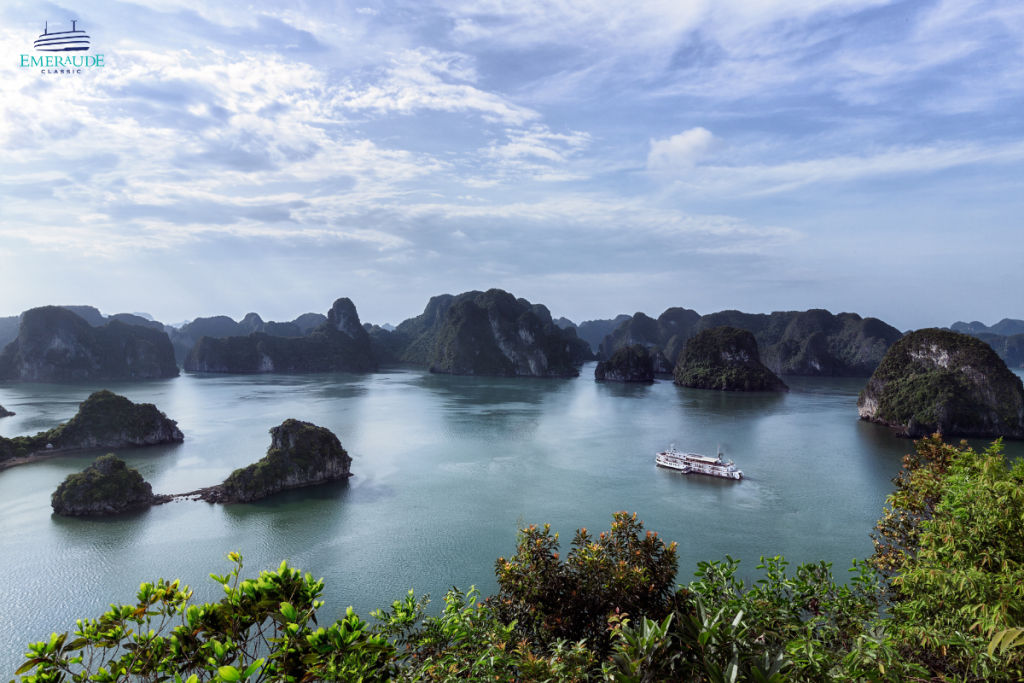 As night fell, Mr. Bourdain and his companions sat down to a delicious dinner of grilled squid from Halong Bay. At the dinner table, friends from both nationalities talked about the lives of squid fishermen who often worked through the night and slept during the day.
With his expressive manner and compelling storytelling, the world's beloved chef and culinary explorer Anthony Bourdain, was able to showcase to viewers a vibrant and tranquil Halong Bay while sailing aboard the Emeraude Classic. Because of that, international audiences came away deeply impressed with the natural beauty and unique cuisine of Vietnam.
The Emeraude Classic is forever proud to have joined Mr. Bourdain on his journey to beautiful Halong Bay, Vietnam.
Established in 1994, TMG has grown from a company with just three employees to an enterprise with more than 2,500 employees worldwide. Thien Minh is now Asia's leading package travel provider, founded on the mission of always putting our clients front and center. With four areas of operation – Destination Management, Hospitality, Online, and Aviation – TMG is the ideal host for distinctive journeys featuring truly memorable travel experiences.