TMG – Constantly self-experience to improve service quality for visitors to Vietnam. That's how Vivu Journeys further promotes the tour operator brand under the umbrella of Thien Minh Group – one of Asia's leading travel, hospitality, and aviation groups.
Recently, Vivu Journeys' staff, a member of Thien Minh Group (TMG), had a hands-on experience with their own Hanoi Night Life street food tour, aiming to keep improving and bringing the best experience to international and domestic customers.
Hanoi has long been famous for its thirty-six streets and more than a thousand years of building culture. As a result, the number of yummy dishes is also highly diverse. According to Mr. Nguyen Duc Huan, tour guide of Vivu Journeys, the value of a dish, however, is not only in the flavor and taste of that dish. 
"The first thing that makes a good street food experience for guests is introducing them to the Vietnamese culinary culture," said Mr. Huan.
"Depending on the dishes that guests are served, the tour guide must introduce to them how to cook and eat in what context, for example, where this dish comes from, to let the guests understand and create something more interesting," Mr. Huan added.
With many years of experience leading tours in Hanoi, Mr. Huan said that international tourists have a lot of positive feedback about Vietnamese cuisine. He often hears from guests that Vietnamese food is "very delicious and delicate."
"In the English dictionaries, the names Pho, Bun cha, or Banh mi have been included in the proper category, which proves that Vietnamese cuisine is very well-known and flavorful," Mr. Huan proudly shared while taking Vivu Journeys' staff on the trip. 
Vivu Journeys' Hanoi Night Life street food tour is not only well-known for international tourists but also has an undeniable attraction for those living in the capital.
"Actually, I wanted to try a food tour in Hanoi to discover its special and unique food. Street food is also one of my passions, so a street food trip from Vivu Journeys that includes Hanoi's unique dishes is really fantastic," shared Mr. Minh Tran, Business Development Team Leader at Vivu Journeys. 
According to him, street food in Vietnam or many countries around the world is the art of culinary culture, so the interest of tourists in the world's street food has never cooled down. Therefore, directly participating in the tour will help the Vivu Journeys team understand the taste of each dish at restaurants, which will help the Vivu Journeys team give exact options for street food tours depending on each tourist's preference.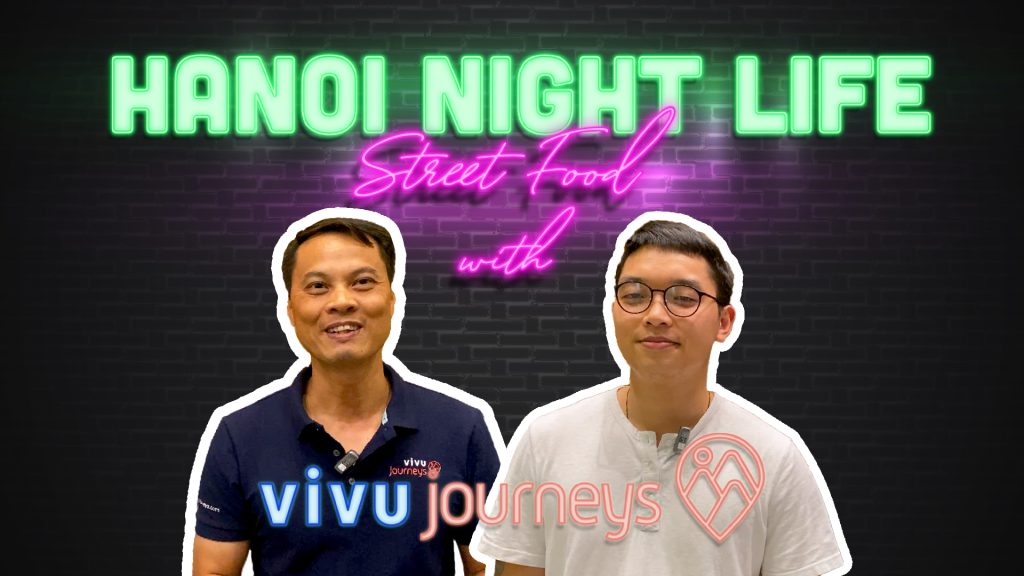 Particularly for Mr. Minh Tran, Vivu Journeys' Hanoi Night Life street food tour also got him other intangible values. "Because eating and drinking possess the bonding power that connects people, experiencing it with friends is my favorite part of the trip," emphasized Mr. Minh Tran.
As a member of Thien Minh Group, one of Asia's leading tourism, travel, and aviation groups, Vivu Journeys always strives to bring the best experience to customers based on their own life experiences.