TMG – With a new, expanded e-visa policy in place, it's never been easier for international tourists to enjoy an unforgettable holiday in the beautiful country of Vietnam.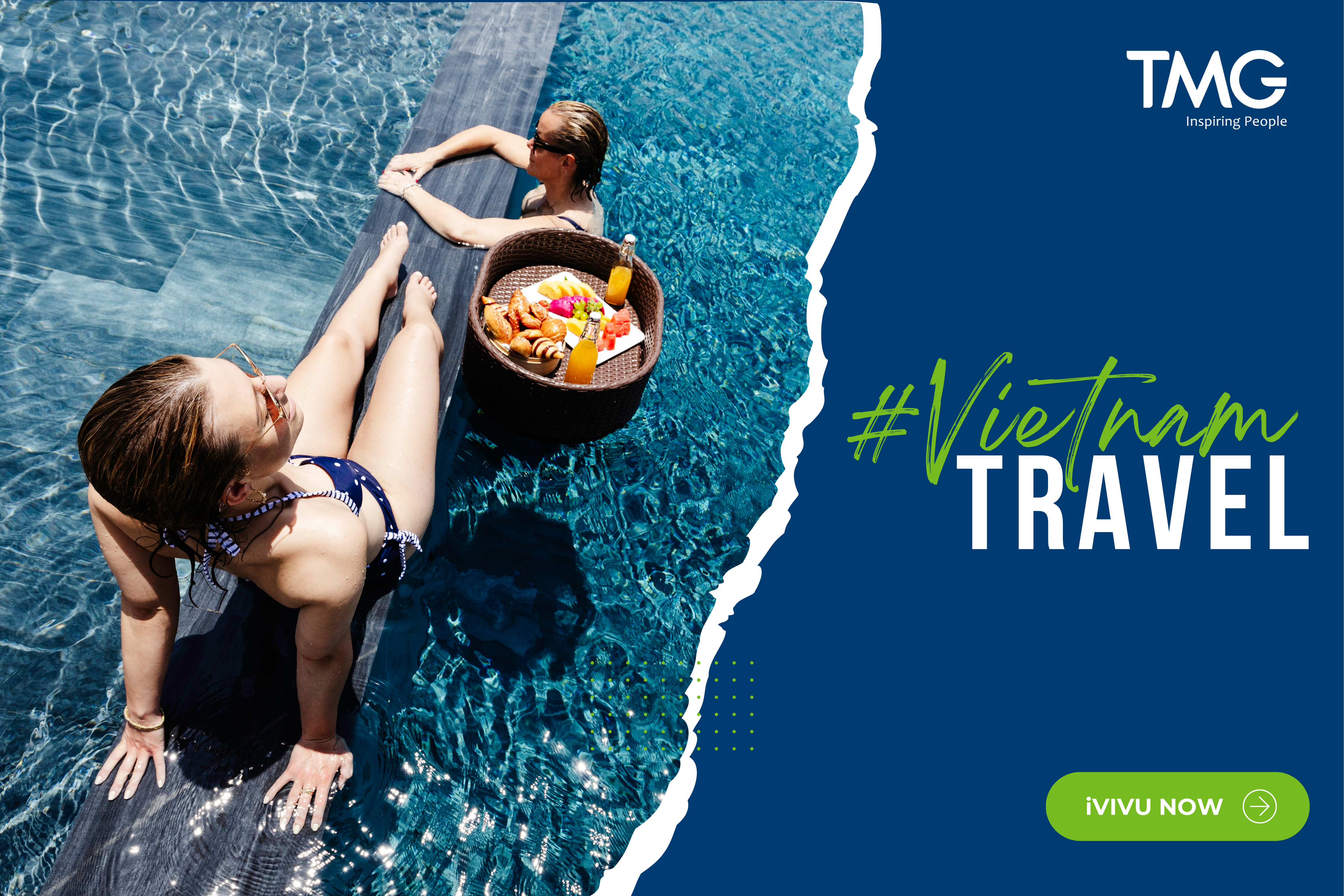 The Vietnamese government recently decided to issue electronic visas to citizens of all countries and territories for entry into Vietnam, starting August 15. The Government of Vietnam also increased the temporary stay period from 15 to 45 days for citizens of 13 visa-exempt countries, regardless of passport type and entry purpose. 
This new policy will help develop Vietnam's amazing tourism potential, allowing international visitors more time to explore all the wonderful natural landscapes and the rich Asian culture distinct to each of Vietnam's regions.  
From north to south, here are some outstanding tourism products and services for a spectacular journey of discovery through Vietnam, brought to you by Thien Minh Group (TMG), Asia's leading travel package provider:  
1. Mai Chau Lodge:
Mai Chau Lodge is a hotel that offers luxury camping experiences in the town of Mai Chau. Visitors can enjoy the pleasant climate of this picturesque valley in Vietnam's northwest, situated next to a clear, green lake and surrounded by endless rice fields.  
2. Emeraude Classic Cruises:
Modeled after a vintage sea-going paddle steamer, Emeraude Classic Cruises offers visitors a luxury resort cruise on Ha Long Bay where travel meets the style and elegance of a bygone era.  
3. Hai Au Aviation:
Hai Au Aviation is proud to be a pioneer in commercial seaplanes in Vietnam (planes able to take off and land on water). Hai Au Aviation is pleased to offer guests a whole new perspective of Vietnam's gorgeous scenery from above at well-known destinations, including Ha Long Bay, Co To Island, Quang Binh, Hue, and Da Nang.
4. Flower Garden Hotel:
Located right in the heart of Hanoi, Flower Garden Hotel offers guests a relaxing and comfortable stay in a cozy, elegant setting by the bustling Old Quarter. Can't-miss experiences include strolling the 36 guild streets of the Old Quarter, sampling Hanoi's legendary street food, and taking in the gorgeous sunrise from the hotel's very own 14 Rooftop Bar.
5. TUI BLUE Nam Hoi An:
Located on the pristine white sand beach of Tam Tien in Quang Nam province, the 5-star beach resort of TUI BLUE Nam Hoi An boasts a sophisticated blend of modern and traditional for a truly relaxing stay.  With a wide range of sports and entertainment options on offer, TUI BLUE Nam Hoi An ensures every day of your stay is an unforgettable one.
6. Victoria Hotels & Resorts:
The Indochina-inspired Victoria Hotels & Resorts chain has long been a favorite of visitors to Vietnam. With locations in four iconic destinations – Victoria Hoi An, Victoria Can Tho, Victoria Chau Doc, and Victoria Nui Sam just outside of Chau Doc City, every stay at a Victoria property offers guests a unique experience showcasing Indochinese culture imbued with regional identity. 
7. ÊMM Hotels:
Featuring a modern aesthetic, ÊMM hotels are located in Hue, Hoi An, and Ho Chi Minh City. Young, dynamic and inspired by local culture, ÊMM Hotels & Resorts offer guests a comfortable and memorable stay while discovering the country and people of Vietnam. 
8. Victoria Mekong Cruises:
Victoria Mekong Cruises is the first luxury cruise ship sailing between Can Tho (Vietnam) and Phnom Penh (Cambodia), inviting guests to fully experience the scenery, culture, architecture, and cuisine of Vietnam's Mekong Delta and neighboring Cambodia on journeys along the legendary Mekong River. 
9. iVIVU.com:
For helpful information on destinations in Vietnam and methods of travel best suited to your trip, let iVIVU.com, a member of TMG, help plan your itinerary. With just a few mouse clicks or taps on the app, see iVIVU's recommendations for destinations to visit, best places to stay, and can't-miss tours in Vietnam so that all you need to do is pack your bags and go! 
Established in 1994, TMG has grown from a company with just three employees to an enterprise with more than 2,500 employees worldwide. Thien Minh is now Asia's leading package travel provider, founded on the mission of always putting our clients front and center. With four areas of operation – Destination Management, Hospitality, Online, and Aviation – TMG is the ideal host for distinctive journeys featuring truly memorable travel experiences.