With standard service and spacious comfortable rooms, EMM Hotel Hoi An makes your concentrated isolation days more pleasant and really helps you work at creating your peace of mind though you are far away from the office.
Safe isolation package at ÊMM Hotel Hoi An resort + 3 meals at only 1,100,000 VND/pax
With a location close to the ancient town of Hoi An, EMM Hoi An hotel consists of 92 rooms with an area of ​​​​23 – 56m². The hotel owns a system of 4-star standard rooms that are cleaned and disinfected, fully equipped the medical equipment for epidemic prevention as well as supported by the professional service team has been inspected and trained at the request of the Ministry of Health.
EMM Hoi An Hotel provides all the amenities of an international standard hotel such as: air conditioning, LCD cable TV, safety deposit box, minibar, coffee maker, hair dryer, free wifi…Every room in the hotel offers the guests a great view of the swimming pool, green garden or the peaceful streets of the old town.
The hotel is surrounded by a lot of trees that give the guests the impression of fresh and comfortable feelings. That's comforting to perform a long term isolation in ÊMM Hotel Hoi An to ensure your own health and the safety of the community and also a flexible and efficient workspace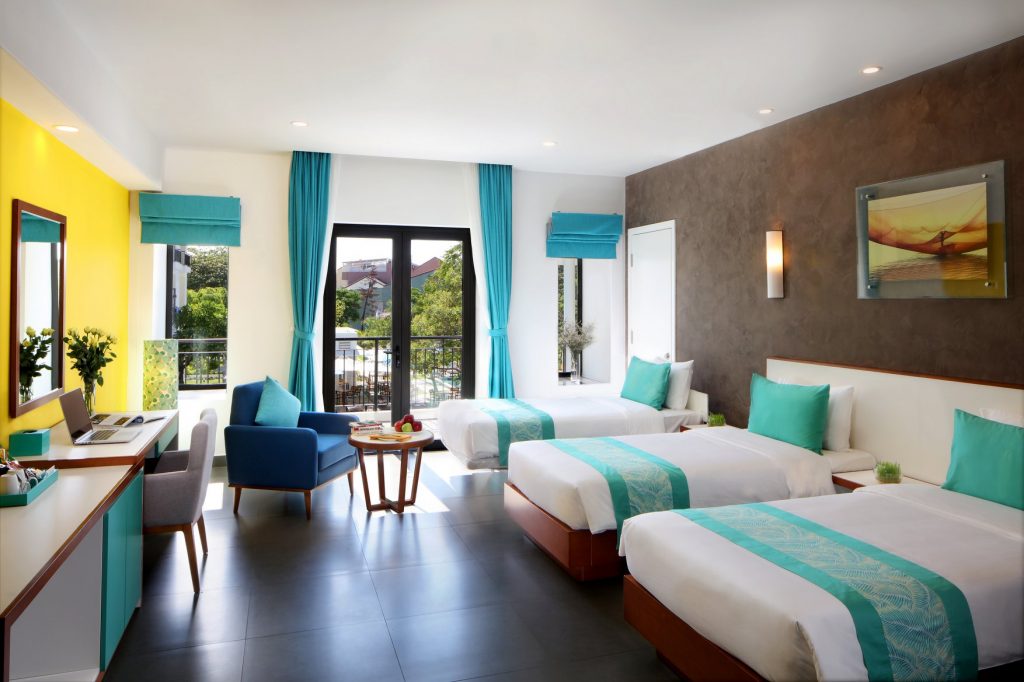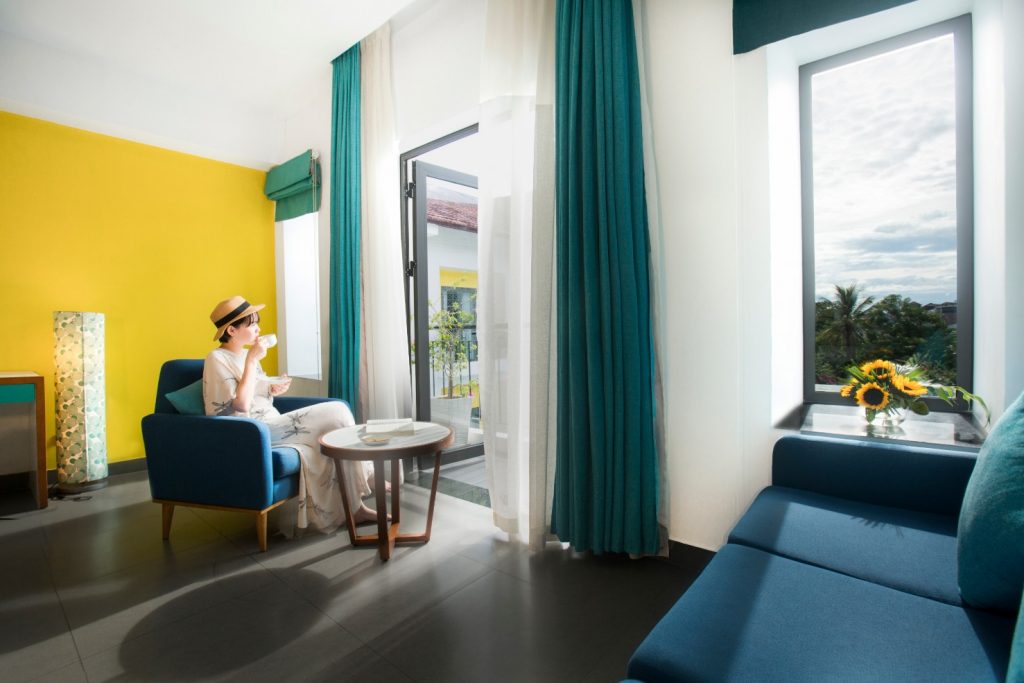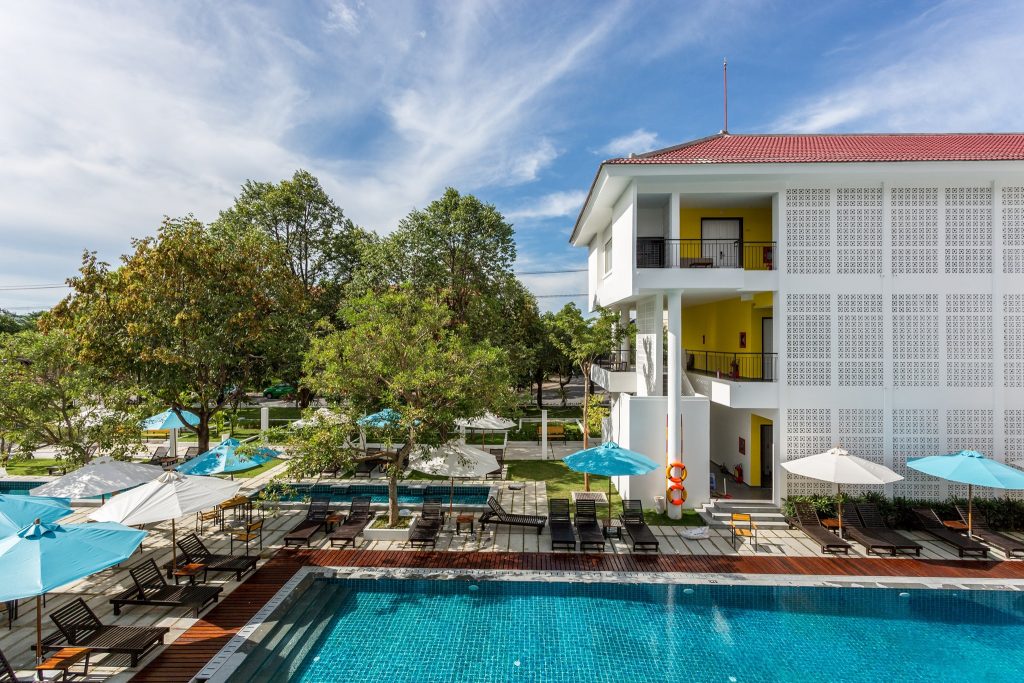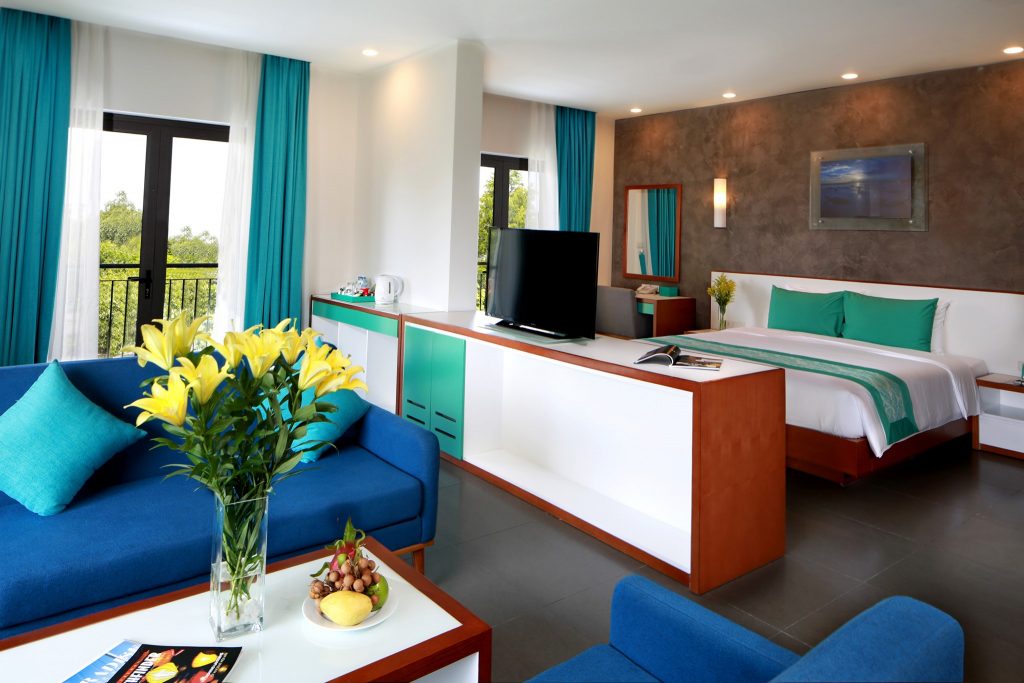 Safe Isolation | Private rooms + 3 meals a day + Standard medical supplies | 1,100,000 VND/room. Package includes:
Special Notes: Room for 02 guests at the price from 1,300,000 VND/night
Above rate doesn't include: