The first footprint of TMG in the market with the establishment and development of Buffalo Tours.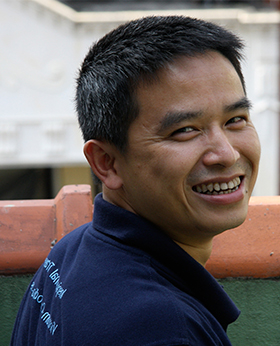 In the early years of the 90s, Tran Trong Kien was a young medical student who ran local tours to fund his studies as well as to satisfy his love for discovering the world.
Exposure to travels and tourism have him been on uncountable journeys, seen thousands of destinations, cultures, and people; Kien set his determination to bring Vietnam to the world for its many undiscovered beauties.
"Why Vietnam tourism is not on the map? Why can't we beat other Asian destinations?" – were among those questions that Kien could not find an answer to himself. Above all this country with its rich culture, spetacular landscapes and friendly people could well be the most exciting place one could find heading East.
Kien established Buffalo Tours in 1994 for such beliefs which later on developed into a regional DMC network spanning across eleven Asian destinations.
From a humble beginning with a small office and three employees, Buffalo Tours has risen to a strong position in the Asian Tourism industry.
In 1994, Buffalo Tours was the first and the only private enterprise providing adventure travel products in Vietnam, which allowed us to gain a valuable foothold in this developing marketplace.
After ten years of operating in Vietnam (1994 – 2005), Buffalo Tours attracted a sustainable and increasing number of customers; as well as a credible image through strong values and memorable customer experiences. We have always aimed to design journeys of distinction, of memory where customers can experience the unique cultures and people that make our destinations so special.
The early success of Buffalo Tours and the increasing global awareness represent the first steps of the TMG journey.