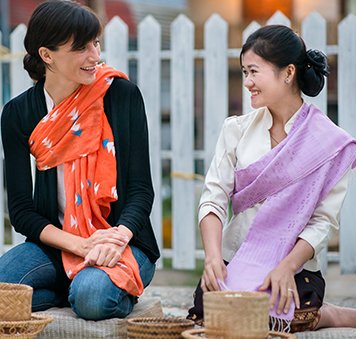 At TMG, we dare to turn bold ideas into reality and inspire people with our passion to make the most of their own journey. Our commitment to responsible business practices and outstanding customer service means we are well placed to continue our group's growth into the future.
Looking back to how much TMG has done in the last more than 20 years, no one could imagine how far we can go from here. From the humble beginnings in 1994 of only three employees to over 2,500 in 2018. Since 2010, the number of travelers we served each year has doubled while the number of room nights we sold has jumped by 650%. Each year, we bring almost 1,000,000 people to Asia through our destinations management and TMG Hospitality segments.
Our strategic growth has seen TMG to establish a global presence with operations across the world providing unforgettable experiences throughout destinations we manage. In the next five years, we aspired to become the leading integrated travel & hospitality group in Southeast Asia, focusing our strengths in the four core segments including travel, online, aviation and hospitality.
In the travel space, we keep on forming and upholding true, honest and transparent partnerships, enabling our trade partners to connect their travelers with the most interesting journeys in each destination.
In the online space, we aspire for Ivivu to grow from being the number 1 Leisure Travel Partner for Discerning Vietnamese Travelers to becoming the number 1 Leisure & Entertainment Source/App for Discerning Southeast Asians.
In the aviation space, we aspire to reap the huge potential of the fast-growing air travel business with a new LCC in the future. We continue to foster the unique business model of Hai Au's seaplane in making the Vietnam travel experience a special one for our guests.
In the hospitality space, we plan to open two to three more hotels and resorts every years. Our hotels will focus on domestic market as well as inbound market which they will develop a wide range of diversified products and services to offer In everything we do, we ensure every step of our customers' journey is simple and convenient, we will never stop moving forward to conquer new challenges, reach higher and serve our guests better.
In building further upon the IDARE spirit we promote our culture of keeping everyone in TMG healthy in their physical and spiritual form, from where they upkeep the fire in their heart for what they are doing everyday in an environment where everyone will treat each other with kindness and respect and in which everyone look toward one direction to always strive to be better today than what we were yesterday.