Hanoi, Vietnam – Hai Au Aviation (HAA) is proud to announce the launch of direct flights between Dong Hoi Airport (VDH) and Da Nang International Airport (DAD) in Central Vietnam, commencing July 20, 2019. Hai Au Aviation is currently the only airline offering direct service along this route. This new flight route promises to bring […]
HANOI, VIETNAM, 12 June 2019 ― Thien Minh Group (TMG) today announces it has completed the acquisition of Flower Garden Hotel in Hanoi, making it the group's very first hotel in the Capital city (and 14th hotel overall). The hotel is set to be rebranded as ÊMM Hotel Hanoi in the near future, joining other […]
HANOI, Vietnam, 12 JUNE 2019 – Thiên Minh Group and H.I.S are delighted to announce the launch of the first cruise ship under a joint venture arrangement between the two corporations in Halong-Bay naming Sayuri Cruise.  With construction started in August 2018, the cruise aims to be the best day cruise in the Bay focusing […]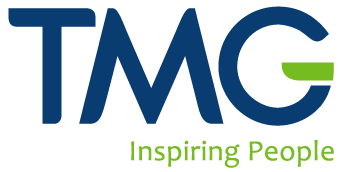 Hanoi Office:
Flower Garden Hotel Building, 46 Nguyen Truong To Street, Quan Thanh Ward, Ba Dinh Disrict, Hanoi, Vietnam
Tel: +84 24 3926 3148 – Hotline: 0906309338
Email: [email protected]
Ho Chi Minh Office:
8th floor, EMM Saigon Hotel, 157 Pasteur, Vo Thi Sau Ward, District 3, Ho Chi Minh, Vietnam
Tel: +84 28 6290 9720 – Hotline: 0906309338
Email: [email protected]
Please feel free to contact us any time, using our email contact form. We will reply within 24 working hours.
The Chinese market has taken an important part in boosting Vietnam's tourism growth. It has always been Vietnam's main source of tourists in recent years; however, most of them are among whose expenditure remains low in the S-shaped country. "Vietnam still has potential to make money from another high-end Chinese who spend a lot and […]
"I think this termination has been appropriate for both sides. While we can focus on building our own airline, AirAsia carries on with their upcoming plans." – said Tran Trong Kien, Chairman & CEO of Thien Minh Group Kien also emphasized the end of this partnership was not a failure. "We both have put a […]
HANOI, Vietnam ― Hai Au Aviation inaugurated its new Hue – Danang route on 25th of April 2019, flying passengers between Danang International Airport, a gateway to Danang and Hoi An, and Phu Bai International Airport, just minutes from the UNESCO-inscribed city of Hue. "Hai Au Aviation's scenic flights will be a unique feature of […]
The first seaplane flights between Hue and Da Nang will officially take off on April 25, operated by Hai Au Aviation and offering stunning sightseeing of UNESCO World Heritage Sites in the two cities. Using a 12-passenger Cessna aircraft, Hai Au offers three options of 30-minute, 40-minute, or 80-minute flights between Phu Bai Airport in […]
Spice Viet Restaurant Hue offers an authentic taste of Vietnam in a contemporary setting with a comprehensive drinks list and attentive service. I'm here tonight to try, in particular, their specialities from Hue and the staff seem delighted to explain the subtleties of Hue cuisine and how it is distinct from other parts of the […]
What do you want to do?​
Marketing
IT
Sales
Accounting
Legal