In Vietnamese, "ÊM" means "tranquillity and comfort", and the extra "M" stands for "modern", which perfectly describes the fresh, contemporary and creative vibe of ÊMM Hotels. In all of its properties, ÊMM embodies the "ÊM" plus "M" formula, an "East meets West" concept combining warm Asian hospitality and culture with a young, dynamic and hip theme.
ÊMM Hotels are international standard hotels owned and operated by TMG, Asia's leading provider of integrated destinations management, hospitality, aviation, and online businesses. ÊMM Hotels currently has three properties, Saigon, Hoi An and Hue with facilities and services befitting international standard hotels at reasonable prices. Because of their central locations, all of ÊMM hotels provide guests with a comfortable stay with minimal transportation fuss.
 Located in Ho Chi Minh City's District 3, in a tranquil street at 157 Pasteur, ÊMM Hotel Saigon in suitable for both leisure and business tourists.
The hotel consists of three main room categories, including Superior rooms, one – bedroom apartment for couples and family apartments. All the rooms and apartments are well-equipped with modern facilities and full amenities including free high speed LAN and Wifi internet access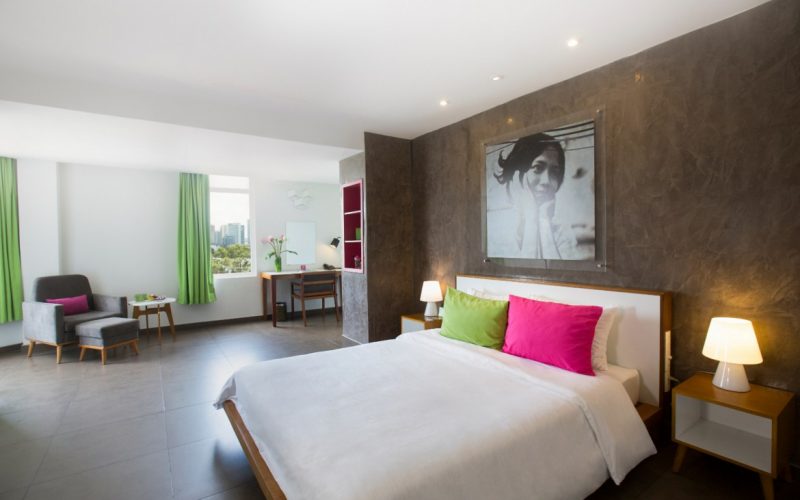 Families can enjoy one of the outstanding apartments with a fully equipped open-plan kitchen, a separate dining area, refrigerator, microwave, kettle, and toaster as well as premium dinnerware and kitchen utensils. The modern living rooms in of apartments are also worth mentioning. On the lounge area with its comfortable sofa, your kids can explore the world of cartoons and children's programmes with the 32" LED Samsung TV, receiving international channels.
Besides featuring spacious public areas, ÊMM's contemporary on site restaurants and bars offer unexpected experiences and international as well as local cuisine. The Yen restaurant, open from 6:00am to 10:00pm serves distinctive and fresh cuisine, including Vietnamese and international favourites for breakfast, lunch and dinner.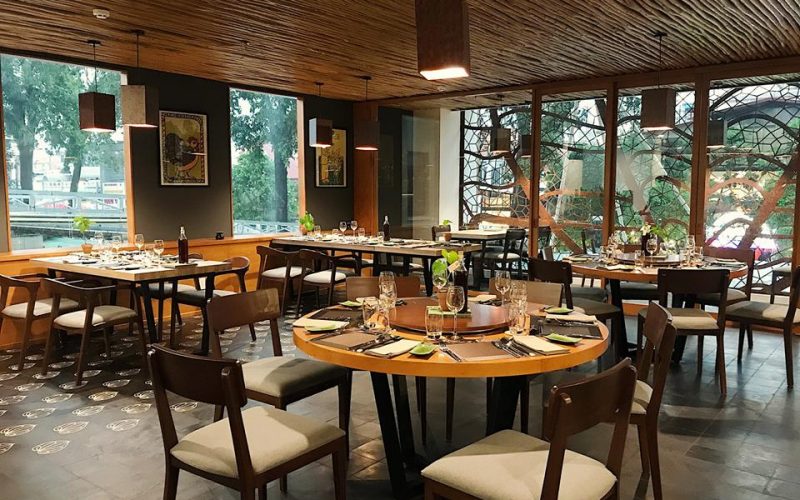 Suitable for business dinning receptions, luncheons or cosy family gatherings, Spice Viet offers authentic Vietnamese cuisine with the freshest ingredients in town. Not to be missed are its signature smoked duck, executive lunch set menu and Happy Hour Drinks. Additionally, it offers modern gym facilities on its roof-top, a co-working space and meeting rooms suitable for 100 guests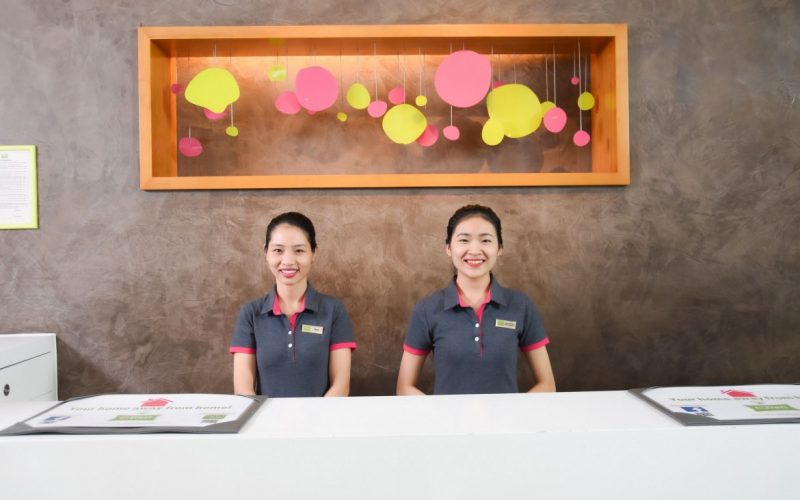 At ÊMM, you will not pay a fortune for a clean, comfortable hotel room and warm, friendly customer service. ÊMM's staff is professionally trained and deliverers of excellent service while meticulously paying attention to the smallest of details.
With its central location in Vietnam's southern metropole, you are just steps away from must-see sightseeing high-lights. Whether you are travelling for business or leisure, ÊMM Hotels promises you a cosy home away from home and an unforgettable experience.
Please see more HERE
By Que Chi – Timeout Magazine
"Stay Home, Stay Safe
Stay With Us…Later When Covid-19 Is Over!"