In light of increased demand for relaxing getaways in today's "new normal", Thien Minh Group (TMG) and Vietnam Airlines (VNA) have officially partnered to launch new E-cards
With these "powerful" cards, guests can now take charge and travel with VNA while experiencing packaged tours at TMG's most popular destinations including Victoria Hotels & Resorts, Tui Blue South Hoi An, and Victoria Mekong Cruises.
Simultaneously launching the Vivu Card and Êm Card, this partnership promises guests the very best travel experiences, choosing exactly where and when they want to travel at maximum savings during this "new normal" era of the travel industry.
Purchase a Vivu card from only VND 2,150,000/person and enjoy a 1- or 2-night resort package at any Thien Minh Group property as well as domestic round-trip VNA economy-class air tickets.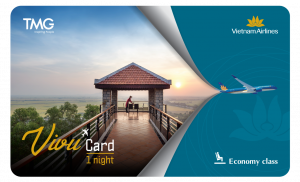 Vivu Card 1 Night
Purchase an Êm card from only VND 12,000,000/person and select from 2 product lines: Êm Cruise & Êm Hotel. With Êm Cruise, guests can cruise on TMG's most popular packages, sailing 2 nights aboard the Victoria Mekong or cruising 1 night aboard the L'Azalée Premium and staying 1 night at Flower Garden Hanoi Hotel, both options include sightseeing and food and beverages per cruise itinerary. With the Êm Hotel card, guests can enjoy a 2-night resort package including food and beverages at 5-star hotels including Tui Blue Nam Hoi An and Victoria Hotels & Resorts.
With the Êm Cruise , guests receive business class tickets from VNA as well as a stay aboard TMG's most exclusive and stylish ships. Choose Victoria Mekong Cruises and experience the beautiful scenery of Vietnam's Mekong Delta aboard a world-class ship featuring modern amenities and services, taking resort cruising to the next level. Unique and contemporary, the L'Azalée Premium boasts an understated, private setting, ideal for families with young children or couples looking for a romantic getaway and lifelong memories on a private ship with access to premium facilities.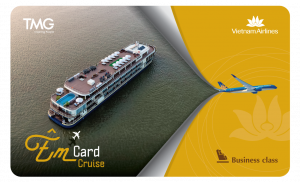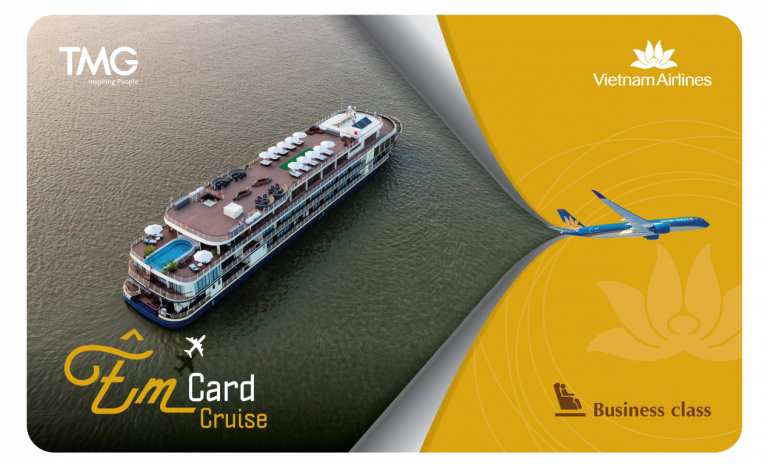 Êm Card Cruise
The Vivu card is ideal for travelers looking to bundle resort and transportation options in a single card while the Êm card is designed for the "Fly and Stay First Class" traveler, with the option to fly Business Class and stay at TMG's most luxe properties.
The Êm card is available for purchase at any time. Wto buy the Vivu card with its many perks at superb rates.
As tourism makes a comeback post-pandemic, both TMG and VNA are committed to providing our guests with ultimately safe services that prioritize our customers' health. VNA ensures that flights are operated to the highest safety standards, including regular disinfection of aircraft and passenger-facing equipment. TMG's resort destinations are also fully equipped for sanitizing according to 5K regulations, 100% of staff have been fully double-vaccinated, and are meticulously trained in the most updated safety standards so that guests can enjoy peace of mind when staying at TMG properties.
With a new year comes new travel plans. TMG and VNA want our guests to confidently take charge of their own journeys to their dream destinations with the new E-cards from these two leading brands. Starting January 12, 2022, guests can conveniently purchase the travel E-cards at Ivivu.com or https://vnamazing.vietnamairlines.com.