Hanoi, VIETNAM 11 December 2019 – Gala celebrations will mark the maiden sailing of the Victoria Mekong as she makes her way from Can Tho, Vietnam to Phnom Penh, Cambodia. The stylish, contemporary 35-cabin cruiser is set to leave Can Tho on December 11, 2019 on a 4-night sailing with VIP guests on board representing local authorities, business partners, and local and international media.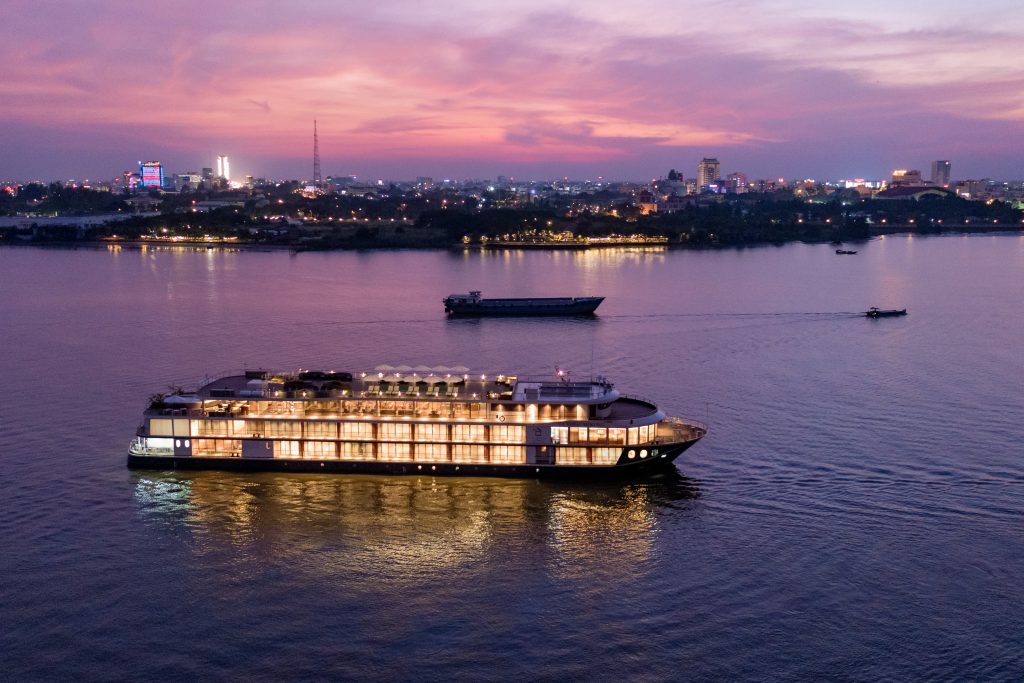 On the first evening, guests will be feted to a gala dinner as the ship leaves Can Tho, the largest city in the Mekong Delta. After shore excursions the following morning to observe local craftsmen involved in net weaving, wood carving, and incense making on the riverine Tiger Island, guests will be spirited away on speedboats to Victoria Chau Doc Hotel to celebrate the property's landmark 20th anniversary.
Back aboard the four-deck Victoria Mekong, more shore excursions are scheduled in Vietnam's Mekong Delta, including visits to temples, floating fish farms, and a silk village, as the ship makes its way to its final destination – Cambodia's charming capital of Phnom Penh.
The brand new 4-star ship will be one of the first to cruise out of Can Tho, set to become one of Vietnam's hottest destinations with international flights to/from Kuala Lumpur and Bangkok, as well as connections to a range of domestic destinations including Hanoi, Danang, and the islands of Phu Quoc and Con Dao.
In addition to being a floating resort featuring gourmet cuisine, world-class facilities, and chic, generously-sized cabins and suites, the Victoria Mekong aims to connect passengers to local destinations and culture in the form of on-board musical and dance performances by local artists and carefully curated shore excursions to several less-visited but equally fascinating attractions.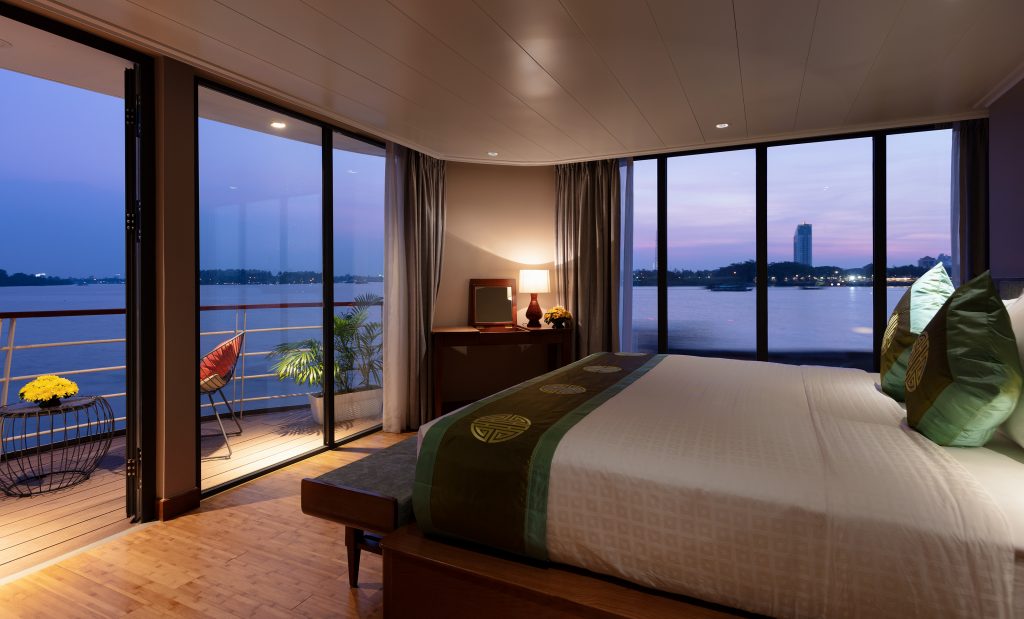 The Victoria Mekong operates 3-night itineraries from Phnom Penh, Cambodia to Can Tho, Vietnam, and 4-night itineraries in the reverse direction. Cruise fares include all meals on full sailing days, all-day free flow of beverages, including soft drinks and local beer, free flow of house wine during lunch and dinner, excursions, ship crew gratuities, and more.
The Victoria Mekong is operated by Victoria Mekong Cruises, a Joint Venture between Thien Minh Group (TMG), one of Asia's leading travel and hospitality groups, and Wendy Wu Tours, the UK's leading Asia tour specialist. Thien Minh Group and Wendy Wu have set strong commitments for communication and execution to deliver guests the best possible travel experiences enhanced by the highest standards of service. The launch of the Victoria Mekong Cruise is an important milestone for the two companies, setting sights on the start of several similar products in the future.
Office contact details:
Address: G Floor, Victoria Can Tho Resort, Cai Khe Ward, Ninh Kieu District, Can Tho City, Vietnam
Tel: +84(0) 292 3683366 / 292 3683388
Email: [email protected] / [email protected]
Website: www.victoriamekong.com
—————–
About TMG
Founded in 1994 and headquartered in Vietnam, TMG is one of Asia's leading integrated travel and hospitality groups. The Group has grown tremendously from a boutique adventure tour operator into the largest privately-owned travel and hospitality group in Vietnam, with four main business lines: Travel (Peak Vietnam), Hospitality (Victoria Hotels & Resorts, ÊMM Hotels & Resorts, Emeraude Cruises, L'Azalée Cruises, and the Spice Viet Restaurant chain), Online (iVIVU.com) and Aviation (Hai Au Aviation. Annually, the Group hosts over 200,000 hotel guests in its own hotels, handles over one million transactions on the iVIVU platform and brings approximately 500,000 tourists to Southeast Asia.
For more information, please visit www.tmgroup.vn
About Wendy Wu Tours
With over 20 years' experience, and with offices in London, Sydney, Auckland, Shanghai and Xian, Wendy Wu Tours is recognised as the market leader in travel to China and Asia. The company offers a portfolio of group, private and tailormade tours in over 30 countries across Asia and South America with tour styles for all travellers including Classic, Active, Go Beyond, Exclusive, Private and Solo collections as well as Tailormade and Special Group Tours. Extensions and stopovers are also available. All tours come with a fully inclusive price with no hidden extras and include the best award-winning guides in the business. In addition to London, you can choose to fly from many regional UK airports, again returning to the airport of your choice. There's no visa hassle with Wendy Wu Tours as the team have a dedicated visa reception team who will take care of everything for you, plus the service is included in the cost. With a team of highly-trained consultants, all of whom have travelled extensively throughout Asia and South America, on hand to help you every step of the way it's no wonder that Wendy Wu Tours continually receive outstanding customer satisfaction reports as well as the highest industry awards. Finally every holiday is safe and secure as Wendy Wu Tours have ABTA, ATOL and IATA accreditation.
For more information, please visit www.wendywutours.co.uk
Media contact:
Ms. Phan Bao Chi – TMG Marketing Manager
Email: [email protected]