"Over the last 25 years, I have been primarily working on connecting people with culture and community; providing unique customer experiences in tourism – banking and technology. I have built a common culture for more than 5000 employees in the Group and ready we are now working in partnership with 29 companies in the world.
Accordingly, there are 3 things that given prioritized in the Group including People, Culture and Tech Ecosystem in order to deliver the excellent customer experience" – Tran Trong Kien, Chairman of Thien Minh Group, said in a session of HR Award Forum 2019.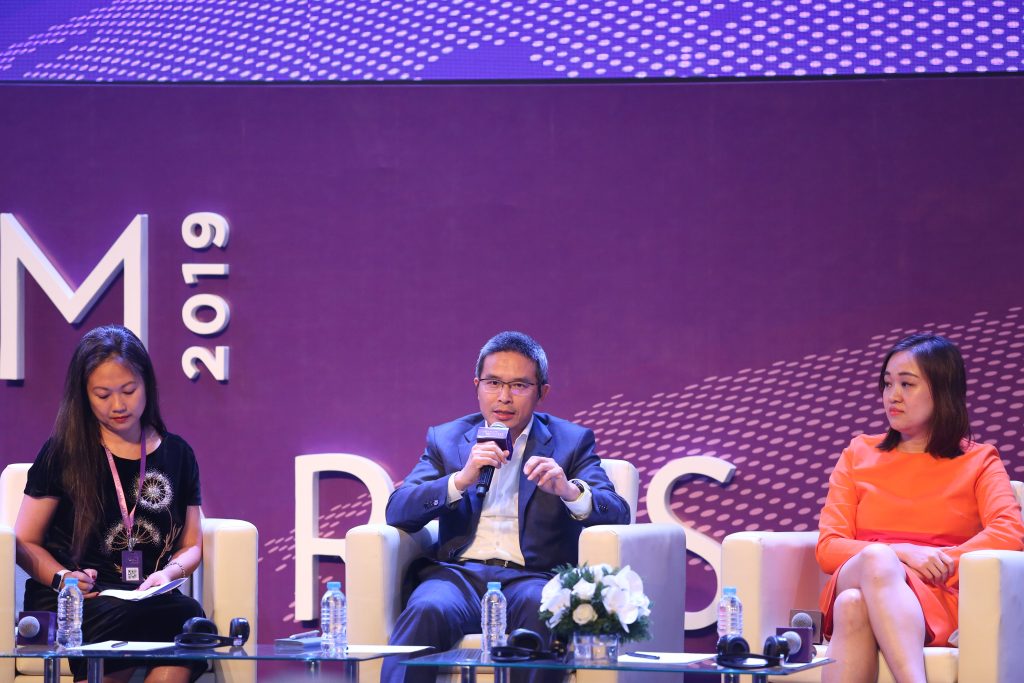 In Thien Minh Group, the most diverse and complex human resource structure belongs to the travel line which owns about 1,700 employees working in Indonesia, Hongkong…and 200 new staffs who are monthly recruited. This line also possesses the most diverse qualified people who are trained in different fields such as M&A, product evaluation…Especially, 65% of them are female and from nearly 40 countries in the world.
So, how could you be able to effectively manage those large of global employees with such a wide range of qualifications? How could you develop people in such a complex situation?
"Simply I love this job, I thus don't have any problem with it. It becomes fascinating and interesting when we put our love into what we do. I often see those challenges as opportunities to develop ourselves as well as to grow the business. In fact, the diverse management team from the different countries has brought to us many comprehensive solutions". Said Thien Minh Group's Chairman
Kien also shared that the first principle in travel line management is shortening the geographical and expertise gap among regions by making the compensation for each division whether in Vietnam or abroad exactly equal. Additionally, a team must include the members who come from different countries and internal communication must be in English.
In particular, the salary of the room division in Chau Doc – An Giang will be equal to that of colleagues in Sapa – Lao Cai or Luang Prabang – Laos. TMG attaches special importance to the training courses to make sure the qualifications in a division among countries are the same so that they could deliver the uniformity in customer experience.
A team of 7 to 8 people must come from many different countries and nationalities. Every staff in the Group must communicate with each other in English, internal communication must also be in English in order to shorten the geographical distance.
The second principle is that policies must be specific so that all people in the Group can understand and implement. "We often talk about the value of innovation, mission – business philosophy or the spirit of adventure … but many employees don't really understand such big messages. Instead, we need to create the common and simple habits that everyone – from securities to pilots- can easily understand and follow right. Habits are unique to each business and drive the Company's culture".
The habits that Thien Minh Group encourages employees at all levels to follow include Health – Kindness and Growth. For instance, most of the TMGers are inspired wearing pedometers to daily walk extra distances. As Kien's point of view, healthy employees make a healthy business.
Therefore, in Thien Minh Group, their employees are not only professionally trained but also trained in how to practice common habits. Businesses must show them specifically how to implement those habits, not just in general.
"It is said that if you want to go fast, go alone. If you want to go far, go together. However, I want to amend this sentence – if you want to go fast and far, go together with a diverse structured group. That mentioned group is a combination of Vietnam and other countries in the region" Kien concluded.