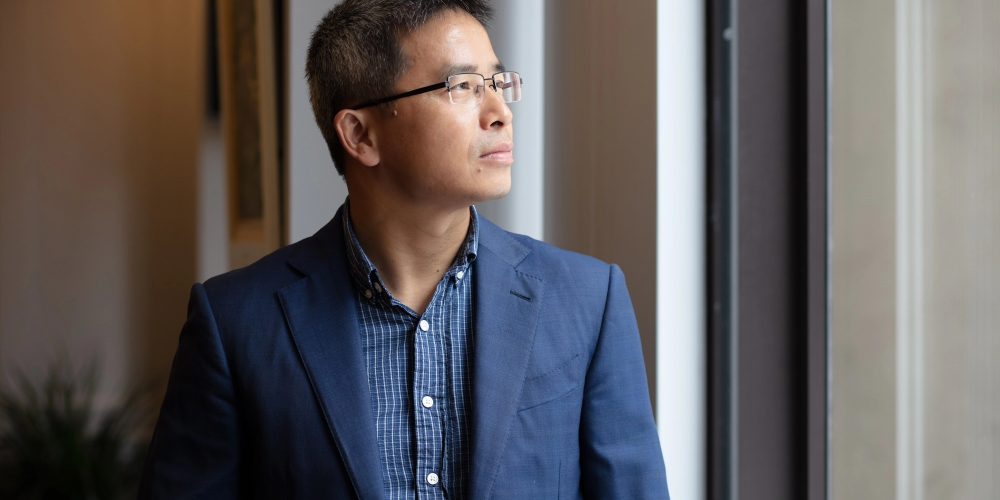 Prioritizing high-spending visitors is one of the key solutions for accelerating recovery of tourism industry as a major driver of economic growth and sustainable development and also improving the position of Vietnam in the tourism market. Tran Trong Kien, member of the Private Economic Development Research Board (Board IV), Chairman of the Tourism Advisory Board, Chairman and CEO of Thien Minh Group shared his view in a conversation with Hanoimoi.
The world is facing a "second wave of epidemic", so we have to wait longer to know the right time to welcome the international visitors back. How should Vietnam prepare for post-pandemic tourism recovery?
The return of foreign tourists must be based on the practical situation with careful policies in which people's health care must be put on top priority. According to the tourism industry's scenario, the right time to reopen the international market is no earlier than August or September this year.
Currently, we need to well prepare and be ready to welcome guests at any time. The first thing to do is to identify the target market, to see which source of guests completely meet the safety criteria to travel. Looking at the forecast data chart, we can open for some countries in Asia – Pacific region such as Australia, New Zealand, Singapore, Thailand, Laos, Cambodia, China, Japan, and South Korea … Once those countries have been assessed to be safe, it is possible to prioritize early opening and identify their needs to market products. Early opening for important markets will be a favourable opportunity to attract customers.
Among the mentioned markets, which one is the most priority in the coming time?
Japan and Australia need to be prioritized because of their high spending and long stay habits. However, Australian visitor numbers to Vietnam is currently relatively small, less than 10% of their total number to Asia region and much lower than the numbers of Australian visiting Indonesia, Thailand, Singapore and Hong Kong. If there is an opportunity to increase the numbers of Australian to Vietnam, we will surpass those countries thanks to our diversified and more attractive tourism products. It's thus important to create a habit for them to visit Vietnam. Having about 30-50% of Australian tourists to Asia visiting Vietnam, which equivalent to an additional 1,5 to 1,8 million visitors each year, will be a great success for us because this market is extremely sustainable.
The same for Japanese market. Annually, there are nearly 1 million Japanese visitors to Vietnam. If we can attract more new Japanese tourists, the structure of international visitors in Vietnam will develop more sustainably because they are not only high-spending and long-stay tourists but also Vietnam's culture and people lovers.
A re-opening of these markets in the next few months is entirely possible. Based on the analysis of reliable data, the Government of Vietnam and other countries can have the bilateral negotiations and appropriate promotions.
What products will attract these important markets?
While the average payment of guests in the region is 800 – 900 USD / person, Australian visitors spend about 1,400 – 1,500 USD / person. Australians regularly return to their favourite destinations. In accordance with statistics, they've often been to Bali (Indonesia) or Phuket (Thailand) for 6 to 8 times or even annually. If Vietnam can turn Phu Quoc or the Central region into a new valuable destination for Australians, we will have a million more of them choose Vietnam for repeat visits.
This is entirely feasible because the Central strip of Vietnam meets the criteria that Australians are fond of such as Hoi An Ancient Town, My Son Sanctuary (Quang Nam), Hue ancient capital, cave system in Quang Binh and beach resort in Phu Quoc Island. Australian visitors often have long trips lasting from 14 to 21 days, half of which they spend to explore and the rest to relax. We have enough products to serve their wants and needs.
Over the past few months, the Government and large enterprises of Vietnam, Australia, Japan and some other countries have had the necessary exchanges to soon cooperate again.
In addition to making quality products, how should the promotion in the "flat world" work effectively?
Traditional forms of marketing and promotion are no longer effective at the moment. Instead, online marketing is increasingly dominant and Vietnam has done it successfully. For recent years, the Tourism Advisory Board (TAB) has supported to promote Vietnam's tourism online by 100% sponsorship for the web page vietnam.travel with the entire content is built by a dynamic and knowledgeable team who have produced hundreds of video clips with numerous stories and campaigns to promote the landmarks of Vietnam methodically and scientifically.
Furthermore, a digital advertising platform is a must-have tool. TAB is working with Google, Facebook or other advertising corporations and volunteers who love Vietnam, celebrities such as golfer Greg Norman to bring Vietnam tourism image to the world. This approach has shown a clear effect reflected in the tens of thousands of website visits each day, which is among the top traffic in Asia.
Visa is always a major barrier in attracting international visitors, isn't it?
Right! Although Vietnam has great advantages in nature, culture, people and technology, however, its competitiveness index is only on a scale of over 100 – close to the bottom of the table compared to the world. Recently, we have made a tremendous progress in issuing online visas to nearly 80 countries, but more importantly, we should exempt visas for many countries to attract more tourists and increase regional competitive capacity. Currently, Indonesia exempts visas for more than 200 countries, Thailand does for 60 countries while Vietnam just offers visa-free for more than 20 countries. This is an issue needed to improve and in return, we are getting more benefits for tourism and economy.
How do you assess the breakthrough opportunities of the tourism industry in the future?
The real breakthrough for Vietnam tourism is completely within reach if we are well prepare and always ready to open at any time. Although in the region, Vietnam's competitiveness is still behind Singapore, Thailand, Malaysia and Indonesia, we can confidently make a breakthrough in the next few years. We just need to keep the leadership focus as in the anti-epidemic phase. Small resource could work effectively if it is used in the right time and place. By doing so, Vietnam can completely establish its leading position in Southeast Asia. Previously, it was expected that it would be until 2035 for Vietnam to surpass Thailand; however, I strongly believe Vietnam will be able to reach its goal in 5 years if we have reasonable approach, early investment and right priority.
Thank you for sharing!
Source: Hanoimois