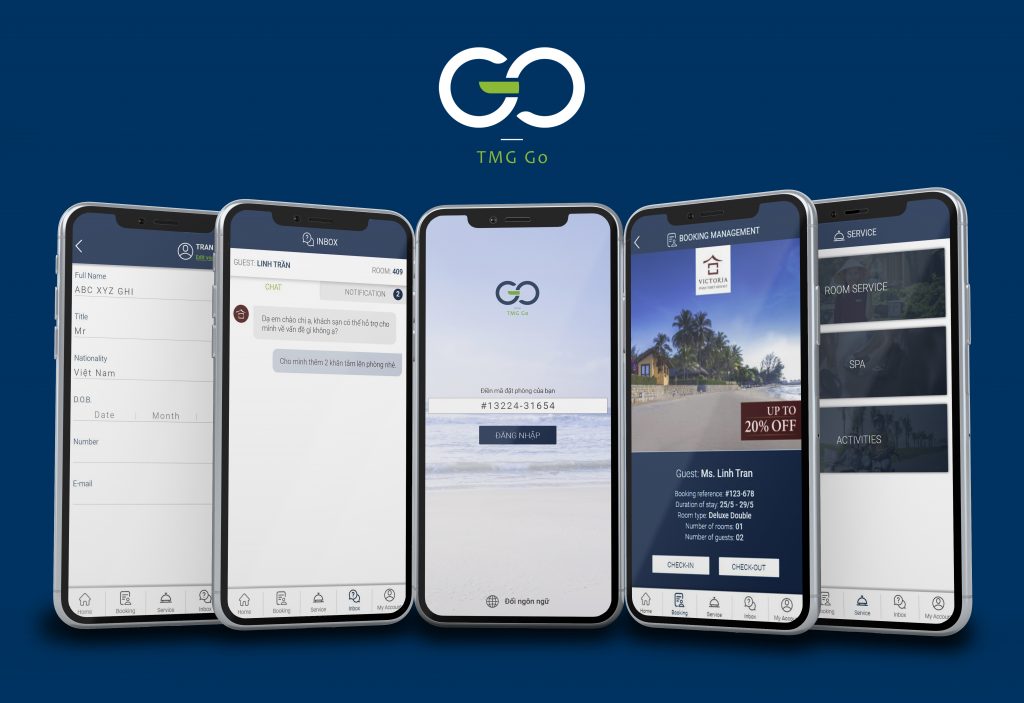 Hanoi, Vietnam – Thien Minh Group (TMG) launches TMG Go, a hotel app designed to elevate TMG's guests' travel experience on July 16th, 2020.
TMG Go is the latest tool for guests to interact with TMG hotels seamlessly and practically. With 25 years of experience in the travel and hospitality industry, TMG has a solid reputation of catering to the ever-changing demands of smart, cultured and experience-oriented consumers. The eventual return of the inbound travel market following our "new normalcy" goes hand-in-hand with the demand for technological based solutions to minimize human interactions. This demand is further boosted by the Fourth Industrial Revolution. Understanding these factors, TMG took the first step to integrate travel experiences with technology by creating TMG Go.
TMG Go's first version provides core functions such as online check-in & check-out, ordering room services, spa treaments and hotel excursions. Guests have the option of booking directly via the app or chat with the front office. During the first phase, this version will be rolled out for two hotels, Victoria Phan Thiet Beach Resort & Spa and EMM Hotel Hue and will eventually make its way to all TMG properties.
In the future, TMG looks to incorporate a loyalty program, online booking function, as well as the ability to further customize travelers' stay. The app is available to download on iOS and will be available on Android soon.
TMG Go arrives during the peak of domestic travel season, coinciding with TMG's Summer Escape program which offers savings up to 35% on all hotels & properties along with many added benefits.
To mark the launch of TMG's first app, guests who book services via TMG GO at Victoria Phan Thiet Beach Resort & Spa and EMM Hotel Hue will get 30% off their service bill.