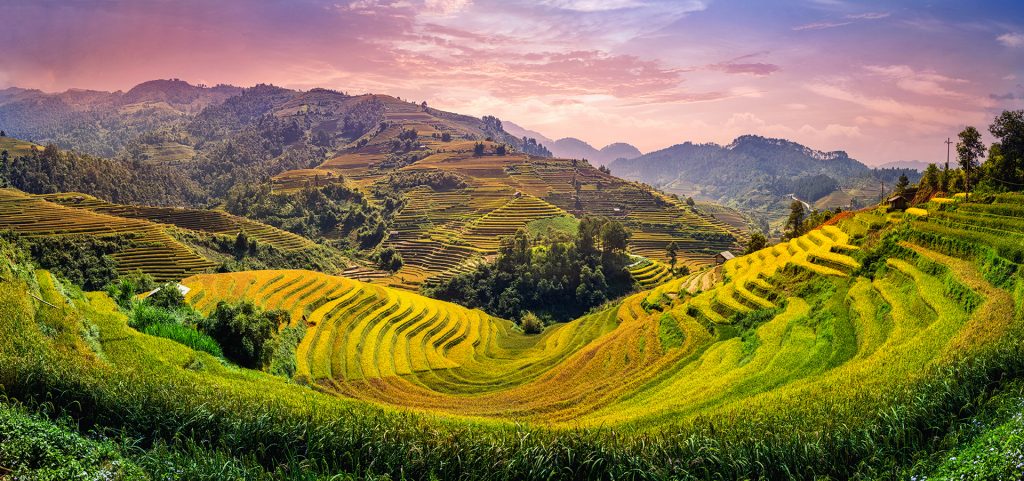 Vivu Journeys, part of the Thien Minh Group – one of Southeast Asia's leading travel and hospitality groups, have gone back to their roots and are launching their operations in Vietnam, Cambodia and Laos from 3 July 2020. Vivu Journeys was started in 2019 by ex- CEO and founder of Asian DMC Buffalo Tours Mr Tran Trong Kien, along with a team of handpicked experienced and passionate travel experts.
Vivu Journeys is a fresh and innovative experience-based Destination Management Company,operational in UK, Ireland, Portugal and now Vietnam, Cambodia and Laos. The name 'Vivu' derivesfrom a Vietnamese expression meaning to 'travel with a free spirit' which is what they believe themodern-day traveller is seeking more now than ever.
Vivu Journeys are ready for the new chapter in travel and in Asia in particular, well equipped with the right offering for the international traveller with clear USP's that set them apart from other DMC's. The Vivu difference can be summed up in these three words; Connect, Control, Create. Vivu creates authentic connections between travellers and the communities they visit. Their philosophy is to build assets and create unique and exclusive products across each Vivu destination, to ensure control over the traveller's journey. Vivu Journeys is proud to own several assets throughout Asia which allows them to maintain complete control over the standard and quality of their product offering, as well as create a point of differentiation for clients. When clients are ready to start travelling again Vivu promise they can book with absolute confidence, if plans need to be changed they will have full flexibility and generous cancellation and rebooking policies.
Vivu founder, Tran Trong Kien came from humble beginnings in Vietnam. A truly inspiring story of adetermined and self-made entrepreneur, who funded himself through medical school with varioustourism roles. Successfully trained and practising as a doctor it wasn't long before he saw that the 1990sin Vietnam represented a period of great opportunity for tourism and a brighter future for himself andhis family. With this, he threw himself into his first business, a DMC dedicated to promoting tourism inVietnam.
Fast forward 25 years and a successful acquisition of Kien's DMC business paved the way for his latest venture, Vivu Journeys.
 Even with global conditions remaining complex and challenging for international travel, Vivu Journeys are very excited to be launching back into Asia. Despite bordering with China, Vietnam reacted quickly to covid-19 and although having a population of 97 million people, Vietnam has recorded just over 300 cases of the virus and not a single death. The country has successfully reopened, with life returning to a new normal and domestic travel thriving. The hospitality and tourism industry are ready and waiting with open arms for the return of international travel. Tran Trong Kien, Vivu's owner and leader commented "The current crisis has fundamentally changed the way people see the world. We believe people need more sustainability, equality and meaningful connections. At TMG, we are lucky to have always believed in those values and over the last 26 years, we have built amazing assets which are facilitating sustainable travel, creating thousands of jobs and have help build prosperous communities around Indochina. We are extremely excited to launch Vivu Journeys in Indochina at this time, who can help facilitate those meaningful travel experiences. This is for us like coming back to our roots, directly connecting our unique assets and experiences with the discerning and adventurous travellers. Vivu journeys is an important platform for tour operators to be fast, innovative and competitive in our quest to recover and thrive post Covid-19. We have built several DMC's, but I have not seen a better platform and there is no better time to do it than now. We will do everything so that Vivu journeys will be true at its mission to support sustainable growth".
For more information visit www.vivujourneys.com. For more information, images or to discuss feature ideas contact Deborah Youl Sales, Marketing and Product Director on [email protected] or 07825 628 484