TMG – Vivu Journeys has been delighted to provide its exceptional tourism services for international tourists on the luxury cruise ship Le Lapérouse first returning to Vietnam after two-plus years of the Covid-19 pandemic.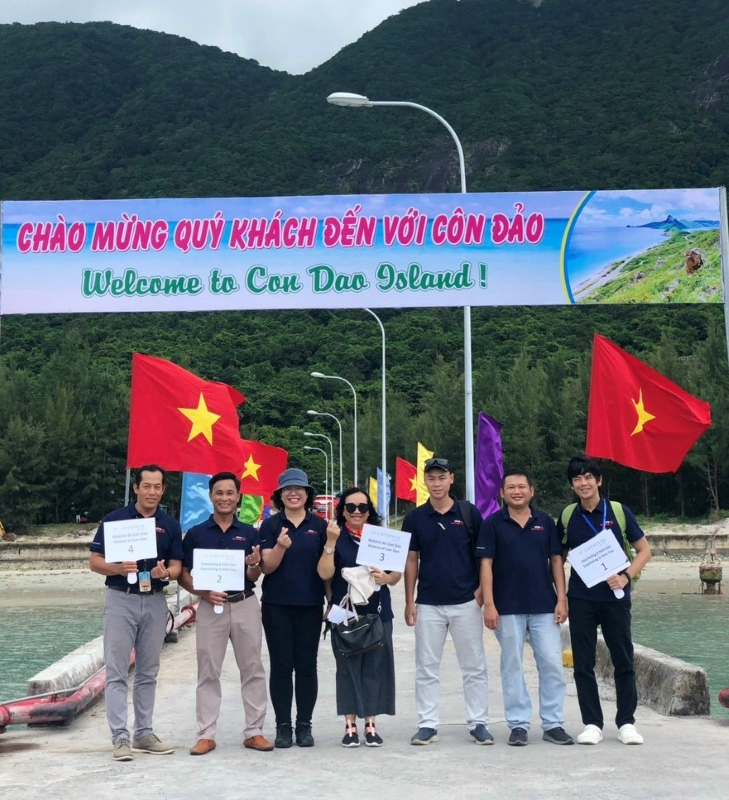 On October 1st, the world-class French cruise ship Le Lapérouse transported 88 tourists from different countries, such as the US, France, Germany, Brazil, Belgium, Switzerland, Australia, New Zealand, and so on, to Ben Dam Port, Con Dao Island.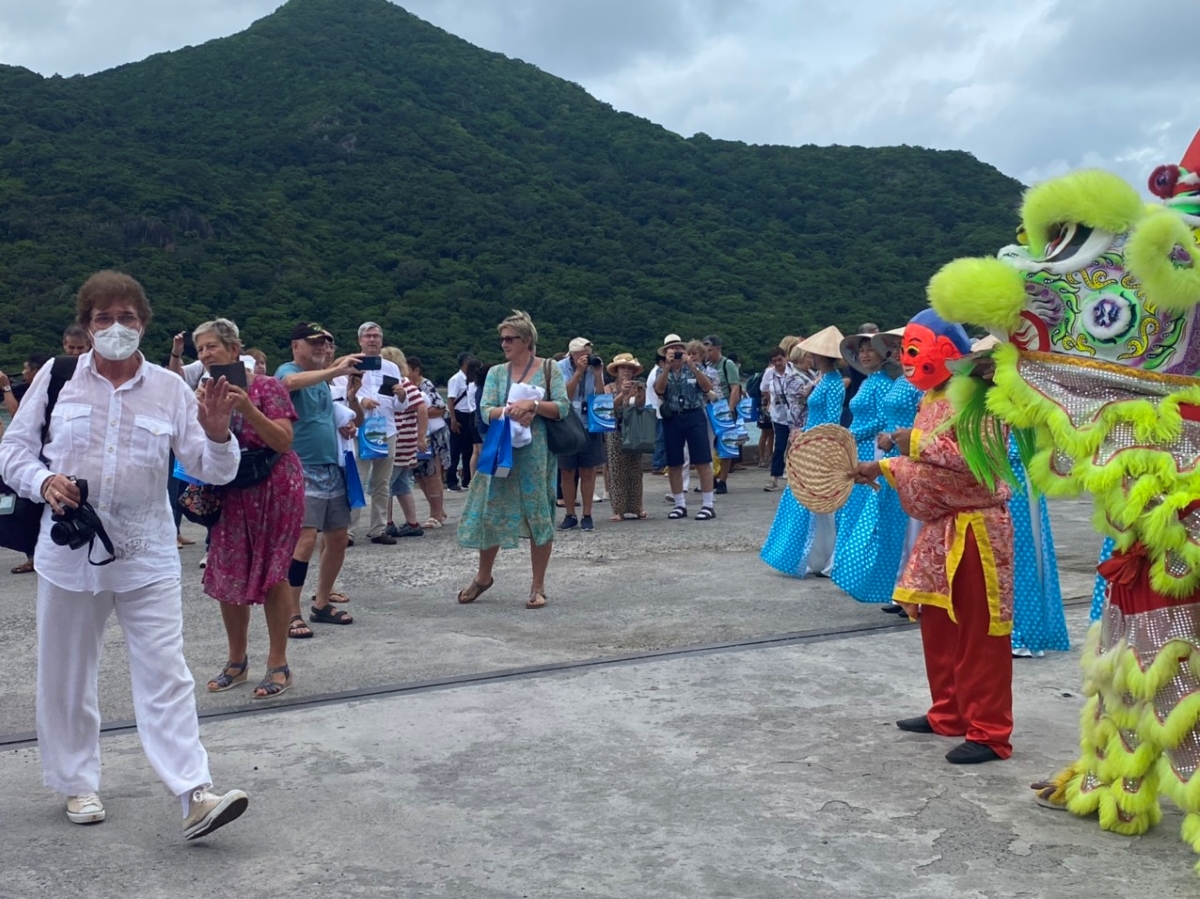 The event marked the first time an international cruise ship arrived in Vietnam after a two-plus-year suspension on sea voyages induced by the COVID-19 pandemic. Vivu Journeys, a member of Thien Minh Group (TMG), cooperated with the local authority to safely welcome onboard tourists to the port. 
When the ship docked at the port and tourists put their first steps on Con Dao island, Vivu Journeys' tour guides greeted them hospitably with their warmest handshakes and friendly smiles, leaving a good impression on the image of the Vietnamese people in tourists' hearts. Vivu Journeys is in charge of providing land tours at 8 ports appearing in Le Lapérouse's itinerary during this international trip to Vietnam. The cruise ship schedules to leave Vietnam on November 11.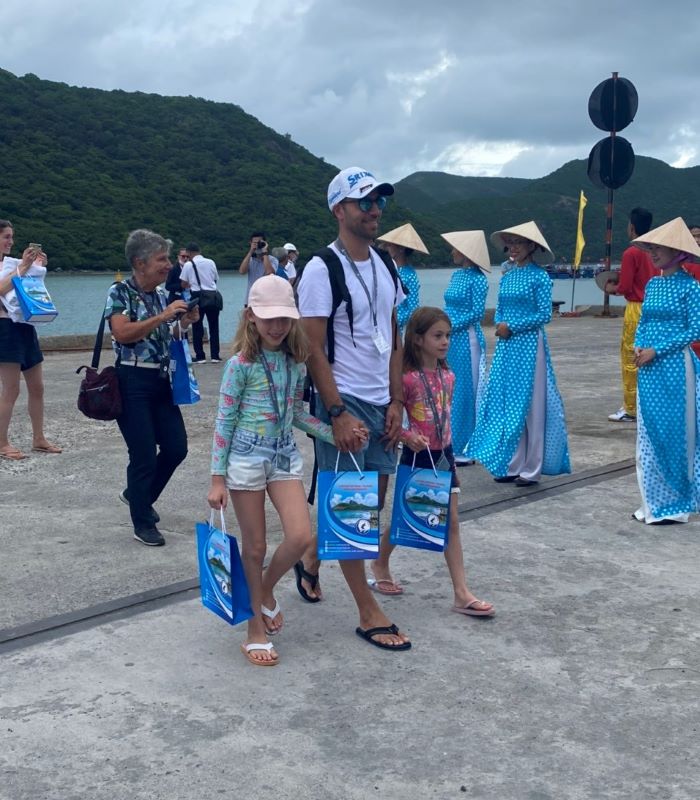 At Ben Dam port, tourists enjoyed various fascinating activities before exploring this sacred land's cultural and historical values. Visiting Con Dao Museum, Phu Hai Camp, French tiger cages, or snorkeling to watch the corals in Hon Cau were unforgettable memories for tourists on their vacation in Con Dao Island.
After leaving Con Dao Island, the cruise headed to Ho Chi Minh City. Nha Trang (Khanh Hoa), Quy Nhon (Binh Dinh), Tien Sa (Da Nang), Chan May (Hue), Hon La (Quang Binh), and Halong Bay (Quang Ninh) will be the following destinations.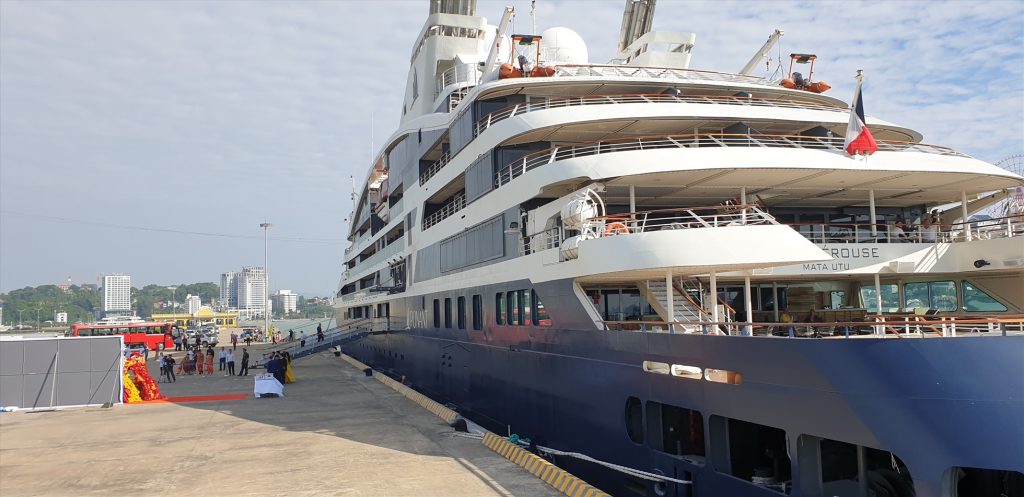 Vivu Journeys is a dynamic destination management company pioneering in providing exceptional tourism products and creating connections between tourists and destinations. As a member of the leading travel group TMG, Vivu Journeys prides to offer tourists novel journeys with distinctive experiences.