TMG – Thien Minh Group joined a tourism and aviation conference chaired by Vietnam Prime Minister Pham Minh Chinh to find solutions to bring back international tourists to the country.
On Dec 21, Vietnam Prime Minister Pham Minh Chinh hosted an online conference to discuss solutions to promote the country and attract international visitors to Vietnam. Ms. Vo Xuan Thu, Thien Minh Group (TMG) General Manager of the Mekong sub-region, Can Tho's People's Committee and businesses, and 19 other provinces in which foreign tourists are interested, attended the event.
Although Vietnam was one of the countries that reopened after the Covid-19 pandemic, the number of international visitors returning to Vietnam generally and Can Tho city, in particular, still needs to meet expectations when the end of 2022 is a few days away. According to delegates in Can Tho, there are many reasons. The limited number of international flights to Can Tho Airport, no sea tourism ports, and the 15-day-waiver visa policy, which makes many North American, Australian, and European tourists choose other destinations, are some to be named.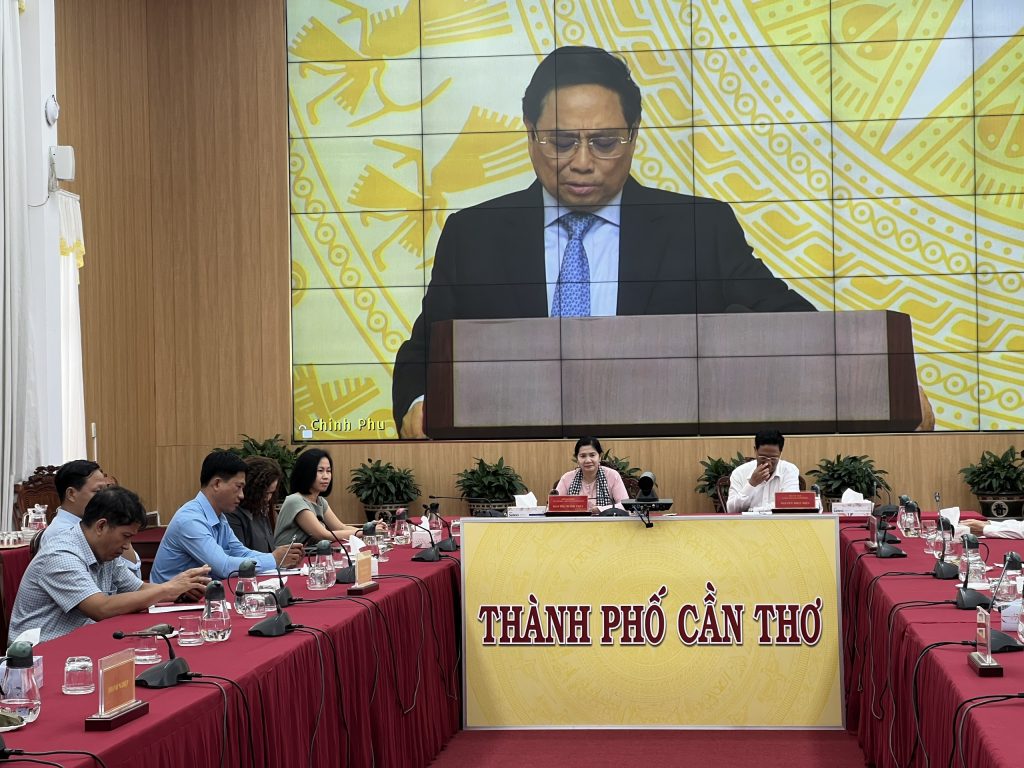 In that context, TMG and many other Can Tho tourism companies point out that having more international flights between Can Tho International Airport and its source markets, such as Korea, China, and Thailand, is necessary. Besides, the Ministry of Culture, Sports and Tourism also need to support the development of tourist ports to countries in the Mekong sub-region, such as Cambodia, Laos, and Thailand, to exploit the tourism potential here.
Listening to the sharing of tourism sectors, Prime Minister Pham Minh Chinh called on all to make more efforts and be flexible and creative in handling problems. 'We must provide the service that tourists need, not just what we already have,' the Prime Minister said.
In addition, the Prime Minister also required simple immigration and accommodation procedures for international visitors. Domestic and international airlines are encouraged to open new routes, directly connecting Vietnam with crucial markets.
'Hopefully, after this meeting, the Government will make positive efforts in visa policies for tourists from many countries. We're looking forwards to seeing the visa expiration extend to 30 days as well,' Ms. Vo Xuan Thu expressed her expectation.
Previously, TMG Deputy CEO Mr. Chris Farewell attended the Tourism and Aviation Industry Development Roundtable organized by People's Newspaper and Board IV. On behalf of the Vietnam Tourism Advisory Board (TAB), he said that easing visa policies for potential countries in Vietnam tourism will be one of three solutions to help Vietnam develop tourism.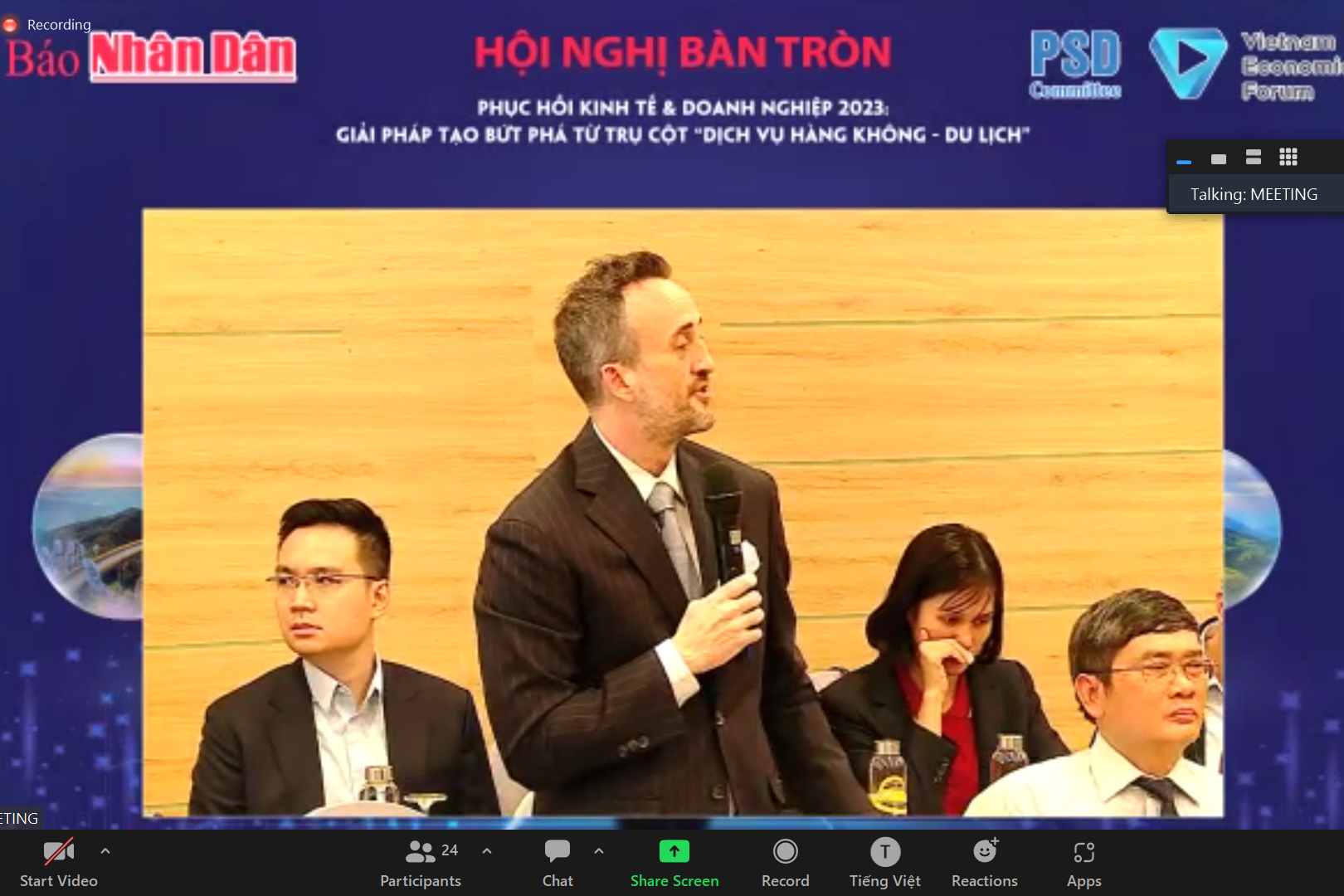 After 28 years of establishment and development, TMG is proud to be one of Asia's leading companies in travel, hotels, tourism, and aviation. With a global vision and orientation, TMG always seeks cooperation and coordination with the Government and partners to build Vietnam into an even more fantastic destination in the eyes of international tourists and friends.