TMG – With a $20 gifting to Flower Garden Hotel staff in Hanoi's Old Quarter, Woody and Rebecca Fridae made sure their incredible journey exploring the marvelous landscapes of Viet Nam reached another meaningful level.
Woody and Rebecca Fridae from the US recently vacationed in Hanoi, Vietnam. During their stay at Flower Garden Hotel in Hanoi's famous Old Quarter, they encountered a seemingly vital problem.
After checking out at Flower Garden Hotel, they took a Halong Bay tour. Only when were they on the way they figured out they had left all their money and passports in their room's safe.
With the tour guide's support, they immediately contacted Flower Garden Hotel. And instantly, the hotel receptionist told him the hotel already knew what was happening. He also confirmed that their money and passports were found in the safe.
Following the professional procedure trained, the staff filmed the whole process of removing the Fridaes' belongings and had them safe in a hotel's secure. Sending the video to the Fridaes, Flower Garden Hotel staff said the Fridaes could go on their tour to Halong Bay and get what they had left at the hotel when they returned to Hanoi.
'We followed what we were trained to do, and they called before we could reach out to them. And we were able to make them feel guaranteed and safe enough to go ahead with their plan,' said Mr. Nguyen Danh Dat from Flower Garden Hotel's FO.
When the Fridaes returned to Flower Garden Hotel, they gifted the crew $20, a bunch of thanks, and a story.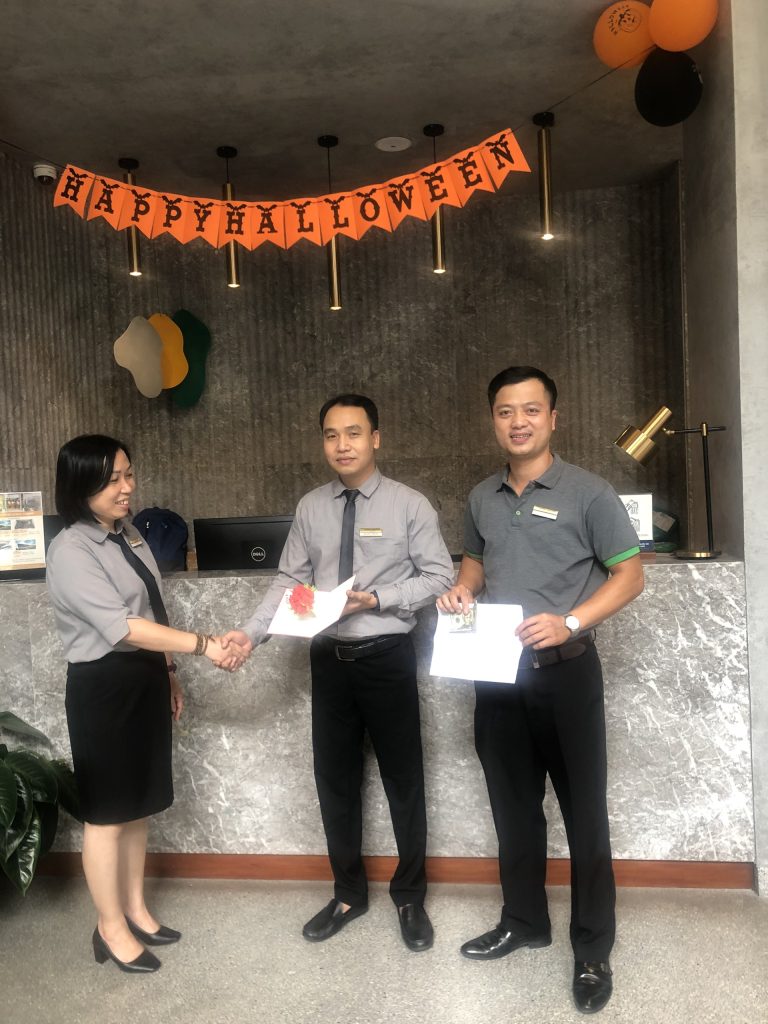 'When I was 10 years old, I found a wallet with about $ 45,000 US, I found his phone number and my father called and gave him information. He came to my house quickly. He opened his wallet and said take anything you want. I didn't know what to do, so I just took $20,' wrote Mr. Fridae in a note to the staff.
'Now I am giving that $20 to you. Maybe someday you will pass it on,' he added.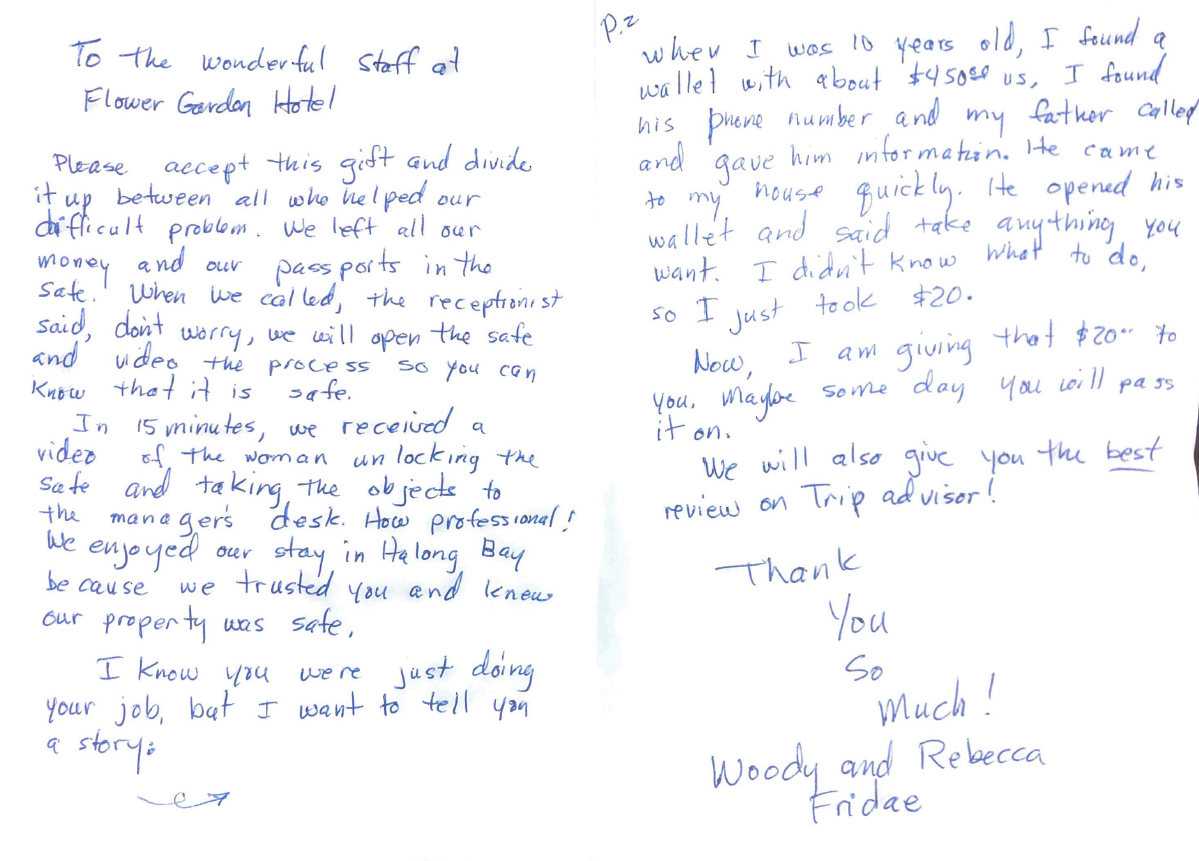 'We did not know that our job was that meaningful to him. Learning his story, we know this number of $20 is so much more than what it is. We suddenly feel so proud of ourselves and so glad that we did something good which contributed to the Fridaes' memories in Vietnam,' shared Ms. Ho Thi Lan Anh, FOM at Flower Garden Hotel.
'If not us, other teams at our hotel would do the same, following what we have always been trained. That's what we do and what we are,' stressed Mr. Nguyen Dinh Hanh, Flower Garden Hotel's bellman.