TMG –  If you are looking for a cozy, luxurious space to hold an intimate party with your loved ones, Spice Viet restaurant on Nguyen Truong To Street, Hanoi is an ideal choice.
Another Christmas is coming to town with the cold air during the last days of the year. In that context, let's celebrate this Christmas with the Chef of Spice Viet restaurant at Flower Garden Hotel, Mr. Pham Cong Huy, to create a cozy Christmas night.
December 24 is Christmas Day, a very special event. Spice Viet restaurant has organized a buffet for foreign and Vietnamese diners. On our menu, there are both Asian and European dishes for both foreign and Vietnamese guests. 
Regarding European dishes, we serve turkey, spaghetti for children, grilled Teriyaki beef ribs, grilled oysters with cheese, and also European salads. 
As for Asian dishes, we have fried chicken, grilled pork, and grilled beef, which are more suitable for locals. My favorite European dish is turkey, a dish originating from the West. But here at Spice Viet restaurant, we process it with marinades to make it more suitable for Vietnamese people. Various sauces, such as pepper sauce, wine, or mushroom fever, are also served.
For a menu like this, diners should enjoy European food before trying Asian dishes. As you know, Vietnamese food has a lot of spices, which will probably dominate the original taste of food. That's why it is better to enjoy European food first because European dishes have fewer spices and mainly retain the original taste. On the party menu on December 24, I think the most scoring Vietnamese dish is grilled squid because any food served by Spice Viet restaurant is very fresh and quality guaranteed. And more importantly, Vietnamese love seafood very much.
As a Spice Viet restaurant chef, I want to message all diners. I hope everyone has a happy, cozy party and a good time. Thank you, everyone, for taking the time to visit our Spice Viet restaurant.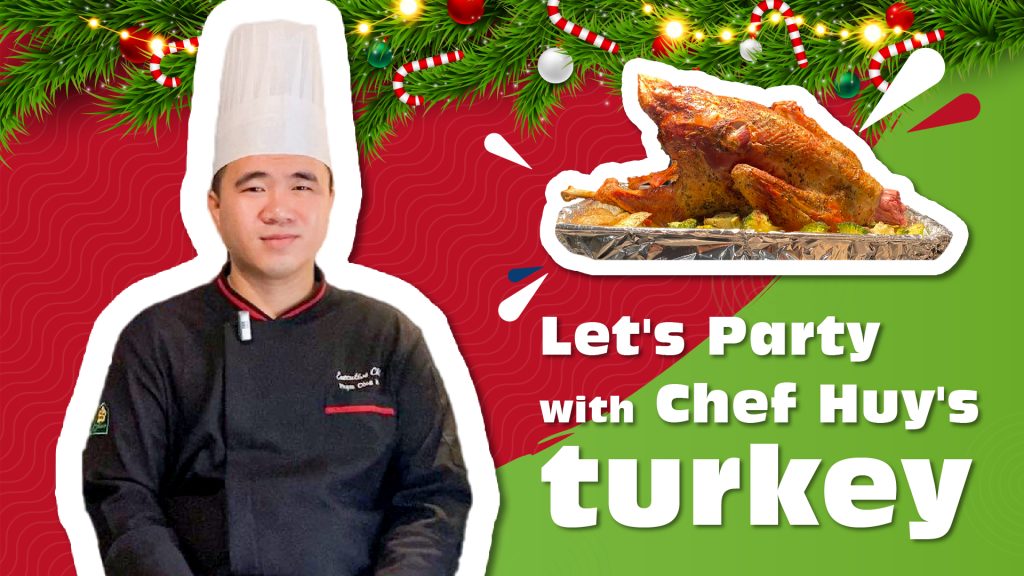 Founded in 1994, TMG has grown from a company with three employees to a business with more than 2,500 employees working worldwide. Thien Minh is proud to be Asia's leading company providing package travel services with the motto of customer-centricity. With four business pillars: Destination Management, Hospitality, Online, and Aviation, TMG is the perfect piece in journeys with diverse visitor experiences.