TMG – Not only is it one of the best places to bring guests the best sleeping experience in Hanoi, selected by National Geographic, but Flower Garden Hotel also levels-up customers' emotions to the next level with its luxurious, professional, and classy place.
No stranger to foreign tourists, Flower Garden Hotel has long been one of the best choices for tourists on their journey exploring the thousand-year cultural capital. Today, following Ms. Chau Thi Y Khoa, General Manager of Flower Garden Hotel, a Thien Minh Group (TMG) member, discover more about the Flower Garden in Hanoi.
The Flower Garden Hotel has 62 rooms with windows, which are very airy and cozy in a classical style. National Geographic magazine once selected Flower Garden as one of the places to bring the most peaceful sleep to visitors in Hanoi. 
Flower Garden is also very proud to be chosen by influencers in Vietnam and the world when visiting Hanoi, such as Miss World Vietnam, Miss Grand International, or Mr. Taster, who has many followers on Instagram and specializes in cuisine reviewing around the world. 
Many international and domestic tourists choose Flower Garden to rest in Hanoi. The hotel is very close to the old town, so it is very convenient for guests to visit the 36 streets. Besides, Flower Garden also has two luxurious apartments. Each apartment is 117 square meters, overlooking two beautiful lakes, Truc Bach Lake and West Lake. In addition, Flower Garden has Spice Viet restaurant on the 2nd floor and Rooftop Bar on the 14th floor. Visitors can enjoy traditional dishes or exceptional cocktails during a chit-chat with their loved ones on the 14th floor and watch Truc Bach Lake or West Lake comfortably and relax.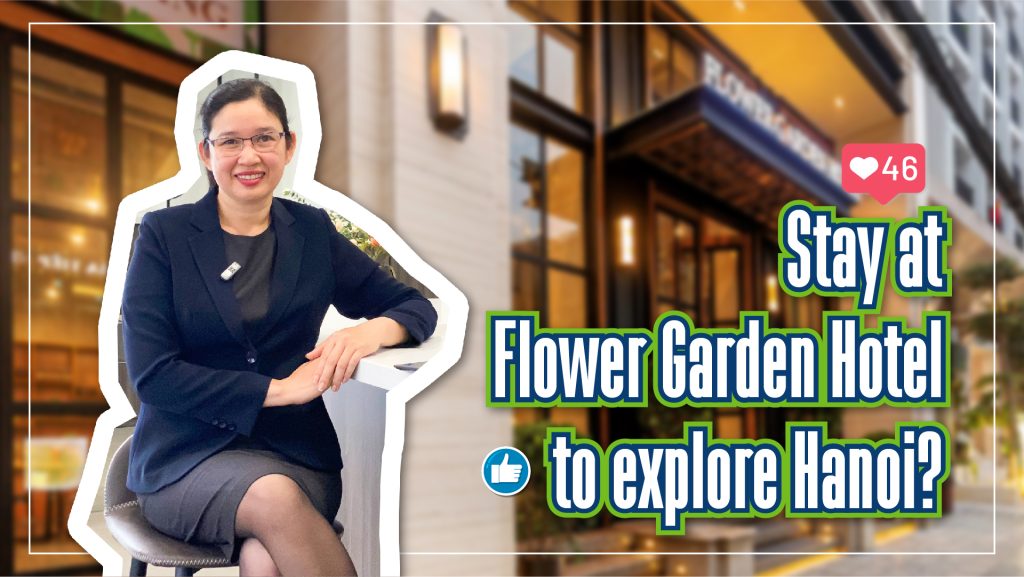 Founded in 1994, TMG has grown from a company with three employees to a business with more than 2,500 employees working worldwide. Thien Minh is proud to be Asia's leading company providing package travel services with the motto of customer-centricity. With four business pillars: Destination Management, Hospitality, Online, and Aviation, TMG is the perfect piece in journeys with diverse visitor experiences.