TMG – Vivu Journeys, one of the leading destination management agencies in Asia, shares its view about the latest entry fee that applies to visitors who want to visit the Old Quarter in Hoi An starting from May 15.
Hoi An City officially applies entrance tickets to international and Vietnamese tourists visiting Hoi An Old Quarter starting from May 15. According to the Chairman of the People's Committee of Hoi An City, the money will be spent on the restoration of the heritage, the renovation of the old town's infrastructure, and the organization of tourist events.
Ms. Nguyen Bao Phuong, Operation Manager of Vivu Journeys, talked about the entrance fee with Vietnamnet on Apr 5.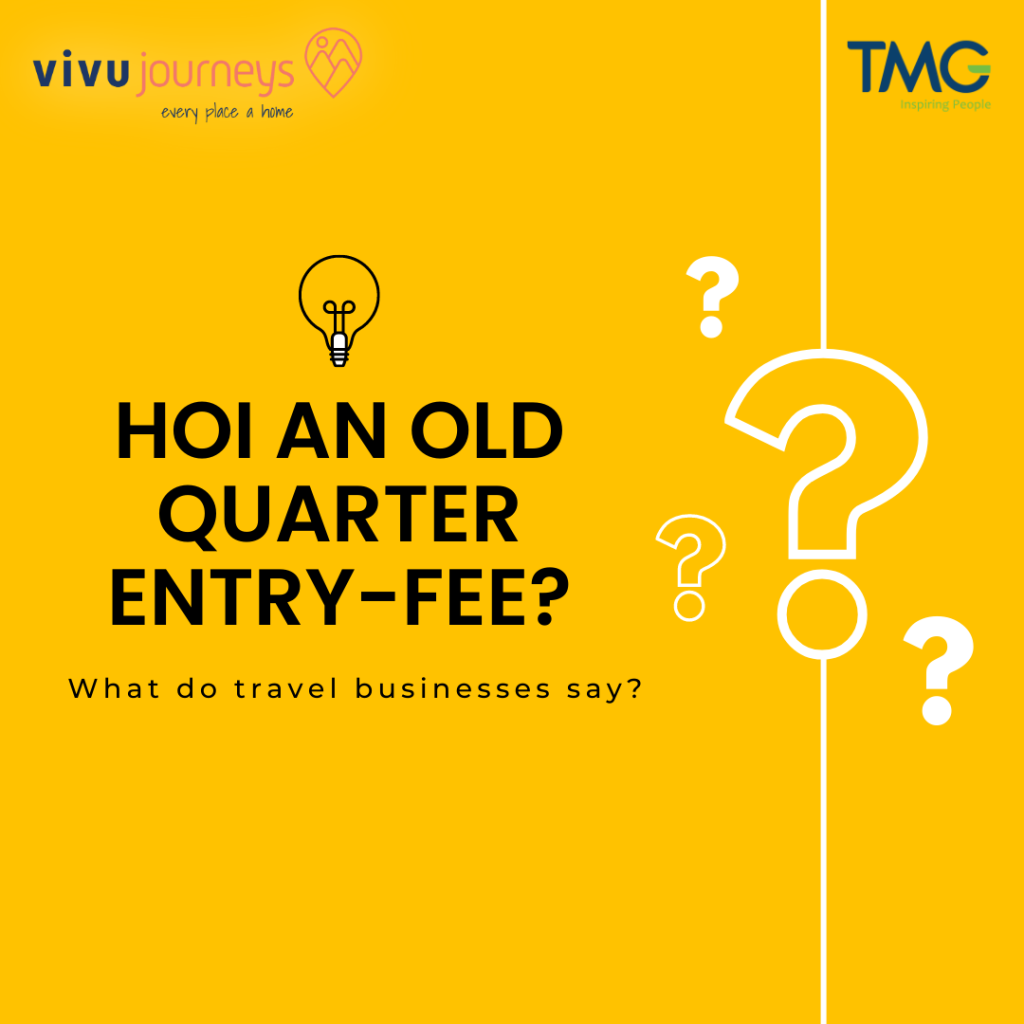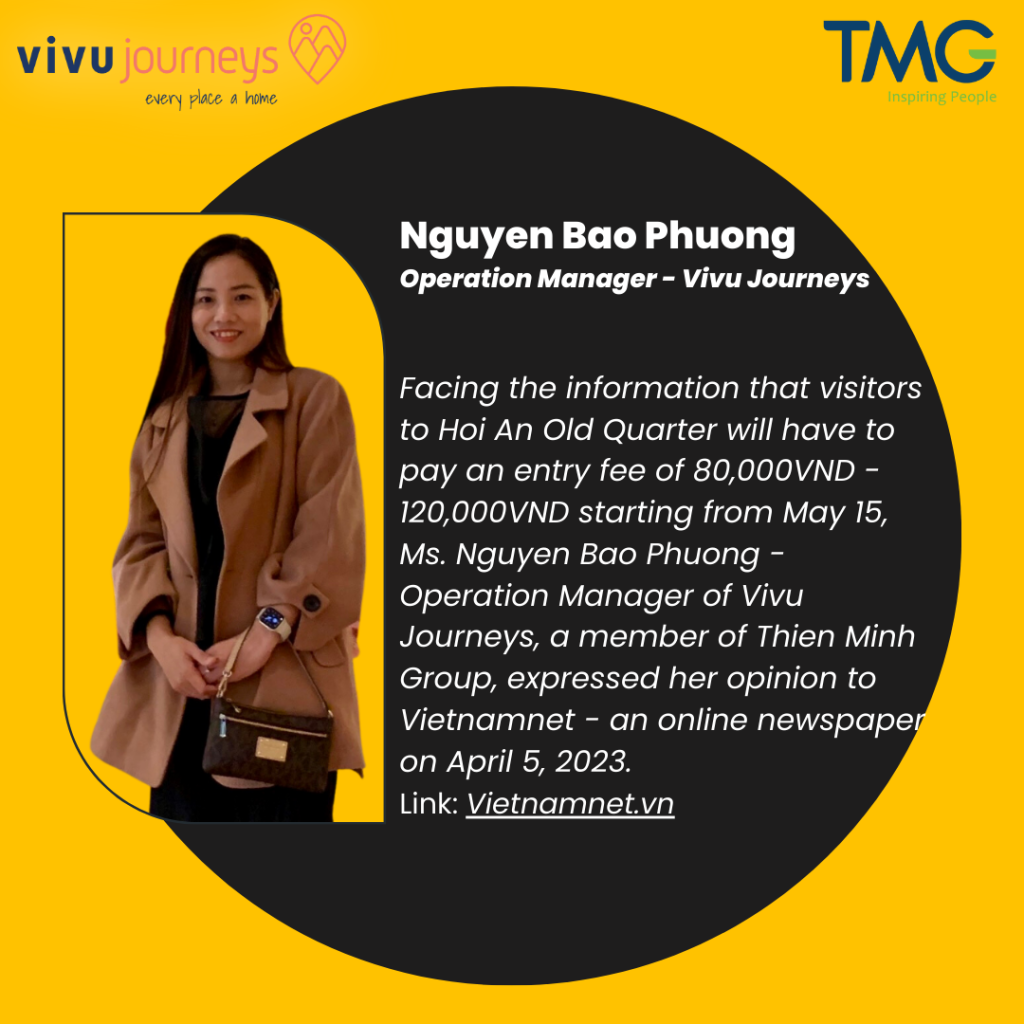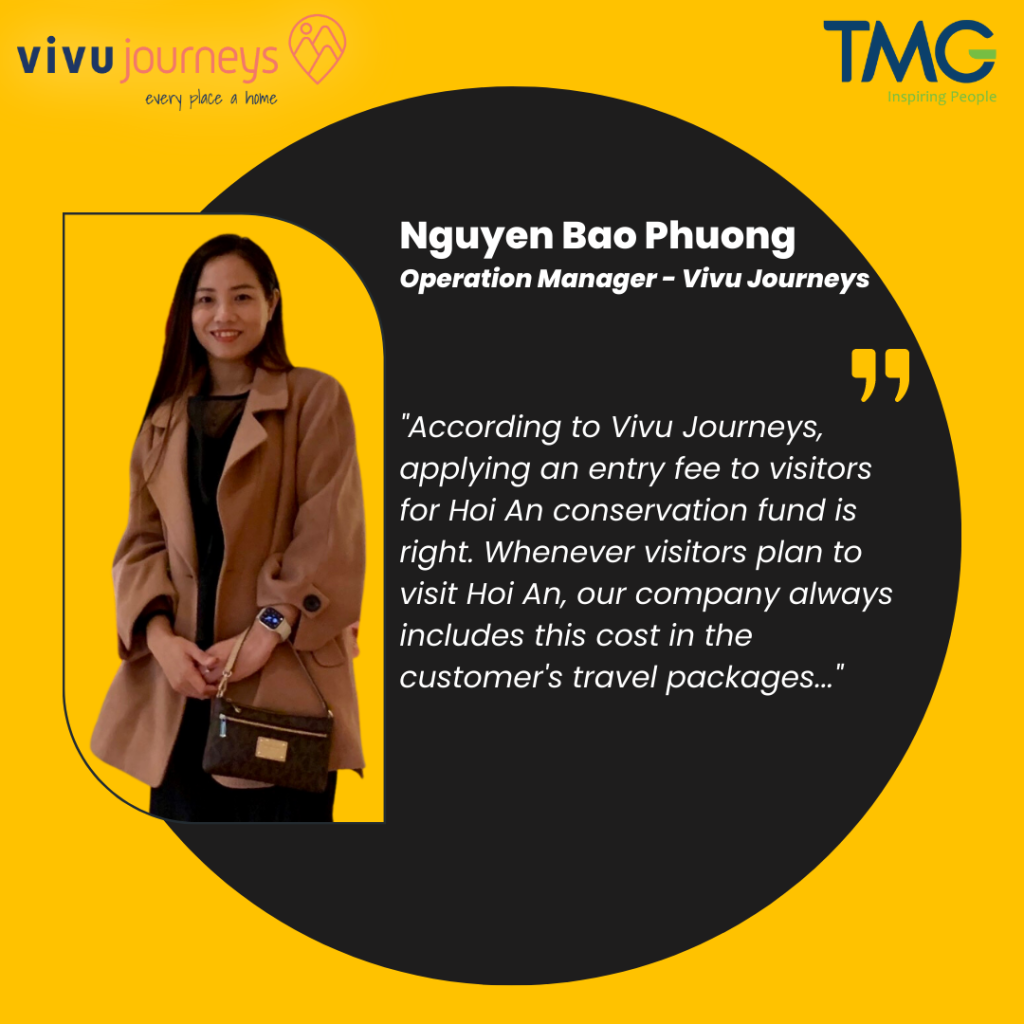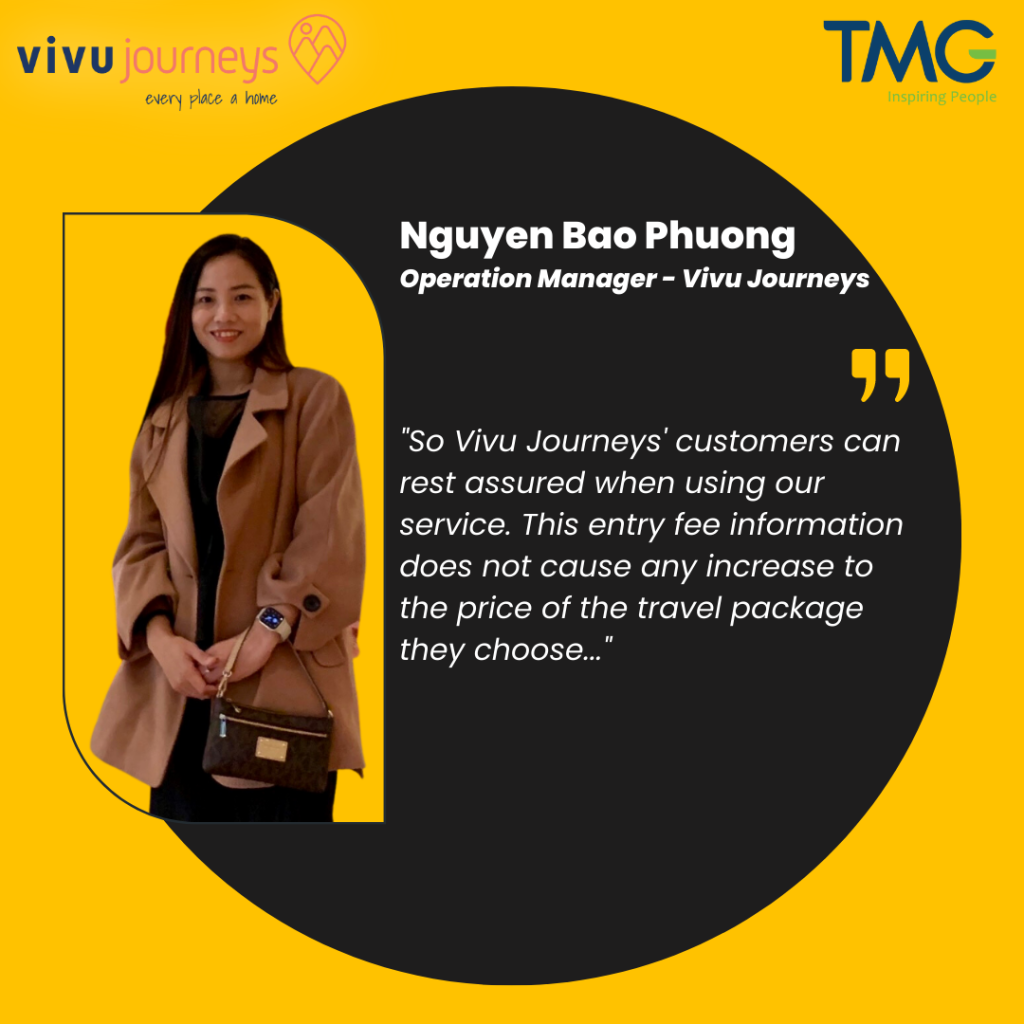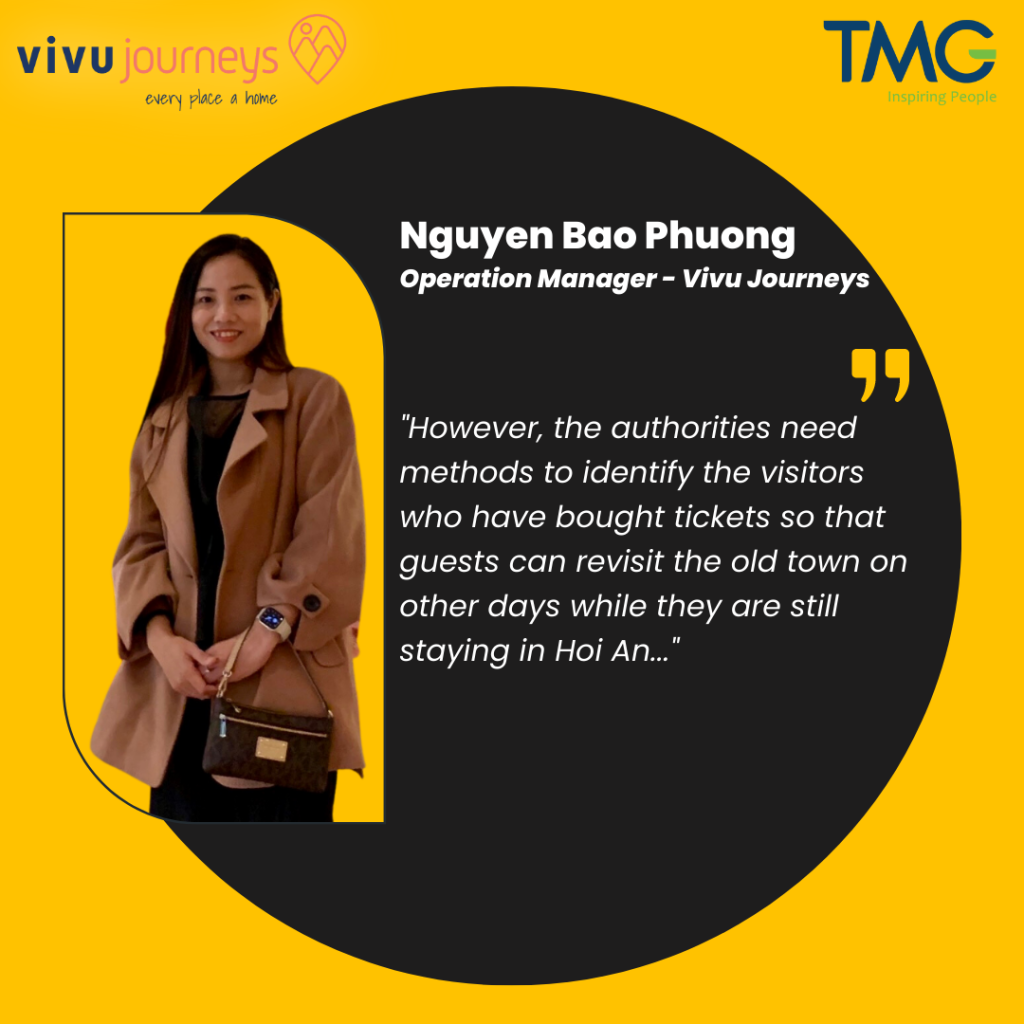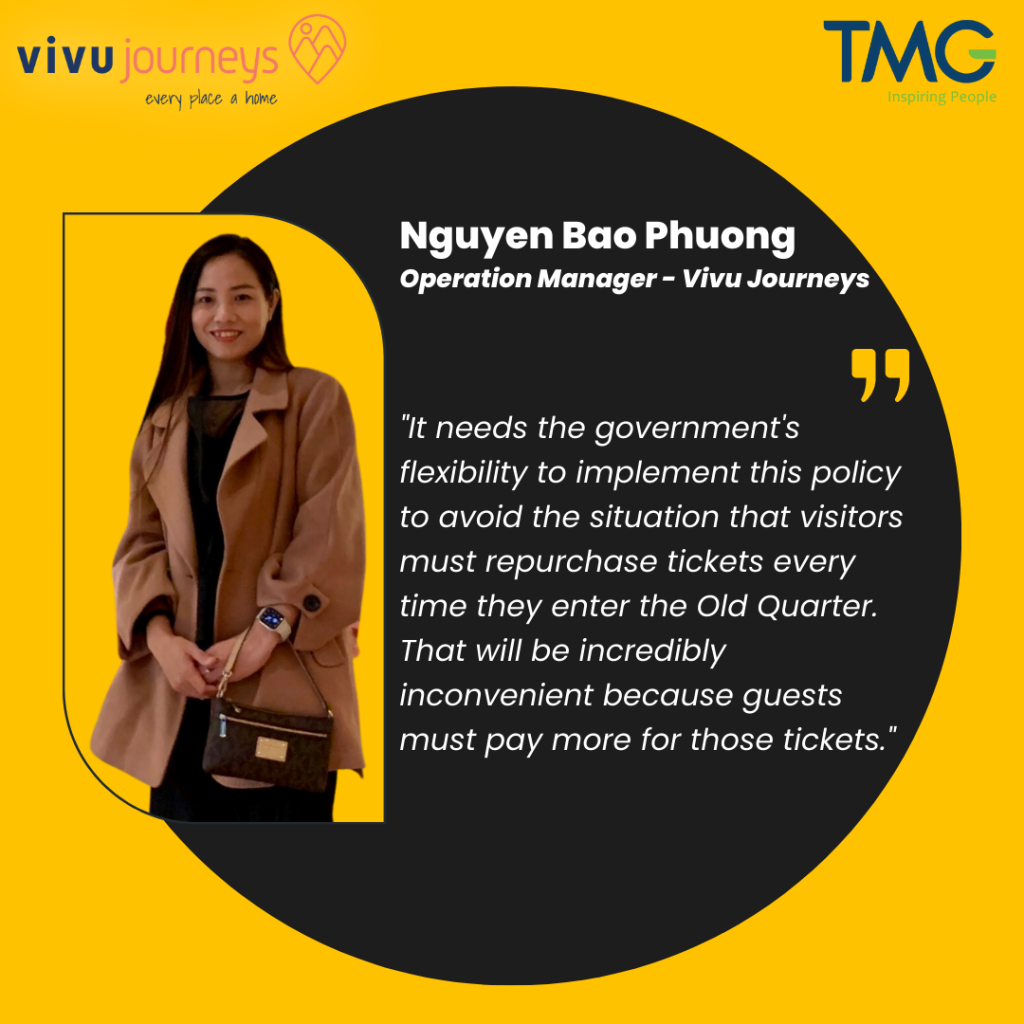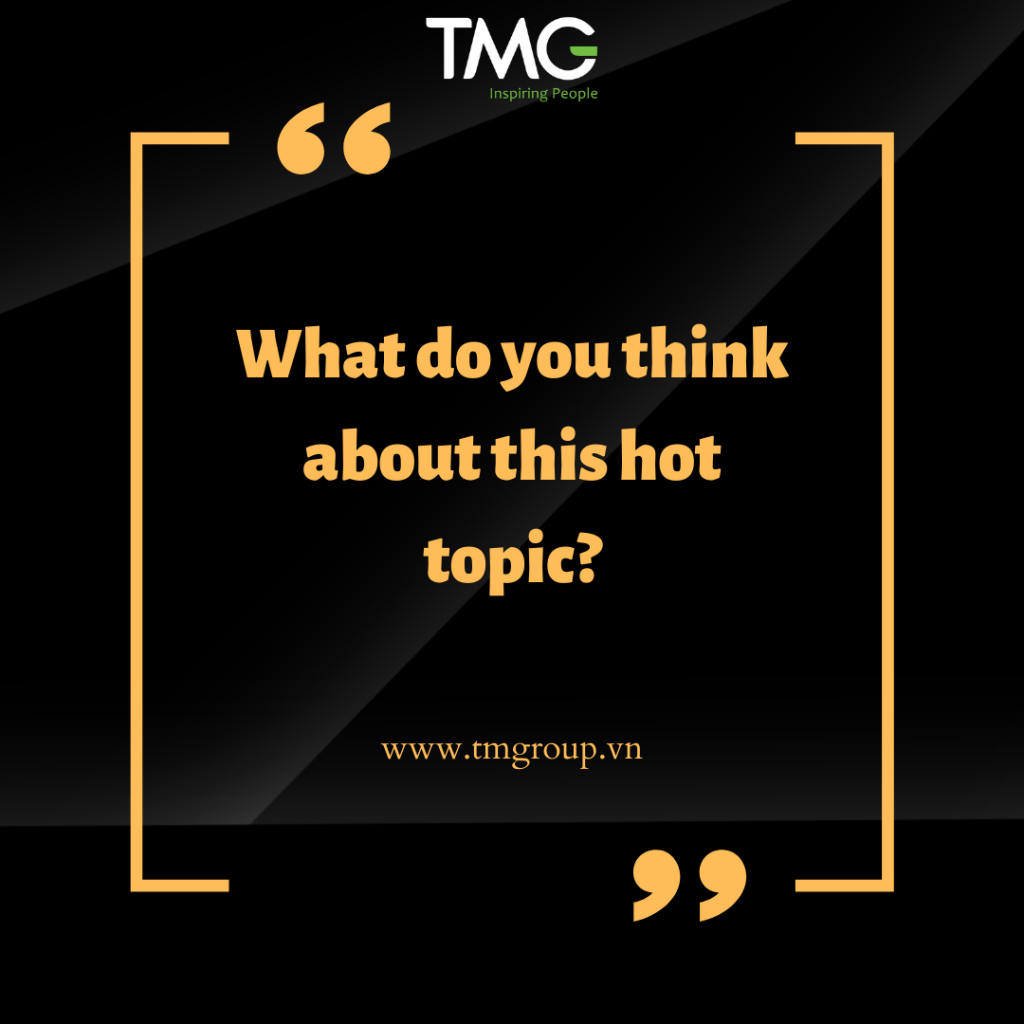 With youth, creativity, and nearly 30 years of operating tours from TMG – one of Asia's leading groups, Vivu Journeys has built and maintained sustainable, sincere, and intelligible partnerships. Vivu Journeys is proud to be the company that provides visitors with unique journeys of discovery.
Founded in 1994, TMG is proud to be one of Asia's leading companies in Destination Management, Hospitality, Online, and Aviation. TMG has been and will make more efforts to build a beautiful and safe image of the country and Vietnamese people in the eyes of international tourists.