TMG – TMG will actively support Quang Nam in 2023 to further promote its image to local and foreign visitors with the VisitQuangNam project.
Continuing to partner in tourism communicating and promoting activities, on Mar 31 at the 5-star beachfront resort TUI BLUE Nam Hoi An, Thien Minh Group (TMG) signed an MOU about tourism cooperation with the Quang Nam Department of Culture, Sports, and Tourism in 2023, which is about the VisitQuangNam project.
The Vice Chairman of Quang Nam Provincial People's Committee, Mr. Ho Quang Buu, the director of the Department of Culture, Sports and Tourism of Quang Nam Province, Mr. Nguyen Thanh Hong, and many regional officials attended the signing ceremony. On the TMG side were CEO Tran Trong Kien, the board of directors, and many group leaders.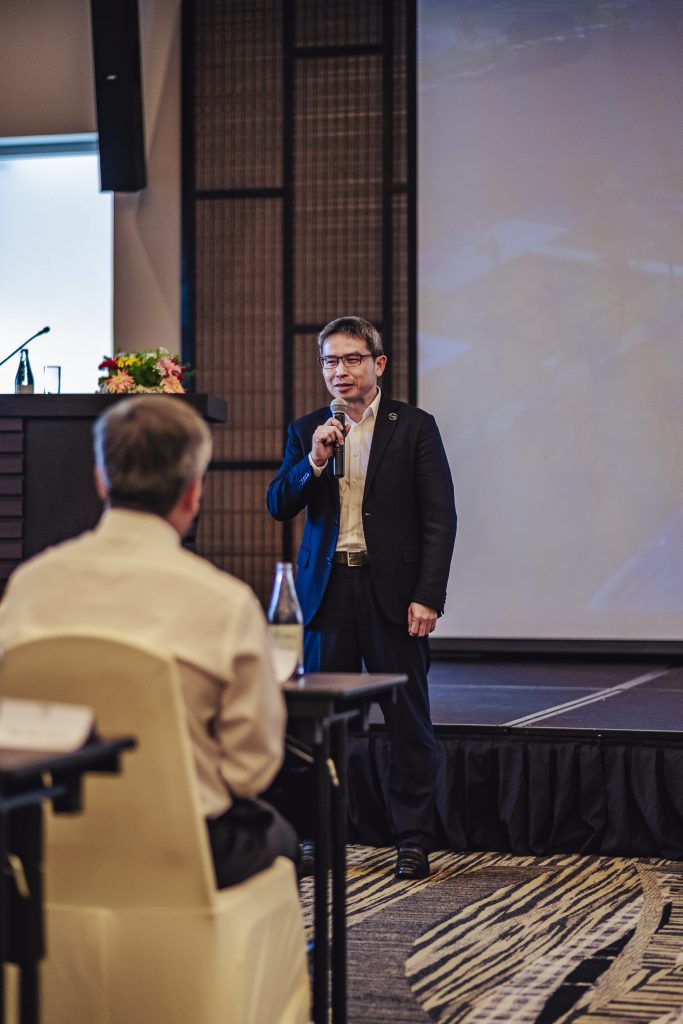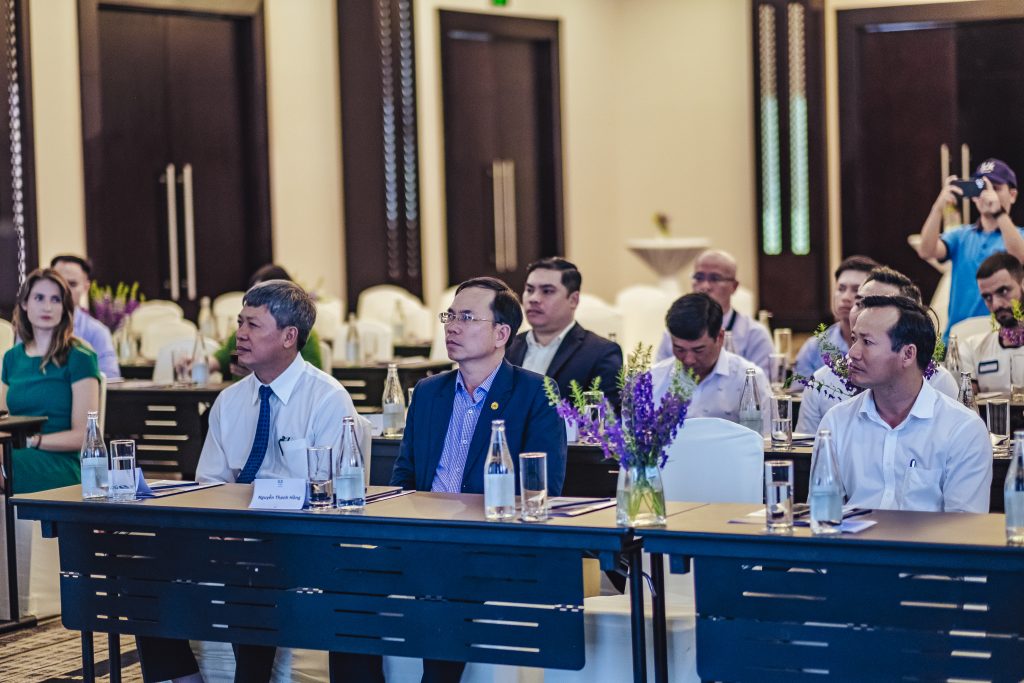 With this MOU signing ceremony, TMG once again showed that the group wholeheartedly supports Quang Nam in building exemplary tourism models focusing on green tourism in the digital era. The strategic point is TMG has supported Quang Nam in building and effectively running the website www.visitquangnam.com since 2022.
During the national tourism year 2022, the www.visitquangnam.com website has made many practical contributions to Quang Nam tourism. It has continued providing local and international tourists with many active directions and valuable ideas about local exploration journeys. On that basis, visitors can conveniently plan to travel as soon as possible to attend special events and experience Quang Nam province's natural and cultural beauty.
The first website ever in Vietnam about green-tourism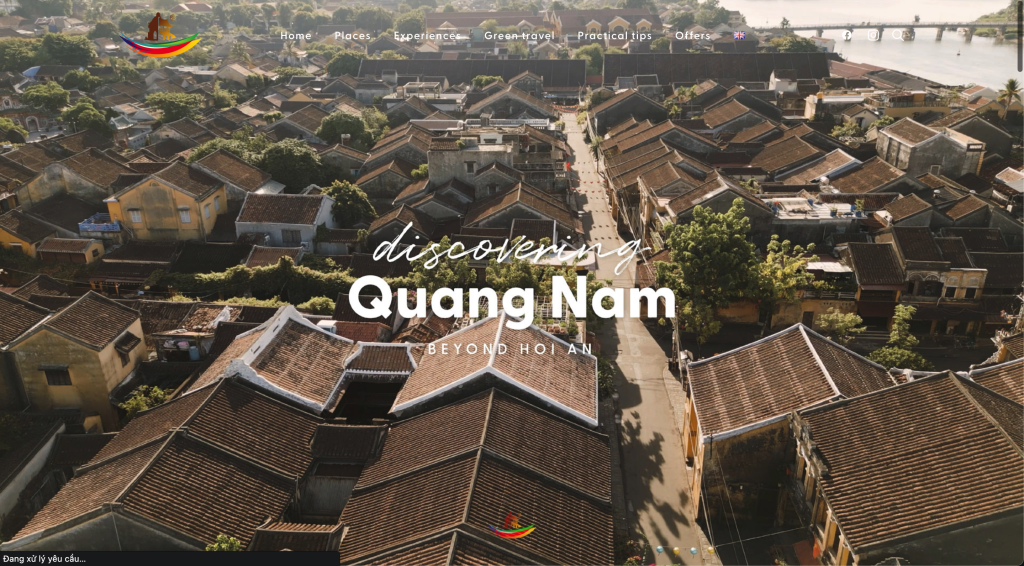 According to Ms. Esther De La Cruz, content advisor of TMG on the website www.visitquangnam.com in 2022, this is the first online platform of Quang Nam in particular and Vietnam in general to introduce sustainable tourism and has been consulted by experts of the Swiss Sustainable Tourism Program (SSTP) on the content. To spread Quang Nam's image to domestic and international tourists online, www.visitquangnam.com is an address that provides helpful information, inspiring tourists worldwide to discover the unique beauties of the culture, cuisine, and people in Quang Nam.
With professional storytelling and helpful information from the weather, detailed instructions on VISA application in Vietnam as well as the latest visa policies from the Government, www.visitquangnam.com and a system of satellite social media channels such as Facebook, Instagram, YouTube, and TikTok… will give visitors daily and objectively sight of the travel in Quang Nam, famous tourist destinations and unknown destinations. 'A remarkable factor is the content given should always come from the benefits of tourists. That's our way,' Esther affirmed.
In parallel with constructing the website and satellite social media channels, the team will continue actively coordinating with the Quang Nam Information Tourism And Promotion Center in human resources training, technology, and techniques transfer. So Quang Nam Department of Culture, Sports and Tourism can confidently maintain and develop this digital system built by TMG. 'Quang Nam must always remember that this is the website of Quang Nam province, not TMG's. Only then can this project be successful and survive to the later stages,' Ms. Esther added.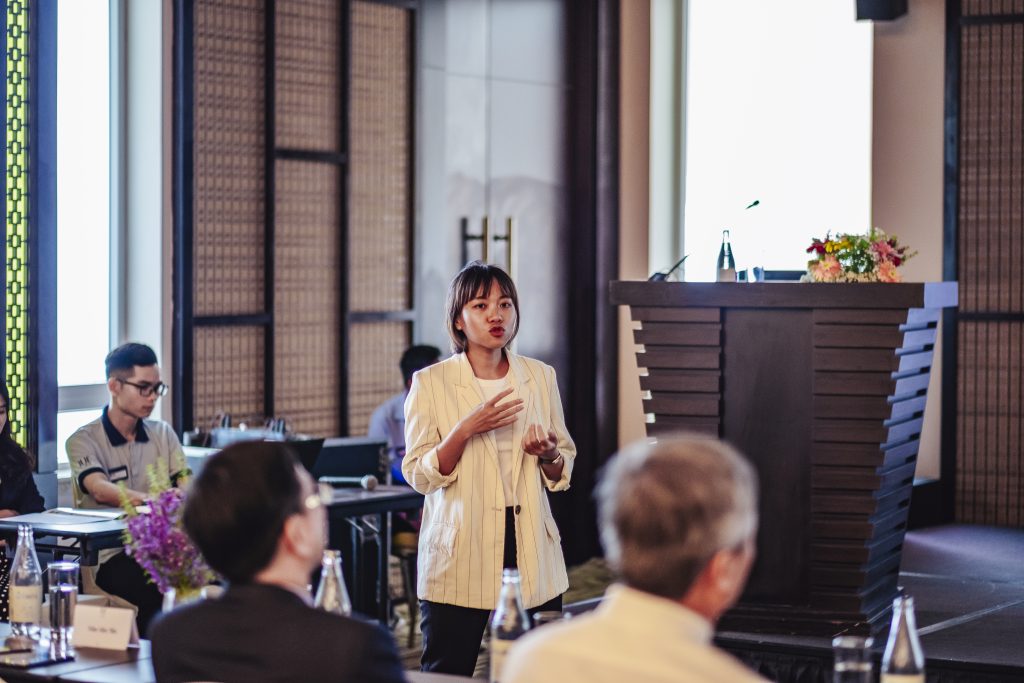 After over a year of operation and development, the website of visitquangnam.com currently offers two languages, English and Vietnamese. It is expected that the website will be updated with Korean and Japanese versions in its system by the TMG team to procure the advantage strengths of TMG – the leading tourism company in Southeast Asia and Asia. 'I hope that more Vietnam readers will know about visitquangnam.com. Because it has been quite familiar to foreign readers, I hope it can have a broader approach to young Vietnamese people, attracting them to follow us on social platforms and our articles on the website,' Ms. Tram Bui, Editor-in-chief of visitquangnam.com in 2023, added.
'This year, everyone can expect to see more beautiful videos, more articles that detail information other websites don't have, and more gorgeous photos of Quang Nam,' she promised.
Recently, TMG and the Representative Office (RO) in Korea of the Vietnam National Administration of Tourism (VNAT) signed a memorandum of understanding on tourism cooperation in the Korean and Vietnamese markets. This is the basis for TMG and the website visitquangnam.com to promote and attract more Korean tourists to Quang Nam in 2023 and beyond.
In addition to building a digital system for Quang Nam, in 2023, TMG continues coordinating with the ROs of Quang Nam Department of Culture, Sports, and Tourism in Hanoi, Ho Chi Minh City, and the UK in organizing Quang Nam tourism promotion events, promoting significant events organized by the province such as the Vietnamese Ginseng Festival in 2023, International Food Festival – Quang Nam 2023,…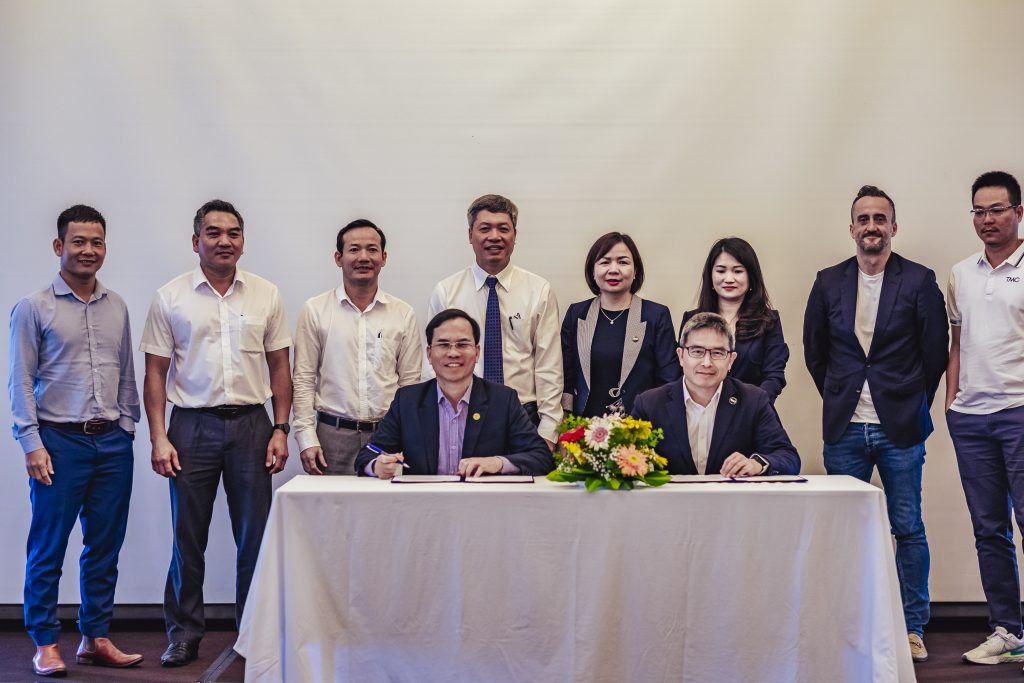 In the national tourism year 2022, TMG also supported Quang Nam in building and operating Quang Nam welcome gate in Dien Ngoc ward, Dien Ban, Quang Nam. Symbolizing the top of Ngoc Linh mountain, the source of the Thu Bon River, a famous place with Ngoc Linh ginseng gardens – national treasures with many cultural values, Quang Nam welcome gate has contributed to promoting more images of Quang Nam province to visitors.
Founded in 1994, TMG has grown from a company with three employees to a business with more than 2,500 employees working worldwide. Thien Minh is one of the leading Asia companies providing package travel services with the motto of customer-centricity. With four fields of operations, including Destination Management, Hospitality, Online, and Aviation, TMG is the perfect itinerary piece that creates an exceptional visitor experience.