TMG – Vietnam has completely reopened its borders to welcome international tourists back to the country. However, the result hasn't met expectations. Mr. Chris Farwell, CFO of Thien Minh Group, points out what obstacles are still preventing tourists from traveling to Vietnam.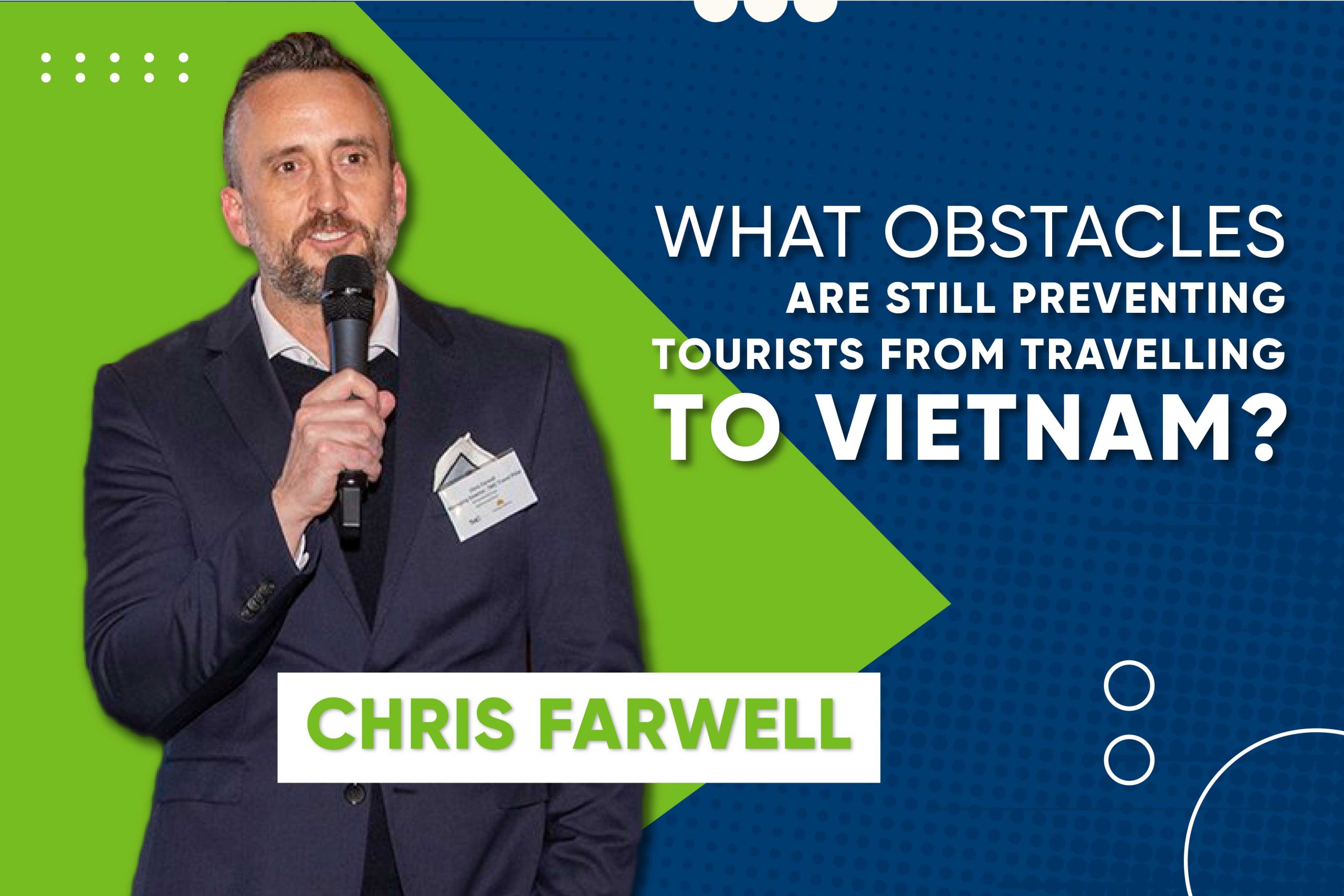 Firstly, Mr. Chris Farwell said that the biggest barrier by far has been the airline capacity into Vietnam and also the oil prices with the war in Ukraine, the sanctions on Russia, and the lack of supply globally then. It has been a struggle for tour operators to secure tickets at the right prices, so it put people off traveling long haul. Flights happen within Europe, the US, and within Asia as well. 
Secondly, visas are continuing to prevent tourists from traveling to Vietnam. Tourists tend to visit another country that is similar to Vietnam yet has a much more free-visa policy, unless they have specific reasons for coming to Vietnam. It can be seen that there is a significant increase in tourists coming from countries where Vietnam applies the visa waiver for the first 15 days. 
However, this policy troubles tourists who come to Vietnam from long-haul destinations. The visa waiver is only 15 days for those countries, so Vietnam really needs to increase that to 30 days because people are spending more than two weeks on their holidays when they come here around 21 to 28 days. Hence, that would be a huge benefit if Vietnam can remove any barriers to the visa policies.
Returning to Vietnam after 2 year-plus of the pandemic, Mr. Chris Fawell shared in the excitement that for him, the last three months have been the best months of the last two and a half years with seeing a really great return in short to medium-haul tourists coming to Vietnam. Along with the long haul's starting to return finally in the last couple of months. 
"So it's such a relief and enjoyment for me to see tourists coming back to Vietnam to enjoy this beautiful country that I love so much. It's really a pleasure to be welcoming them again and you get such a feeling of excitement welcoming the guests to our lovely country once again," Mr. Farwell shared.
For the long haul, he affirmed that the signs of recovery have started to be seen. "In spite of the challenges mentioned earlier, we're starting to see some positive signs finally coming, which's great", he said.
Besides being TMG CFO, Christopher Farwell is also the Managing Director of Vivu Journeys, a dynamic destination management company pioneering in providing exceptional tourism products and creating connections between tourists and destinations. As a member of the leading travel group TMG, Vivu Journeys prides to offer tourists novel journeys with distinctive experiences.