Farm-to-table eatery set to open on July 01, 2018 in Hoi An.
Spice Viet Hoi An is the second branch of brand-new restaurant chain focusing on fresh and authentic Vietnamese cuisine, developed and managed by Thien Minh Group Hospitality.
HOI AN, JUNE 26, 2018 ― Thien Minh Group Hospitality (TMGH) is set to open its second standalone restaurant, Spice Viet – Authentic Vietnamese Cuisine, at 187 Ly Thuong Kiet, Hoi An, Vietnam, on July 01, 2018. Just a short walk from Thu Bon River and the iconic Japanese Covered Bridge, the farm-to-table, casual dining spot makes use of fresh, seasonal ingredients from local sources within 30km.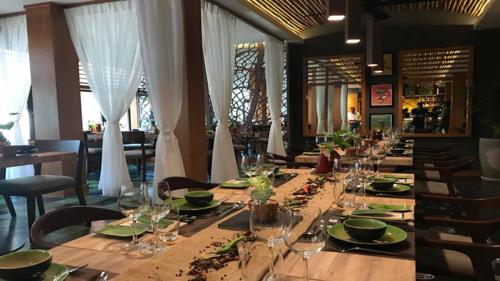 Spice Viet menu features authentic Vietnamese favorites: From the 8-hour simmered traditional beef stew (Bò Kho 8 Giờ) which has already become Spice Viet signature, to the hearty one-bowl meals such as Bún Chả Hà Nội, the famous grilled pork and noodle dish from the capital city. Moreover, there is a special regional menu unique to the restaurant location, featuring a selection of Hoi An's best known dishes: From Mỳ Quảng – turmeric spiced noodle with pork, shrimp, eggs, and sesame rice cracker to the crispy Bánh Xèo – rice pancake filled with shrimp, pork and bean sprouts.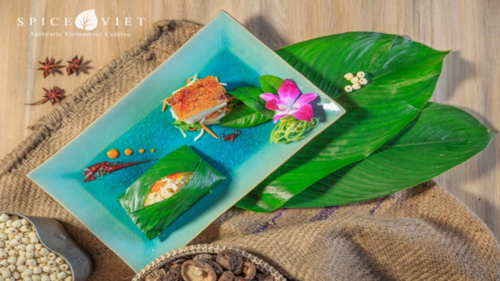 For groups and special events, Spice Viet Hoi An offers a range of competitively priced set menus, giving a perfect taste of regional Vietnamese cuisine for all budgets and occasions.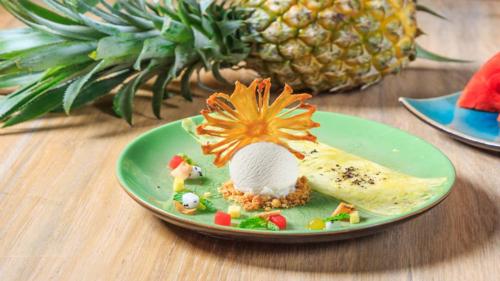 Spice Viet Hoi An is the second branch of Spice Viet, with the first successful branch opening in Hue in April of last year. The third branch of Spice Viet will open in Ho Chi Minh City in October this year, while the first overseas branch is set to open in London at the end of 2018.
For more information or to make reservations, please call hotline: +84 (235) 626 9999, or email [email protected], or visit www.eatspiceviet.com.
About Thien Minh Group Hospitality
A leader in hospitality management in Southeast Asia, TMG Hospitality (TMGH) manages 3- and 4-star properties, cruises, restaurants and premium transportation options.
TMGH's management portfolio encompasses international-standard hotel brands across Vietnam and Laos including Victoria Hotels & Resorts, Victoria Cruises, ÊMM Hotels & Resorts and Mai Chau Lodge as well as 11 boats under L'Azalée Cruises and Emeraude Cruise in Ha Long Bay. The group also manages and operates the Spice Viet chain of restaurants.
A subsidiary of TMG, a leading travel and hospitality group in Asia since 1994, TMGH delivers truly professional services by managing operations and providing back office functions while maintaining and strengthening the unique identity of each brand.
MEDIA CONTACT:
Mr. Daniel Wood
Executive Director, Thien Minh Group Hospitality
Address: Level 10, 157 Pasteur, Ward 6, District 3, Ho Chi Minh City, Vietnam
Email: [email protected]