On June 22, 2018, Vietnam National Administation of Tourism (VNAT), in coordination with Thien Minh Group and Vietnam Airlines, successfully organized Vietnam Tourism Roadshow in Vienna.
This was the first time that Vietnam Tourism Roadshow had been officially represented at the very famous Niederösterreich Palace in Vienna, Austria. With the historical significance and longstanding culture of the Palace, the presentation of Vietnam Tourism Roadshow made a great impression on the guests including the representatives from travel and media agencies in Austria. Especially, the show had pleasure in welcoming the presence of Mr. Le Dung, Vietnamese Ambassador to Austria and Mr. Thomas Loidl, ex-Austria Ambassador to Vietnam.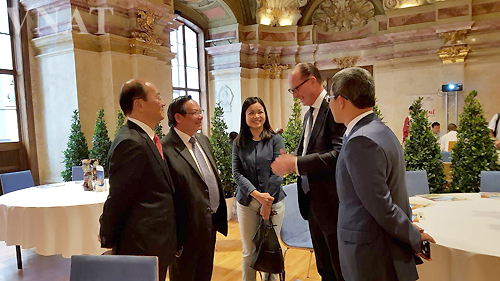 According to Chairman of VNAT Nguyen Van Tuan, Vietnam had a strong growth in tourism and been one of the key economic factors of the country. The S-shaped country with its stretch of coastline and natural beauty was becoming an attractive destination of the tourists in Europe. The population of Austria was only about 9 million but its per capita income of 50 thousand dollars per year was almost highest in the world. In 2017, the number of Austrian tourists to Vietnam reached over 18 thousand, increased 8.5% compared to 2016. The leader of Vietnam Tourism hoped the relationship between Vietnam and Austria in general as well as travel businesses between the two countries would be increasingly strong, which help Vietnam become an indispensable destination of Austrian tourists.
In addition to Austria, Vietnam Tourism Roadshows were held in Zurich, Budapest and Praha.
Source: vietnamtourism.gov.vn