TMG – Thien Minh Group welcomes the return of Chinese tourists by introducing its outstanding products in two major cities Guangzhou and Shanghai.
Thien Minh Group (TMG) cooperated with Vietnam Airlines and Sun World, successfully organizing Vietnam tourism sales kickoff events in two large Chinese cities, Guangzhou (3/3) and Shanghai (6/3). Taking place before Chinese tourist groups are allowed to travel to Vietnam starting on March 15, the events attracted the participation of Vietnamese consulates in the two cities and many local travel and tourism companies.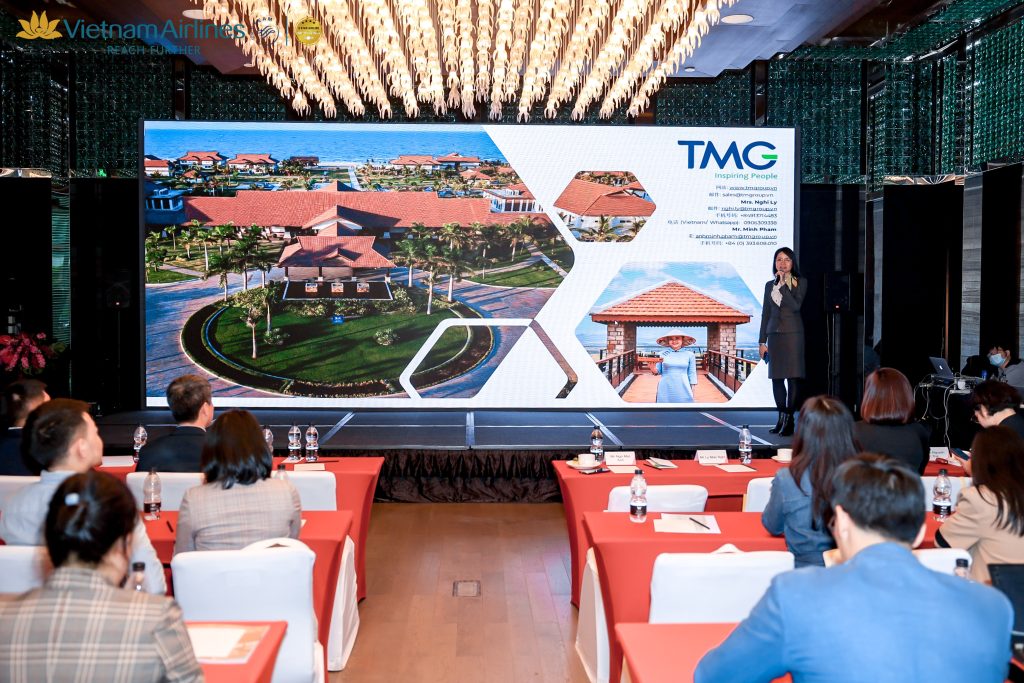 In addition to updating information about the tourism policy of the Vietnamese Government, Ms. Ly Man Nghi, TMG Director of Sales, said that the group reintroduced to China's travel, aviation, and media teams the most typical products and services of Vietnam that TMG is providing.
"First of all, there is the 5-star beach resort TUI BLUE Nam Hoi An, a world-class resort that owns one of Vietnam's most pristine and beautiful beaches. With 318 rooms and luxurious villas in a beachfront campus, TUI BLUE Nam Hoi An has become the best destination for full-trip charter flights from the Chinese market to the central region of Vietnam," shared Ms. Ly Man Nghi.
Towards the center of Hoi An city, Victoria Hoi An beach resort and spa brings an Indochine-style architectural space with many services and activities to help visitors optimize their resort experience when exploring Hoi An ancient town. The quiet beach next to the resort and the central swimming pool will bring visitors fantastic activities on and off the sea.
For Chinese tourists who want to discover more about Southeast Asia, TMG provides a luxury 4-star Victoria Mekong Cruises. It cruises from Can Tho city, Vietnam, to Phnom Penh, Cambodia. Or Victoria Xiengthong Palace in Luang Prabang, Laos, will be a memorable option for tourists who have once set foot in the old residence of the Lao royal dynasty.
Meanwhile, at the world natural heritage of Ha Long Bay, the scenic seaplane flights of Hai Au Aviation continue to hook the attention of Chinese agents because of their distinction in the Vietnam tourism market.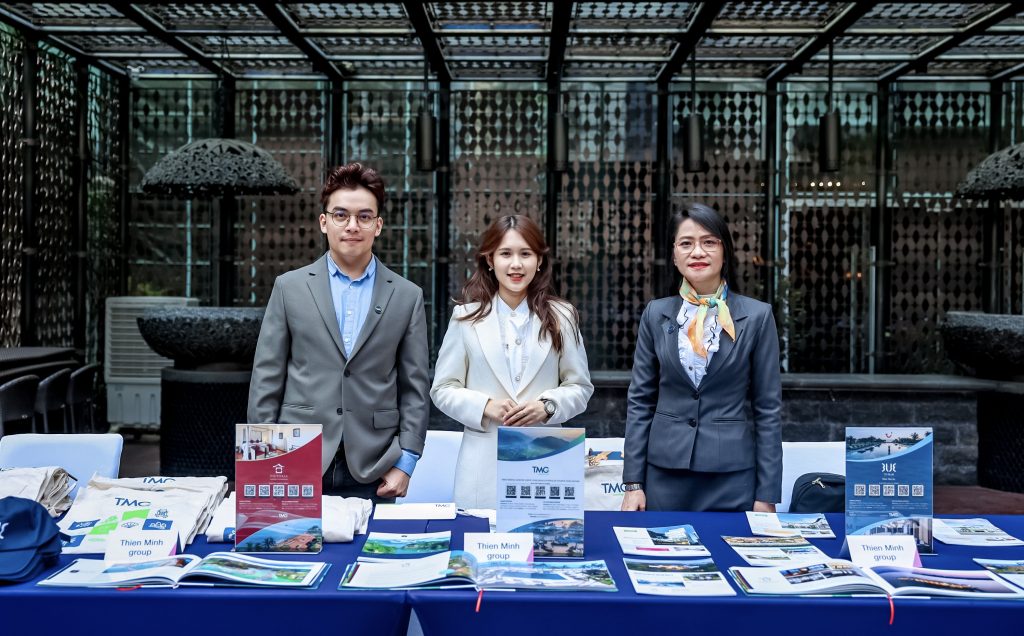 Besides a massive hotel and resort chain system in Vietnam and Southeast Asia, TMG is also experienced in operating tours to markets such as the UK and Europe with the subsidiary brand Vivu Journeys. With the motto of prioritizing sustainable development and building well-trained human resources, Vivu Journeys has participated in many programs, events, and seminars and organized knowledge-sharing sessions with local and international agencies and units in the field of travel.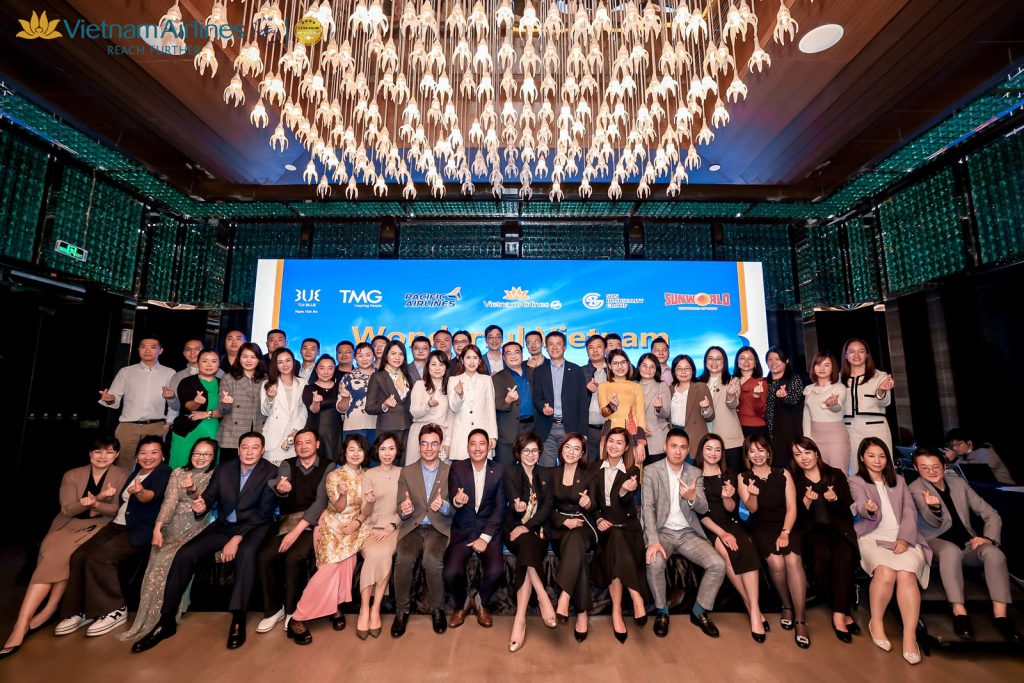 Founded in 1994, TMG has grown from a company with three employees to a business with more than 2,500 employees working worldwide. Thien Minh is currently one of Asia's leading companies providing package travel services with the motto of being customer-centric. Operating in Destination Management, Hospitality, Online, and Aviation, TMG is the perfect piece for an exceptional visitor experience.