TMG – Victoria Can Tho Resort has long been a symbol of the harmony between people and nature. Not only is it an ideal destination to relax and unwind, it is also an intoxicating "museum" dedicated to nature.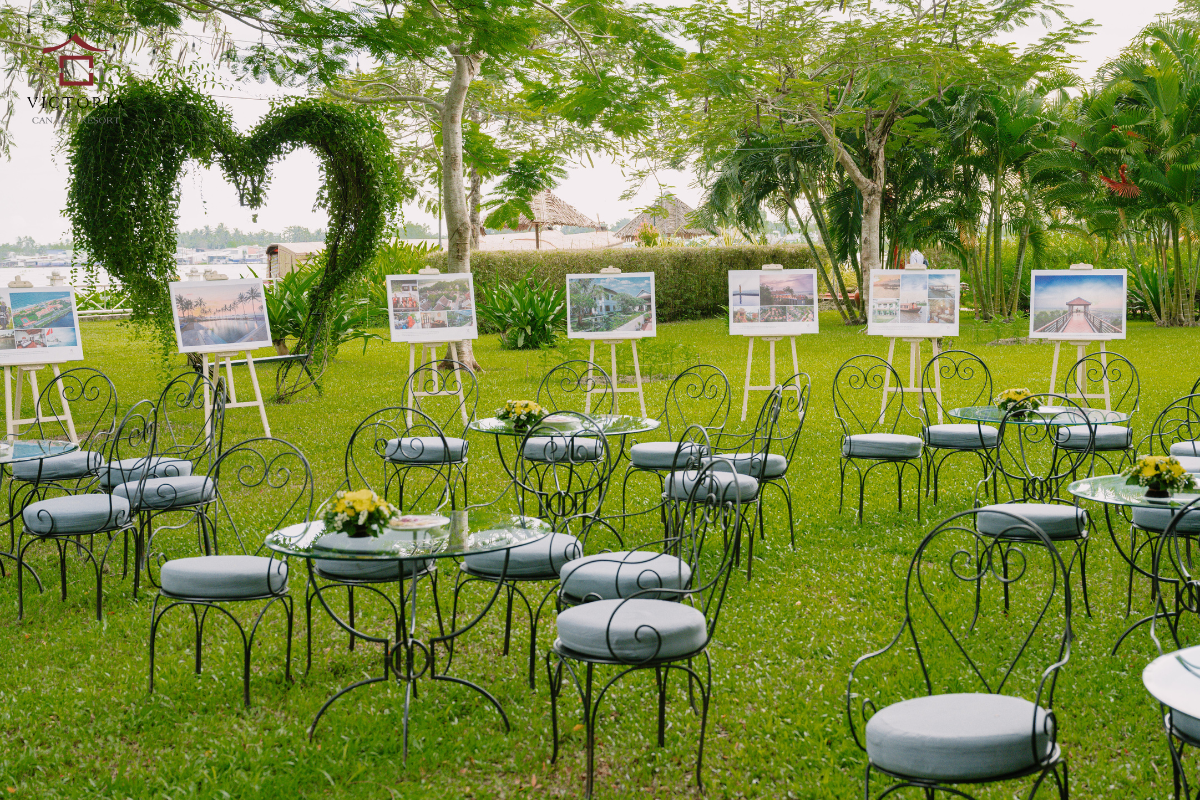 Forest bathing – a new tourism trend
In our modern society with its hectic pace of life, the trend of "forest bathing" is gaining popularity among travelers who are increasingly prizing their mental health.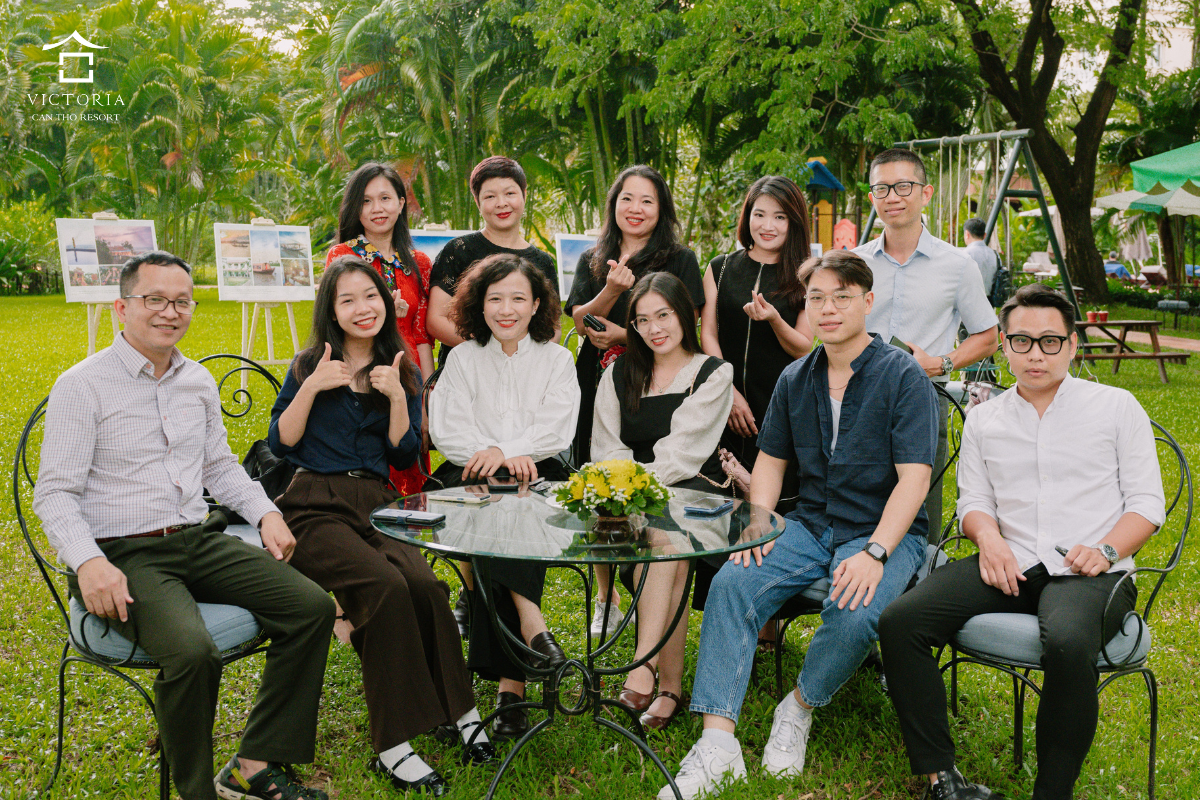 Understanding the value of "forest bathing", Victoria Can Tho has created a wonderful green space in the heart of the resort located on the banks of the Hau River in Can Tho for visitors to freely immerse themselves in nature. Beneath the green foliage, visitors have the opportunity to find peace and refreshment for the soul.
More than a holiday destination, Victoria Can Tho's green gardens are ideal for organizing special events such as photo exhibitions, anniversaries, afternoon tea parties, wedding ceremonies and conferences. On the green lawns of the resort, the beauty of nature with its blue skies, warm sunshine, cool breezes and melodic bird songs join to create outstanding experiences that no enclosed space can.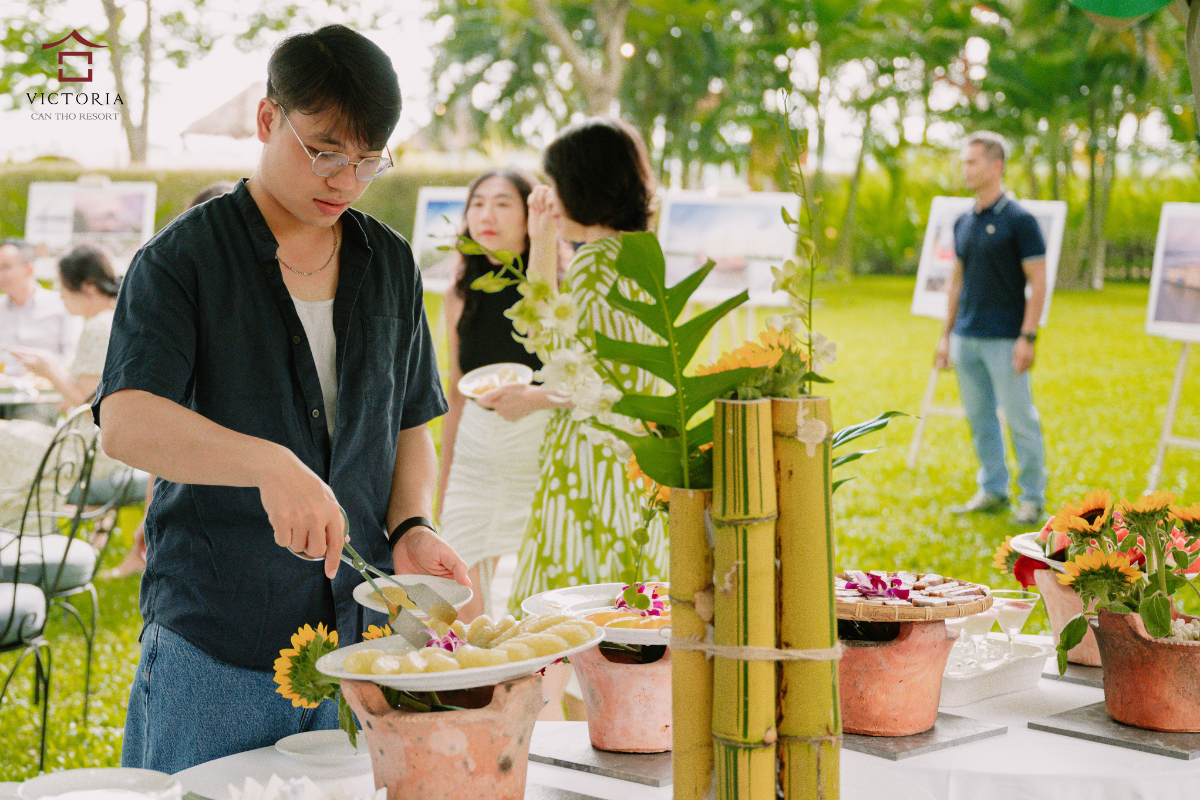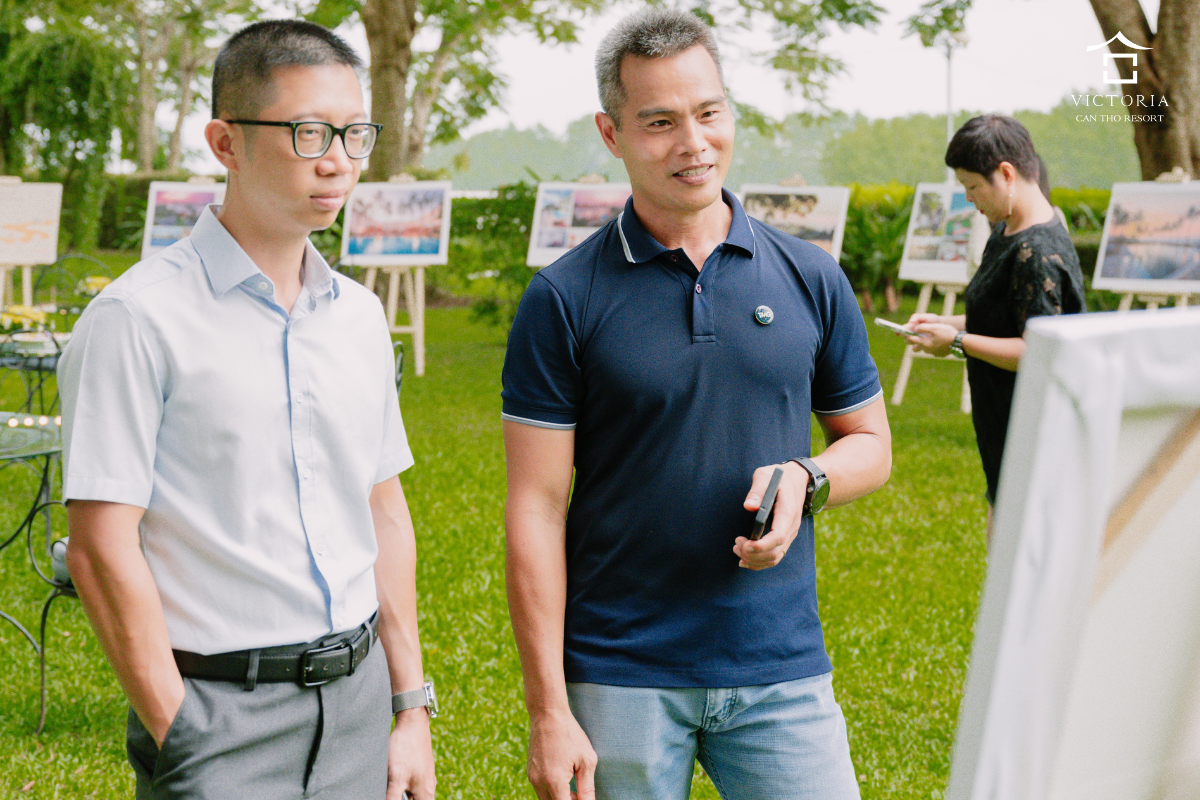 Beyond its lush natural setting, Victoria Can Tho Resort entices visitors with its distinctive French-era architecture. This is Can Tho's only luxe destination where you can experience the harmony between the classic and modern worlds, a subtle blend of the beauty of Indochina, the sophistication of France and elements of the watery Mekong Delta.
If you're looking for an airy, green space to make events for yourself, your family or your organization even more meaningful, look no further than the riverside gardens at Victoria Can Tho Resort. Let our lovely setting help tell your story, where all you need to do is sit back and let your senses take over.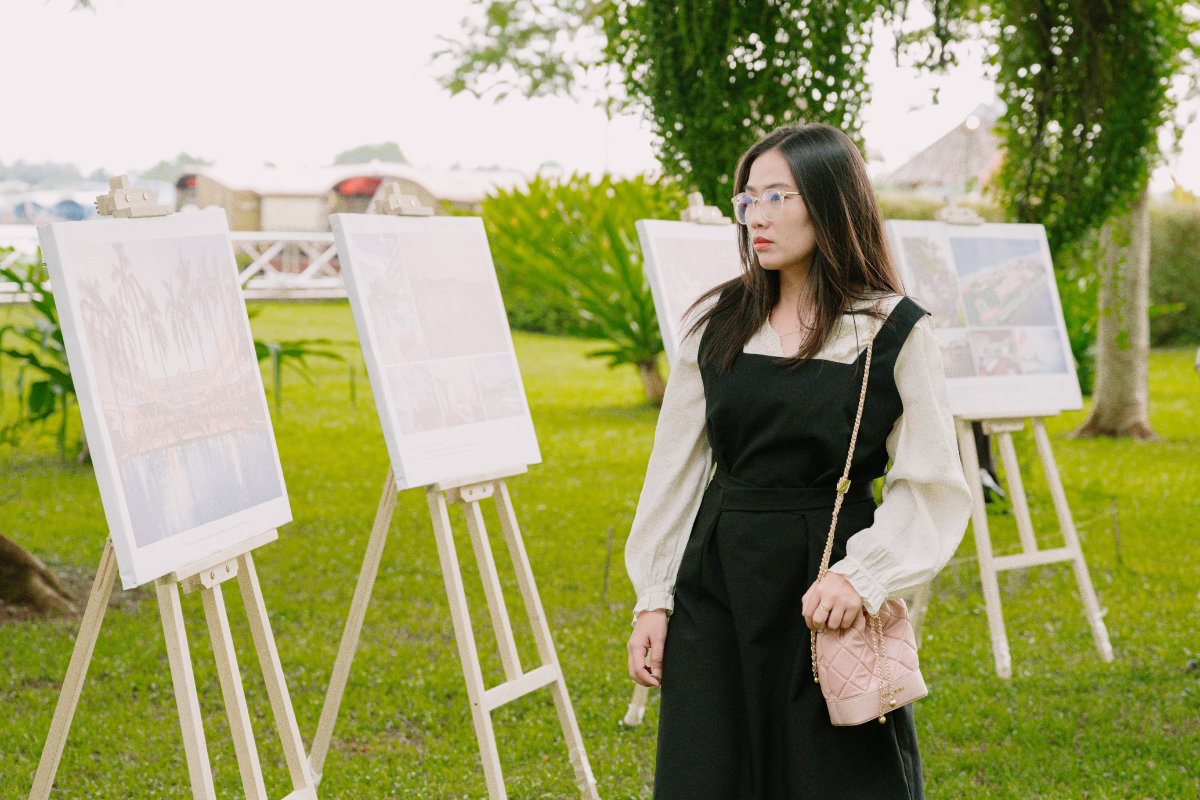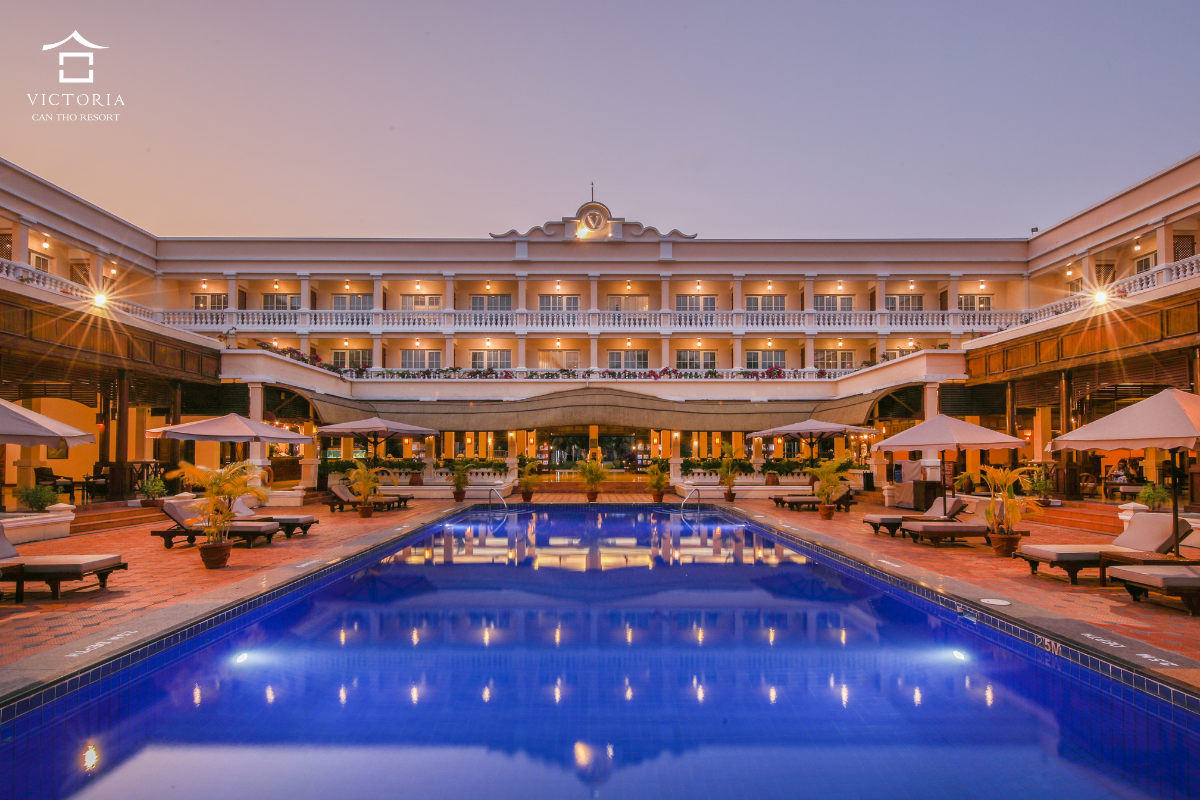 Established in 1994, TMG has grown from a company with just three employees to an enterprise with more than 2,500 employees worldwide. Thien Minh is now Asia's leading package travel provider, founded on the mission of always putting our clients front and center. With four areas of operation – Destination Management, Hospitality, Online, and Aviation – TMG is the ideal host for distinctive journeys featuring truly memorable travel experiences.