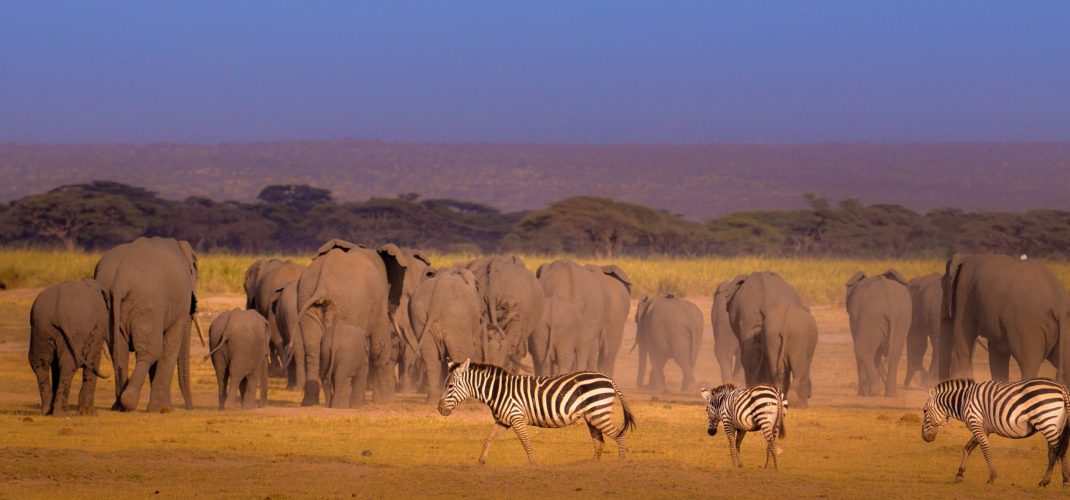 Ho Chi Minh City, May 22, 2020 – In the framework of "The Host" campaign held by CHANGE and WildAid, in response to the Prime Minister's guidance on issuing a Directive on banning trade and consumption wildlife trade, some prominent business leaders in Vietnam have signed the "Pledge for Wildlife", and established the "Business Coalition for Wildlife"  to show support for the campaign. The business leaders have also called upon businesses across the country to take action to end the illegal wildlife trade, through the website of https://pledge4wildlife.org/
In the context of the COVID-19 pandemic, which has caused severe loss of lives and devastated economies around the world, this wave of calling for a complete end to global wildlife trade to reduce the risk of transmission of zoonotic viruses is strongly increasing. Vietnam is one of the largest markets for illegal wildlife trade and consumption, and business people are among the most likely to buy and sell these products, thus the pledge of some ò the top business leaders will create a voice that has a strong impact on those who intend to buy or sell wildlife products. With the message of "Stop wildlife trade and consumption to help prevent the next pandemic", business leaders expect to act together to:
(1) Call on the Vietnamese Government to swiftly outlaw all commercial trade, breeding, and consumption of wildlife.
(2) Pledge to change our behavior and agree to add our names to a pledge not to trade, breed, or consume wildlife.
The very first business leaders who signed the pledge come from different fields and occupations and all care about social issues and have major influence in Vietnam. Some typical names are Ms. Dinh Thi Hoa (Chairman and CEO of GalaxyME), Mr. Dominic Scriven (Chairman of Dragon Capital), Mr. Tran Trong Kien (Chairman and CEO of Thien Minh Group), Ms. Hoang Thi Mai Huong (Chairwoman of Publicis Group Vietnam), Mr. Chad Ovel (Partner of Mekong Capital), Mr. Cosimo Jenks (Chief Representative of Hongkong Land Vietnam).
Dominic Scriven, OBE, Chairman of Dragon Capital commented: "Wildlife trafficking and breeding are related to biodiversity loss. The lessons from the deadly Covid-19 crisis remind us of the link between human well-being and a resilient ecosystem. Together, we call on the Vietnamese government, business community, and other stakeholders to take urgent action to support an effective wildlife trade ban, in order to mitigate the risks to human health. Action to stop biodiversity loss may prevent the next pandemic."
Sharing his views when signing the pledge, Mr. Tran Trong Kien, Chairman and CEO of Thien Minh Group shared: "COVID-19 is not only a health crisis but also an economic, social and humanitarian crisis. Vietnam has been very successful in preventing and controlling the disease over the past period, but the damage caused by COVID-19 to many important economic sectors in Vietnam, such as tourism, still has not been fully calculated. I hope the Coalition will mobilize many business people and businesses to commit and completely boycott wildlife consumption, to protect the public health and at the same time help Vietnam gain credibility with the international community with the hope that Vietnam will welcome more foreign tourists as well as investors after the pandemic".
In addition to signing the pledge, these business leaders will also be at the forefront of building the corporate culture with a "zero-tolerance policy for wildlife violations", including basic codes of conduct and ethics adhered by the whole company to help fight the global illegal wildlife trade. In addition to supporting CHANGE and WildAid to mobilize hundreds of companies, business associations, chambers of commerce and industry to join the Coalition, these business leaders are also committed to continuing to support other conservation efforts in Vietnam as well as in the world. They are also committed to developing sustainable business activities and products, ensuring corporate social responsibility, and supporting the government and community to protect biodiversity and the environment, for the goals of sustainable development.
In the near future, CHANGE will cooperate with the "Business Coalition for Wildlife" to produce public service announcements (PSAs) and carry out creative communications activities to further spread the campaign's message. Receiving unmatched support from the business community, CHANGE expects to receive the signatures from as well as deliver the campaign message to tens of thousands of business leaders and officials nationwide, via the website https://pledge4wildlife.org/ as well as many other activities that CHANGE will build with businesses that share the desire to protect wildlife. This partnership will confirm the pioneering role of businesses in protecting Vietnam's nature and environment which is also to protect people's health while ensuring economic development.
Contact:
Ngô Thị Thanh Thảo
Quản lý Truyền thông CHANGE/ WildAid Vietnam
Điện thoại: 0906 705 218
Email: [email protected]