TMG – Referring to Victoria Hoi An, visitors would often immediately think of the typical Indochine architectural space and classy service of a 4-star beachfront resort. But did you know that the employees here are also an essential factor that creates the attraction of Victoria Hoi An?
Facing Cua Dai beach, Victoria Hoi An has long been famous for tourists far and near, not only for the classic Indochine-style architecture that cannot be wrongly mistaken anywhere else but also because of the dedication and thoughtfulness of the entire staff. There were tourists who returned to Victoria Hoi An after over ten years, still looking for the team they love so much.
Today, we are listening to the sharing of Anh Nguyen, a member of the F&B department at Victoria Hoi An, to understand why visitors are so in love with Victoria Hoi An staff.
Hi everyone, my name is Nguyen, I'm currently working as a member of the F&B department of Victoria Hoi An. I've been working for over 11 years since 2011.
I think the unique thing about Victoria Hoi An is that guests return to Victoria Hoi An a lot. They will remember the senior employees here. They will remember these persons' names, ages, or faces, the things Victoria Hoi An staff do for guests. For example, in the F&B department, when someone serves for a long time with passion and interest in work, they are very friendly to guests, even with colleagues in all of Victoria's departments. In my opinion, that is great in the tourism industry.
When serving guests, for example, if we make a dish or a cocktail with wholehearted enthusiasm, we will make a beautiful cocktail. If I put my mind to it, I will feel confident when serving customers, and the cocktail will also be tastier. I believe dedication leads in customer service and the tourist industry.
For instance, when the dishes are brought to guests, they respond, 'Oh, very nice, very beautiful, oh wow.' Or customers might wonder why the dishes look so beautiful. They'd ask about the decorations or the story behind each dish. Since we directly serve food to guests, we have to explain to the guests why. For example, they can be daily dishes eaten by Vietnamese people, such as grilled fish rolled in banana leaf, served with raw vegetables and sweet and sour sauce. It's the style of Vietnamese cuisine. You have to know about the cuisine of each region first. Then with personal experience gained from work, you will explain clearly to guests. And after the guests finished eating that plate of food, I saw that they felt amazed and said they had never seen that dish before.
During some coffee time, my friends sometimes asked me where I work. I said, "I work at Victoria Hoi An." And they were surprised, and I was also very proud to say that I work at Victoria Hoi An. I still remember one day, this acquaintance who works here told me that the F&B department was looking for employees. So I applied, and then I was accepted to work here. When I first came in, I met enthusiastic restaurant colleagues who welcomed new employees. That was my first impression when I entered Victoria Hoi An's restaurant. Since that moment, I got to know more and more people. 
I needed to gain more vocabularies and confidence to converse with foreign guests when I came in. After a few years, my English language improved. I've become a very confident person who is confident to talk with tourists and wants to meet them to talk. That being said, I hope the number of visitors will increase, and we will have new blood so that I can train them on what I have learned. That has been one of the ideas in my head for many years.
In terms of perks and benefits, the benefit has been very well since the very first day I worked here. The HR department is very supportive. Regarding the management board at Victoria Hoi An, from GM to heads of departments, employees even, are all amiable. After work shifts, we would always greet each other and have some laughs. After work, for example, we would hang out with some colleagues. We'd eat and drink and then talk about the day. This drinking and chatting about work and life will help us understand each other much better. Drinking but not drunk is our style. We're not looking for trouble. It's just co-workers having snacks, chilling with some beers, and then going home and preparing for the next work day.
And finally, I am confident to tell you that you should come to Victoria Hoi An once, you will see what you have never seen. You will receive the best quality food, drink, and spa, or enjoy the architecture of Victoria Hoi An. And especially the dedicated service of Victoria Hoi An staff.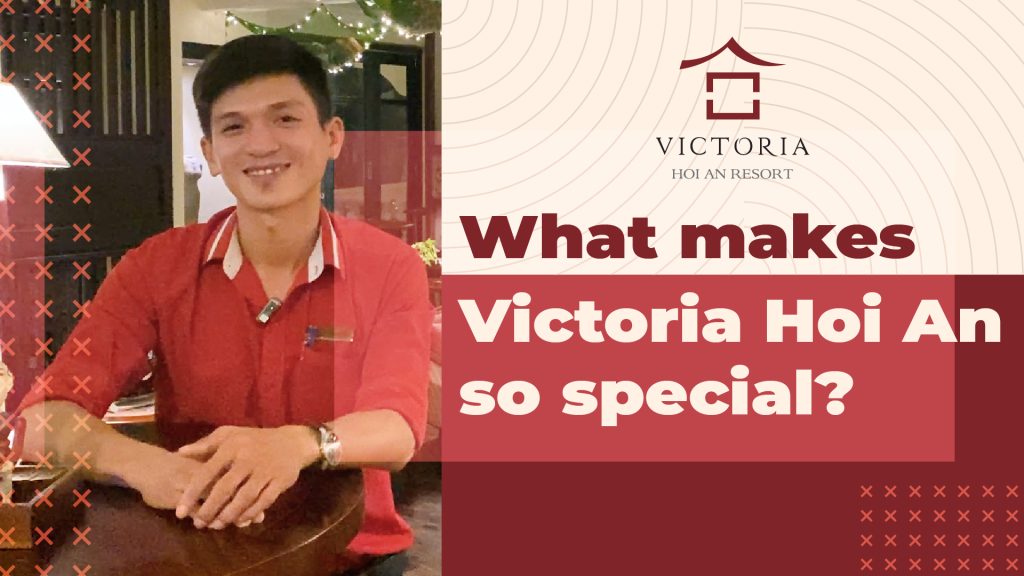 Founded in 1994, TMG has grown from a company with three employees to a business with more than 2,500 employees working worldwide. Thien Minh is proud to be Asia's leading company providing package travel services with the motto of customer-centricity. With four business pillars: Destination Management, Hospitality, Online, and Aviation, TMG is the perfect piece in journeys with diverse visitor experiences.