TMG – Facing Cua Dai beach and lying in front of Cham Islands, Victoria Hoi An is ideal for working and relaxing.
Victoria Hoi An Beach Resort & Spa always refers to the image of vacations at a 4-star Indochine-style architecture resort with luxurious facilities and services. But suppose you are looking for a place for small group meeting activities. In that case, Victoria Hoi An is still the best choice in the tourist city, once the busiest international trading port in Southeast Asia.
As a member of Thien Minh Group (TMG), Victoria Hoi An always focuses on diversity in providing services to meet visitors' needs, including small group meetings. In December 2022, TMG, in collaboration with Vietnam Airlines, selected Victoria Hoi An Beach Resort as the venue for the tourism seminar 'Taste of Vietnam'. Local tourism businesses and a delegation of reporters in the tourism and leisure sector from many German newspapers attended the seminar.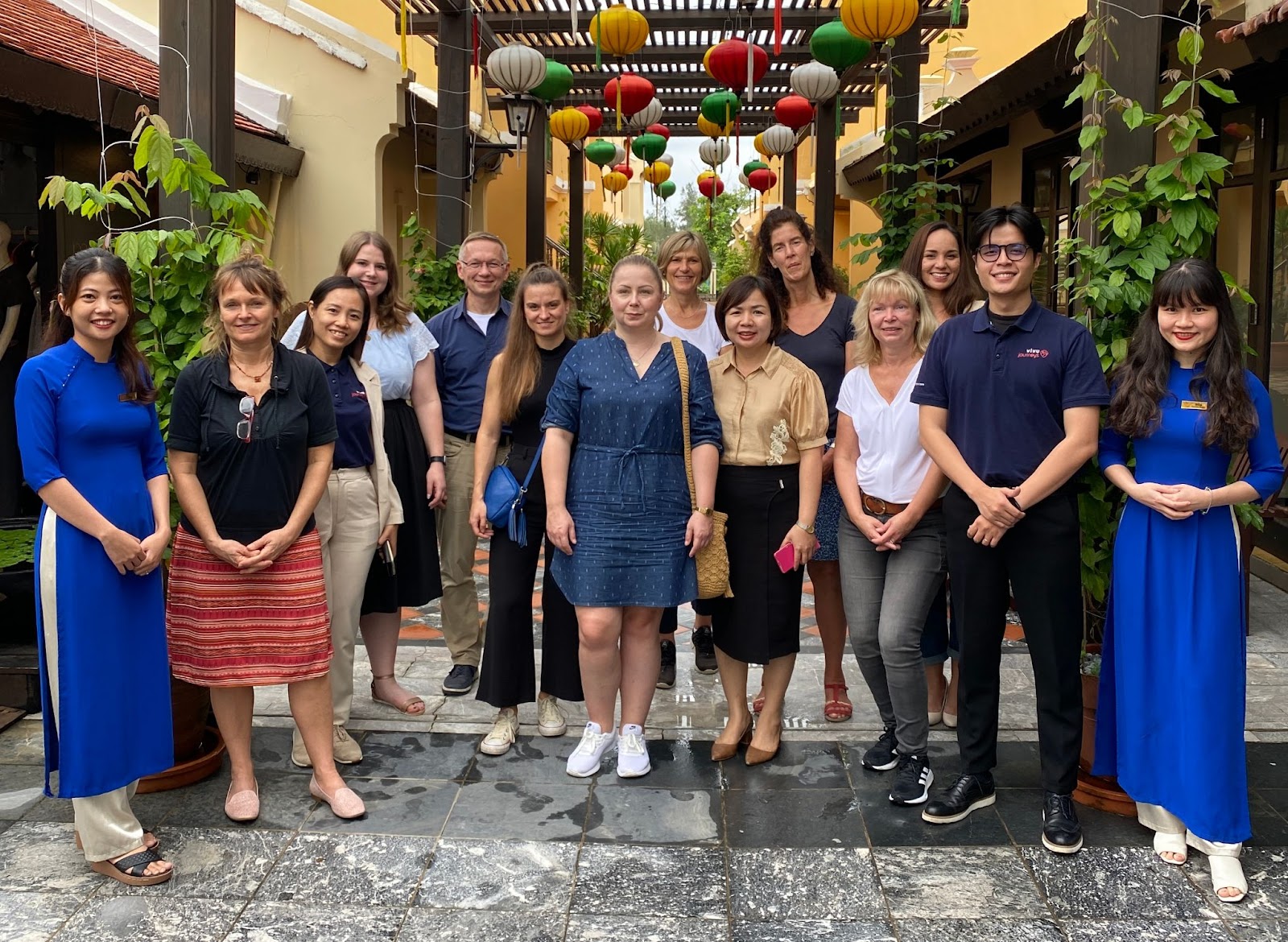 The seminar went great, and the atmosphere became more and more exciting in a luxurious space with world-class service. Seizing the opportunity to acknowledge Vietnam tourism, German reporters raised many questions to managers of Vietnam's companies. General Manager of the 5-star beach resort TUI BLUE Nam Hoi An, Mr. Anton Bespalov, General Manager of ÊMM Hotel Hoi An, and Ms. Ngo Kim Anh were among the delegates who exchanged local tourism insights. These discussions contributed to the joint efforts of the two co-organizers to promote Vietnamese tourism to German-speaking markets.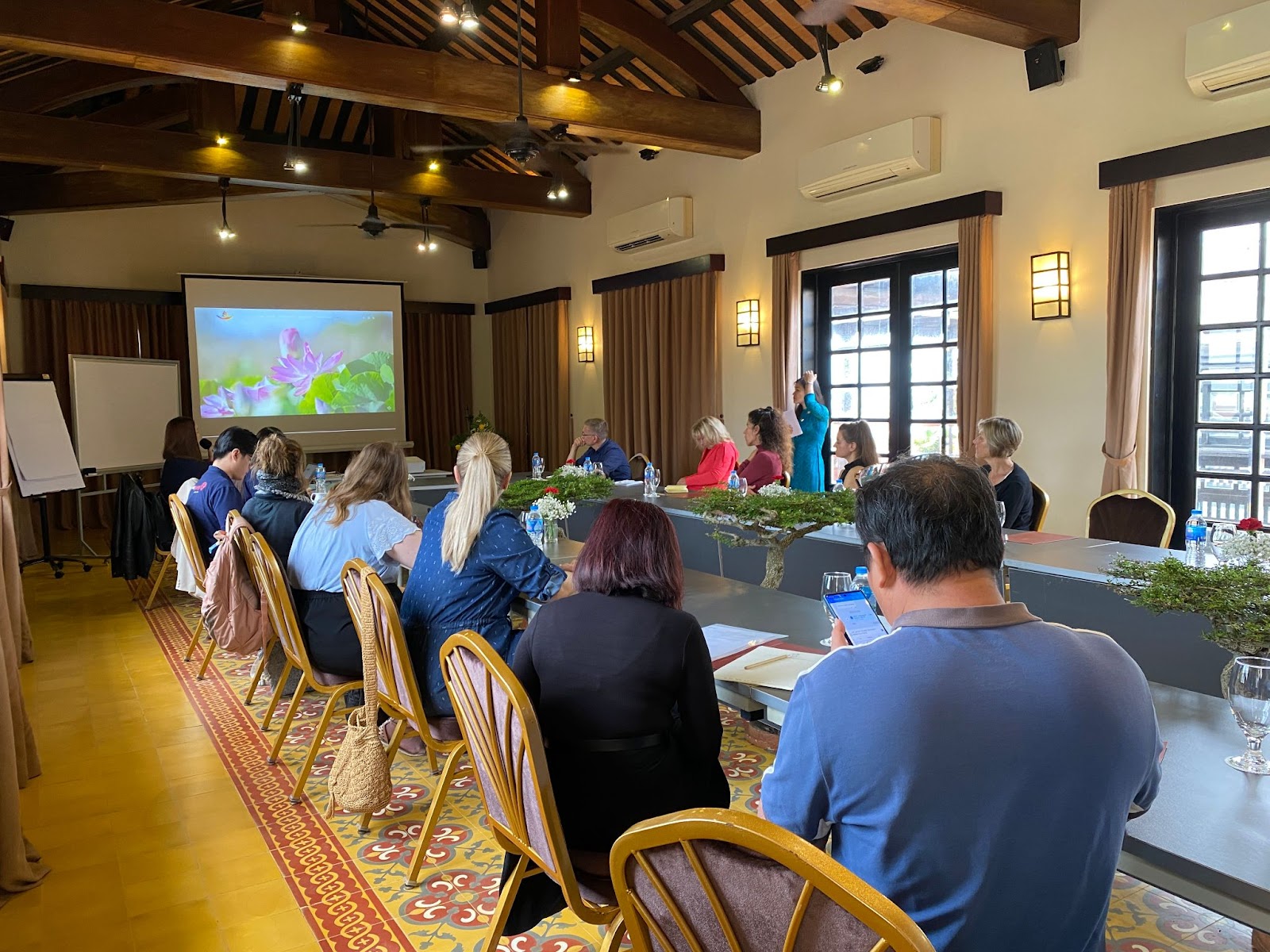 In addition to enjoying a tea break, seminar participants also walked around and discovered Victoria Hoi An resort. 'It's great to go with the resort manager to see and experience the types of rooms here. Very good service. Everything is great, the food is also very delicious and special,' said Ms. Alisa Silveria after the seminar.
According to Mr. Pham Van Dung, General Manager of Victoria Hoi An, the resort has 100 rooms. At Victoria Hoi An, the conference room has a capacity of 30-60 people. Customers who choose Victoria Hoi An as a place for group activities such as conferences, seminars, parties, and team building will have a chance to enjoy the convenient services at one of Hoi An's leading beach resorts.
"We can set up a meeting hall at Victoria Hoi An that meets your requirements. We can also arrange a tea break during and at the end of the conference and prepare a unique menu with delicious dishes for you," Mr. Pham Van Dung shared.
Victoria Hoi An is one of many places where TMG provides guests with seminar-tourism packages. The long list goes on with other resorts, hotels, and cruises throughout Vietnam, such as the  5-star TUI BLUE Nam Hoi An resort, the 4-star Victoria Mekong Cruises, 14′ Rooftop Bar at the 4-star Flower Garden hotel…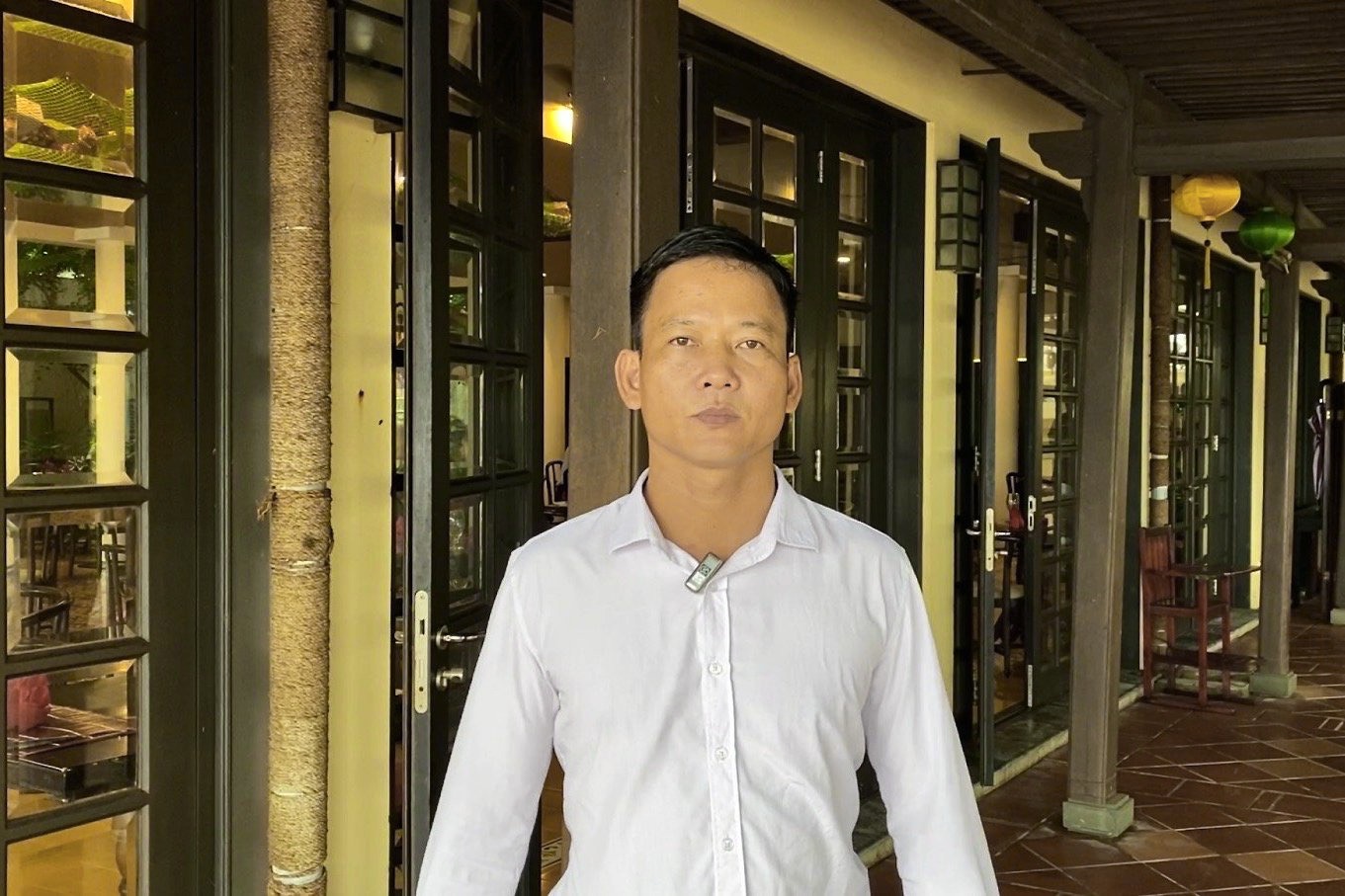 "If you want to find a venue to hold a conference in Hoi An, Victoria Hoi An is always ready to welcome you," added Mr. Dung.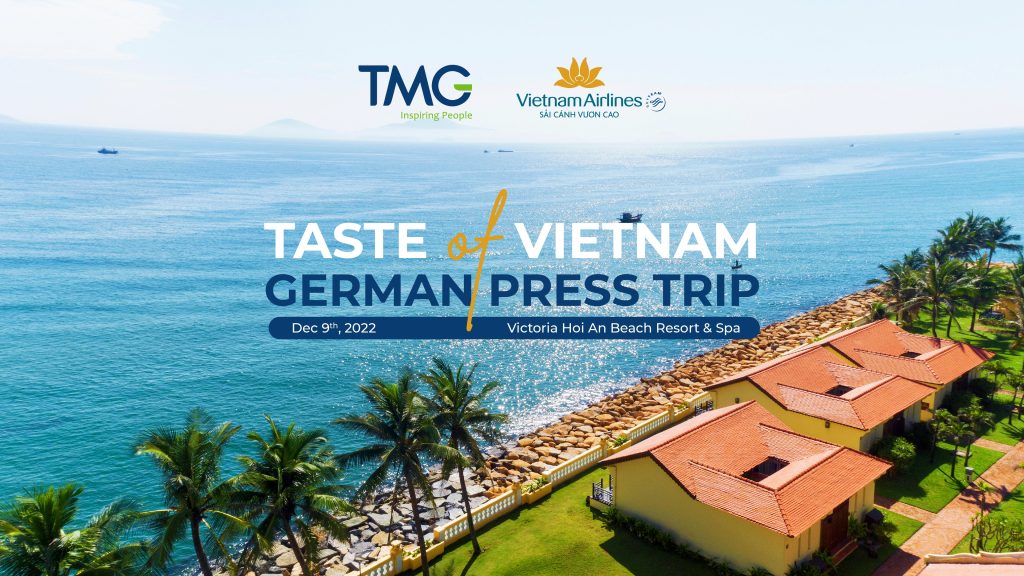 With luxurious space, prime location, and professional service at all hotels, resorts, and cruises across Vietnam, TMG properties will always be perfect for events or conferences. Over 29 years of establishment and development, TMG has become one of Asia's leading travel, hospitality and aviation groups. Offering fascinating tourism products and heartfelt services, TMG prides to be a close companion that brings brilliant experiences for tourists in each itinerary.