TMG – Located on the shores of the beautiful Tam Tien Beach in the south of Hoi An, TUI BLUE Nam Hoi An is a distinctive seaside resort where tourists can enjoy 5-star services.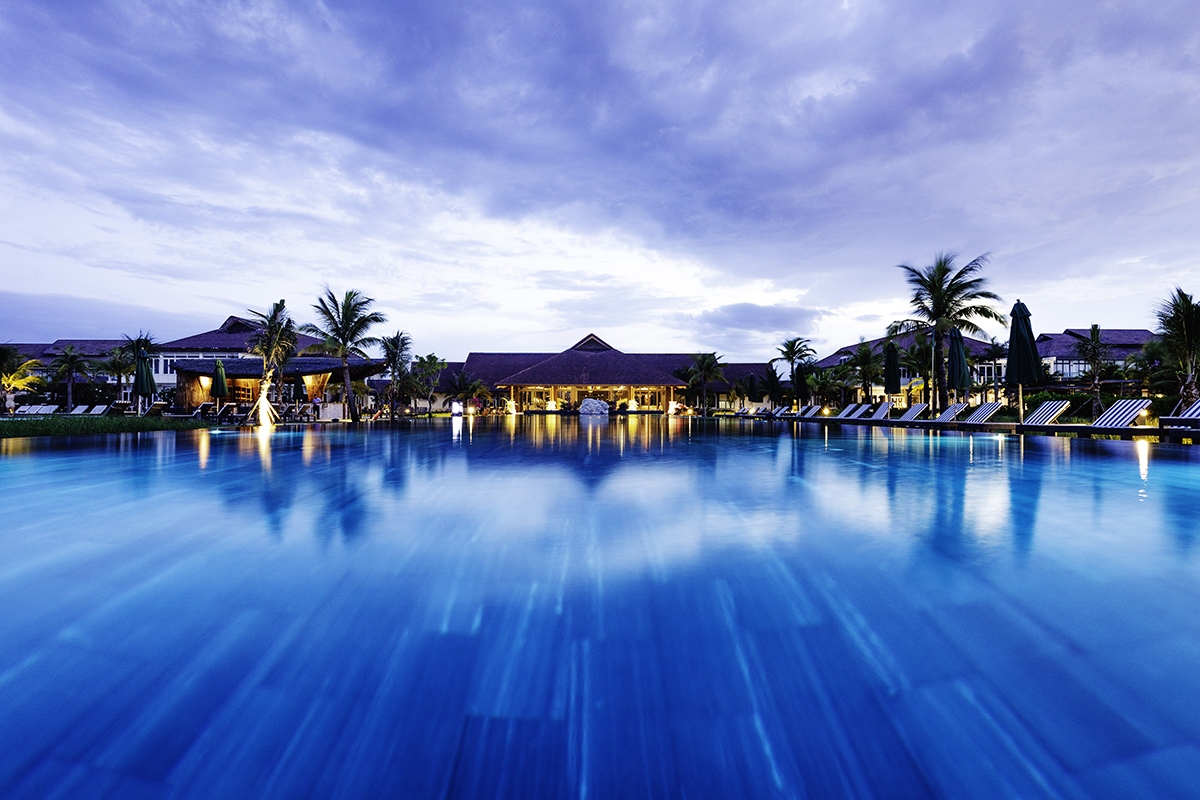 TUI BLUE Nam Hoi An is the first branch resort of TUI BLUE in Vietnam, co-established by Thien Minh Group (TMG), Vietnam's leading tour operator, and TUI Group – the world's leading Hotels & Resorts group in Germany. Winning the fight against the Covid-19 pandemic for over two-plus years, TUI BLUE Nam Hoi An was recently honored to receive 5-star recognition by the Vietnam National Administration of Tourism. This event reaffirms its commitment to the efforts to offer tourists fantastic experiences in Quang Nam.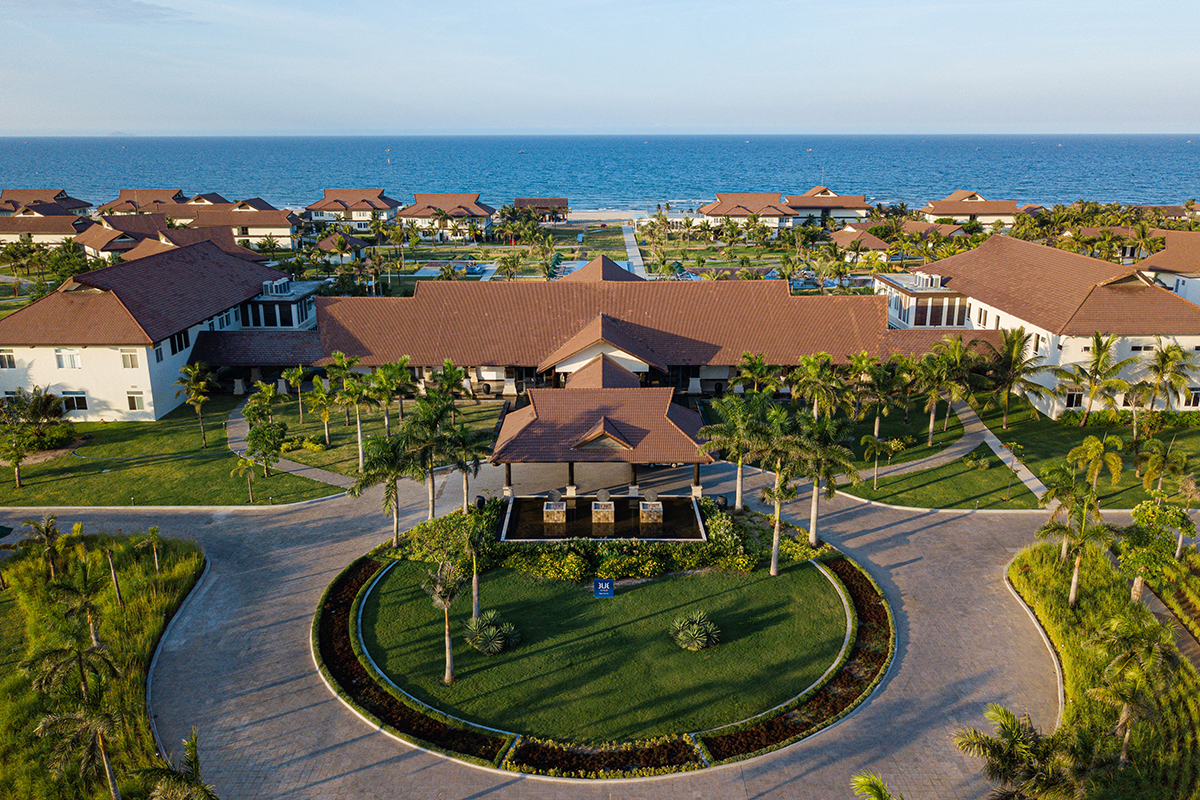 Prioritizing tourists' demand for an ideal space to relax during vacation after the pandemic, TUI BLUE Nam Hoi An designs only 318 European-style rooms and villas with charming sea views in an area of more than 25 hectares (35 times the size of FIFA standard-sized soccer field). Moreover, rooms and villas are arranged into independent clusters and surrounded by coconuts and green trees to create a private and tranquil space for guests. 
Using eco-friendly materials like bamboo for interiors, TUI BLUE Nam Hoi An showcases its ecological value and local culture appreciation. It builds homelike spaces for tourists visiting TUI BLUE Nam Hoi An.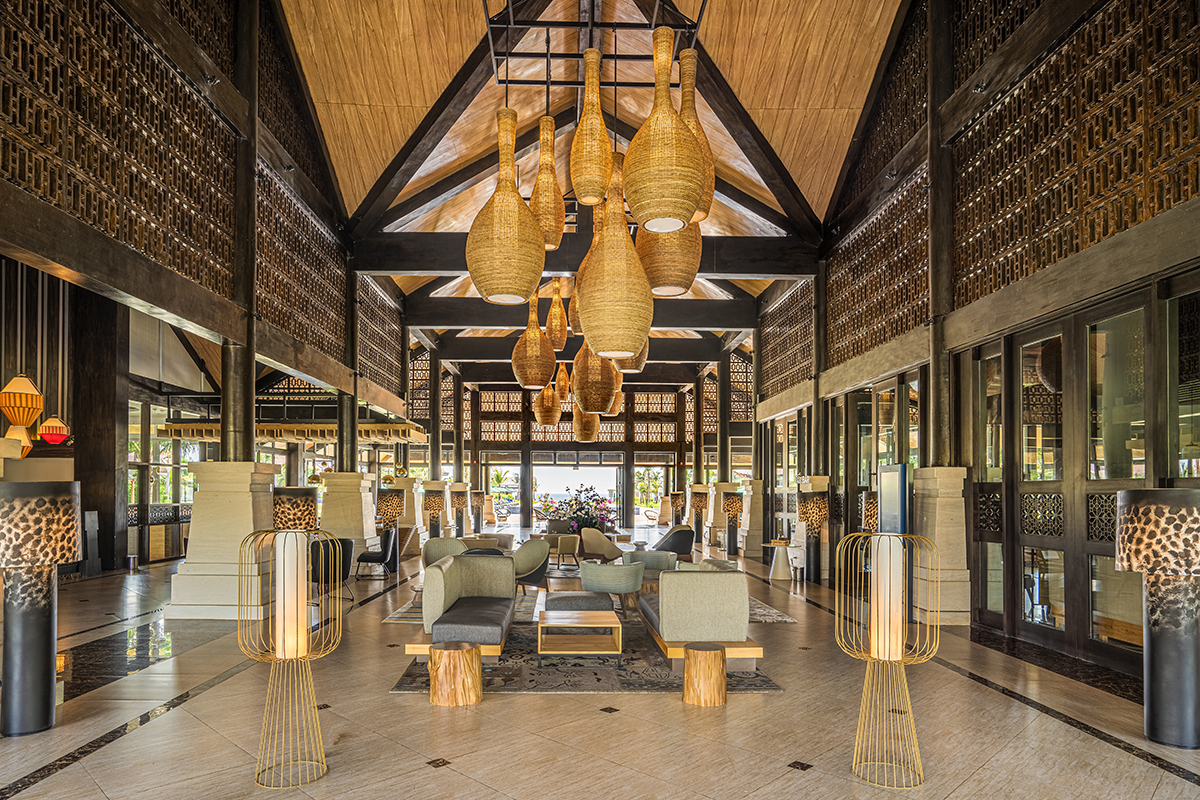 TUI BLUE Nam Hoi An also gifts guests four spacious outdoor swimming pools divided into seven different-sized pools for all ages. You can soak in the deep blue water while enjoying a cool fresh cocktail or immerse yourself in the stunning scenic beauty of falling dusk and breaking dawn without worrying about distraction.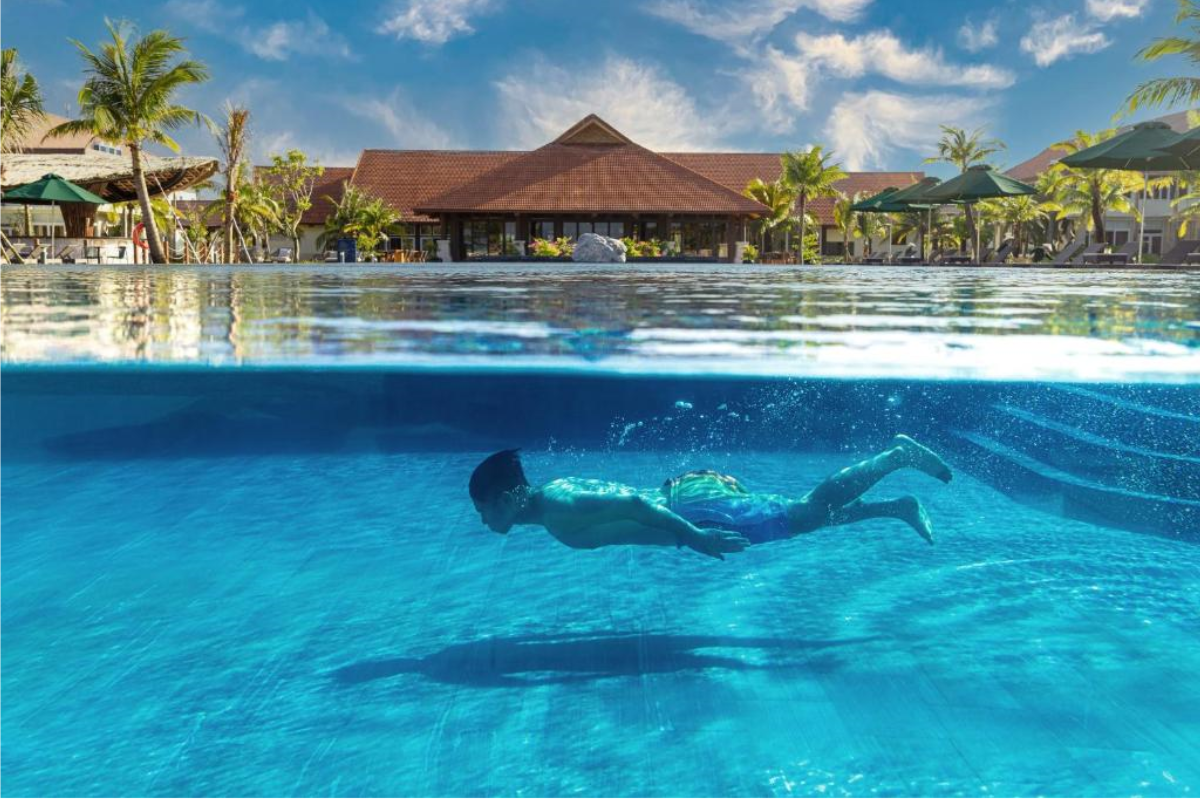 With a system of 6 restaurants and bars, TUI BLUE Nam Hoi An is a true food paradise with diverse dishes made from fresh local ingredients. Talented cooks at The Restaurant can help you discover and enjoy various delicious dishes of European cuisine. Likewise, if you are a big fan of East Asian food, you can spend time gathering with family and friends to try excellent Vietnamese dishes in the cozy and charming space of Lemongrass Restaurant.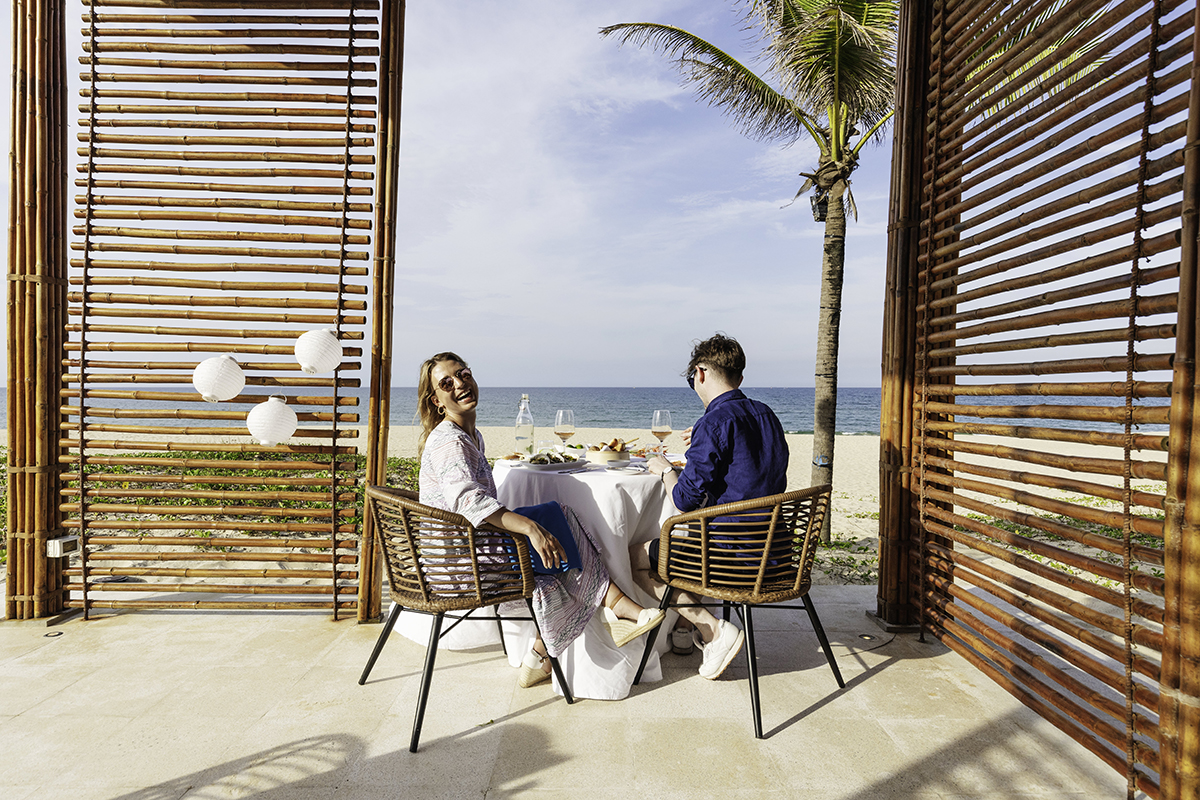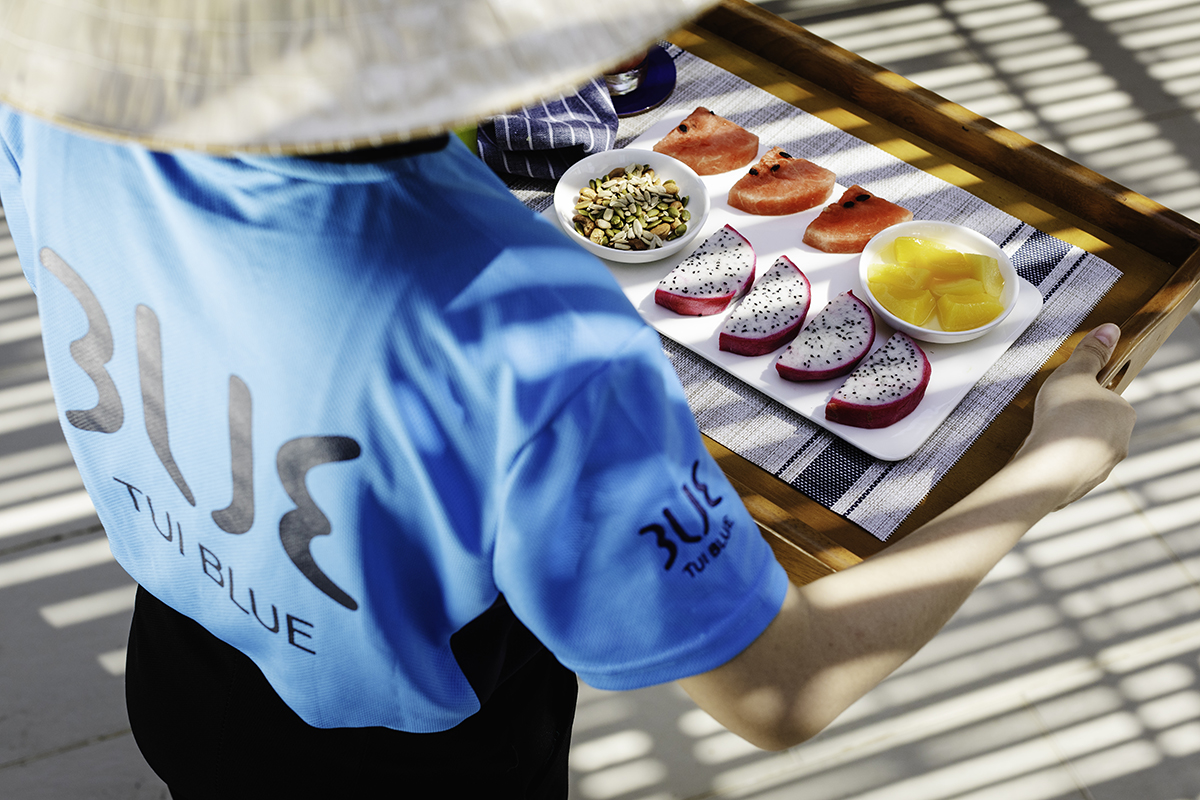 This September, do not hesitate to choose the 5-star TUI BLUE Nam Hoi An resort to enjoy an unforgettable holiday on the beach with your family. Besides, TUI BLUE Nam Hoi An offers numerous incentives for tourists participating in the running competition sponsored by TMG – TMG Hoi An Discovery Marathon 2022. A combination of a seaside 5-star resort and a journey to discover the heritage land of Quang Nam, why not?