TMG – Located right in the heart of Hoi An, ÊMM Hotel Hoi An has witnessed several beautiful love stories of couples. That may be why guests begin to call it "The Hotel of Love."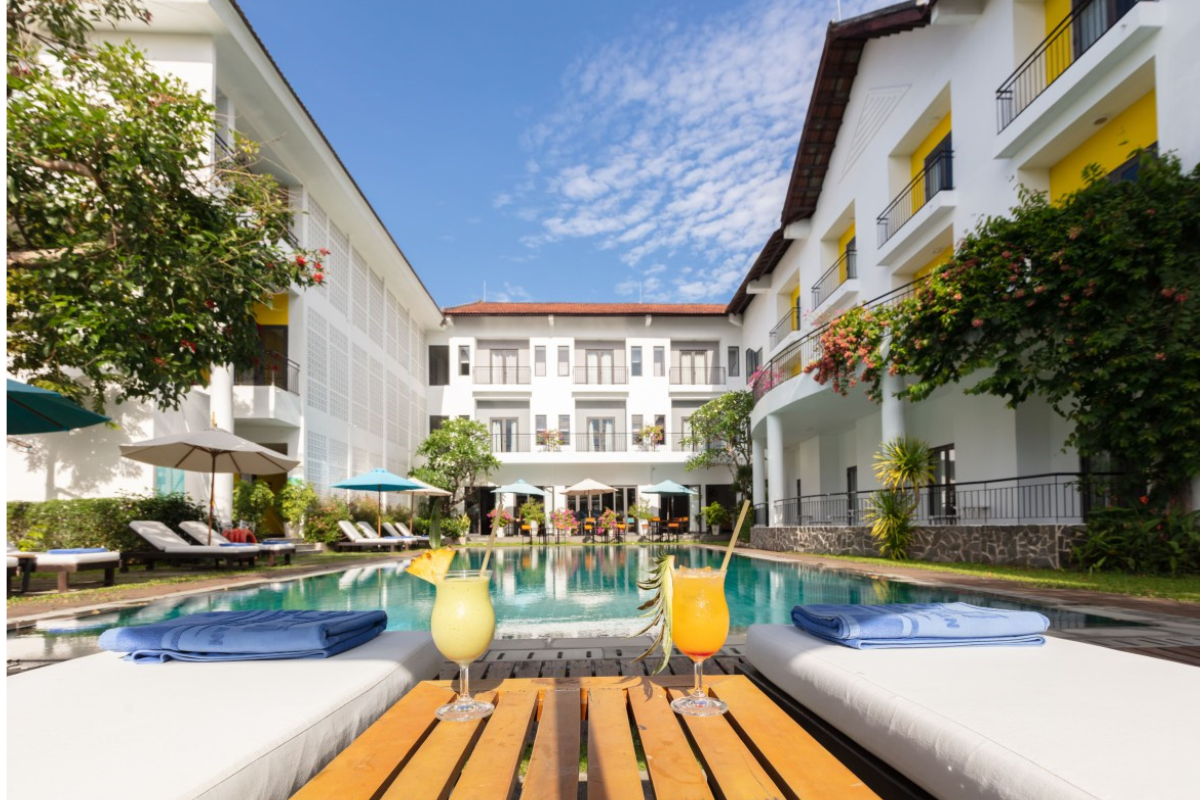 As a member of Thien Minh Group (TMG) – one of Asia's leading integrated travel and hospitality groups, ÊMM Hotel Hoi An is located at 187 Ly Thuong Kiet Street, Hoi An City, and near the Hoi An Ancient Town, the world heritage in Quang Nam Province. With fresh and green space in the center of a bustling tourist city, this hotel has become the first choice for young couples to mark significant moments in their love stories.
A proposal of love
In March 2022, a young man named Nguyen The Anh and his girlfriend planned to visit Hoi An on the occasion of The Visit Vietnam Year 2022. After his friends kept recommending ÊMM Hotel Hoi An, collecting reviewing information on some tourism websites and consulting ideas on social sites, The Anh unhesitatingly made his decision. "I see numerous positive feedback about ÊMM Hotel, so I decided to spend our vacation here."
That trip was just not a simple tour for him. The idea of proposing to his girlfriend popped up in his mind when he was planning for the vacation. He shared his intention with ÊMM Hotel Hoi An staff and immediately received an enthusiastic response. "When I contacted the ÊMM Hotel's management, they suggested the idea of throwing a romantic proposal dinner. At ÊMM, everyone showed their passionate and heartfelt support to help me successfully propose to my girlfriend", The Anh said.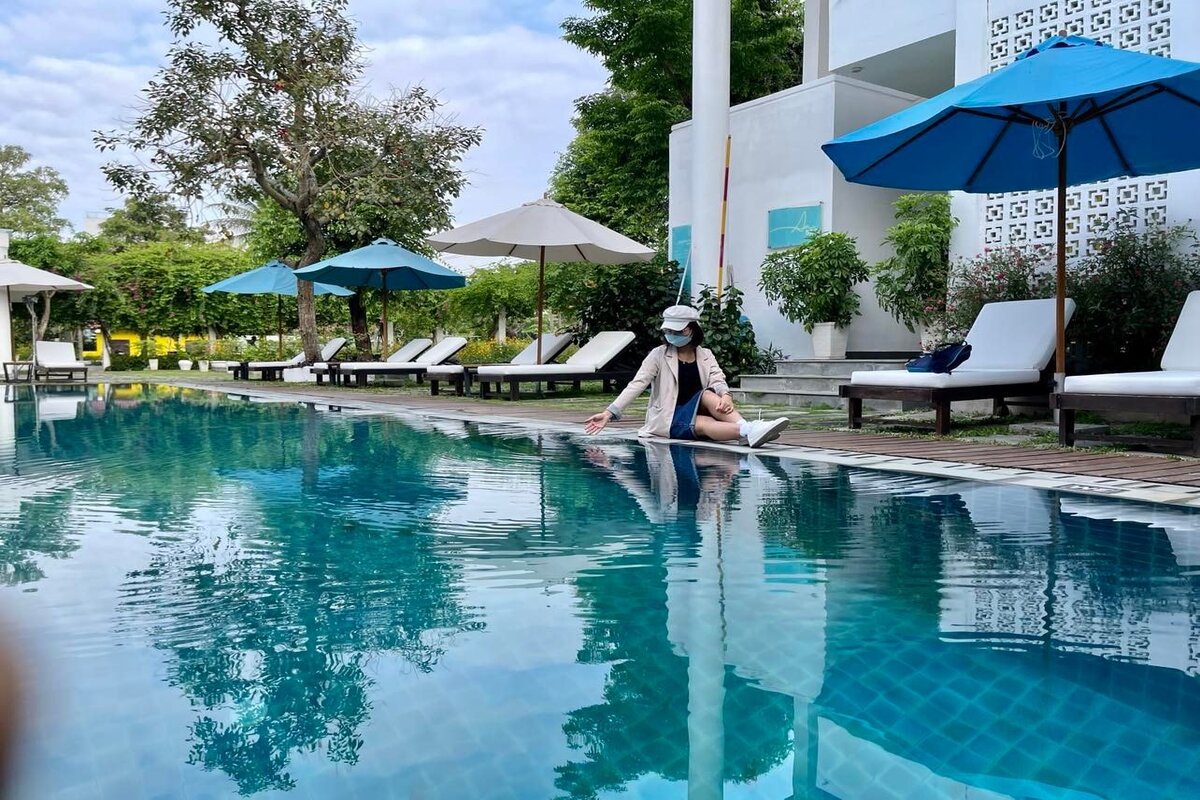 Ms. Phan Thanh Phuong, Front Office Manager of ÊMM Hotel Hoi An, recalled the story with a gentle smile. "On that day, The Anh called to confirm the hotel reservation and told us about his wonderful idea. After discussions, we sent him photos to choose the idea that fully fitted his taste. Then we coordinated to organize a proposal dinner", shared Ms. Phuong.
The hotel gave its best support for this young man in such a significant event by using rose petals to decorate their room with the message "I Love You." They also arranged a romantic candlelight dinner for the young couple during their time at ÊMM Hotel Hoi An.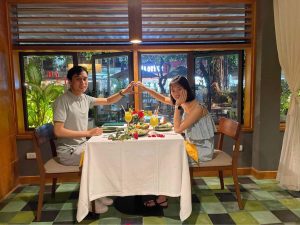 Although they spent just one night at ÊMM Hotel Hoi An, The Anh and his fiancée had a vivid impression of the heartfelt service. "It's comfortable. The staff of ÊMM Hotel is very wholehearted and friendly", The Anh excitedly praised the hotel. 
After their visit, The Anh became a big fan of ÊMM Hotel Hoi An and spent time sharing his unforgettable memories on Google Review and the hotel's fan page. "I'm very grateful to have had such a great experience at ÊMM Hotel Hoi An! I do hope I can have a chance to return to the hotel in no time", The Anh shared.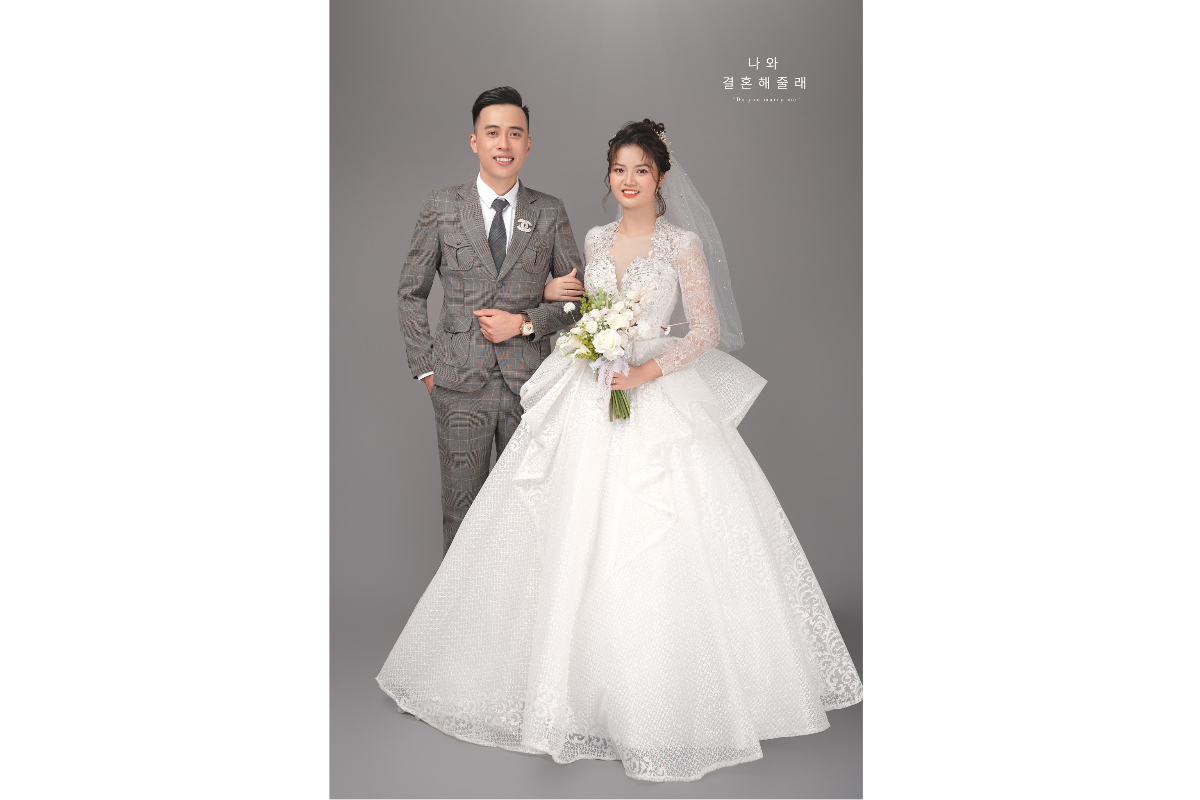 On August 5th, two months after the sweet proposal, The Anh and his fiancée went to another stage of their love story. A romantic and dreamy wedding took place, and they happily tied the knot.
A happy beginning
For Van Trung, a young man in Da Nang City, ÊMM Hotel Hoi An, with a fresh garden and an outdoor swimming pool, was an ideal place to hold his dream wedding. On April 17th, Trung and Hoang Vi, his fiancee, declared their love and integrity at their beautiful wedding.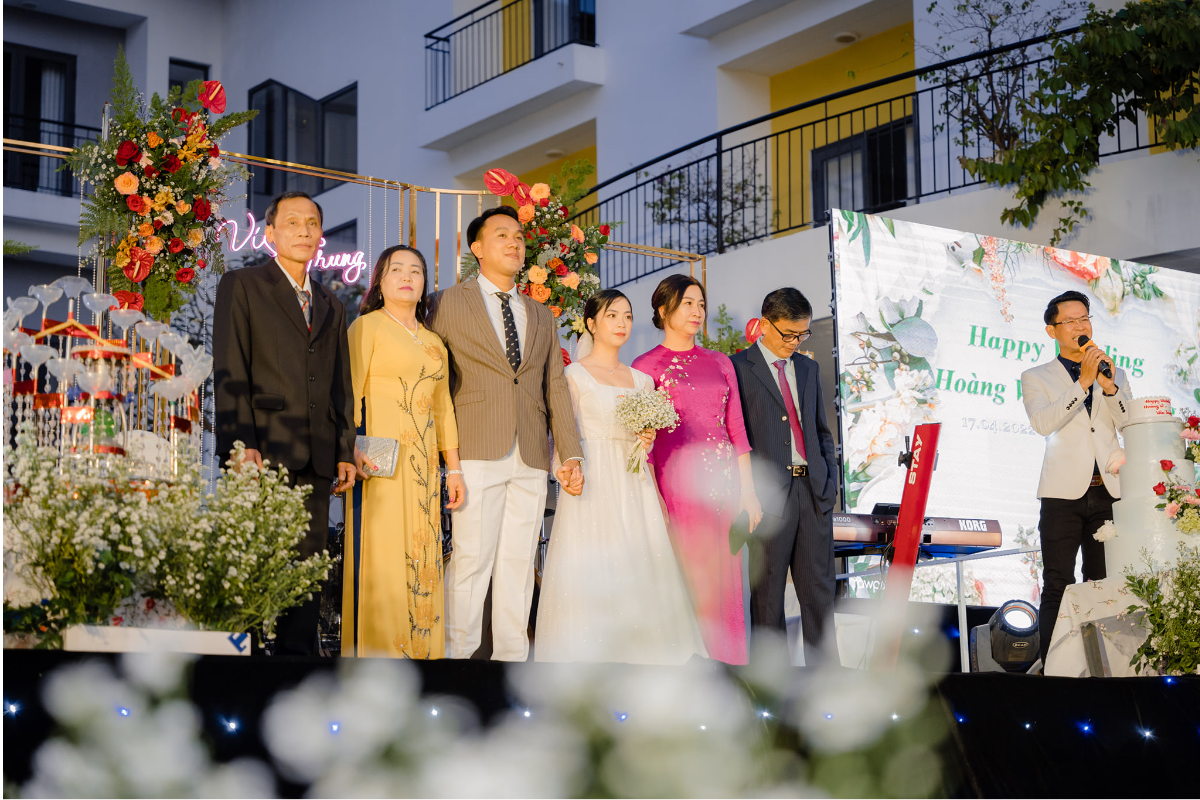 "After reviewing many hotels and resorts, my family decided to choose ÊMM Hotel Hoi An for our wedding because of its beauty and lush and shadowy garden, which suited the guest numbers and our preference for a natural wedding space. Its location in the city's center was also convenient for transportation," Van Trung shared.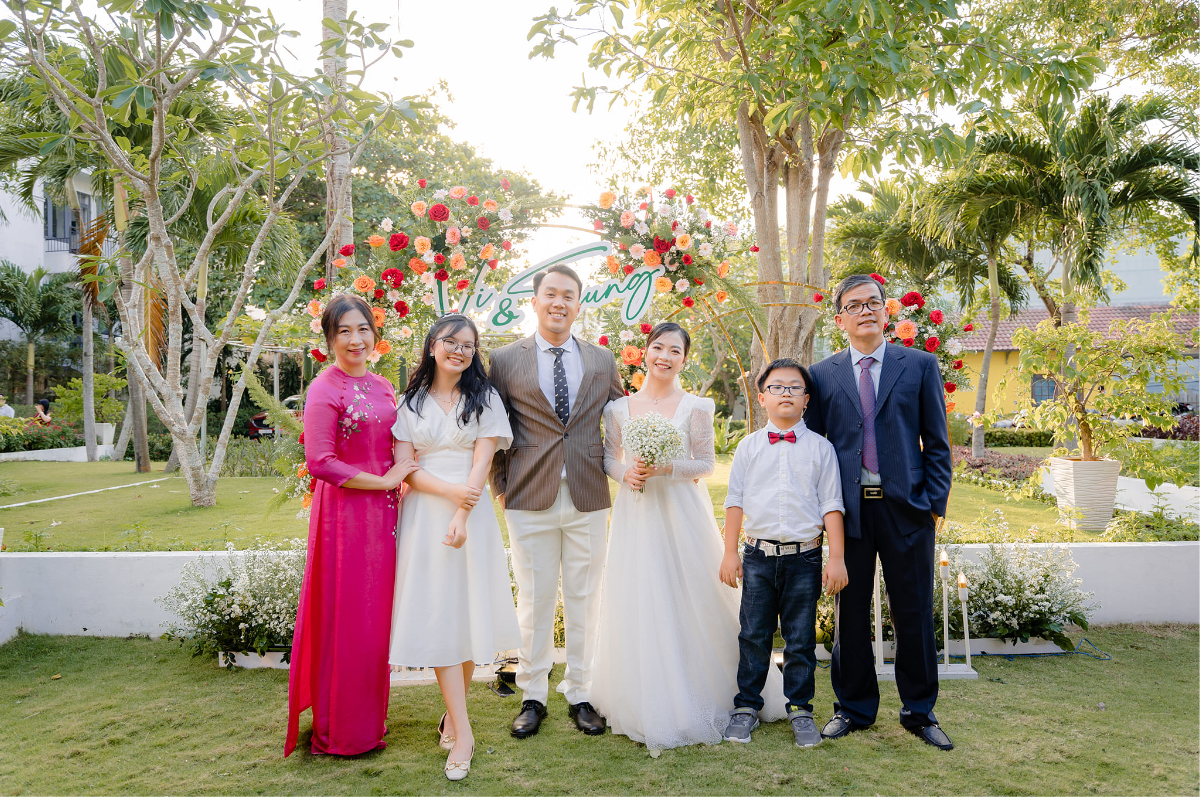 According to Van Trung, ÊMM Hotel Hoi An also offered his family enormously considerable incentives, and its staff enthusiastically supported them at the event. The bride and groom were so busy greeting their guests that they missed their chances to try any dishes at the party. In that joyful and delightful atmosphere, however, they received positive feedback from their family and friends, which made the event even more successful.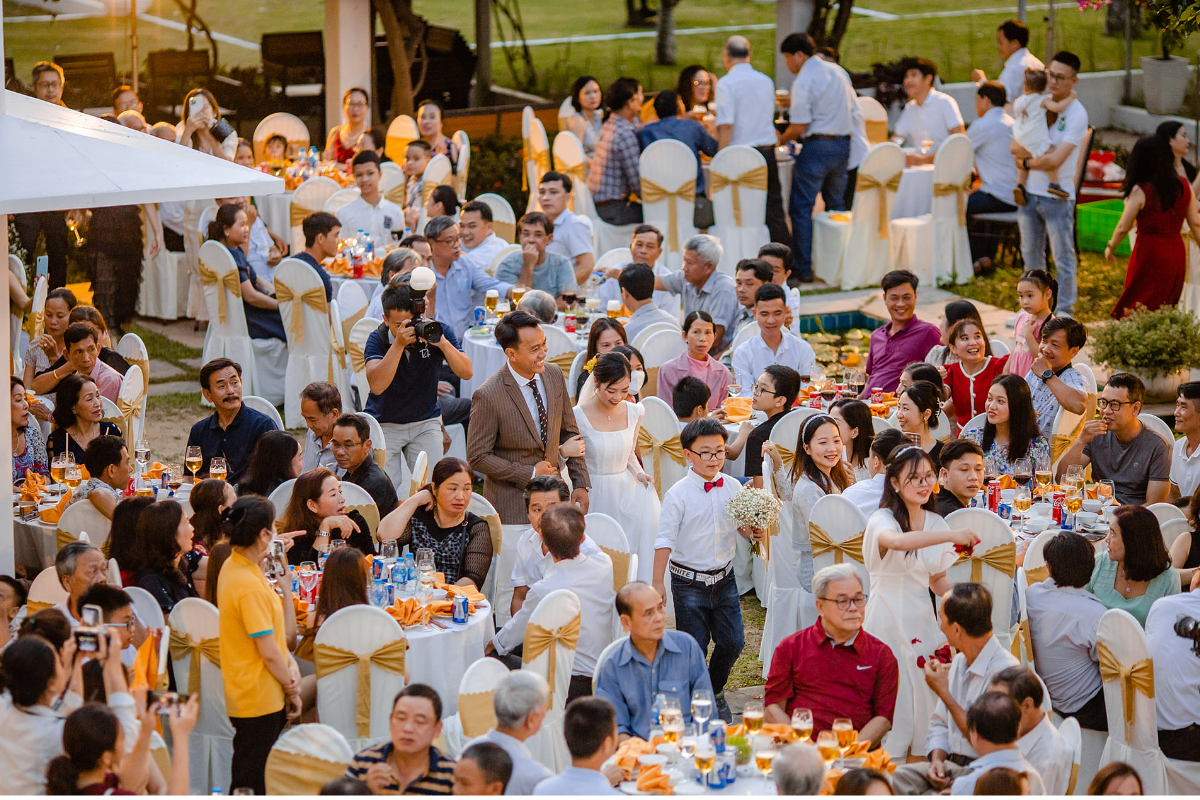 Coming from different places with different tastes and preferences, The Anh and Van Trung both had the same choice in choosing a special place for their memorable event of life. The new, modern, lively space of ÊMM Hotel Hoi undoubtedly became their favorite and reliable place where each of them could cherish their partner and love, marking a milestone in their love journey. 
That's why ÊMM Hotel Hoi An might be your next destination. Because the answer to your love destiny that you are still looking for may be right there waiting for you, in the heart of the bustling city.