TMG – EMM Hotel Hoi An enters the wax gourd harvest season when April comes near its end. Wax gourds weighing up to 11 pounds each bring countless happy smiles to those in love with this green garden.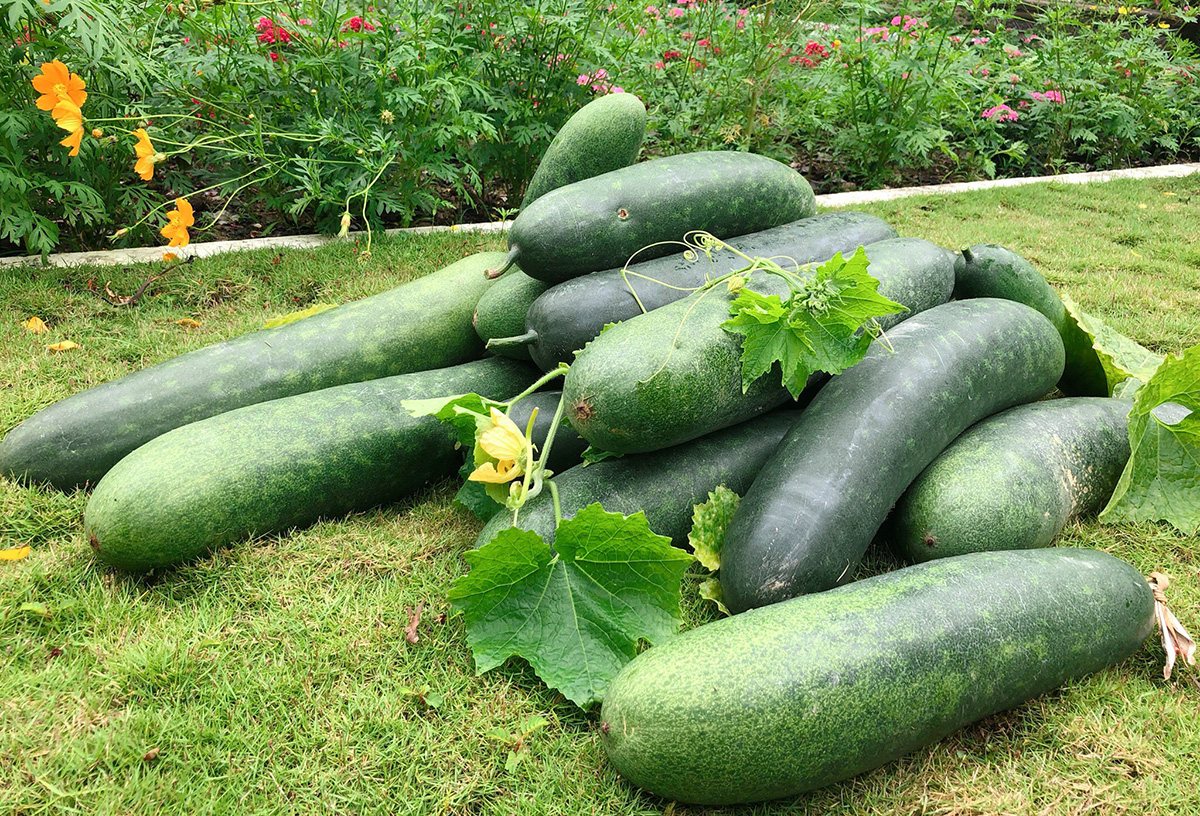 Located at no. 187 in Ly Thuong Kiet Street in the tourist city of Hoi An, EMM Hotel Hoi An owns a lively green garden with a variety of flowers, vegetables, and fruits. At the end of this April, it enters the winter melon (wax gourd) harvest season.
On a small and beautiful climbing frame in the lovely garden, wax gourds weighing up to 11 pounds are dangling and swaying in the wind and sun of the central land. Having just harvested the wax gourds after three months of care, Mr. Nguyen Huu, an employee of the hotel, said that compared to the light wax gourds sold at the market, the garden's ones are solid thanks to their high-quality seeds. The hotel always chooses delicious wax gourd varieties. "The wax gourd of EMM Hoi An must be the model," Huu said with a smile.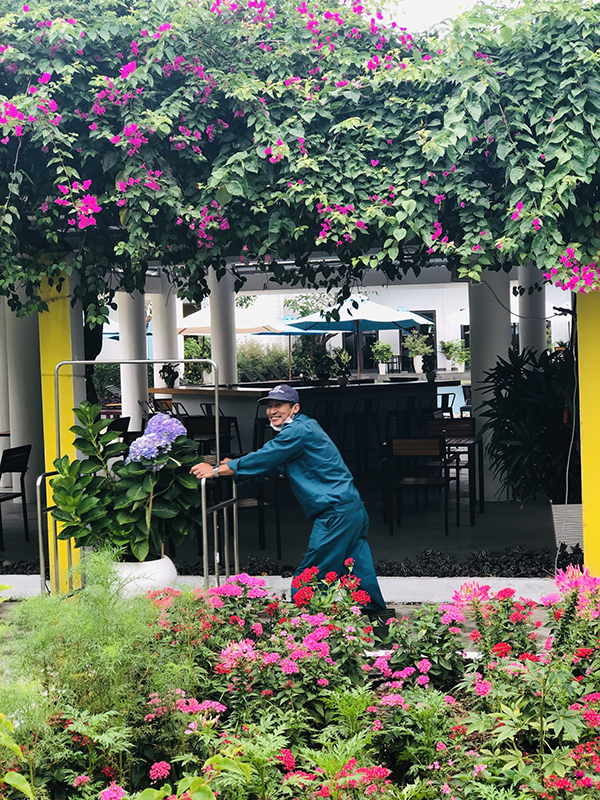 Owning Spice Viet restaurant in the chain of restaurant brand of Thien Minh Group (TMG), which serves Vietnamese dishes with the "farm-to-table" style, EMM Hotel Hoi An pays special attention to input ingredients for the restaurant. Because delicious dishes, reflecting the culinary essence of Vietnam to domestic and foreign tourists, must be started with the best ingredients.
According to Mr. Nguyen, the secret to healthy plants and delicious wax gourds lies in the microbial organic fertilizer used at the hotel. "Leaves are put in the cellar, watered, fermented. When they decompose, I fertilize the plants," Mr. Nguyen explained.
Microbial organic fertilizer is applied to the trenches on the ground and around the base of the plants so they will get enough nutrients and moisture to grow strongly.
As one of 14 tourism businesses and establishments committed to implementing the set of green tourism criteria in Quang Nam 2022, EMM Hotel Hoi An is committed to bringing visitors sustainable travel experiences. When tourists come to the hotel located greenly, young and dynamically right next to the busy old town in Hoi An, Quang Nam, they will know it is the right place at the right time, especially during this SUMMER HIGH.