TMG – As a member of Thien Minh Group (TMG), ÊMM Hotel Hoi An is business-oriented on a sustainable basis, combining the group's green orientation in tourism and the cultural and traditional identity of Hoi An.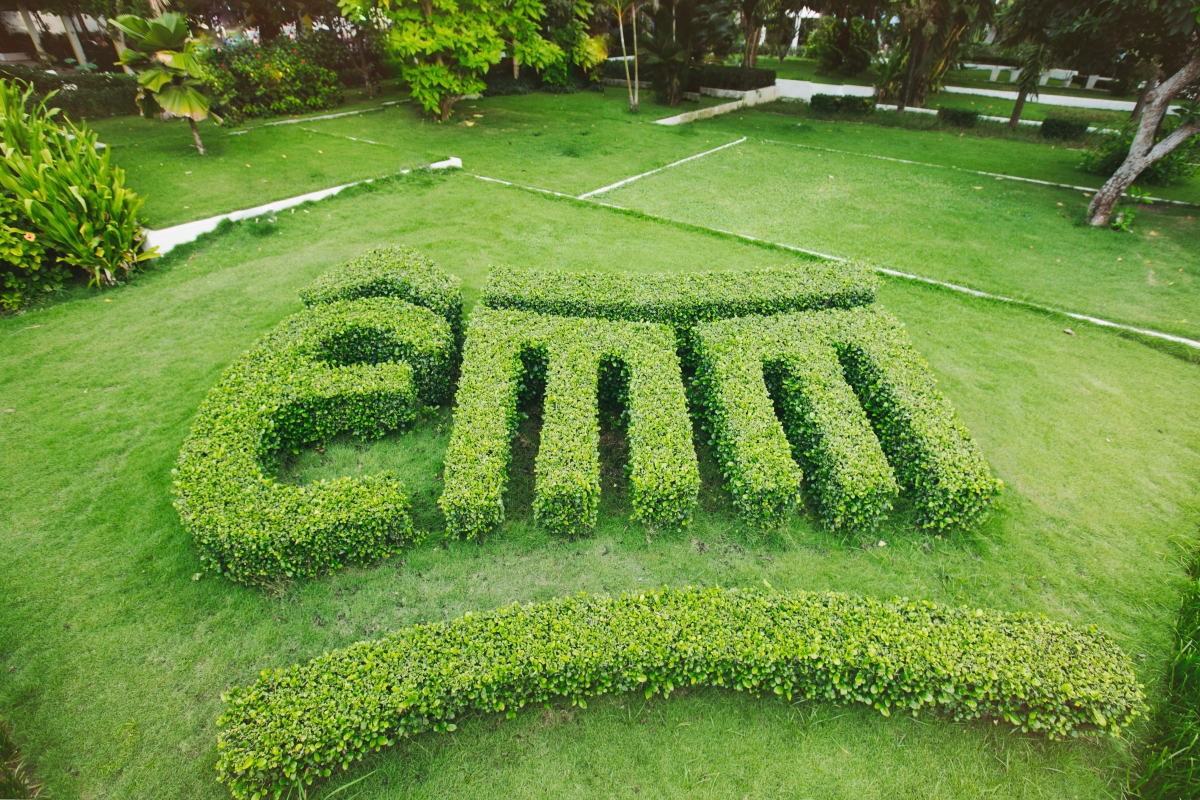 Standing distinctive from other luxury hotels and resorts, ÊMM Hotel Hoi An welcomes tourists with its relatively fancy color combination of yellow and turquoise.
According to TMG's representatives, the tone color of ÊMM Hotel Hoi An is inspired by the iconic images of Hoi An. While the yellow color is inspired by the color of historic buildings blending with the sunshine in the tourist city, local fishermen often apply the beautiful turquoise paint on the outside of boats as a spiritual method that can protect them from 'mysterious power' under the deep blue sea.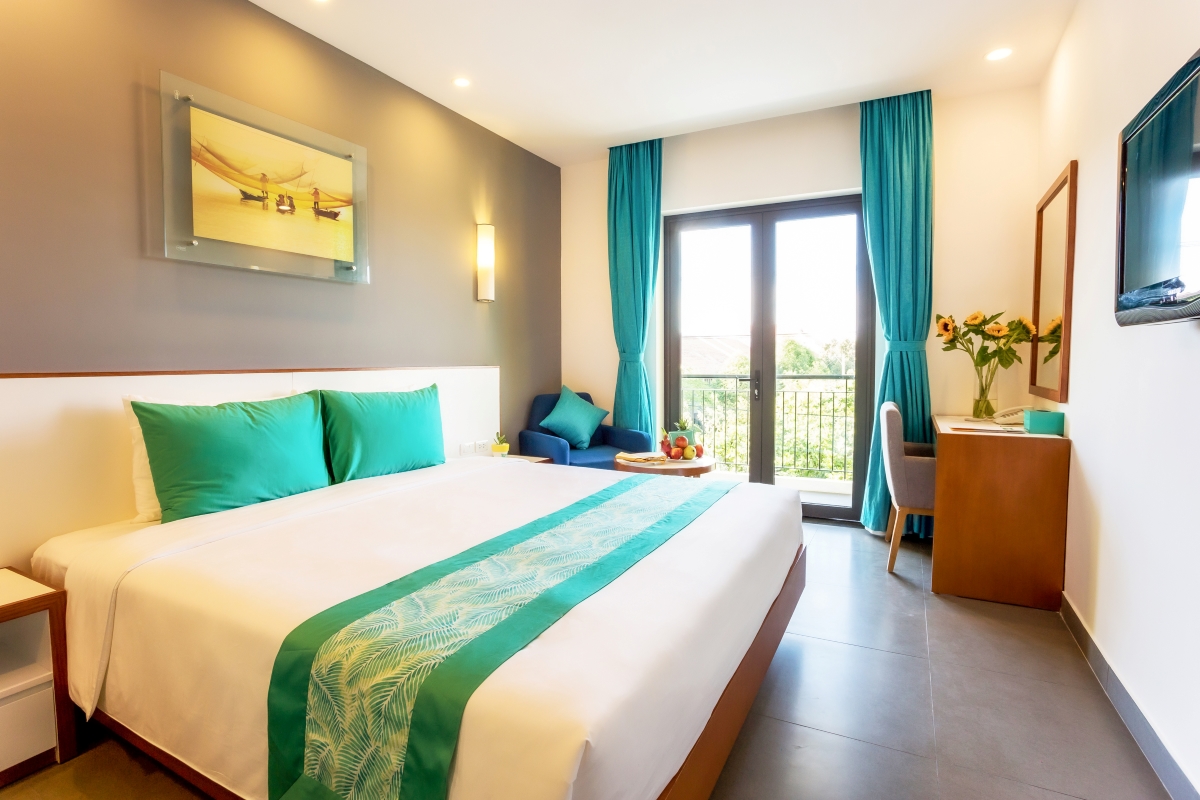 That is what ÊMM Hotel Hoi An aims for, which is developing tourism associated with the cultural and traditional identity of Hoi An Ancient Town. By choosing ÊMM Hotel Hoi An, tourists will have a chance to explore the town's classic beauty. In cooperation with handicraft villages, the hotel offers travelers engaging activities such as discovering Hoi An's cuisine, visiting Thanh Ha Pottery, Tra Que Vegetable Village, Kim Bong Carpentry Village, making lanterns, etc.
2021 is probably the 'darkest' time of Hoi An when the pandemic suspended all tourism activities. It put tremendous pressure on people and tourism businesses in the town.
In that context, ÊMM Hotel Hoi An pioneered to shift into a concentrated isolation zone, maintaining operation and joining hands to fight against the pandemic. The hotel also coordinated with local authorities to support people who struggled to return home.
Then, the pandemic was gradually controlled, and tourism was reopened to revive. Millions of domestic and international chose Hoi An as a peaceful and friendly place to satisfy the desire to travel after the year-long pandemic. 
Hoi An and Quang Nam Province have seized this opportunity and restoration-oriented to recover and develop sustainable tourism. Following this orientation, ÊMM Hotel Hoi An also expands its strategy, aiming to become a pioneer in green tourism and environmentally and socially responsible tourism.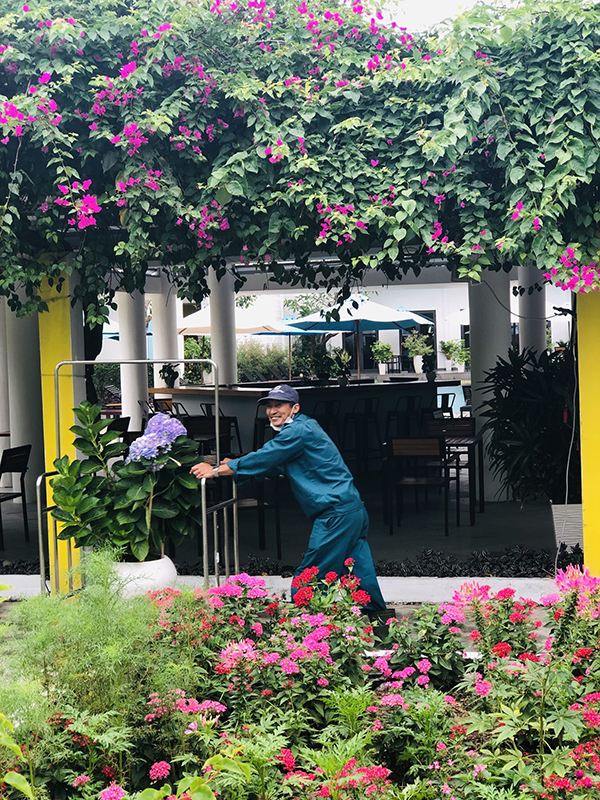 Ms. Ngo Kim Anh, General Manager of ÊMM Hotel Hoi An, said ÊMM Hotel Hoi An was among the pioneering businesses committed to implementing the green tourism criteria of Quang Nam province 2022. They jointly strived to reconstruct the province's tourism post-pandemic. Simultaneously, it was also the direction that TMG has followed for nearly 30 years of establishment and development.
With that orientation, the hotel's operation has been synchronized with the group's system through small actions like saving electricity and water or limiting littering. 
'We keep doing these daily, just thinking it's the right thing to do, not to mention green tourism,' Ms. Kim Anh shared.
ÊMM Hotel Hoi An's staff has joined the Quang Nam green tourism strategy and participated in training courses of organizations such as the Quang NamTourism Association or the Swiss Sustainable Tourism Program (SSTP). Hence, they can understand the core of green tourism and develop plans to deploy more methodically.
The initial action is to eliminate the use of single-use plastic products in guest rooms by replacing items such as combs, toothbrushes, water bottles, shampoo bottles, and shower gel with reusable, refilled, and environmentally materials. It's hard to 100% avoid plastic and nylon, but ÊMM Hotel Hoi An implements garbage classification in each room for convenient waste management. 
Under the guidance of the Quang Nam Tourism Association, ÊMM Hotel Hoi An utilizes organic waste as an enzyme or fertilizer for the vegetable gardens at the hotel. From that, several bumper crops of corn, lemongrass, okra, wax gourd, guise leaves, and so on have been witnessed.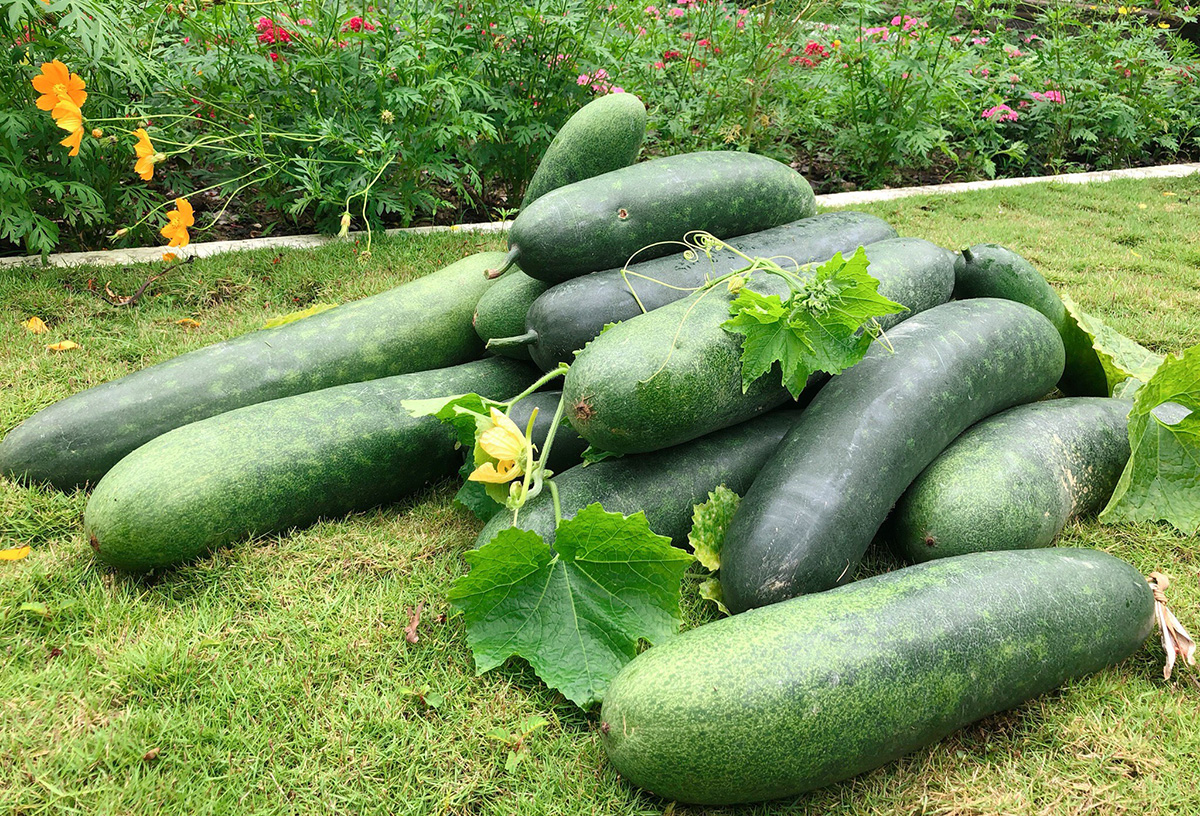 According to Ms. Kim Anh, ÊMM Hotel Hoi An's activities with the aim of green tourism development aid in building friendly and high-class tourism images, simultaneously spreading the green spirit to the staff and guests at the hotel.
For the hotel's staff, ÊMM Hotel Hoi An has organized training courses about implementing the green criteria, the contest namely 'Turning waste from service products into items used to decorate working corners' or garbage collection in Tan Thanh Beach. Through those activities, solidarity and a sense of responsibility for the environment among each employee are considerably enhanced.
For tourists, ÊMM Hotel Hoi An always encourages waste reduction, electricity, and water savings by 'letters' in each room and images of the hotel's green activities, such as classified garbage cans, composting area, etc.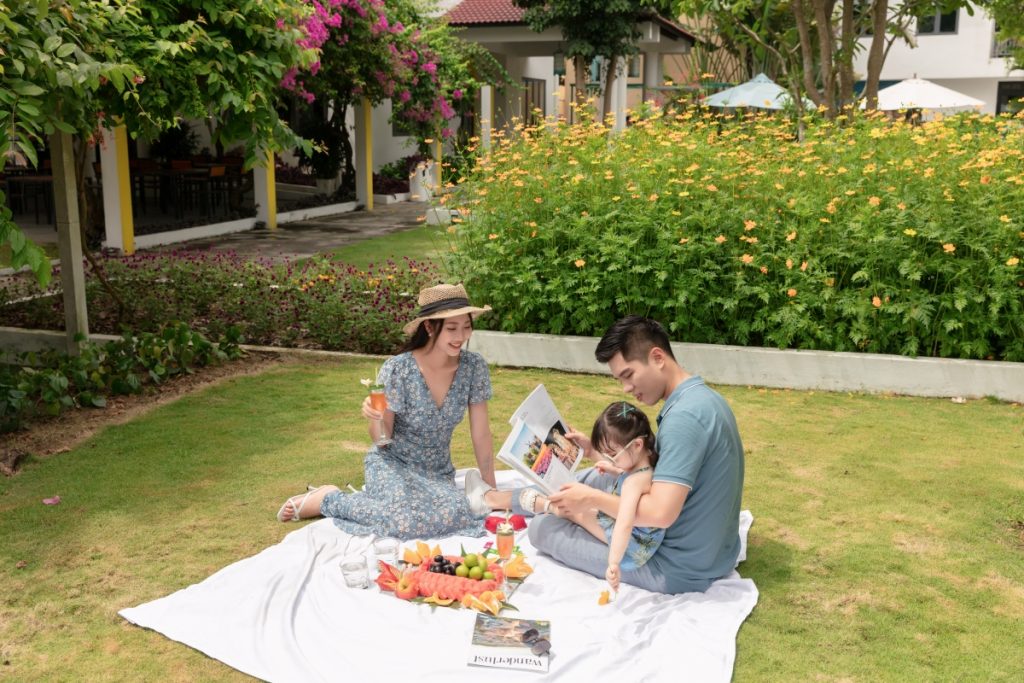 The first place tourists arrive after a transition is a hotel/resort. Therefore, green, environmentally friendly accommodations will make a strong impression on tourists, giving them a sense of responsibility for the environment during their vacations. That is what ÊMM Hotel Hoi An, as well as other Thien Minh Group properties, such as Victoria Hoi An Beach Resort & Spa, TUI BLUE Nam Hoi An Resort, and others properties in Hoi An Ancient Town, always strive for.
Source: TheLEADER