TMG – Thien Minh Group presented high-quality tourism products and services of Vietnam to Indian partners while the inbound and outbound tourism market is regaining momentum.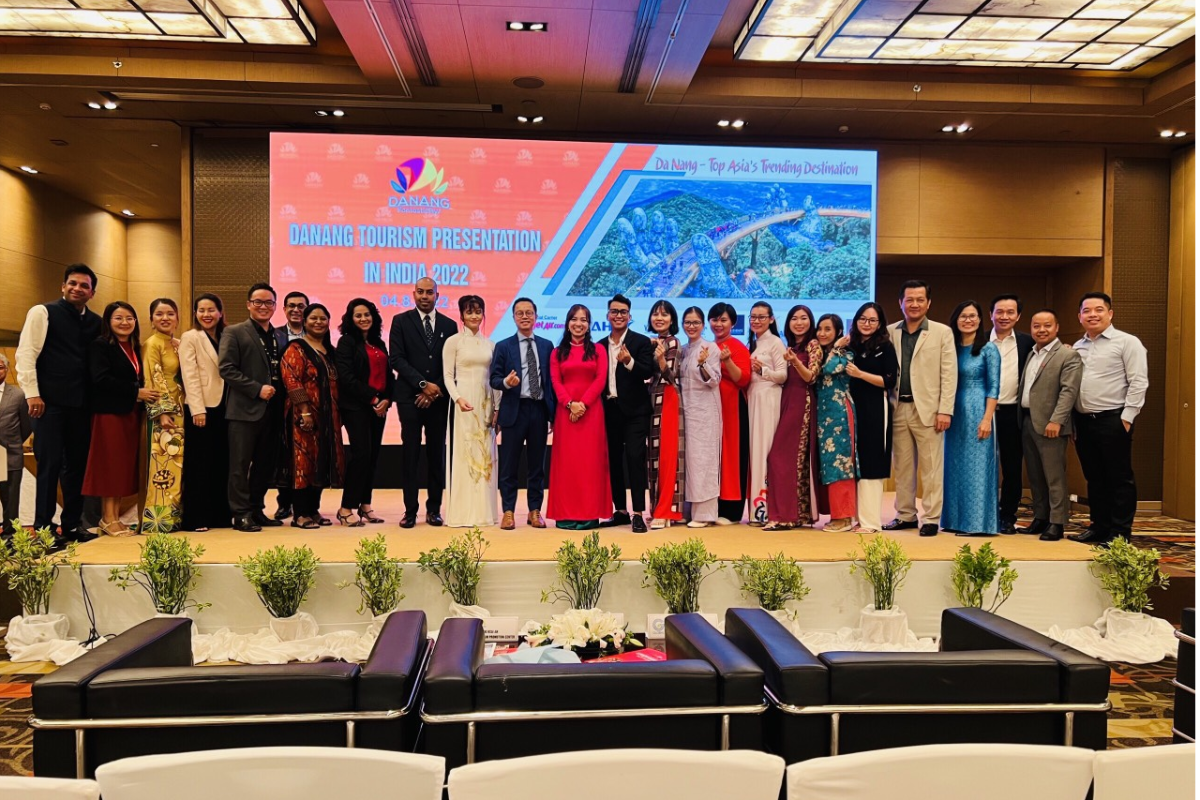 Thien Minh Group (TMG) recently participated in a Da Nang Tourism Conference in New Delhi, India, on August 4th. The event was organized by Da Nang Tourism Department and Vietjet Air and attracted 140 tourism agencies from Vietnam and India. 
According to Ms. Nghia Thai, TMG's Director of Sales, for this conference, TMG focused on introducing tourism products and services for coastal travel, MICE, and weddings.
"Indian partners express a deep interest in Da Nang and Central Vietnam tourism destinations. However, they have quite ambiguous knowledge about this area, so they need to find a local destination management company for further understanding," shared Ms. Nghia Thai.
Specifically, Ms. Nghia Thai said that Indian partners wanted to look for destinations that had spacious meeting rooms for a large number of guests, served Indian food, and could set up overnight parties.
"Among TMG's many unique hotels and resorts to promote in the Indian tourism market, the 5-star TUI BLUE Nam Hoi An resort stands out. Covering an area of ​​500 sqm, TUI Blue Nam Hoi An's luxurious indoor and outdoor conference and seminar space, including the 300 sqm Grand Ballroom and three auxiliary small meeting rooms, stands ready to meet the diverse needs of businesses. We have successfully organized events with over 500 guests," said Ms. Nghia Thai.
"Moreover, its ideal location on the shores of Tam Tien Beach (Quang Nam) promises to be a great place for couples conducting their weddings", she added.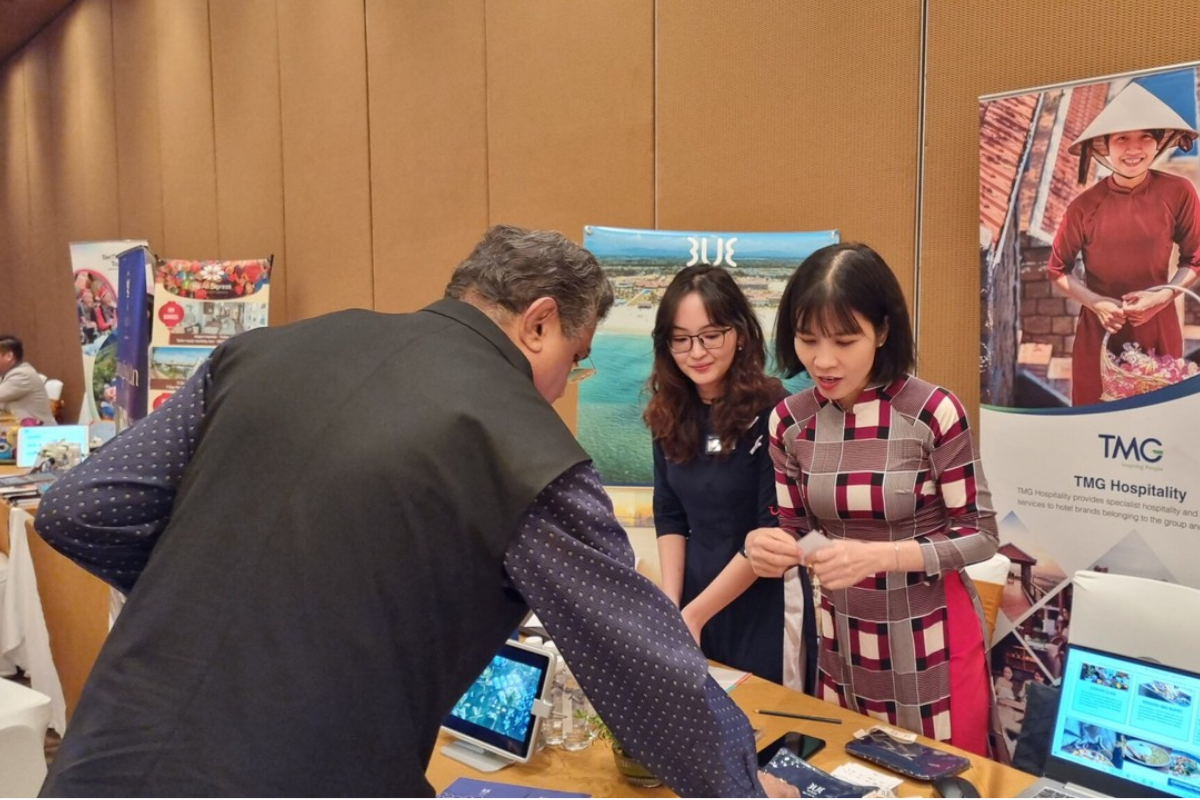 TMG prides to be one of Southeast Asia's leading integrated travel and hospitality groups. In Quang Nam province, TMG impresses tourists with the Indochine-style Victoria Hoi An Beach Resort & Spa, the 5-star TUI BLUE Nam Hoi An resort, and the young and dynamic ÊMM Hotel Hoi An. When booking accommodation packages at these three destinations this summer, tourists will receive one free BIB to run any distance in TMG Hoi An Discovery Marathon 2022, sponsored by TMG.