TMG – Doodle Son Doong is available right now on the homepage of Google Vietnam and that of many other countries and territories on April 14 to celebrate the day Ho Khanh and the Royal British cave expedition discovered the world's largest cave in Vietnam back in 2009.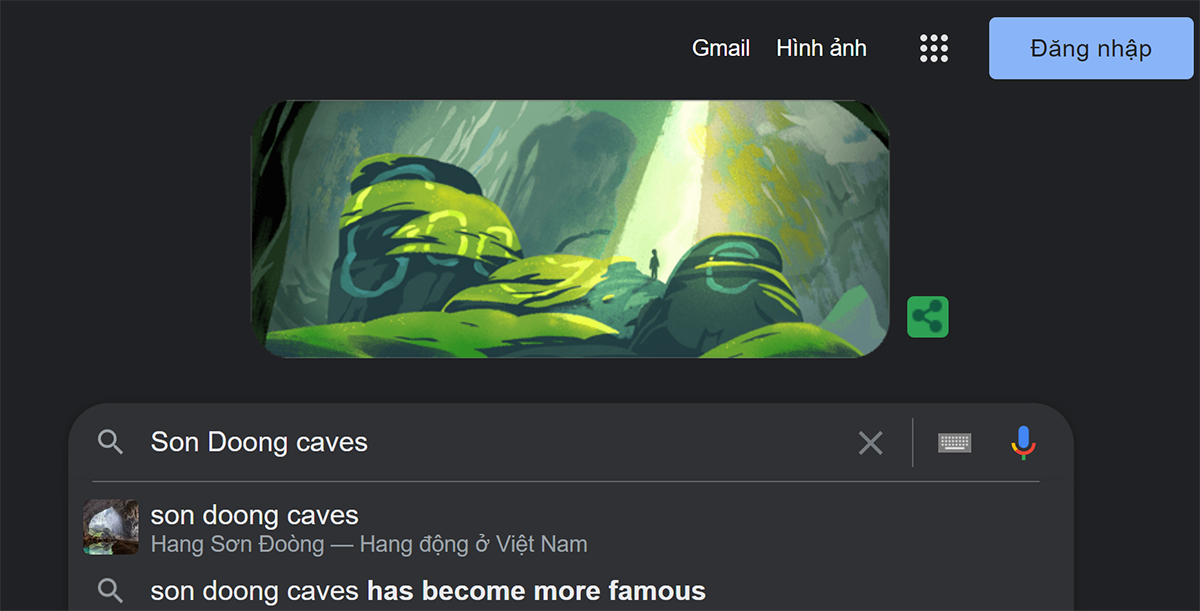 Doodle Son Doong recreates the scene of a giant sinkhole located deeper in the cave, with sunlight shining above. The giant sinkholes allow sunlight and rain to nourish the primary forest ecosystem that grows inside, which is home to many species of creatures such as bats, crows, and monkeys.
With a width of 150 meters, a height of more than 200 meters, and a length of up to nearly 9 kilometers, Son Doong Cave is certified by Guinness World Records, the World Records Association as the largest cave in the world. The cave is located in the Phong Nha-Ke Bang cave complex – the largest national park in Vietnam, which is also home to Swallow Cave – the third largest cave in the world.
Vietnam has officially reopened to international tourism with very favorable medical entry conditions, and at the same time restored its visa and entry-exit policies before the pandemic. British Ambassador to Vietnam Mr. Gareth Ward has supported Vietnam tourism. Google has honored Vietnam tourism. TMG has built thousands of summer offers in the Summer High campaign to welcome international visitors. So what are you waiting for?
Let pack your bags, and take your family and friends to Vietnam to enjoy a complete and overwhelming experience with TMG this summer.