TMG – The "Muay Thai Fight Night" event is jointly organized by TUI BLUE Nam Hoi An, Thien Minh Group, iVIVU.com, and the Ho Chi Minh City Muay Kickboxing Federation.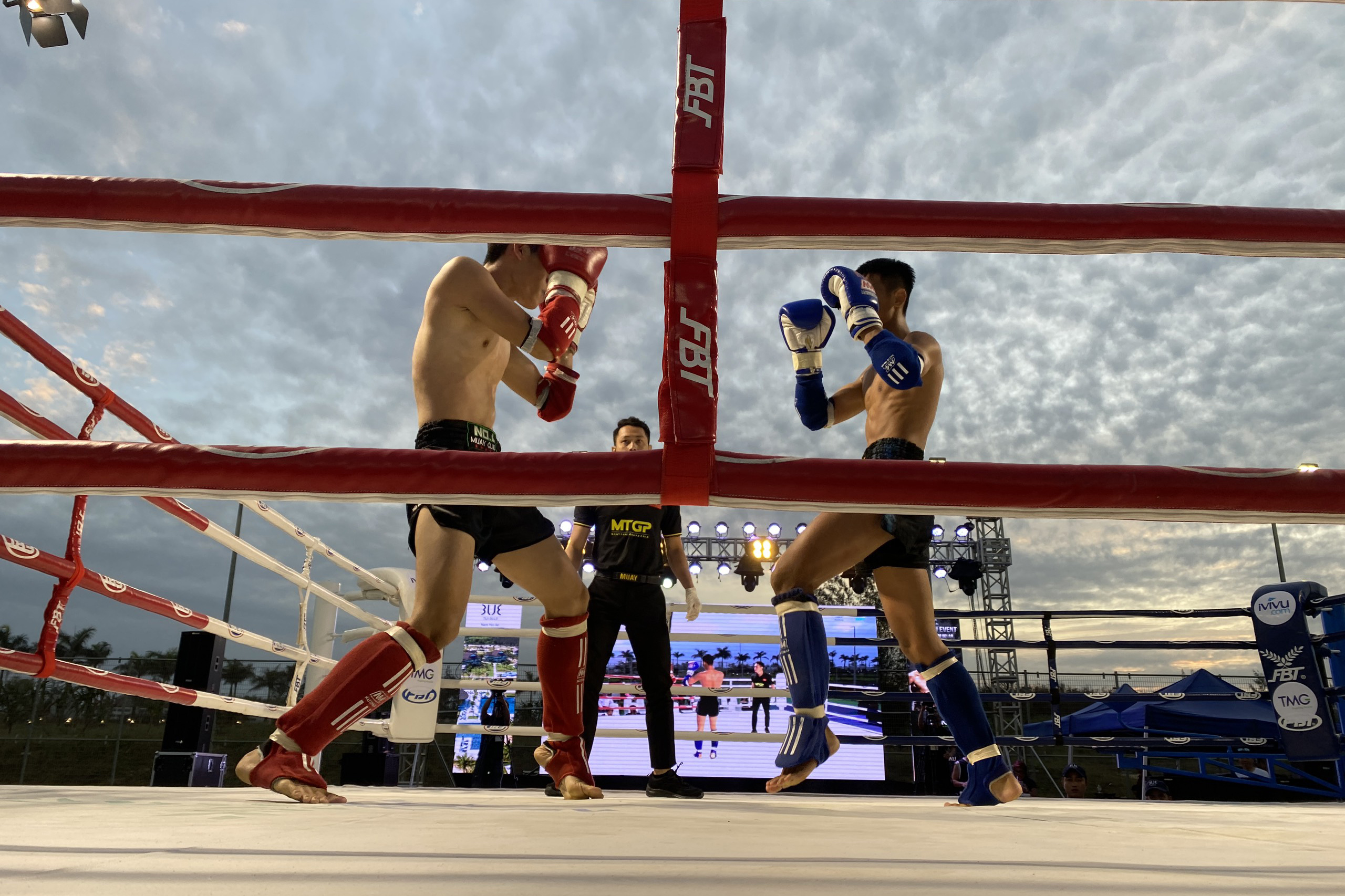 To kick off a new year full of energy, TUI BLUE Nam Hoi An introduced the extraordinary event of 'Muay THAI FIGHT NIGHT' on February 18, 2023, to all Muay Thai fans in Quang Nam and valued guests staying at the 5-star resort.
Held for the first time at TUI BLUE Nam Hoi An, the event offered guests 12 top matches of domestic and foreign fighters. Among the athletes were Nguyen Tran Duy Nhat – 5 times world champion in WMF Muay Thai and 4 times SEA Games champion in Muay Thai, and Mohammad Kanani – who has attended many international Muay Thai tournaments.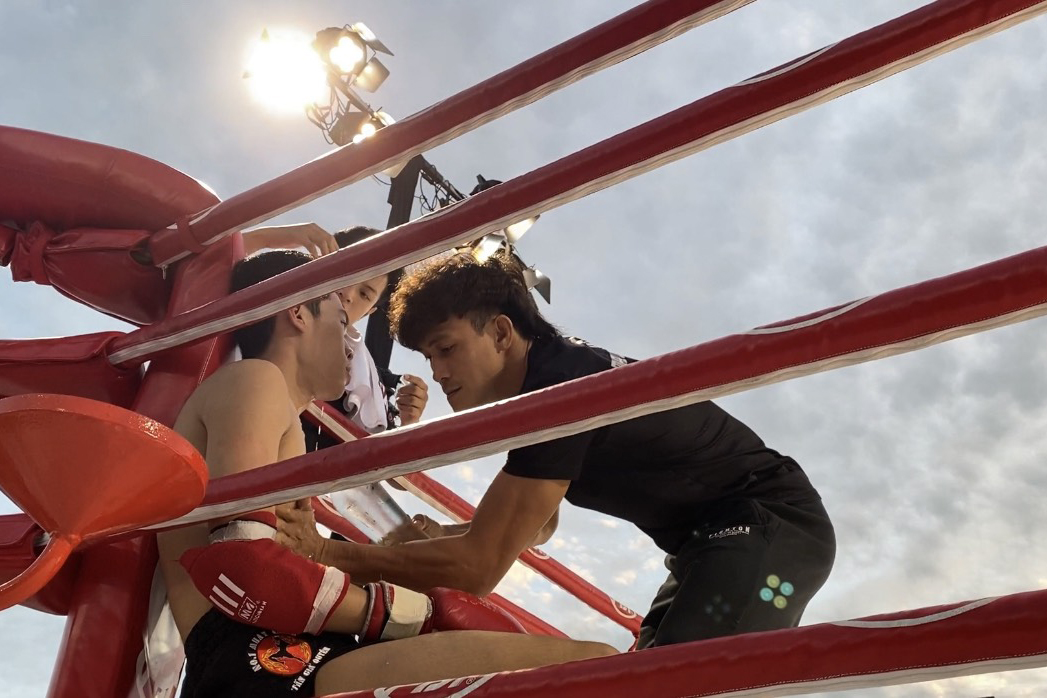 Other attractive activities also took place throughout the event, such as a BBQ dinner buffet by the sea and DJ performances by the pool with dancers… 
'With an outdoor event like this, the space will be more comfortable for viewers, and the scenery at TUI BLUE will be very suitable for organizing such an outdoor Muay Thai event. I see that the team has prepared the platform, stage, sound, and light, there are many seats for the audience, and I highly appreciate it. Hopefully, the event will resonate and inspire sports enthusiasts and Muay Thai,' athlete Duy Nhat shared before entering the event at TUI BLUE Nam Hoi An resort.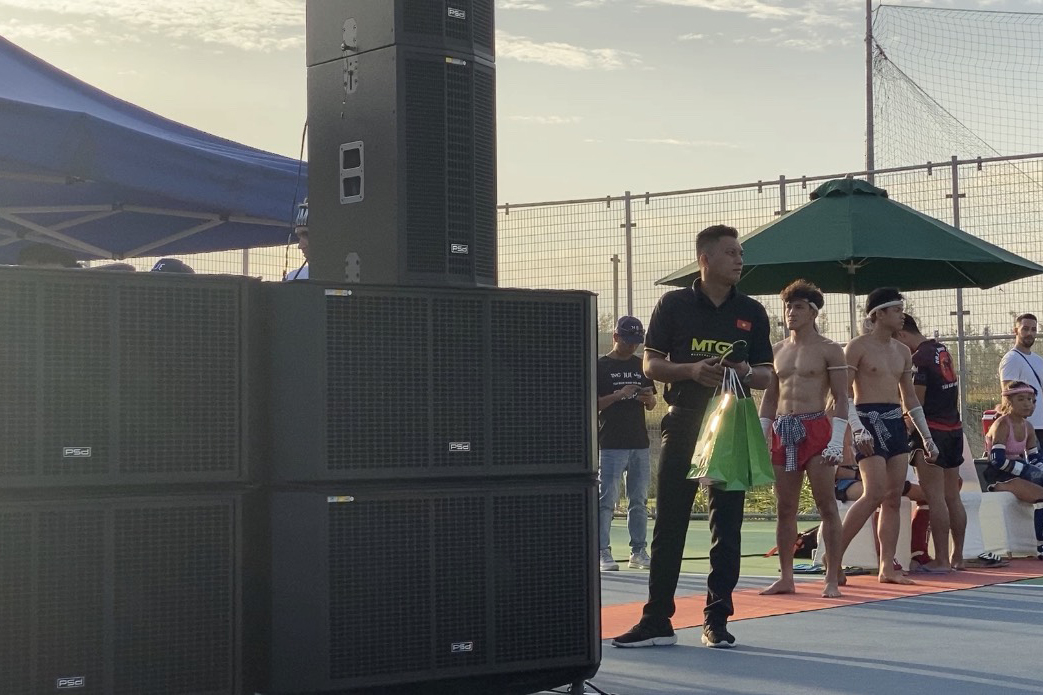 Staying at TUI BLUE Nam Hoi An, one of the best resorts in Vietnam, guests can enjoy the expansive white sandy beaches where sun seekers can relax while listening to the lapping waves of Tam Tien beach, one of the most pristine, untouched beaches in Vietnam. Only 20 minutes drive from Chu Lai Airport, TUI BLUE Nam Hoi An is always the best resort for tourists visiting the charming Central of Vietnam, near the ancient crowded port city of Hoi An.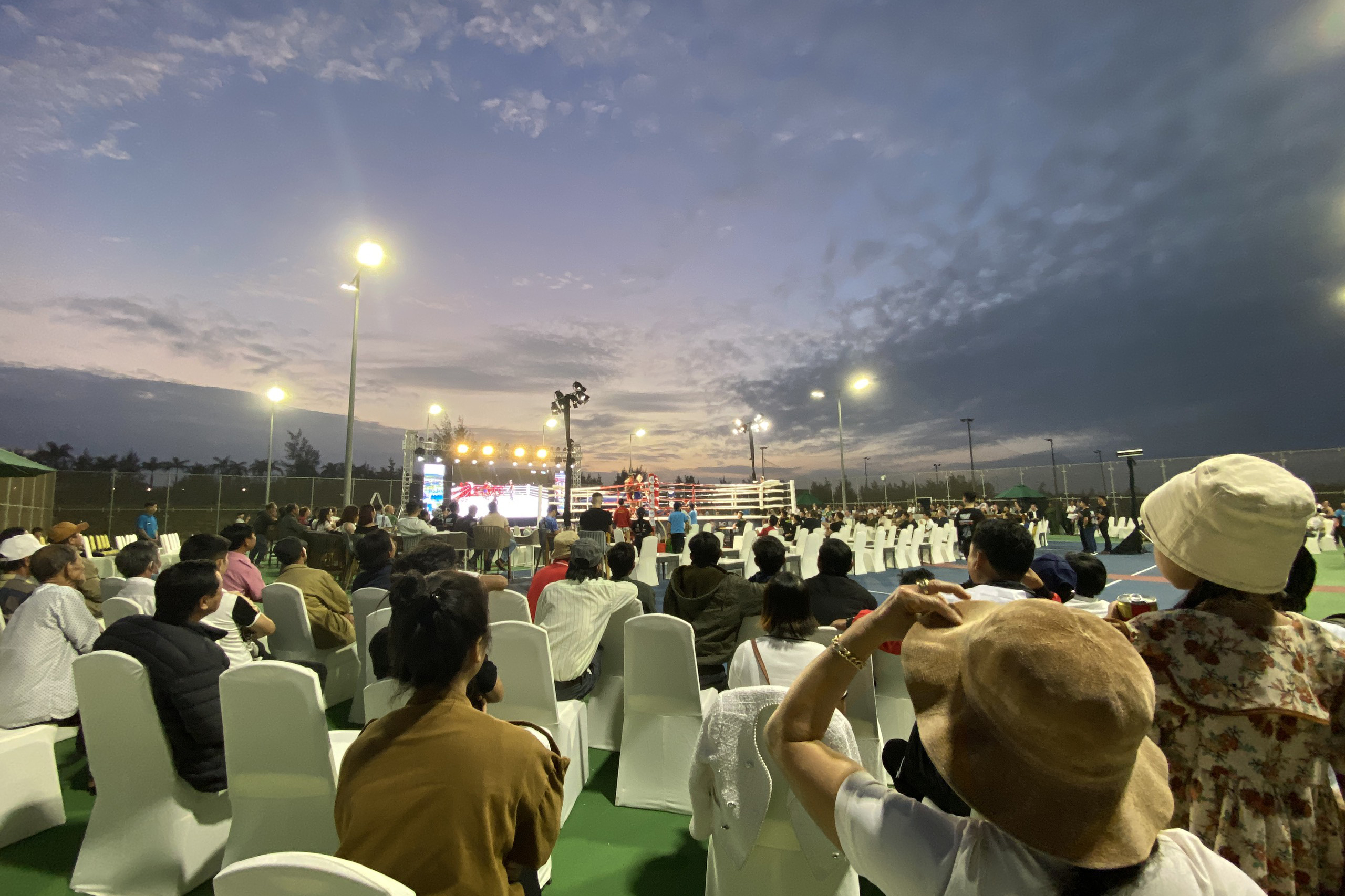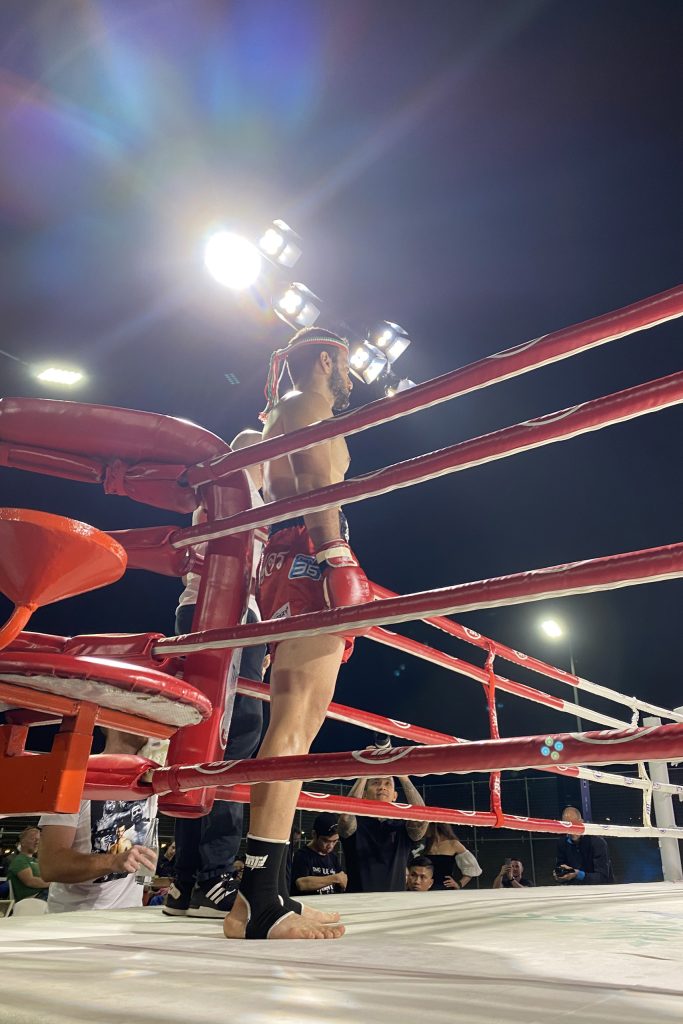 'The Muay Thai Fight Night event is an opportunity for TUI BLUE Nam Hoi An to promote the beauty in the south of Quang Nam province because this is a lesser-known place to tourists. In addition, the development orientation of TUI BLUE Nam Hoi An is focused on sports and entertainment activities to bring visitors a holistic experience. We want to encourage not only the elderly but also the younger generation, Vietnam and the world, to build a healthy lifestyle together. So organizing the Muay Thai Fight Night is to follow the development vision of the resort,' Mr. Anton Bespaliv, General Manager of TUI BLUE Nam Hoi An resort, said.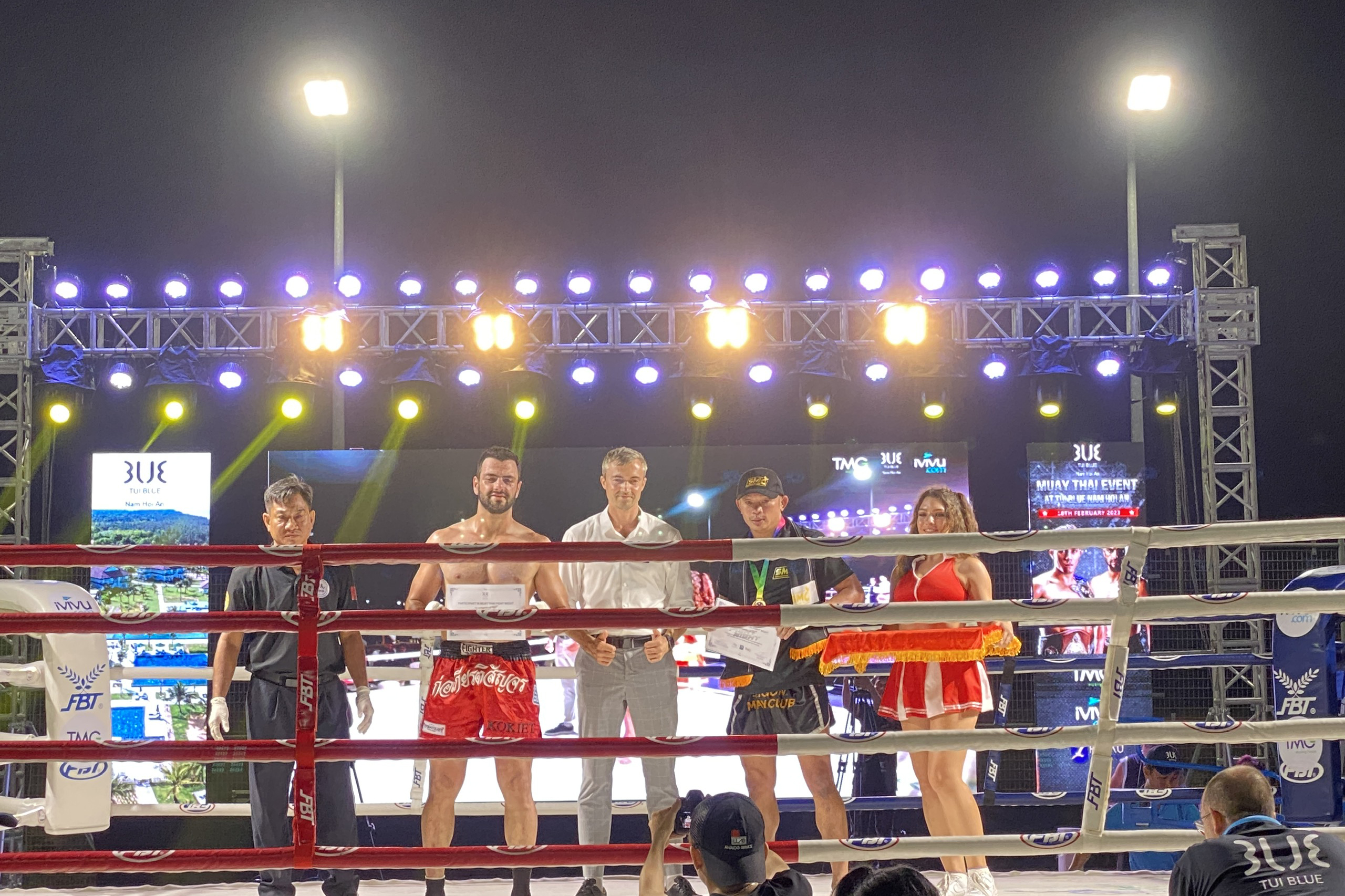 TUI BLUE Nam Hoi An is jointly developed by Thien Minh Group (TMG), Vietnam's leading tour operator, and TUI AG, the World's leading tour operator. TUI BLUE Nam Hoi An received the official Five Star Recognition from the Vietnam National Administration of Tourism (VNAT) on July 24, 2022. At the end of the "Muay Thai Fight Night", TUI BLUE Nam Hoi An also give away tourism vouchers for lucky audience. They would have a chance to stay at TMG's famous and beloved properties across Indochina.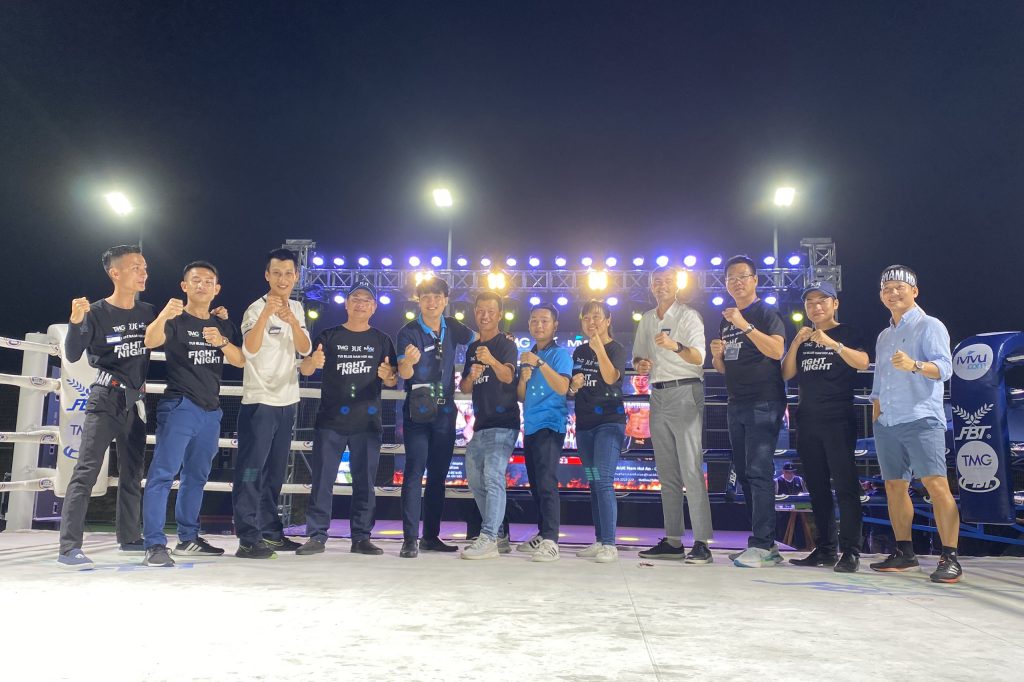 Over 29 years of establishment and development, TMG is proud to be one of Asia's leading Destination Management, Hospitality, Online, and Aviation corporations. TMG has been and will make more efforts to build a beautiful and safe image of the country and Vietnamese people in the eyes of international tourists.